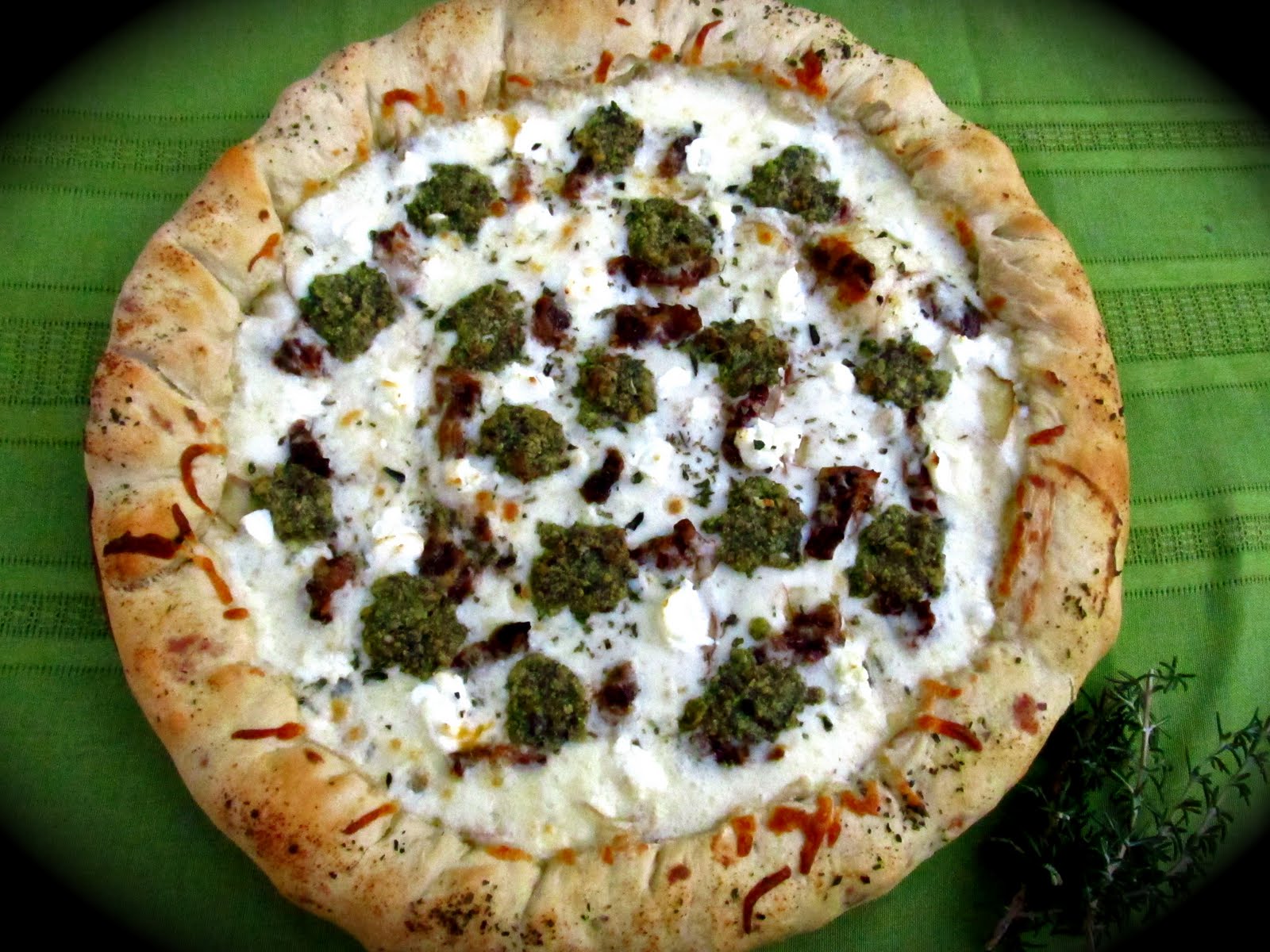 The truth is my pizza dough-making skills are almost as good as my sunken-center cake making skills.  So when the dough I make comes out stretchy and doughy, then bakes up both soft and crisp… I get very excited.  Seriously.

My man really gets excited about potato-topped pizzas.  I've only had them a couple times, both of which were phenomenally delicious.  Most recently, at Pizza Research Institute in Eugene, Oregon.  Their crust was crusty, a little burnt (in a good way!) and still slightly doughy.  The pizza was topped with vegan pesto, pears, and herb roasted potatoes. So good!

That aside, I decided to attempt a potato pizza of my own. After all, how can you go wrong with homemade pizza?  I decided to go with a garlic-rosemary white sauce, homemade pesto (recipe forthcoming), sun-dried tomatoes, goat cheese, mozzarella, and herbs.  I didn't intend on making a stuffed crust pizza, but that's what we had. 

Homemade White Pizza with Garlic Rosemary Sauce, Potatoes, and Pesto

Ingredients:

For the crust:
3 tsp. active dry yeast
1½ tsp. cane sugar
4 cups all-purpose flour
¼ cup vital wheat gluten
½ tsp. sea salt
2 tbsp. olive oil
1½ cups warm water (105° F)
1 cup shredded mozzarella cheese


For the garlic-rosemary white sauce:
3 tbsp. garlic, finely minced
1 cup milk (possibly more, if your sauce gets too thick)
¼ cup heavy cream
2 tbsp. butter
2 tbsp. all-purpose flour
1½ tsp. fresh rosemary, minced finely
1/3 cup grated (not shredded!) parmesan cheese
fresh ground pepper and sea salt, to taste


For the pizza toppings:
2 oz. chèvre cheese
1½ cups grated mozzarella cheese
3-5 medium-sized sun-dried tomatoes, sliced into strips
¼ cup basil pesto
2-3 red potatoes, sliced paper thin (the "slice/slit" on a box grater works pretty nicely)
½ tsp. dried oregano
½ tsp. dried rosemary
¼ tsp. dried thyme

Directions:
Prepare the dough: 
Dissolve the yeast and sugar in the water, in the bowl of your stand mixer.  Let proof (i.e. let it get frothy and bubbly) for 5 – 10 minutes.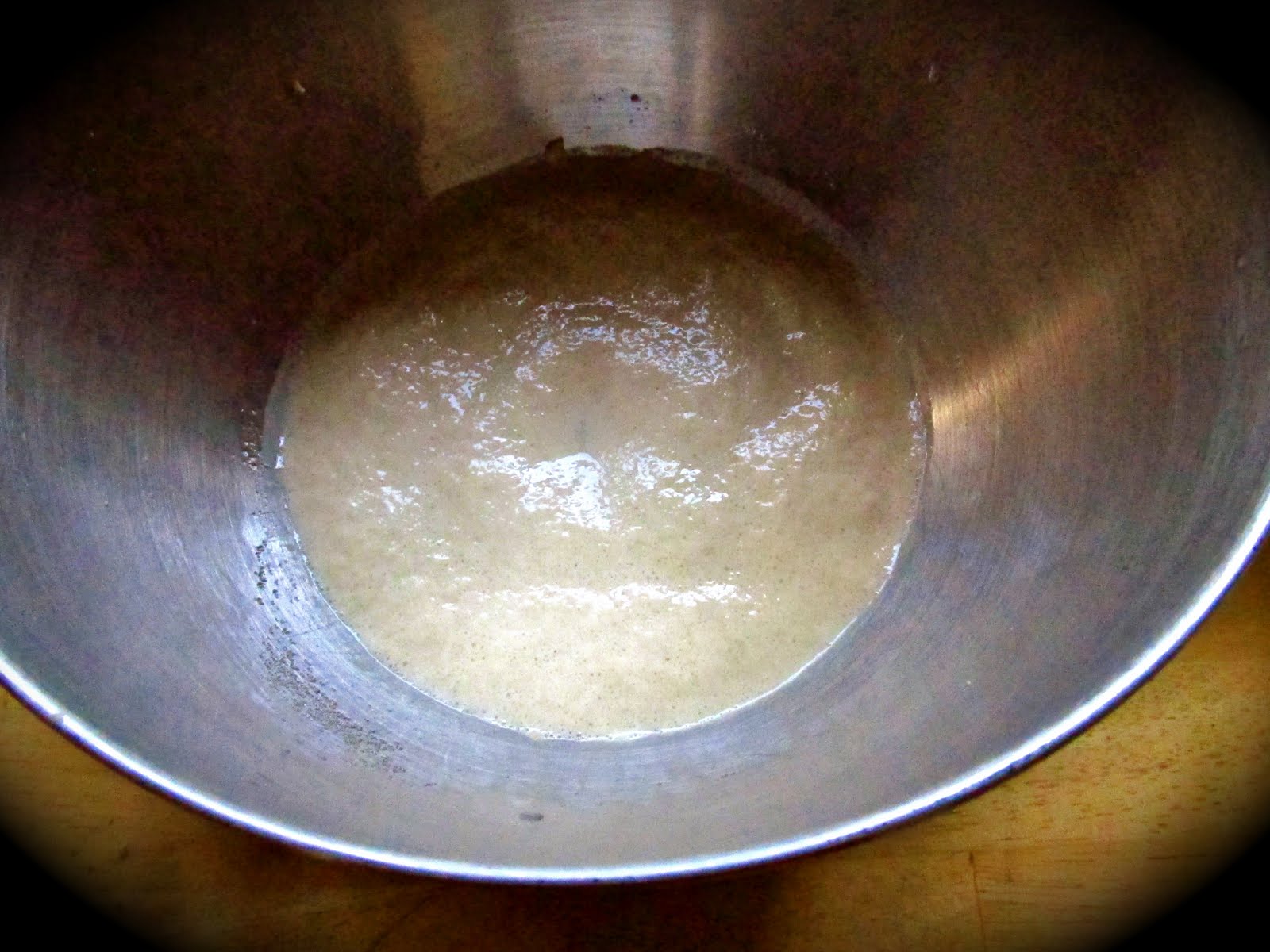 Add the sea salt and oil to the yeast mixture.  Gradually add in the vital wheat gluten and flour.  Mix together until the dough gathers into a ball (about 5 minutes).  Knead the dough for 8-10 minutes (I love that my mixer does this for me!). I use the paddle attachment for the initial mixing, then switch to the dough hook for kneading.  The dough should be moist and stretchy, but not overly sticky.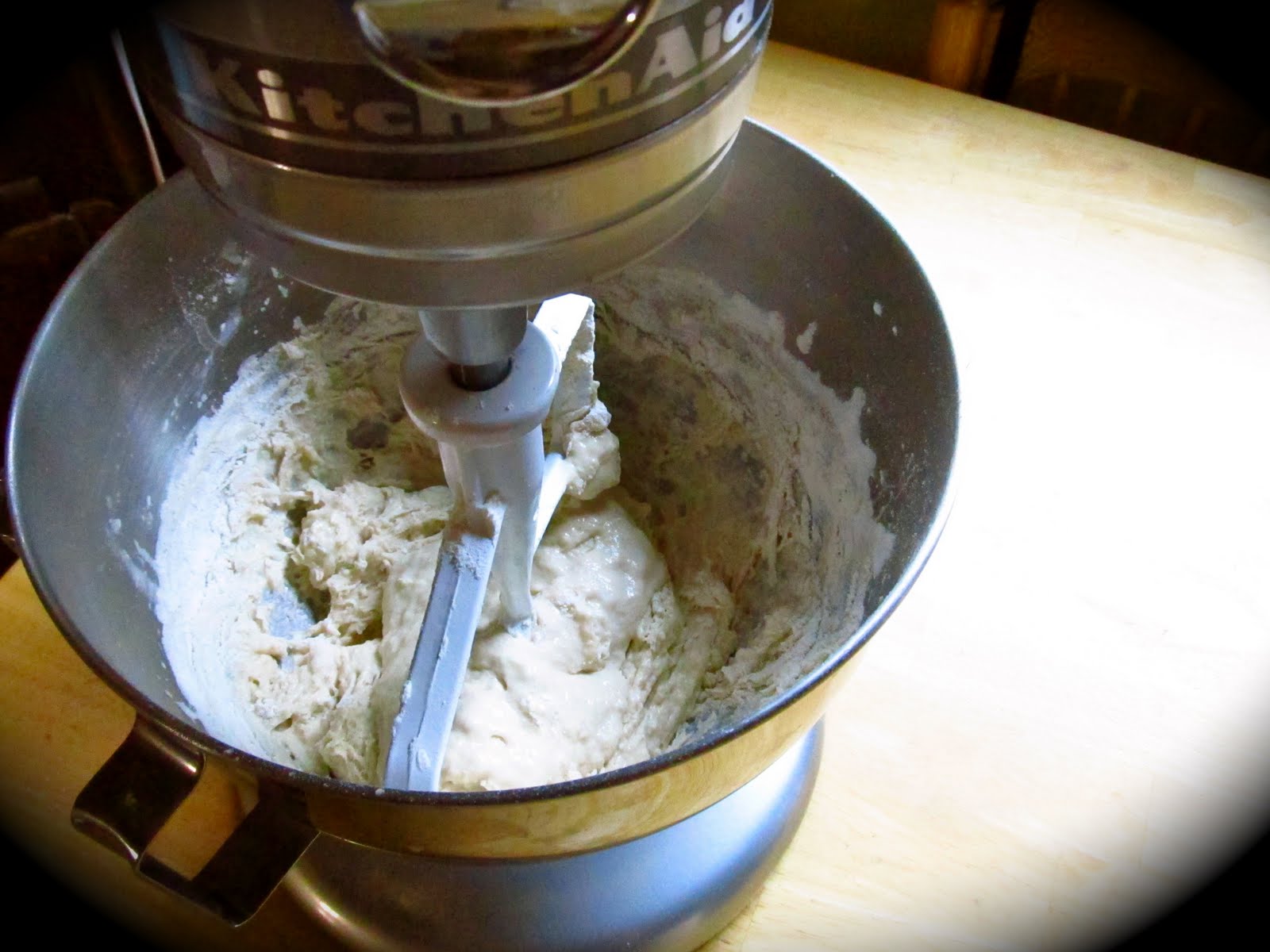 Place the dough in a lightly oiled bowl (I just oil up my mixing bowl, removing the dough ball for a second), turning once to coat.  Cover and let rise until doubled in size (about 1 hour).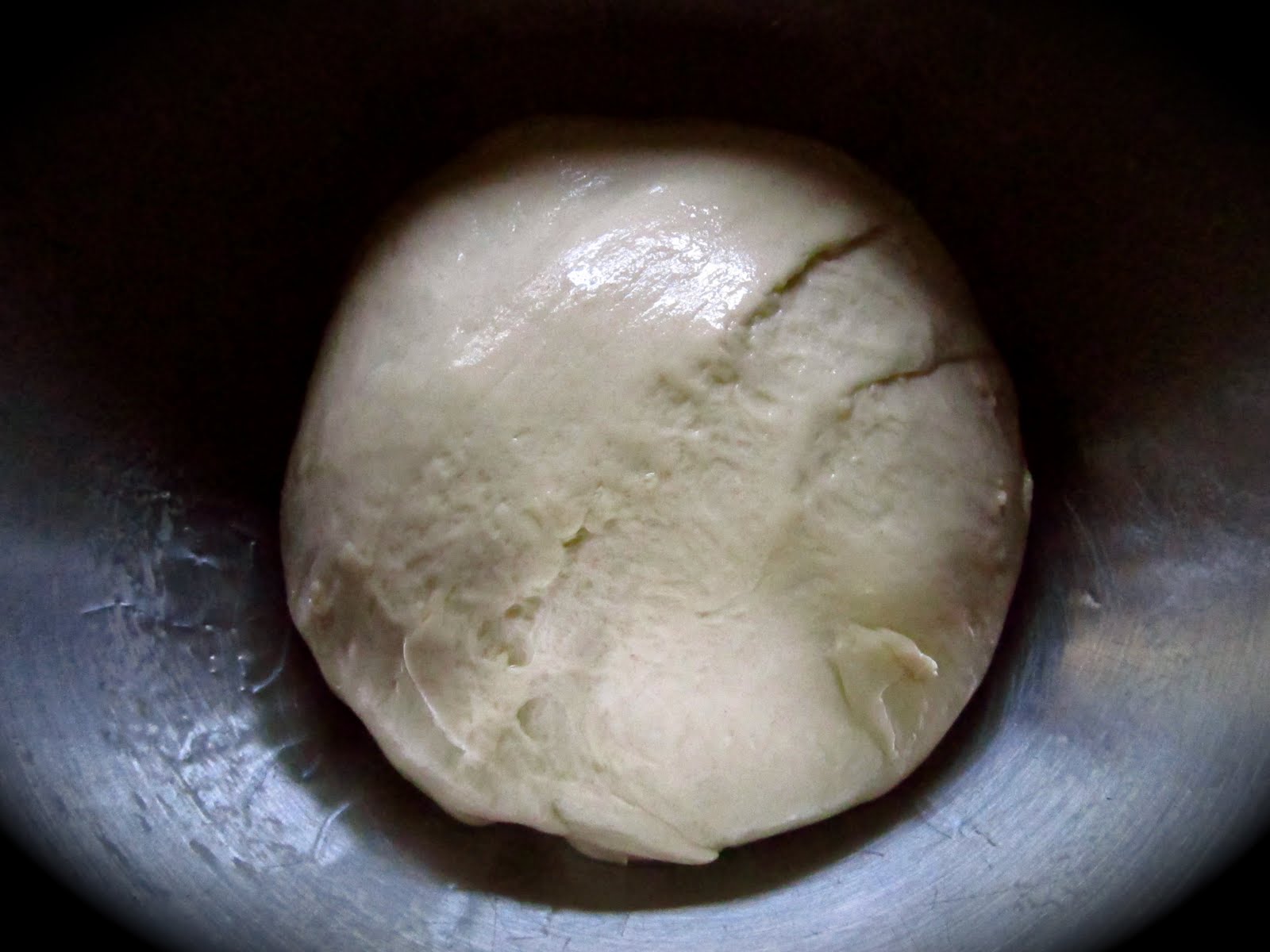 When domed and spongy, roll the dough out on a lightly floured surface.  Gently use your hands to stretch the dough, careful not to tear it.  You can only stretch it once! If you roll it back into a ball after doing so, the dough will get really tough and impossible to roll out! (I've failed at this more times than I can tell you, haha.)


Preheat the oven to 500° F. Lightly grease your pizza pan (if using) or place the dough on a pizza stone. The dough should hang over the pan's edges by nearly 2 inches all around.
Evenly place the 1 cup of cheese all along the edges of the pizza pan. Bring the ends of the dough over the cheese, and press down until it encases the cheese well. Make sure it's a tight fit, as you don't want a bunch of air trapped in there.
Pierce the bottom of the crust a few times with a fork. Brush the crust lightly with olive oil. Bake for 5 minutes, until still white, but slightly firm to the touch.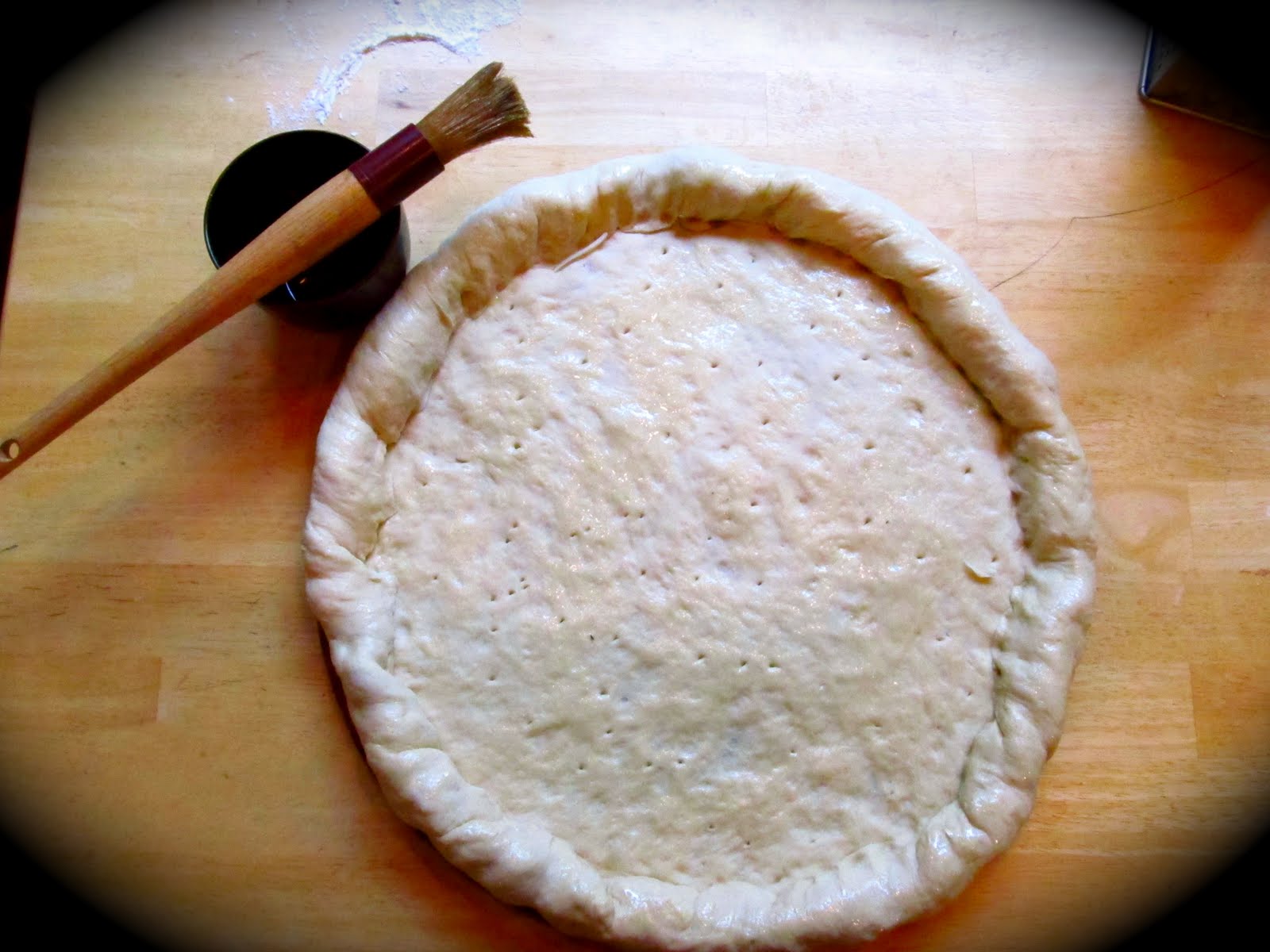 Set aside.
Prepare the garlic-rosemary sauce:
In a small pot, melt the butter over medium heat. Whisk in the flour, removing all clumps. Add in the minced garlic and fresh rosemary. Allow the mixture to cook for 2-3 minutes, whisking continuously to keep it from burning.  
Whisk in all of the milk and cream at once. Stir, stir, stir, until the mixture thickens up (this can take anywhere from 3-10 minutes, I've found!). Once thick, add in the parmesan cheese, stirring to keep clumps from forming. Taste, then add salt and pepper to your liking.
Spread the garlic-rosemary sauce in a thin layer on the crust. 
Starting from the crust side, layer the potatoes (like a spiral) on the sauce, trying not to overlap too much. Sprinkle the top with the rosemary, oregano, and thyme. Evenly place the shredded mozzarella all over the tops of the potatoes. 
Strategically place the sun-dried tomatoes, small chunks of goat cheese, and globs of pesto to your liking. Brush the crust with olive oil (I also like to sprinkle granulated garlic, dried basil, and dried oregano on it, but that's not necessary).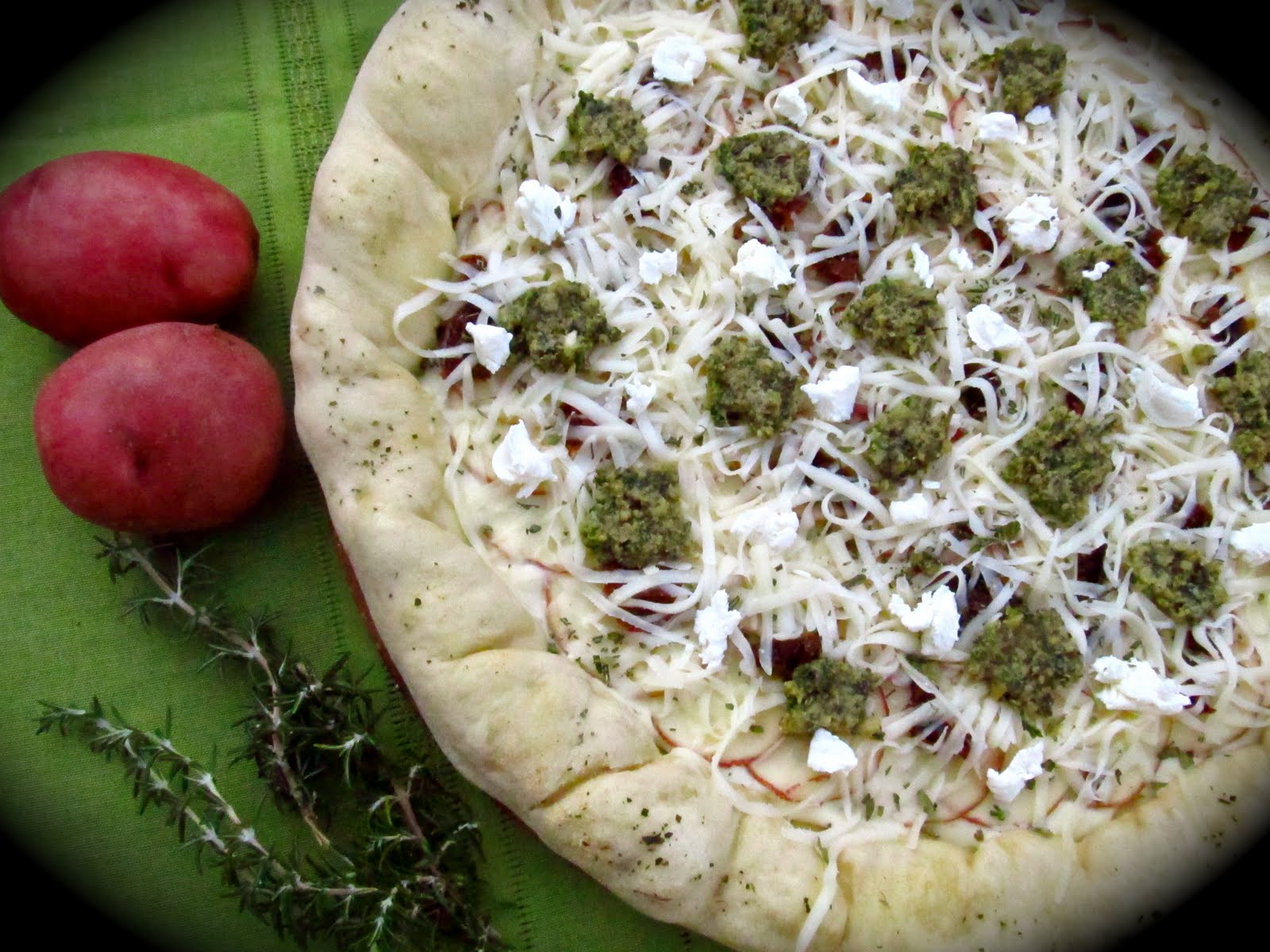 Bake for 10 – 12 minutes, at 
500
° F, or until the crust is golden brown and the cheese nicely melted.