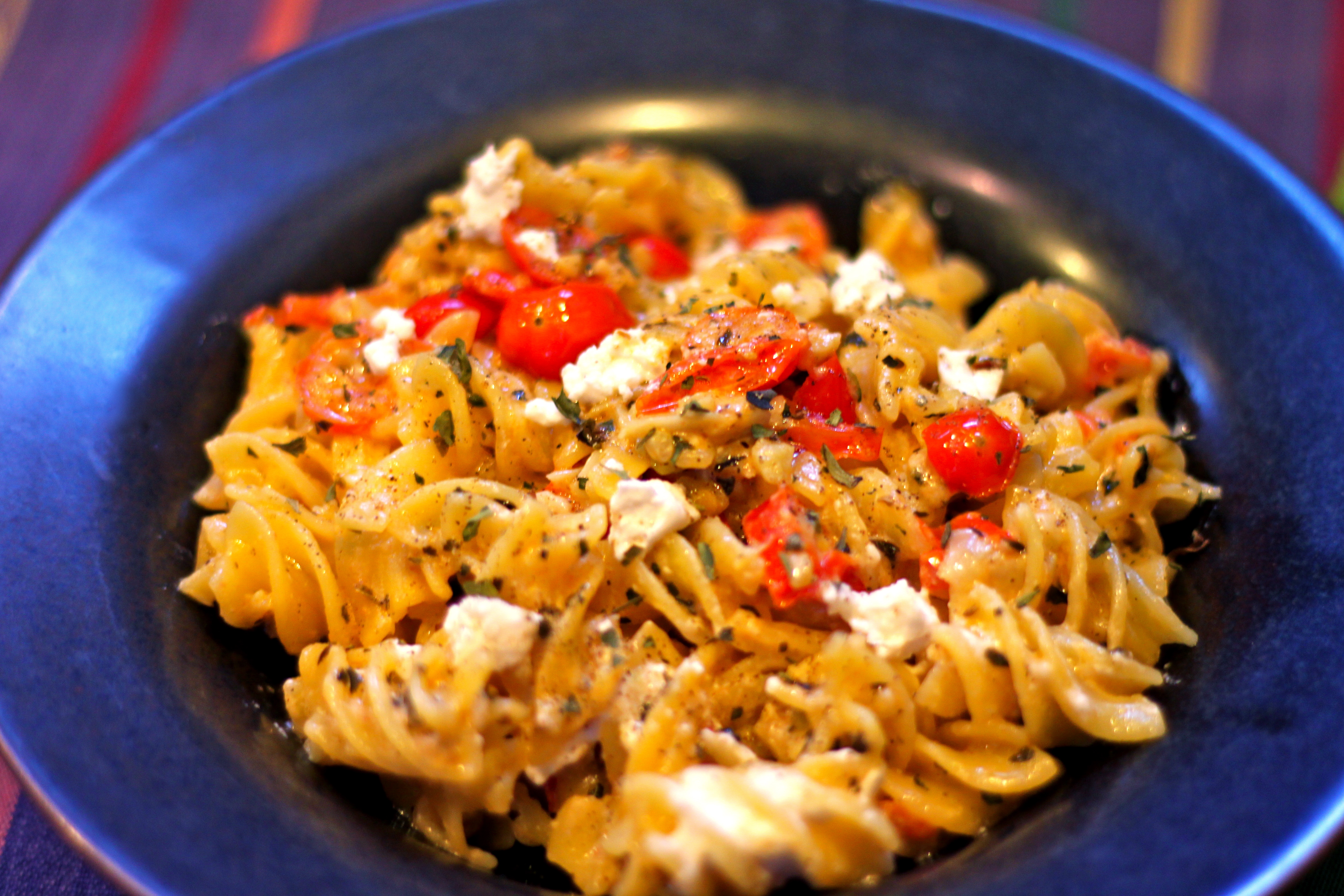 While I enjoy cooking, I have to admit: my eating habits aren't always the healthiest. For instance, I'm the worst breakfast eater. I prefer a cup (or three) of coffee (with real cream, no sugar, no soy/nut/non-dairy milk). Sometimes I forget to eat lunch. It's especially bad when no one else is going to be home around lunch time — I pack the kids' lunches the night before, then Craig's immediately before he leaves for work (which is often somewhere between breakfast and lunch time). But most of the time, when 2 or 3 o'clock hits and I'm ready to 1. yell at everyone for no good reason, 2. ridiculously tired but not sleepy, 3. grumpy and withdrawn, I remember I haven't had anything but coffee for the day thus far. Lunch it is.
Trying to go gluten free has made my cooking and meals a little trickier. I can't just slap together a sandwich at lunch time. It's also not helpful when the fridge and cupboards are down to minimal ingredients because we haven't gone grocery shopping yet, after being gone for a few days. This afternoon the only thing that sounded appetizing to me was pasta. Luckily, we had some quinoa corkscrew pasta, which is my new preference (favored more than rice pasta–or even wheat and semolina pastas, which I can't eat but certainly don't miss!). I just found out tonight that quinoa is a complete protein in and of itself, which I'll remember in the future… I am always excited after learning about new food items that can become future staples in my cooking!  We had some grape tomatoes leftover from when I made risotto a few days back. This past weekend, we were also gifted some amazing homemade goat cheese from the lovely Jane Fossen. It added the perfect creaminess to this dish!
This was a delicious thrown together dish and makes enough for one hungry person or two semi-hungry people!
Quinoa Pasta with Fresh Goat Cheese, Garlic, and Tomatoes
Ingredients:
1 cup quinoa corkscrew pasta (or your preferred shape)
½ cup grape (or cherry) tomatoes, sliced into small rounds
3 cloves garlic, finely minced
2 tbsp. unsalted butter
¼ cup fresh goat cheese
1 tbsp. grated parmesan cheese
½ tsp. dried basil
½ tsp. dried oregano
¼ tsp. red chili pepper flakes
salt and pepper, to taste
Directions:
Cook the pasta according to the directions on its package.
Meanwhile, heat the butter over medium heat, in a saucepan. Sauté the garlic for about 5 minutes. Stir in the red chili pepper flakes, basil, and oregano. Stir in the sliced tomatoes. Cook for 2-3 minutes, over medium heat.
Drain the pasta then add it to the garlic-butter sauce. Add in the parmesan cheese and half of the goat cheese. Stir, making sure to coat the pasta evenly with the herbs and cheese. Cook for 2-3 minutes, then add salt and pepper to your liking. Gently add the remaining goat cheese and serve immediately.
Please follow and like us: