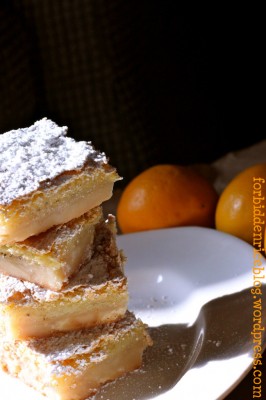 I learned some things today:
I learned that having two german shepherds who cumulatively weigh close to 200 pounds inevitably results in a yard full of nearly 20,000 pounds of dog crap.
I learned that scooping up 20,000 pounds of frozen dog turds on a sunny morning is not enchanting.
I learned that scooping up 20,000 pounds of semi-thawed dog turds on a sunny morning is even less enchanting.
I learned that if you're at the library carrying a large stack of books with tags very obviously sticking out of them saying, "Held for Julie Hashimoto-McCreery," little elderly women mistake you for someone who works at the library. And then they stare at you dumbfounded when you try very nicely despite being in a rush, with a smile, to explain you're not sure where to find the book they're looking for.
I learned that butternut squash lasagna is an interesting tasty concoction (more on that later). Hot sourdough bread is sinfully good. Vegan Caesar salad with homemade garlic croutons could be edible at every hour of the day.
I also learned that lemon bars are a miracle food. They make your grumpy self perk right up. They are little delightful morsels, especially when resting on a buttery macadamia nut shortbread crust. They're even better the day after you've baked them.
Also, if you're going to the gym and the oven says there are still 10 minutes left for your lovely little squares of lemon goodness to bake, be patient and wait 10 minutes. Do not turn off the oven, gently cover your pan with foil, then leave the house for nearly two hours. Unfortunately I wasn't patient. The lemon bars still turned out tasty, but more done than I'd prefer. Good thing meyer lemons were on sale and I got enough to make another batch of lemon bars! Oh wait. Gluttony isn't my friend… Moderation. Maybe.
Meyer Lemon Bars with Macadamia Shortbread Crust
Ingredients:
For the crust:
1 cup butter, room temperature
½ cup confectioner's sugar
2 cups all-purpose flour
2/3 cup chopped macadamia nuts
For the filling:
4 eggs
2¼ cups granulated sugar
1¼ tsp. baking powder
¼ cup + 2 tbsp. all-purpose flour
¼ cup + 2 tbsp. FRESH squeezed meyer lemon juice
zest from 2 lemons (about 2 tbsp.)
seeds from 1 vanilla bean
additional confectioner's sugar for dusting
Directions:
Lightly grease a 9×9-inch pan. Preheat the oven to 350°F.
Prepare the crust: cream the butter and sugar together until light and fluffy. Add the flour and nuts, mixing well until the mixture becomes crumbly. Once the dry crumbs become moist clumps of dough, turn off the mixer. Pour the dough into your prepared pan, then evenly press it into the bottom of the pan. Poke a few holes into the crust with a fork. Bake until lightly golden brown (25-30 minutes).
While the crust is baking, prepare the lemon filling. Whip the eggs in your stand mixer until they're light yellow and well combined. Add the sugar, baking powder, flour, lemon zest and vanilla. Whip until well combined. Fold in the fresh lemon juice. Pour the mixture into your browned crust.
Bake for 30-35 minutes, or until the lemon filling is set (no longer jiggly!). Allow the lemon bars to cool completely before cutting them!
Cut into squares. Dust lightly with confectioner's sugar before serving if you want!
Enjoy!
Please follow and like us: