Growing up on a little island off in the sea, I've always preferred smaller towns to overly busy cities. There are upsides and downsides to living in an area where you know everyone walking downtown or in the grocery store. While walking back to our hotel yesterday after an AWP session, I actually felt for the first time, a fascination and appreciation for the anonymity of being in a larger city. I don't think I'll ever have the desire to live somewhere so constantly busy, but visiting Chicago has been very enjoyable.
AWP has been an interesting experience. I've gone to a number of panels talking about online networking, blogging, putting yourself out there in the world in these ways. It has been encouraging as a blogger, as well as a writer. However, I also realized yesterday that I am almost certain I am the world's worst social conversationalist ever in the history of the world. I told Craig that's probably the reason I enjoy writing; it's a way to say what I'd say, if I did enjoy talking to people. Or if I could easily talk to folks without being so in my head, getting stressed out by being unsure of what the hell I'm saying or not saying. For instance, I got on the AWP shuttle yesterday and a very sweet young woman asked if she could sit next to me. "Sure!" I replied. Then I thought to myself, hmm I should ask where she's from… Or if she's a writer? Editor? Student? Or if she knows of any cool parties happening tonight after the panel discussions… Or… Instead, I sat there looking out the window thinking of what I wasn't saying, wondering why I am not someone who will simply say to a friendly looking person, "Hi!"
That feeling passed after the 5 minute bus ride. Last night Craig played at Buddy Guy's Legends, with other writers who are also musicians. We opted for dinner there, which of course was Southern influenced and delicious… We both ordered the smothered catfish: two huge fillets of perfectly fried fish, topped with crawfish etoufée, along with rice and collard greens. I got a Chicago brewed Goose Island 312 Urban Wheat Ale to go alongside my dinner.
After Writers Who Play finished up, Craig noticed the blues band musicians casually making their way near the stage. We ended up staying a while longer to listen to Eddie Shaw and the Wolf Gang. It's difficult to beat real blues in downtown Chicago, sipping on Knob Creek bourbon (myself) and Don Julio tequila (Craig), at the front of the stage.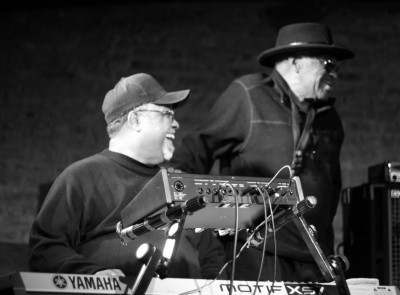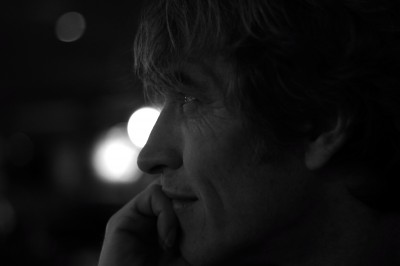 Oh, on the food note again… The Southern Mac and Cheese Store is right around the corner from our hotel. After a couple morning sessions, we stopped in for lunch. I wasn't that hungry and we decided to share. The menu featured a number of vegetarian options, such as truffle white cheddar and sun dried tomato with gouda and caramelized onions. There were also meaty options, like smoked bacon with blue cheese and roasted mushrooms, or pulled chicken with blue cheese and buffalo sauce. We decided on the southern style pimento: sharp cheddar, pepper jack, horseradish, and red peppers. Oh my goodness. It was creamy, perfectly toasty on top, and just the right amount of spicy.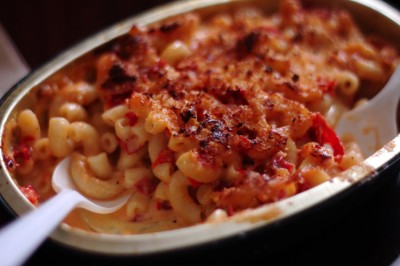 We've got a couple more days left in the city. I always enjoy traveling, although there's a part of me that thinks every time I'm about to leave, that it'll feel good to come home, too.