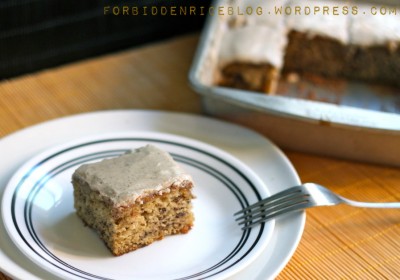 Sometimes I am not sure where the day goes between waking to the sound of my husband's voice urging seven year old Silas to "Hurry, baby! Brush your teeth! We're going to be late for school…" and then the slow murmur of snores reminding me that the day's gone and bedtime's here. Between laundry piles, stacks of dishes, dirty socks lingering on the floor from room to room, two needy dogs at my heels at every given moment, frogs croaking to be fed, recipes that plead to be written, photographs that wait their turn to be edited, lists of errands and chores, etc., time is a rare commodity around these parts.
Many of my days are laden with unplanned things that take time, too: unintended gardening that lo-and-behold needs to be done; unfortunate course-of-nature animal deaths that need handling before Silas happens up on the tragic scene accidentally; trips to the library to help guarantee that second grade homework will get done, despite a long day of school and an afternoon of football practice; trying to heal a wound on the dog's foot, paying careful attention to make sure the whole thing doesn't get infected, even though she continuously licks it raw; editing photos for band shows and sporting events and food and fun; last minute runs to the grocery store because I forgot THAT! ingredient… Sometimes dinner's the last thing on my mind. Sometimes the only thing that makes sense is dessert. Sometimes I don't want to mess with tons of dirty dishes and meal planning. Sometimes dessert needs to come first and easily, at that.
This cake is so simple. So moist. And so delicious. I first saw the recipe on ButterYum and with a description like "To Die For Banana Cake with Vanilla Bean Frosting," how could I resist? I opted for yogurt instead of sour cream, mostly because it's what I had on hand. I also added some cinnamon, as I love the way it tastes with bananas. You can mix the entire cake batter together in one bowl, sans your mixer. A fork, bowl, measuring cup, and measuring spoons. That doesn't take long to clean up at all! That alone was enough to convince me to try this recipe and it did not disappoint!
Easy Banana Cake with Vanilla Bean Frosting
Recipe adapted from Patricia at ButterYum

Ingredients:
For the cake:
2 tbsp. unsalted butter, softened
½ cup plain yogurt
1 egg
2/3 cup cane sugar
2 ripe bananas
1 tsp. vanilla extract
1 cup flour
¼ tsp. salt
¼ tsp. cinnamon
½ tsp. baking soda
For the frosting:
3 tbsp. unsalted butter, softened
1 vanilla bean, scraped
½ tsp. vanilla extract
1¼ cup confectioner's sugar
2-4 tbsp. milk
Directions:
Preheat your oven to 375°F. Butter an 8×8-inch square pan.
In a bowl, cream together the softened butter, yogurt, egg, and sugar, until smooth. (I just used a fork to do this; no mixer needed.) In a separate small bowl, mash the bananas until they're completely broken up. (I don't like getting larger chunks of banana in my cake after it's baked; if you're into that, mash less harshly. :) Add the smashed bananas to the butter/yogurt mixture. Add the vanilla extract. Mix until combined.
Add the flour, salt, cinnamon, and baking soda to the wet ingredients. If  you've got a knack for keeping things proper, you can sift those dry ingredients together first, but I find it completely unnecessary in this recipe. So, save yourself from dirtying another dish unless you simply can't help yourself. Stir until just combined.
Pour the batter into your prepared baking pan. Bang the pan on your countertop a couple times to let some of the air bubbles out. Bake for 20-25 minutes, until a toothpick inserted in the center of the cake comes out clean. Cool completely before frosting.
Prepare the frosting: cream together the softened butter and confectioner's sugar until smooth. (Again, I did this by hand, but a mixer would make things simpler!) Add the vanilla bean and vanilla extract, then one tablespoon of milk. Stir until smooth. Add more milk if needed, one tablespoon at a time, always fully incorporating each addition before adding another!
Evenly spread the frosting on your cooled cake. Serve and enjoy!