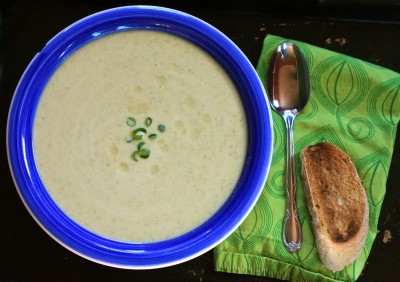 Relying on walking around Ashland most of the time has lots of perks. Grocery shopping while walking? It's often budget friendly, too. Our co-op has three options for carrying your groceries around while shopping (four if you merely rely on your arms and hands): large shopping carts, smaller shopping carts, and the handy-dandy-basket. I've learned that if I use a basket, I can fit everything into two canvas grocery bags, manageable for the walk home. Once, I got the small shopping cart and thought I was really carefully picking things out I needed (and certainly didn't need). After I checked out, I had my two grocery bags overflowing, my purse equally full, and a large cardboard box full. While I got a good workout on the journey home, I have not made the same mistake again.
Generally I'll make a grocery list before walking into the store. Be it mental or on paper, I've got some idea of what I need. I have said it before, I am a crazy person about lists. Ca-razy. I'll usually check out the sale ads online and plan accordingly. Lots of the things I make throughout the week depend on what's on sale. I was happy to find that this week, leeks were on sale. Broccoli, too! Aaand potatoes. How does that not say, "Julie, make a big pot of soup?"
So the following recipe was born. It's creamy, faintly cheesy, and very hearty. We ate this soup for three days straight – lunches and dinners – happily. It'll freeze well, too, if you want to save some for easy reheating later on. I served this soup with slices of crusty, delicious, garlic bread and a side salad.
Broccoli Leek Potato Soup
Ingredients:
5 tbsp. unsalted butter
1 large leek, tough green parts removed *
1 medium white onion, diced
5 cloves garlic, minced
1½ pounds russet potatoes, peeled and diced
1 pound broccoli, cut into florets
7 cups No-Chicken broth
8 oz. sharp cheddar cheese, grated
¼ cup heavy cream
salt and fresh ground pepper
pinch of fresh ground nutmeg
* You remove the tougher, green parts of the leek for this recipe, but they're great to keep around for adding to vegetable stock or homemade beans. They impart a very mild onion flavor to whatever you cook them with. I place mine in a Tupperware container that I keep in the freezer, along with other vegetable scraps, perfect for homemade broths, until I'm ready to use them.
Directions:
Cut the stalk of your leek in half, lengthwise. Place the cut-side down, then chop the leek into thin half-moons.
In a large stock pot, melt the butter over medium heat. Add the chopped leeks and diced onion. Cook until the onion is translucent and the leeks have softened (7-10 minutes).
Add in the garlic, diced potatoes, and broccoli. Stir to combine everything well. Add in the broth then cover the pot and cook until the broccoli is very tender (20-25 minutes should do it, but I most certainly got distracted and mine cooked for a good 40 minutes before I came back to it! No harm done).
Use a slotted spoon to transfer the leeks, onions, potato, and broccoli to your food processor or high-power blender, leaving the liquid in your stock pot. Process/blend until smooth (2-4 minutes) – if you need to, add a little of the cooking liquid to get things moving. Add the pureed vegetables back into your broth, stirring everything together well.
Turn the heat back on to medium-high. Stir in the cheese, heavy cream, some salt and pepper, and the fresh nutmeg. Continue stirring until the cheese has melted entirely. Heat the soup back up to serving temperature. Taste, then add more salt and pepper accordingly.