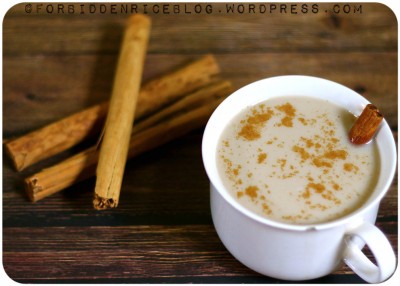 Tomorrow is Thanksgiving. Am I stressed out about making a meal to impress? No, not really. I've got almost five cups of homemade cranberry apple pear sauce in the fridge. There's a pan of scalloped yams in a sage béchamel sauce ready to bake. There's a giant baking dish full of apple-leek-shiitake stuffing ready to hop into the oven. I've got a cheesy green bean casserole with crimini mushrooms and fontina cheese also set for the oven. And then there's the five pound bag of potatoes to peel, cook, and mash. I've cut up the mushrooms for my vegetarian gravy. I'm baking bread in the morning.
Yet for the first time in a long while when it comes to extensive meals, I am feeling far from overwhelmed with the cooking. My mother in law is making a vegetarian "turkey" roast and her mother's chocolate pie. It's just she, my husband, and I this Thanksgiving. And it feels low-key, which is how I prefer celebrations. I try to remember this time of year, how easy it is to get overwhelmed with things that should actually be enjoyable: time with family and friends, cold weather that encourages bundling up or sleeping in, cooking rich and warm meals…
I am not really good at making time for doing nothing, especially around this time of year. One time of day where it feels like I can let go and do that, even for 15 minutes is right after I get out of bed. I like the quiet that comes with this time. Generally I'll have a cup of coffee while checking my e-mails and facebook. Then once that first cup is gone, my mind is focused on what needs to get done for the day. Another drink I enjoy during this time of year has nothing to do with pumpkins or coffee.
I have loved chai as long as I've known its existence. It's comforting, warm, inviting, and a good accompaniment to quiet mornings. I don't remember where the idea for this drink came from. I vaguely remember drinking it in college, perhaps as I was running from one class to another, or on my way to work before classes. I am not fond of eggnog on its own, but paired with the spiciness of chai, it's delicious. I like to add equal portions of milk and eggnog, to keep things from getting overly creamy. You can use a pre-made chai concentrate, like Oregon Chai Concentrate  or Tazo  chai,  which is a little more spicy and a little less sweet. If you're up for it, you can also make your own chai concentrate which allows for more personalization (my preference). You can also use your preferred eggnog variety.
I guess I should also mention that I have spiked this drink with both spiced rum and bourbon before, both of which make this a tasty after-dinner drink. On that note, Happy Thanksgiving. I'm thankful for any of you readers who drop by here day-to-day.
Chai Nog Latte
Serves one
Ingredients:
6 oz. sweetened chai tea
3 oz. eggnog
3 oz. milk
fresh nutmeg
ground cinnamon
Directions:
In a small saucepan, combine the chai, eggnog, and milk. Over medium heat, bring up to just under a boil (or until it's as hot as you'd like for drinking.
Serve in your favorite mug, topped with a pinch of fresh ground nutmeg and ground cinnamon.