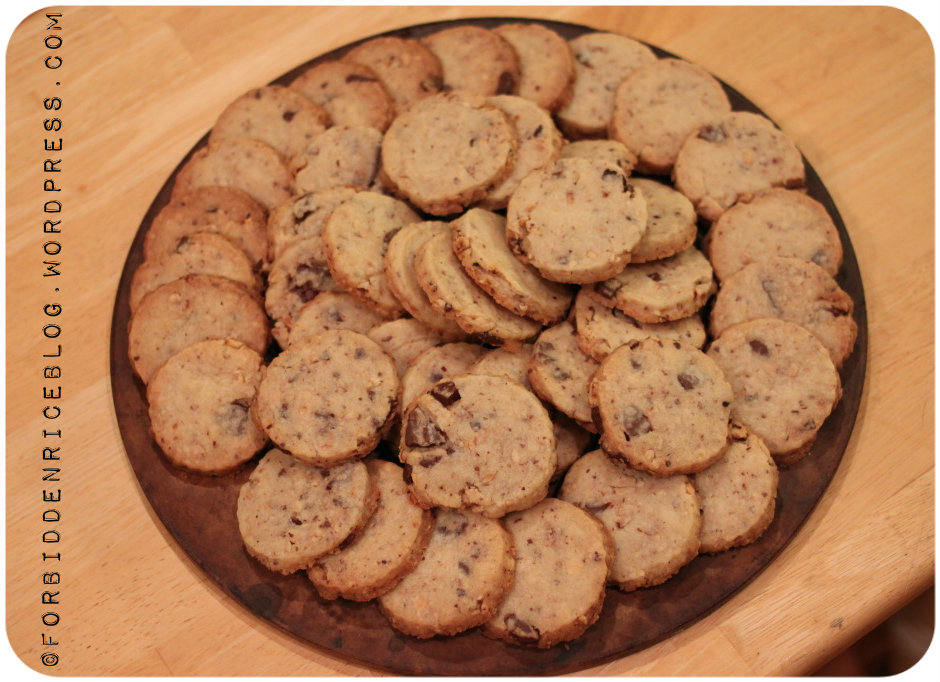 One thing about this season: there are so many sweets everywhere it makes my teeth hurt just to think about them all. I usually shy away from that scene. Not as a sugar snob – it's just that generally, I crave savory things over sweet, so overindulging on holiday treats isn't usually an issue for me. However, this year, I've found myself making cookies. Fudge. Homemade caramels. More cookies. Thinking about brownies. And pies. And how did this happen?
We decided to mail out a number of treats this year. That has been fun. Its meant that I get to create these cookies and candies I probably wouldn't otherwise make… Under the guise of they're not for me, so it's all good! The thing is, when you start baking cookies and making caramels, there has to be tasting involved. And when you're tasting things that taste good, it can become a problem. I am certain that I've had my share of these sweets for a good while. I think. Maybe for the year. And I don't mean two weeks from now.
The thing about cookies is, I am pretty dang good at making sheet pan sized messes of giant cookie disaster, rather than pretty, normal-looking cookies. They taste good. But presentation is often severely lacking. One thing I learned is that shortbread cookies don't pose the same potential for disaster. Perhaps it's the lack of eggs and having to mix butter/sugar/eggs apparently perfectly in order to make normal people cookies? Along with that, they're also simple and delicious. These cookies are easy to over-bake. You'll want to remove them from the oven when the tops are barely golden brown. They'll crisp up when cooling. The chocolate and hazelnuts work nicely with the buttery-ness of the cookie.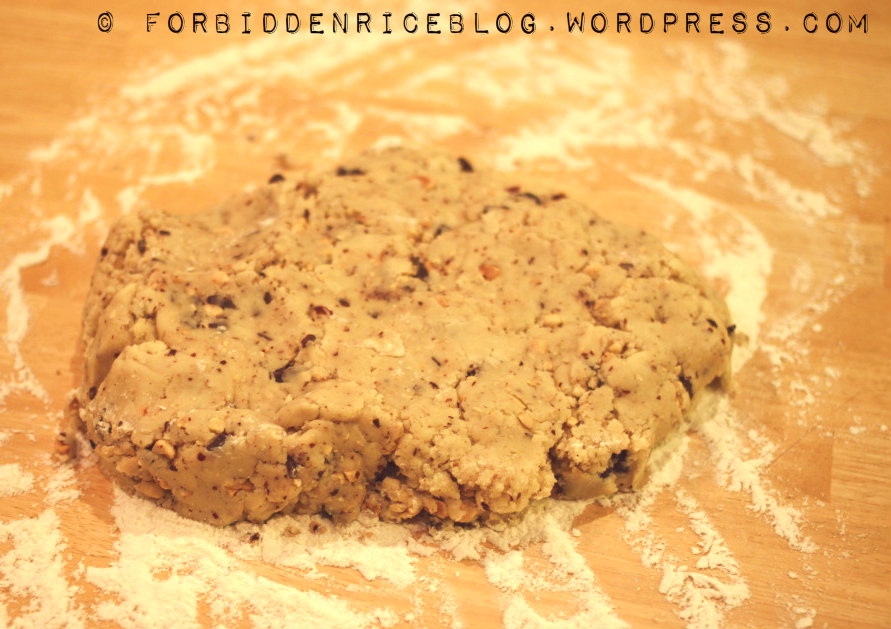 Hazelnut Chocolate Chunk Shortbread Cookies
Yields a HUGE amount of cookies
( I wound up with about 80 2" round cookies – feel free to half this recipe!)
Ingredients:
3 sticks of unsalted butter, room temperature
1 cup pure cane sugar
2 tsp. vanilla extract
3 cups all purpose flour
¼ tsp. sea salt
4 oz. good quality bittersweet chocolate, broken into bite-size chunks
1 cup roasted (unsalted) hazelnuts, roughly chopped
Directions:
In the bowl of your stand mixer, cream the butter until it's smooth. Add in the vanilla, then the sugar, mixing until the ingredients are smooth, well-combined, and semi-fluffy.
Once the butter/sugar mixture is smooth and well incorporated, add in the flour about one cup at a time, until well combined. Stir in the salt and chopped hazelnuts. Use a spatula to add the chocolate chunks into the cookie dough.
Turn the dough out onto a lightly floured surface. Evenly split the dough into two portions and roll out each section into a flat disc, about one inch thick. Tightly wrap each disc in plastic wrap and refrigerate for about an hour.
Preheat your oven to 325°F. Line two baking sheets with parchment paper (or lightly grease).
Take the dough out of your fridge and allow it to sit for 5-10 minutes. Roll out on a lightly floured surface, to about a ½-inch thick. Cut with a cookie cutter, biscuit cutter, or whatever you want into 2-inch rounds, or whatever shape you prefer… (If there are leftover cookies that don't fit on your prepared sheets, place the dough back into the fridge while the first batch bakes.)
Bake for 15-20 minutes, or until the edges are lightly golden brown and tops are just a little springy to the touch.
Transfer to a cooling rack. The cookies will harden as they cool. Store in an airtight container once the cookies have completely cooled.
Please follow and like us: