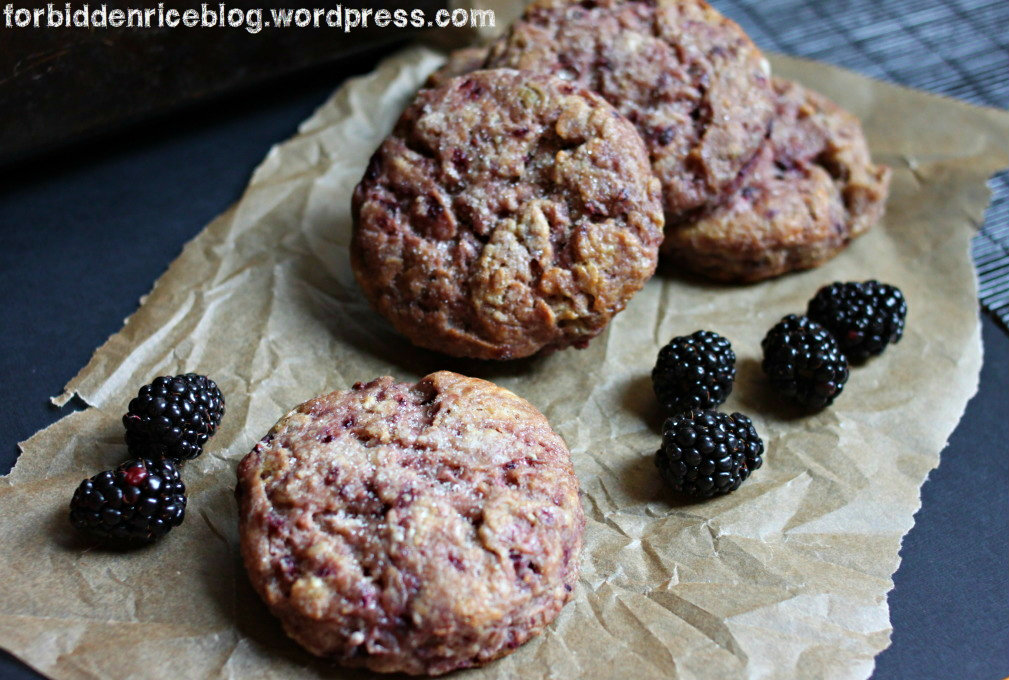 When I was a kid (ugh, every time I write that, I immediately feel like a little old lady), I'd repeatedly go through my mom's stack of cookbooks, bookmarking things that looked and/or sounded delicious. I'd check out cookbooks from the library in piles that nearly towered over my face. As is still the case, I preferred the books that had lots of pictures. Not necessarily step-by-step direction photos, but certainly a visual of the proposed final product.
These days, I turn to food blogs and the inter-webs for recipe ideas, for cooking inspiration. I love the vastness of photographs that make my stomach gurgle and beckon me to try this at home. I still check out cookbooks from the library. Often. But I have a knack for simply reading through a recipe, looking at what it's supposed to look like, then closing the book and experimenting from there. I do, however, miss cookbooks opened up on my counter space, scribbled on with new proportions or flavor thoughts. Spills and stains that come only with creating in the kitchen.
My husband gave me the Smitten Kitchen Cookbook for Christmas. It was love at first viewing. Deb Perelman writes with such a warm, inviting, loving voice it's hard not to take it all in. My favorite thing about the recipes in this book are that every single one has been tried, tried again, and made into something that Deb herself would enjoy eating. When I saw a recipe for whole wheat raspberry ricotta scones, my mouth started watering. The photograph itself was intoxicating. However, as it turned out, raspberries weren't available and fat, ripe blackberries were. So I went that route. I also forgot to get heavy cream at the grocery store, so I used vanilla rice milk instead.
This dough is ridiculously wet. However, that results in an almost bread-like consistency. I happen to love scones that lean more in that direction – fluffy and moist rather than dense or super flaky. Despite the fact that these are half whole wheat flour, that doesn't seem to affect the softness of the scone. They are not overly sweet in the least bit. Definitely worth trying. Do yourself a favor and check out Deb's cookbook and/or blog, too. You'll be so glad you did!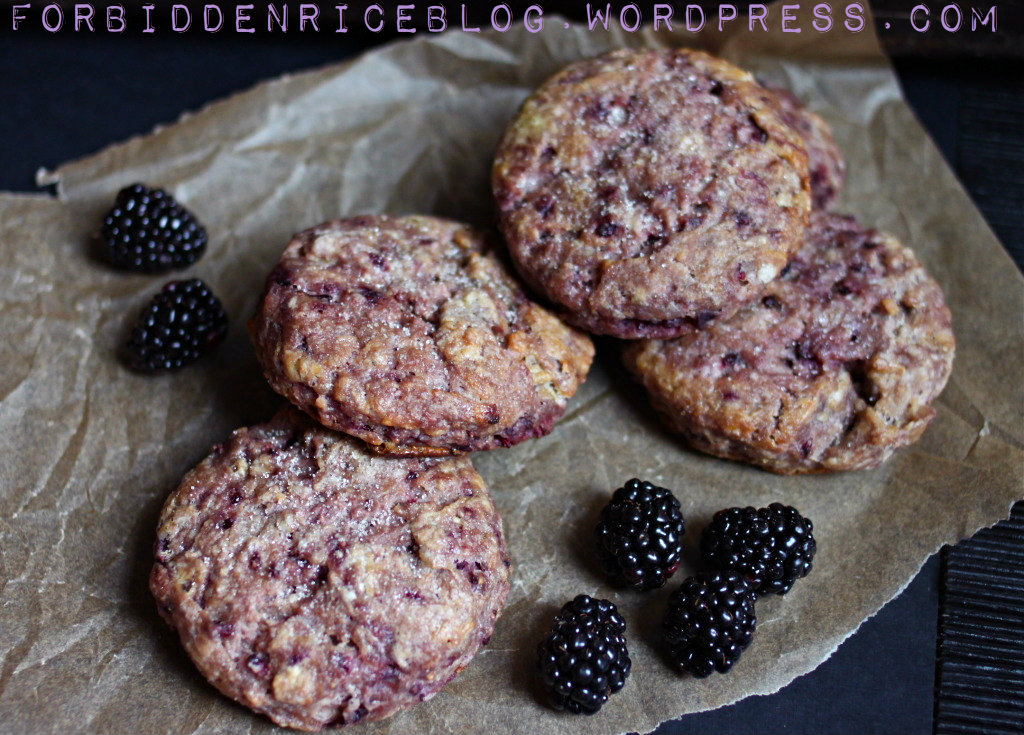 Whole Wheat Blackberry Ricotta Scones
Heavily modified from the Smitten Kitchen Cookbook
Yields about 6-8 3½-inch round scones
Ingredients:
1 cup whole wheat flour

1 cup all-purpose flour

1 tbsp. baking powder
¼ cup unrefined cane sugar

½ tsp. salt

6 tbsp. cold unsalted butter

1 cup fresh, ripe, blackberries

¾ cup low-fat ricotta

½ tsp. vanilla extract
1/3 cup milk (I used vanilla rice milk)
1 egg, beaten with 1 tsp. water
Directions:
Preheat your oven to 425°F and line a large baking sheet with parchment paper.
Whisk the flours, baking powder, sugar and salt together in a large mixing bowl. Cut the butter into the flour mixture (I use a box grater to do this, as it's quick, simple, and not messy). Use your fingertips to rub the butter and flour together until the mixture resembles coarse meal.
Roughly chop the blackberries then stir them into the butter-flour mixture. This will get messy and turn things purple. Including your flour mixture. It's entirely okay.
Stir the ricotta, vanilla, and milk together. Add this mixture to the flour-butter, stirring to form a soft dough. Gently knead the dough with your hands into an even ball.
Quickly transfer the dough to a well-floured counter, then flour the top of the dough and pat it into a round disc that's about 1-inch tall. With a large knife, divide the dough into 9 even squares. Transfer the scones to your prepared baking sheet with a spatula. Brush the top of each scone with the beaten egg.
Bake the scones for about 15 minutes, or until lightly golden at the edges. Cool in pan for a minute, then transfer to a cooling rack.
Try to resist eating these immediately; they'll set up more as they cool!