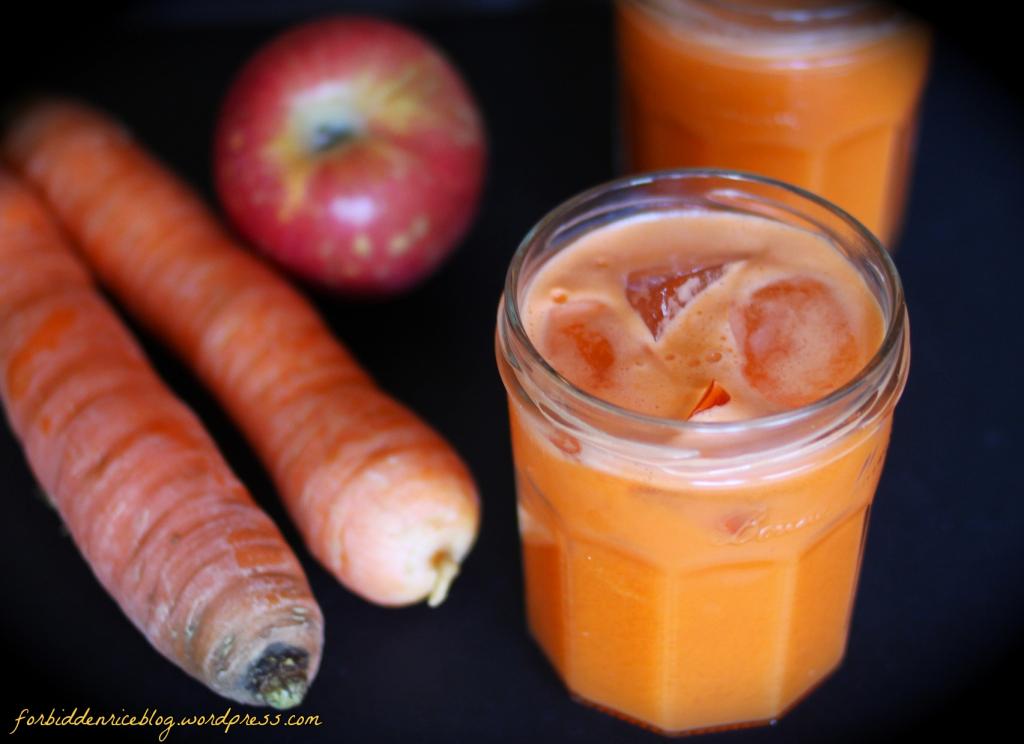 Since this little juice fountain showed up in our house, I've used it every day except one, when I wasn't feeling so great. It's hard to not feel healthy after drinking freshly juiced fruits and vegetables that don't carry added water, sugar, or un-nameable ingredients. I've been having a lot of fun experimenting with different flavor combinations. So far, carrots and apples are staples in the majority of the juices I concoct.
Carrot juice is remarkably sweet, without being overbearing in vegetable flavor. Carrots are great for your liver, digestive tract, and eye-sight. Content-wise, carrot juice is one of the richest sources of vitamin A that can be incorporated into your diet, daily. It's also concentrated in vitamins D, C, E, K, B1 and B6.
Fresh apple juice is also pretty dang amazing. It's high in antioxidants, it's great for your lungs and eyesight (like carrots). It's rich in potassium and improves intestine function, helps maintain lower cholesterol levels, and helps to clean the kidneys and liver. Also balanced in antioxidants and vitamins are grapes of any variety.
That said, this is a sweet juice that's easy to drink. I especially enjoy it mid-day when my energy levels could use a little boost. This juice goes over well with both my husband and 7-year-old kid. It's a great introductory drink to homemade juicing and an excellent base for adding additional fruits or vegetables to your liking!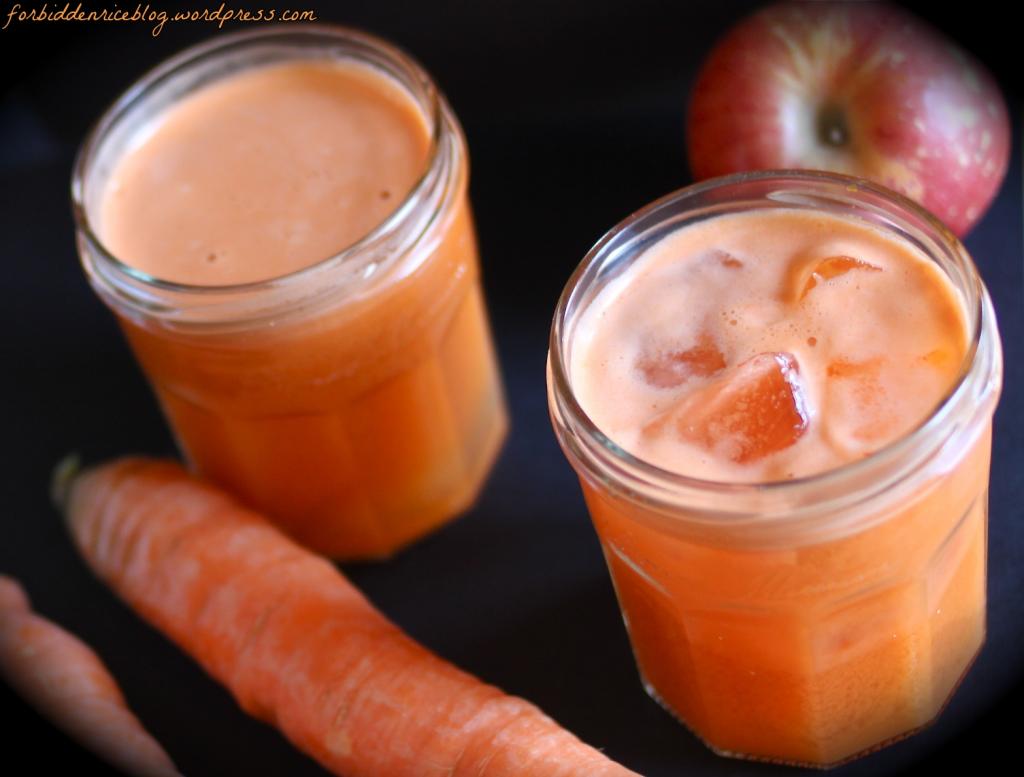 Carrot Apple Grape Juice
Makes enough juice for two folks
Ingredients:
3-4 large carrots
2 medium-sized fuji apples
1 cup red grapes
Directions:
Core the apples. Process all the ingredients through your juicer. Stir and serve immediately, either as is or over ice.