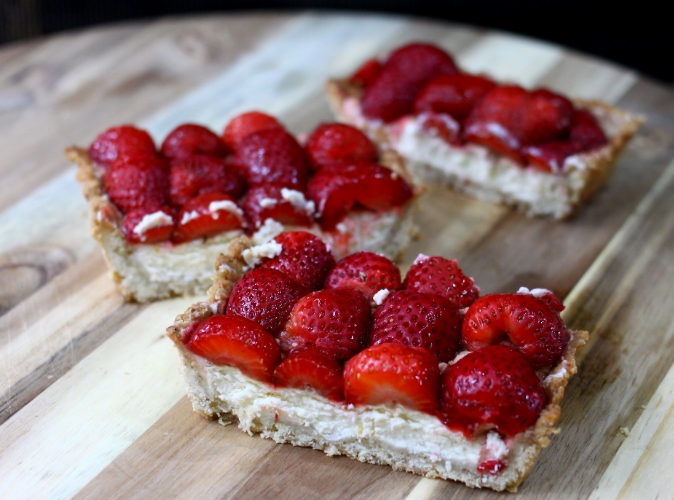 The beauty of being a legal adult is that you can happily indulge in sea salt caramel gelato for breakfast whenever the hell you feel like it. Granted, you wait until the kids are in school because you can't have gelato for breakfast then tell them they can't – for fairness' sake. Oh, I know, there are other luxurious aspects of adulthood, too, but this particular gelato-for-breakfast thing… it's pretty major. Some days just start off kicking your butt and dessert before 10 AM can seem necessary to get through the rest of the day.
Then you come across fresh organic strawberries (you know, the smaller, sweet, all-red berry type) and decide you can finish the day with dessert, too. Luckily, early spring means the peak of really good strawberries. It's also a lovely time for Meyer lemons, which offer both a sweetness and an amazing aroma. Strawberries together with Meyer lemons? They marry nicely.
When I was thinking of this tart, I wanted the Meyer lemon to have some presence, but mostly I wanted the sweetness of the strawberries to come through. I opted for a mascarpone filling rather than a richly sweet cheesecake-type filling. I love the creaminess of mascarpone and decided to keep the filling not overly sweet. You can add more sugar if you'd like.
The crust itself smelled, tasted, and worked wonderfully. I loved the speckles of vanilla bean and flecks of Meyer lemon zest scattered throughout the dough. This would be a great crust for other fruit pies, too. I plan to do more experimenting with it.
Between the sweetness of these strawberries, the lemony oat crust, creamy mascarpone filling, and the richly flavored balsamic glaze, I dare you to eat just a single piece of this tart!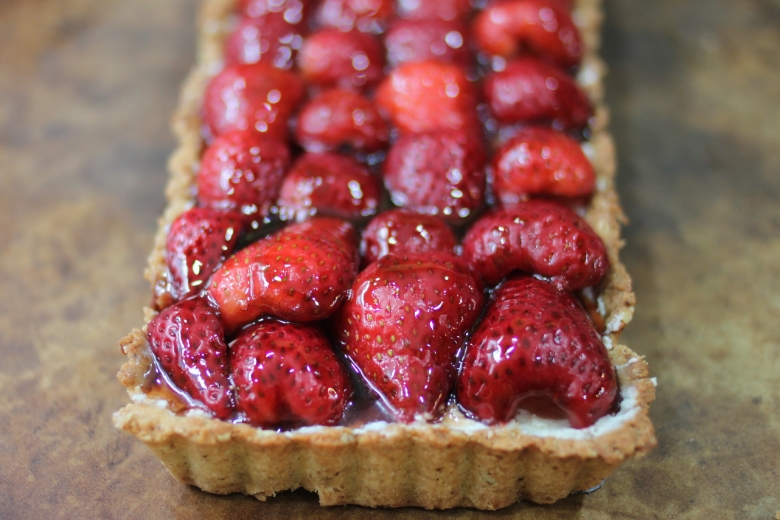 Strawberry Mascarpone Tart with a Meyer Lemon Oat Crust and Balsamic Glaze
Makes one 13¾" x 4½" x 1″ tart.
Serves 8-10 people.
Ingredients:
For the crust:
1½ cups all-purpose flour
½ cup confectioner's sugar
¼ cup quick oats
¼ cup shredded unsweetened coconut
½ a vanilla bean, scraped
½ tsp. Meyer lemon zest
1/8 tsp. salt
1 stick cold butter, cut into small cubes
1 egg, lightly beaten
For the strawberries:
1 pound fresh, preferably organic, stemmed and halved
½ cup unrefined cane sugar
For the balsamic glaze:
1 tbsp. aged balsamic vinegar
juice from the strawberries
For the mascarpone filling:
16 oz. mascarpone cheese
¼ cup confectioner's sugar
1 tbsp. Meyer lemon juice
½ tsp. Meyer lemon zest
1 tsp. vanilla extract
Directions:
Prepare the crust: In a large mixing bowl, stir together the flour, sugar, oats, coconut, vanilla bean, lemon zest, and salt. Cut in the cubed butter, blending with your hands until you're left with a coarse mixture (and pea-sized pieces of butter scattered throughout). Add in the egg. Either use your hands or a wooden spoon to mix until the dough comes together in a ball. It'll be moist but not overly wet.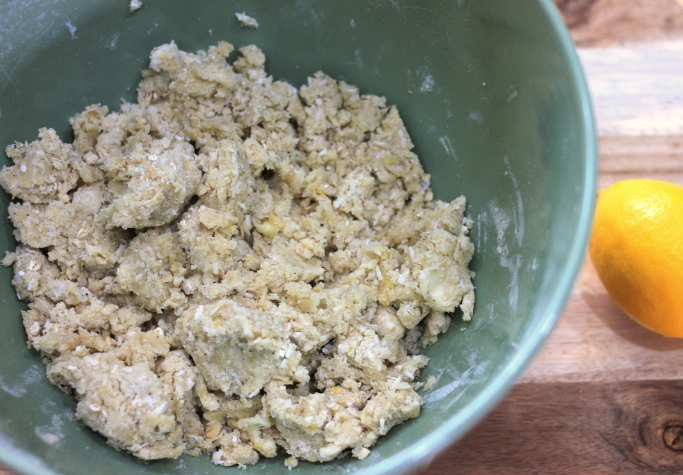 Use your hands to press the dough into your tart pan, evenly along the bottom and all four sides. Freeze for one hour.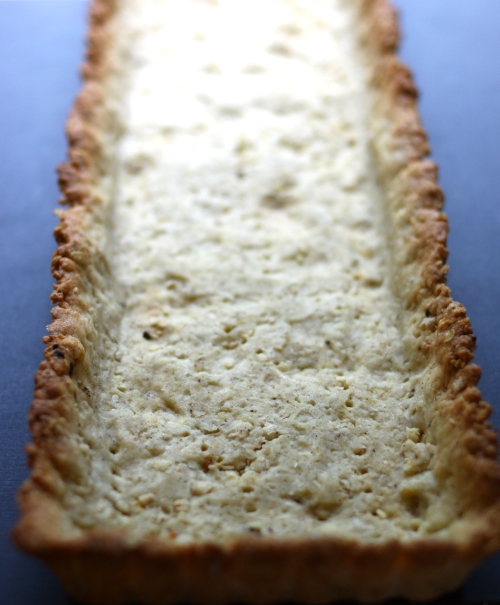 Once the hour has passed, preheat your oven to 350°F. Use a fork to poke 8-10 sets of holes in the crust, then line with parchment paper or foil, topping with pie weights or dried beans (to keep the crust from puffing up while baking). Bake for 15-20 minutes then remove the weights and parchment paper. Return the crust to the oven, baking an additional 10-15 minutes, until lightly golden brown. Cool completely.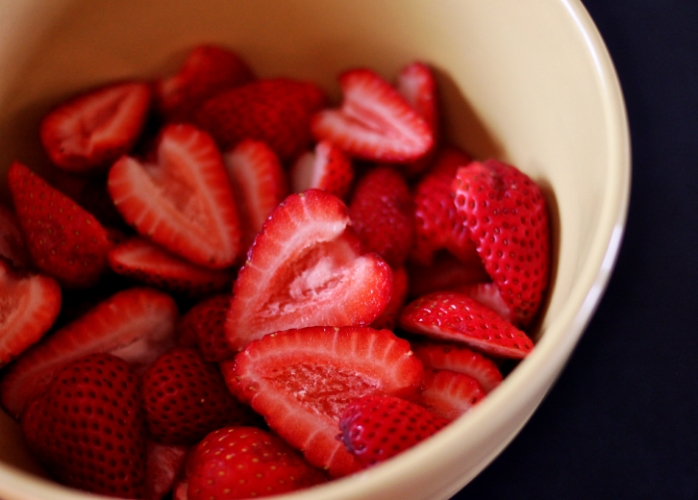 Prepare the strawberries: Combine the halved strawberries and half cup of sugar in a bowl. Stir to evenly coat the strawberries, then cover the bowl and set aside at room temperature for at least an hour.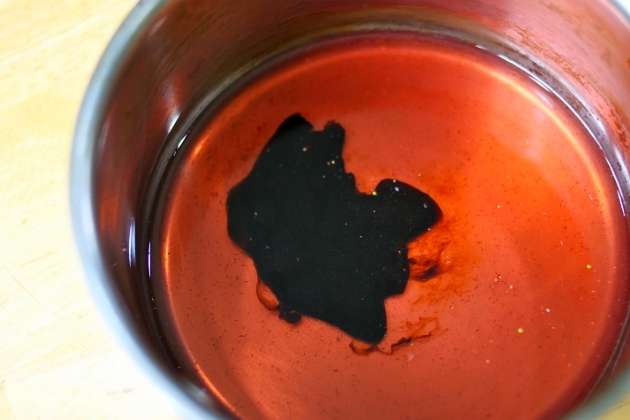 Prepare the glaze: After an hour, strain the juice that has been released from the berries into a small saucepan. Add the tablespoon of balsamic vinegar, whisking together until completely combined. Cook over medium-high heat, whisking often, until the mixture thickens up into a syrup (8-10 minutes). Set aside to cool.
Prepare the mascarpone filling: In a large bowl, combine the mascarpone, confectioner's sugar, lemon zest, and vanilla extract. Beat until the mixture begins to thicken up (2-3 minutes). Add the lemon juice, then continue beating over medium speed until the mascarpone forms soft peaks. Make sure not to over-beat the mascarpone or it'll take on a curdled/butter consistency.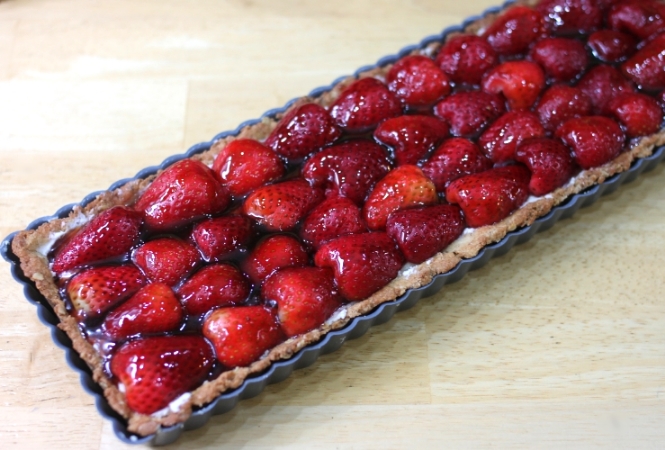 Make your tart: Spread the mascarpone filling evenly into the bottom of your tart shell, until it's even with the top of the pan. Arrange your strawberries on top of the mascarpone however you'd like (watch out – it'll show your level of OCD ;) then drizzle the balsamic glaze evenly over the tart.
Cut and serve chilled. Leftovers best eaten in 2-3 days.