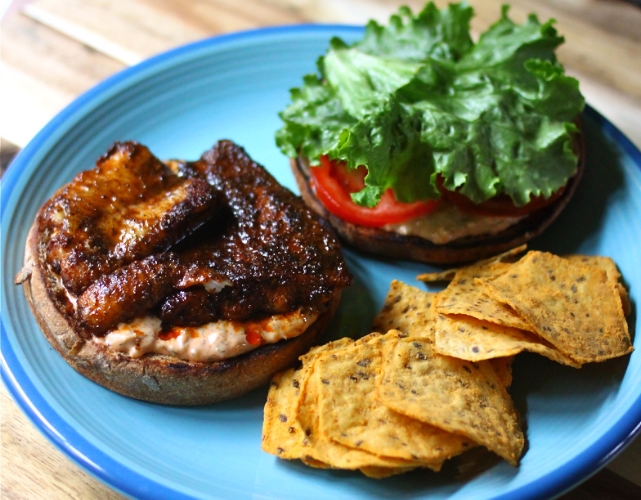 About a month ago, I was offered the opportunity to try Nasoya's new vegan mayonnaise. I was told that Nasoya recently perfected their recipe, creating a smoother, creamier Nayonaise. After accepting the offer, I received a jar of original Nayonaise and a jar of NayoWhipped – the newest addition to Nasoya's product line.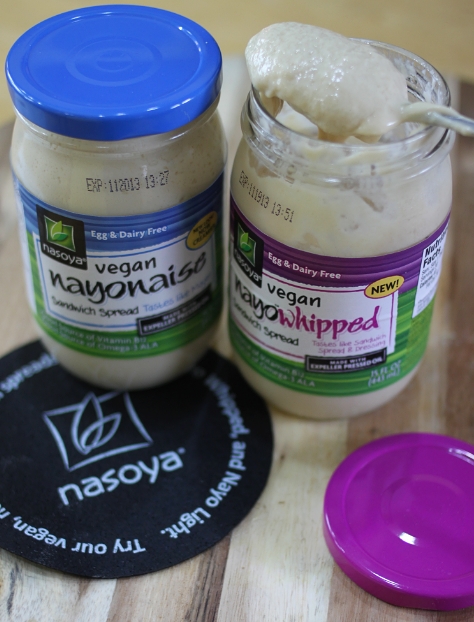 I'll be honest. I was super skeptical. As I've said before, I am not a fan of mayonnaise. It's why I prefer Vegenaise – which really has little taste on its own (and thus works solely as lubrication on a sandwich or as a vehicle in creamy sauces I want to flavor in various ways). We were pleasantly surprised with the NayoWhipped, which is very light in texture, but still creamy. I made tuna sandwiches and actually liked the flavor that the Nayo added. My husband enjoyed the texture and flavor as well, noting that he had tried Nasoya's mayonnaise before and always liked their products.
After working out a couple days ago, I asked Craig what he wanted for dinner? "One of those good fish sandwiches you make… or if those chicken patty things are on sale, we could do sandwiches with those…" As I browsed through the grocery store, I found fresh catfish fillets. Initially I thought fried catfish po boys were the direction I was heading in – I misled myself. By the time we got home, blackened catfish sounded much better (and spicier, less artery-clogging, and a little sassier, which was needed overall).
I had seen a recipe for blackened catfish not long ago and knew that was the route I'd take, but wanted a good sauce as well. Rémoulade of some sort sounded like a good game plan. What is Rémoulade? A French tartar sauce of sorts. It's usually mayonnaise based, but also hosts things like curry, chopped pickles, horseradish, capers, anchovies… Essentially, anything your little heart desires. I wanted to make a Louisiana-ish rémoulade, which is redder in color due to the addition of paprika. I used the NayoWhipped to make the sauce, which was wonderfully creamy and worked well.
While a vegan sauce seems a little counter-intuitive on a fish sandwich, I make no apologies about it. This sandwich was delicious. My husband, being a born-and-raised Southern man, said it reminded him of being in the South and was perhaps the best blackened catfish he'd ever had. One of my favorite things about cooking is surprising myself when things come out better than planned; this sandwich did precisely that.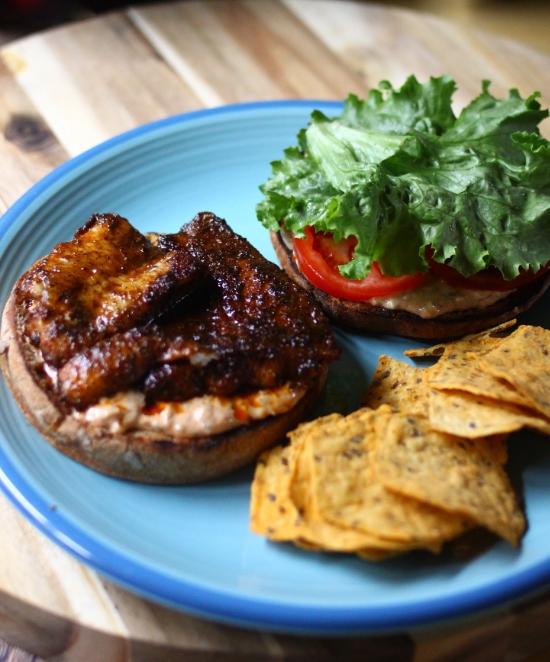 Vegan Rémoulade with Nasoya and Blackened Catfish Sandwiches
Serves two with lots of sauce for other uses leftover.
Blackened catfish recipe from Epicurious.
Ingredients:
For the rémoulade:
1 cup Nasoya NayoWhipped (vegan Nayonaise)
2 tbsp. capers, chopped
3 tbsp. cornichons, chopped
¼ yellow onion, minced fine
2 tbsp. smoked paprika
2 tbsp. fresh dill, minced
1 tbsp. fresh parsley, minced
1 tbsp. stone-ground brown mustard
1 lemon, juiced
½ tsp. sea salt
½ tsp. fresh ground black pepper
For the blackened catfish sandwiches:
2 tsp. smoked paprika
½ tsp. dried oregano
½ tsp. dried thyme
½ tsp. unrefined cane sugar
½ tsp. sea salt
¼ tsp. cayenne pepper
¼ tsp. ground black pepper
1 lb. catfish (two fillets, each cut in half if wanted)
1 tbsp. unsalted butter
1 tbsp. canola oil
1 clove garlic
2 large hamburger buns
green leaf lettuce
fresh tomato, sliced
Directions: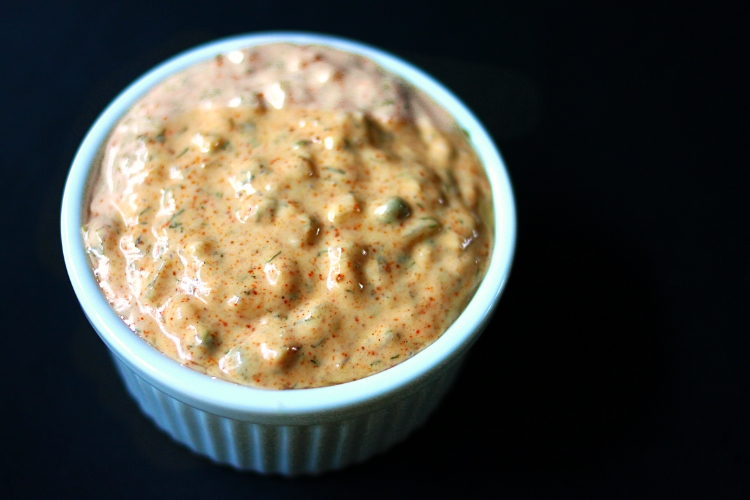 Prepare the rémoulade sauce: Whisk together all of the ingredients in a medium-sized bowl. Cover and refrigerate until needed. (Really… that simple.)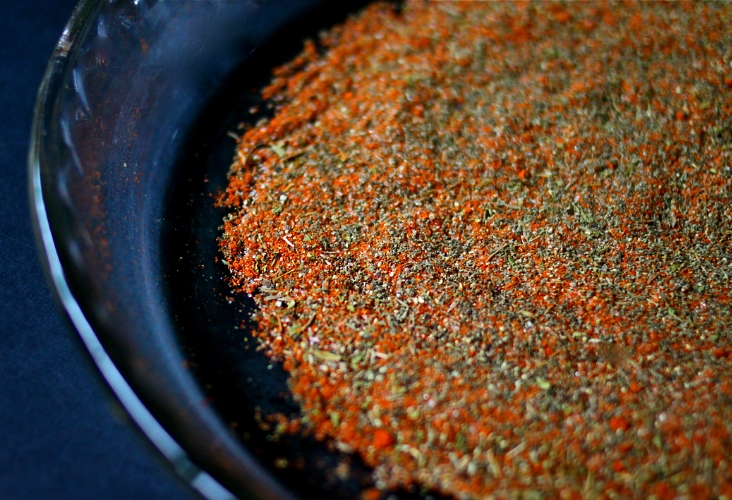 Prepare the blackened catfish: In a shallow dish, whisk together the paprika, oregano, thyme, sugar, salt, cayenne and black pepper until well blended.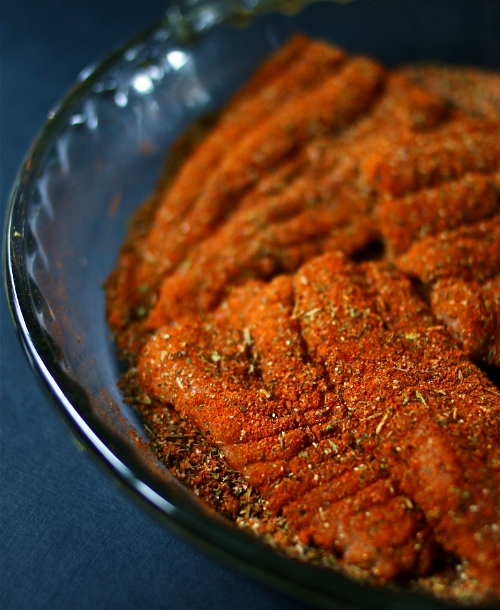 Rinse the catfish, then pat dry. Press the fish into the spice mixture you made, evenly coating both sides of the fillets.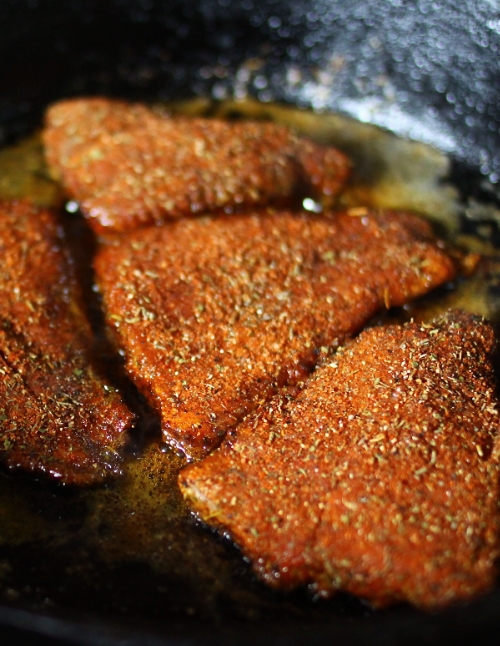 Sauté the garlic in the tablespoon of oil, in a large skillet over medium-high heat, stirring the garlic around until it's golden in color. Discard the garlic. Add the tablespoon of butter, heating it until the foam dissipates. Add the fish to your garlic oil/butter. Cook the catfish for 4-5 minutes on each side, until it's cooked through and crisped on the outside.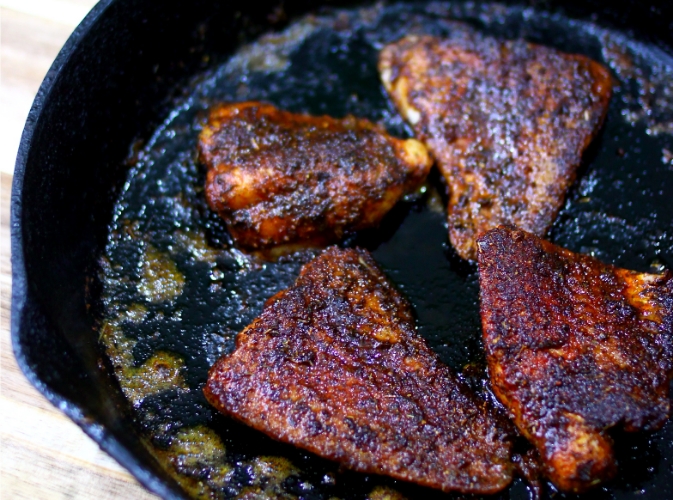 If desired, drizzle the hamburger buns with a little oil on the flat (inside) sides. Place in a skillet over high heat until nicely toasted (2-3 minutes).
To serve, spoon a generous amount of rémoulade on each hamburger bun. Add the blackened catfish, dividing it evenly between the two sandwiches. Top with fresh lettuce and sliced tomatoes. Enjoy while still hot, served with your favorite chips of fries.