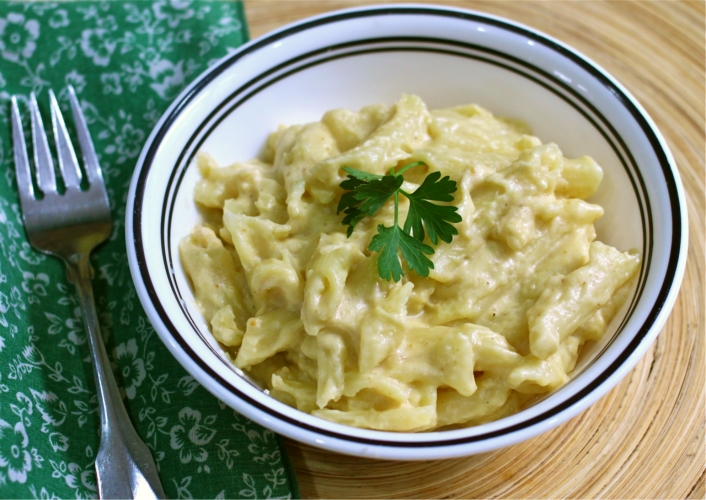 At times I am nearly positive that I reside in a peculiar realm of craziness. Sometimes my days bring an overwhelming sense of urgency and half the time I am not certain what that is born out of. The days move by so quickly, it's easy to feel like I forgot to stop and catch my breath somewhere along the way.
We had a weird week filled with dreary cold and overcast skies, skin-tingly cold temperatures, sunshine, hail, rain, sunshine, semi-warmth. Then suddenly, as quickly as it seems to take my eyelashes to touch just below the eyes, all I find is life springing up around our yard – little green plants, flower buds galore, fresh herbs tenderly journeying through the surface they've slept beneath for the winter.
How does that happen? Where does time go? All I know is that in this strange lapse of time and days, all I want to eat is breakfast and pasta. Maybe cookies. Maybe cookies and beer (I don't apologize for that being "lunch" one late afternoon earlier in the week). I don't know where the idea for this macaroni and cheese came from, save for the abundance of bleu cheese currently residing in our refrigerator.
The flavor is creamy, slightly pungent but not in an overpowering way. It's warm and approachable, even for someone weary of stinky cheese. I served this alongside some baked buffalo tofu, although I'm not quite ready to divulge that recipe as it didn't turn out exactly how I'd like. The marriage of buffalo sauce and bleu cheese, however, was irrefutable. The unpredictable spicy kick with a notable, albeit mellow and still earthy creamy cheese? I'd gladly spend all my missing days eating this pasta.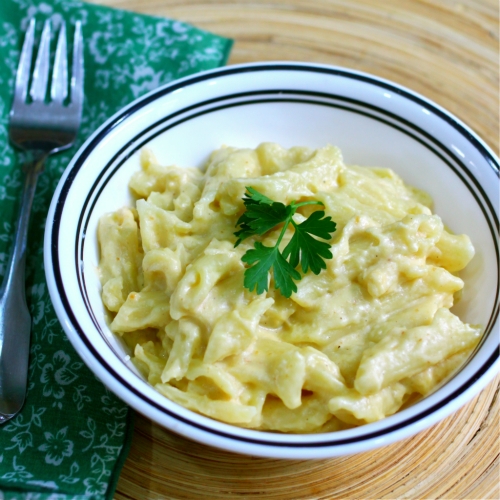 Creamy Bleu Cheese Mac and Cheese
Serves 6-8 folks.
Ingredients:
½ cup unsalted butter (1 stick)
½ a small onion, minced
3 cloves garlic, minced
½ cup all-purpose flour
1 tsp. salt
1 tsp. granulated garlic
½ tsp. ground mustard powder
¼ tsp. cayenne pepper
¼ tsp. ground white pepper
pinch of fresh nutmeg
6 cups whole milk
8 oz. bleu cheese crumbles
2 cups sharp cheddar cheese
½ cup grated parmesan cheese
optional 4 oz. American cheese
1 egg, beaten
1 lb. whole wheat penne pasta
water
salt
Directions:
Bring a large pot of water to a rolling boil, generously adding salt. Cook the pasta according to the package directions.
While the water comes to a boil and the pasta cooks, melt the butter in a large saucepan over medium-low heat. Once the butter has completely melted, add in the minced onion and garlic, stirring occasionally until the onion is completely tender.
Whisk in the flour, salt, granulated garlic, mustard powder, cayenne, white pepper, and nutmeg. Continue stirring to create a smooth paste. Allow the mixture to cook for 3-4 minutes, to cook off the flour flavor.
Quickly add in the milk, all at once, whisking continuously. Continue stirring until the sauce thickens. Add in the bleu cheese, cheddar, parmesan cheese, and American cheese, if using. Stir continuously to make sure the sauce is smooth. If the sauce is too thick, add a little more milk.
Remove about ¼ cup of the hot cheese sauce, whisking it into the beaten egg (to temper the eggs, assuring you don't wind up with scrambled eggs in your sauce). Add the tempered egg to the rest of the sauce, whisking quickly to combine everything.
Meanwhile, drain the cooked pasta. Return the noodles to the large cooking pot, then pour the cheese sauce over the pasta. Stir everything together over medium heat. Allow the mac and cheese to cook for 5-10 minutes before serving, hot.