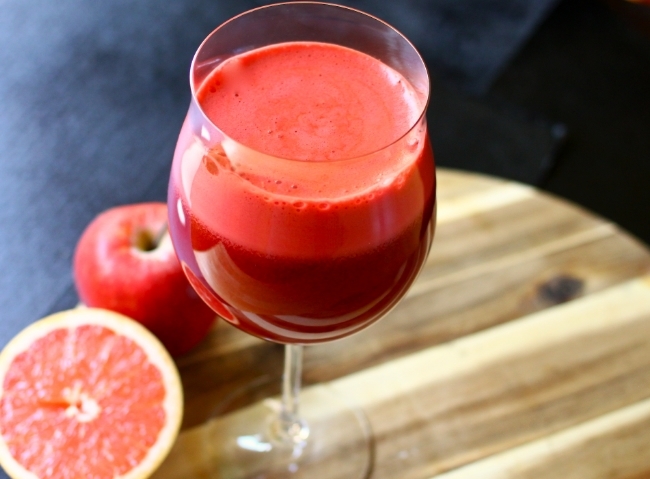 I've never been good with diets. The first time I remember trying one I must have been nine or ten. What I remember most is a white paperback book from the late 80's – this one, actually – and trying to follow the meals listed, word for word. It meant eating things like wheat germ and plain toast. And certainly not eating the fast food we often had, or my mom's cooking, for that matter.
It's painstaking to think of a kid at that age even knowing what a diet is, specifically in terms of something used to lose weight, rather than the food that goes into your body. Until about the age of seven, I was not overweight by any means. Then I remember distinctly, "Fitness Day" in P.E. I was eight, in the third grade, and my parents received a letter after my fitness testing, saying I was overweight. Certainly not in the "healthy" range for a little girl. It was humiliating.
Weight became something my mind fixated on for years. I bounced between diets that didn't work, unbalanced vegetarian eating, vegan experimenting, bouts of bulimia and anorexia, more diets that didn't do anything but leave me hungry. I feel like now, at twenty seven years old, when my mind wants to concentrate on numbers, or how far the weights are going to move up on the gym scale, I can step back and breathe. Then let myself crave foods my body wants, without judging it too harshly.
So when I am craving fresh juice, despite how much I know I don't want to hand-wash all the mechanical juicer parts (I'm sorry for saying "juicer parts," which really isn't a euphemism for anything) afterwards, I'll make some kind of juice. Sometimes it's a matter of throwing things in there that we have on hand. Sometimes it means grocery shopping for the ingredients that sound good. This juice was accidental, but a happy accident at that. The color itself is enticing with it's warmth and vibrancy. But the flavor as well, is bright, filling, energizing, and entirely replenishing.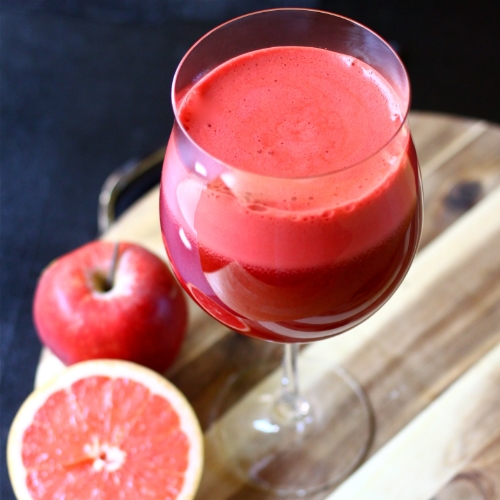 Big Red Juice
Makes one large glass of juice.
* A juicer is needed for this recipe. A blender will not suffice.
Ingredients:
1 large ruby red grapefruit, peeled
1 large beet root, peeled
1 large fuji apple, cored and seeded
a handful of strawberries, trimmed
half a small head of red cabbage
2 large carrots
Directions:
Use your juicer to process all of the above ingredients. Give a good stir, then drink immediately.
Note: I like to chill all of the fruit I'll be using ahead of time in the refrigerator. This isn't necessary; the juice can be consumed at room-temperature as well.