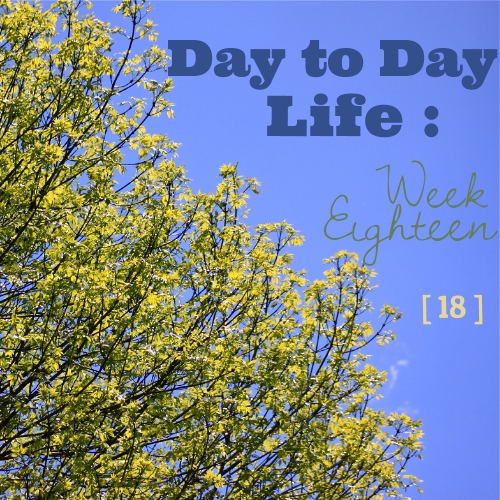 One more week has come and gone, and it looked a bit like this: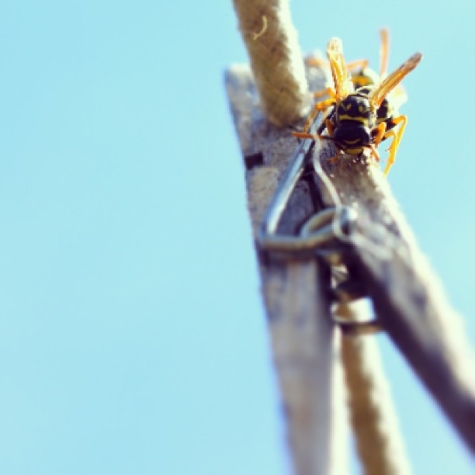 Clothesline accessories.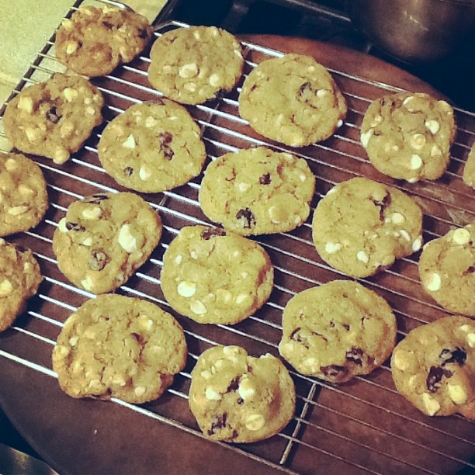 Sometimes one must bake cookies at 10:30 PM. Hopefully macadamia nut-white chocolate chip-cranberry and cherry cookies. Sorry, no recipe because  I  we ate all the cookies before I got a better picture than the above i-Phone shot, to post on Le'Blog.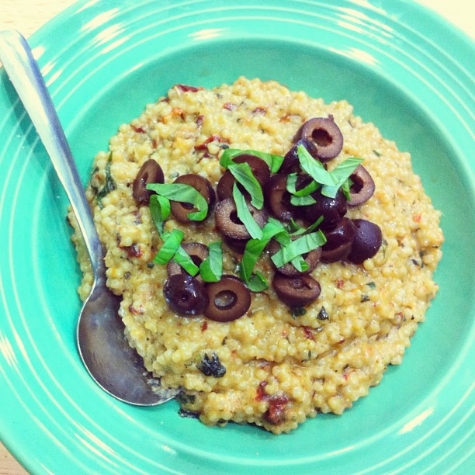 We've had weird eating schedules. Okay, I've had weird eating schedules. This dinner-for-one was so dang good. I recently discovered acini de pepe, which is a tiny pasta (literally "peppercorns" in Italian, for their little pearl-like size). This pepe was cooked in a sauce of pesto, lots of fresh basil, sun-dried tomatoes, lots of black pepper, cream, and Parmesan cheese. Yum.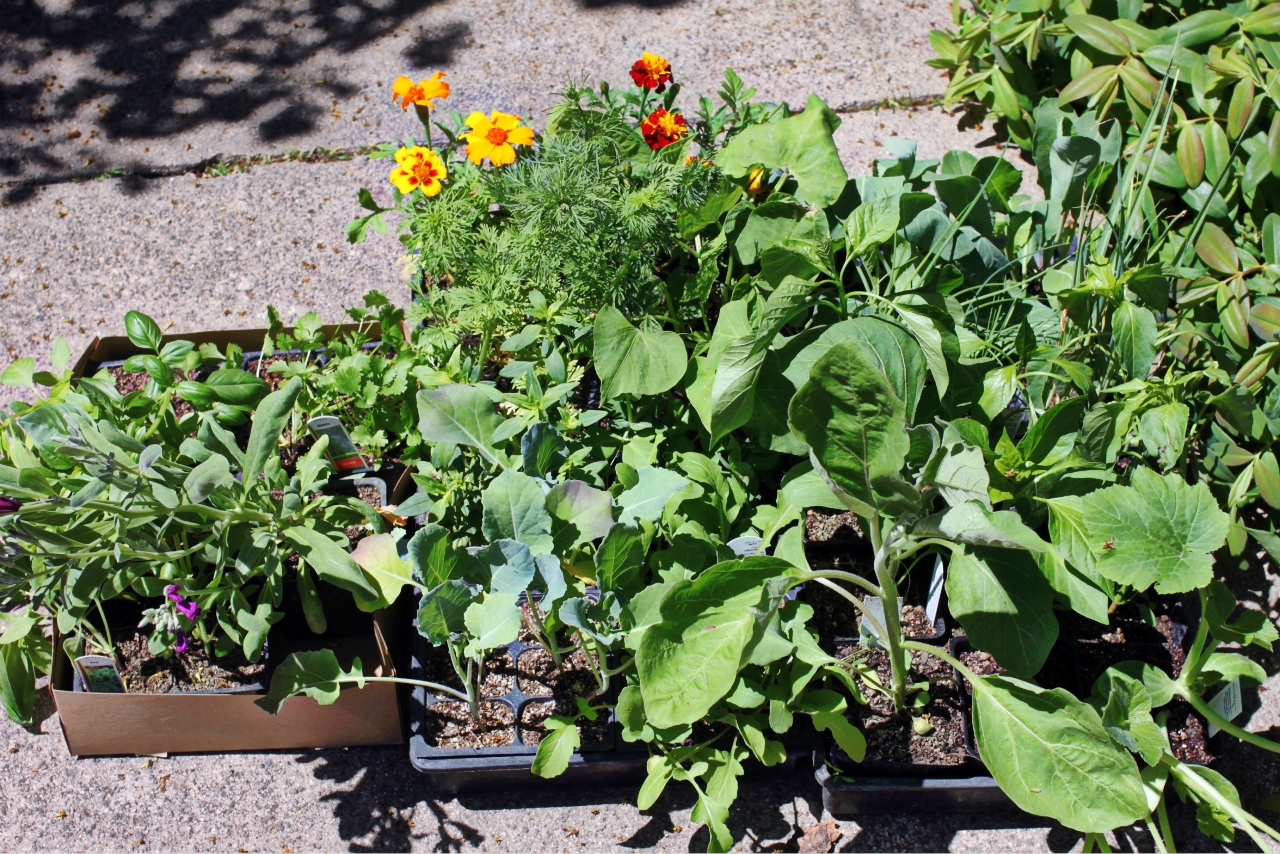 Farmer's Market vegetable starts (plus marigolds).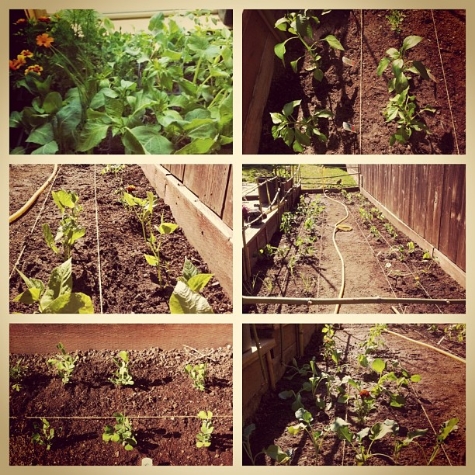 I planted said veggie starts in the new garden we were digging last week. Baby leaf lettuces, arugula, radishes, carrots, strawberries, leeks, chives, Anaheim/Poblano/Jalapeno/Sweet peppers, cauliflower, broccoli, collards, eggplant of two varieties, tomatoes, basil, beans, snap peas, summer zucchini and crookneck squash, cucumbers, herbs of various types… I hope it all grows. If only for the sake of being able to say I don't kill everything I plant… and the whole part about having a garden filled with food this summer, of course.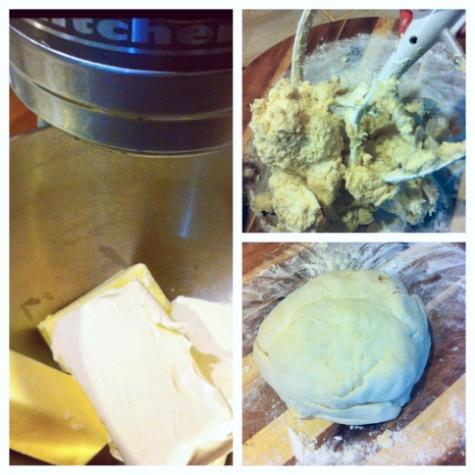 When your dough consists of cream cheese, butter, flour, and salt… Really, what could go wrong?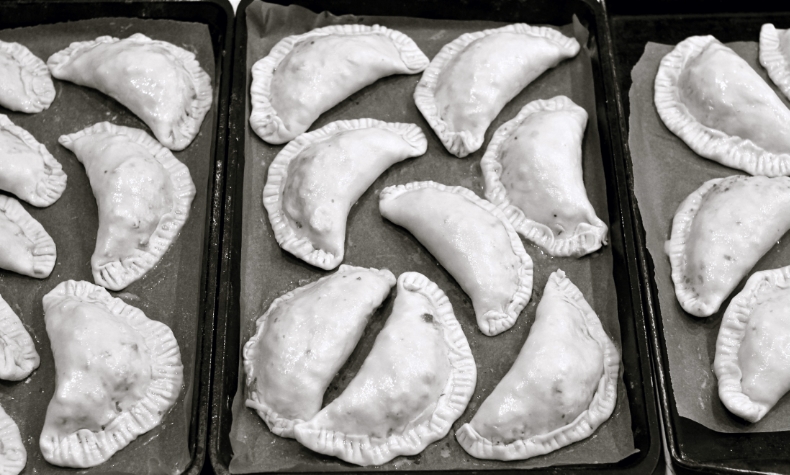 I'll tell you what goes right – empanadas. Lots of empanadas.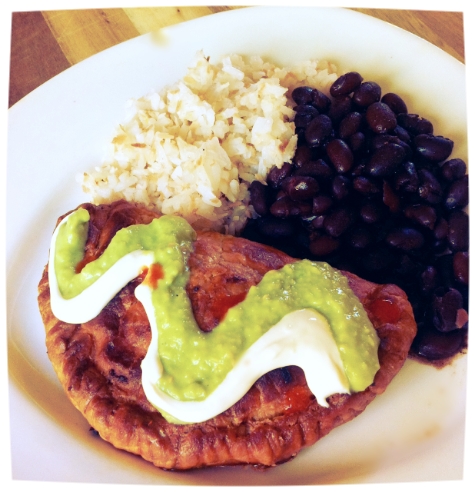 These particular empanadas were a variation of this recipe. I included potatoes in them this time. With coconut milk black beans and toasted coconut rice.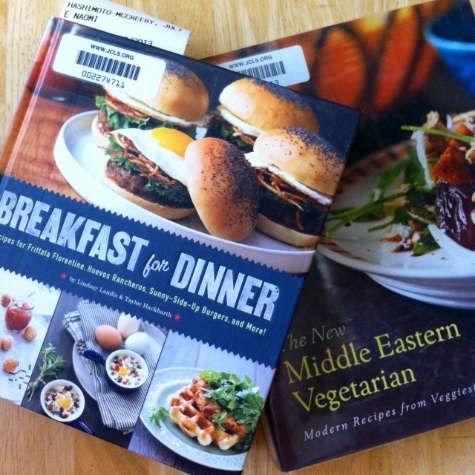 These have been enjoyable this week.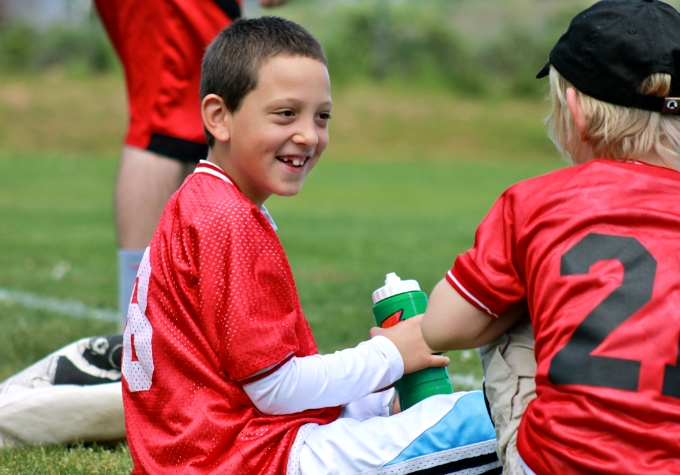 Sideline shenanigans.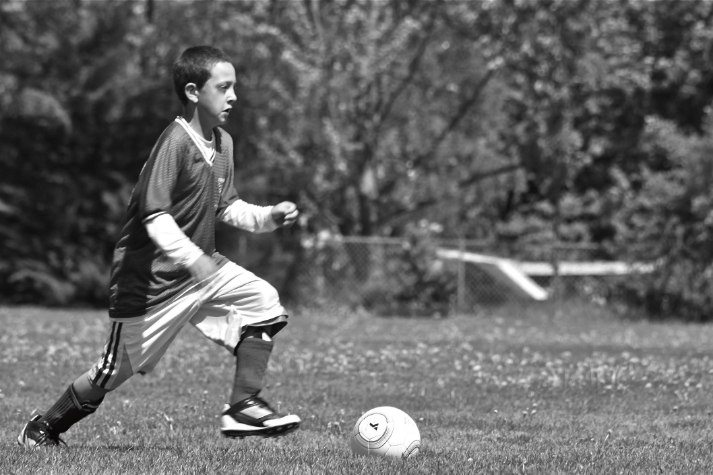 On-the-field shenanigans.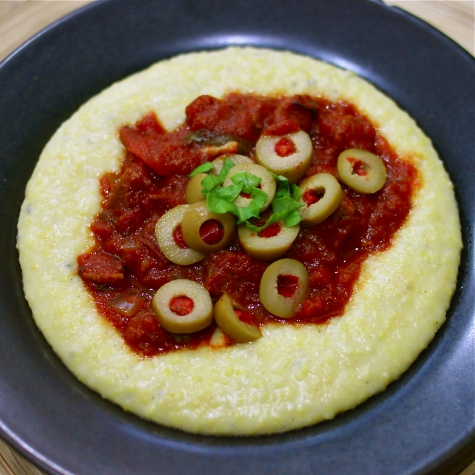 Shall we discuss the second meal of the week topped with chopped olives and fresh basil? Hah. Creamy bleu cheese polenta with a spicy vegetarian chorizo Spanish sauce… This recipe will show up sooner or later.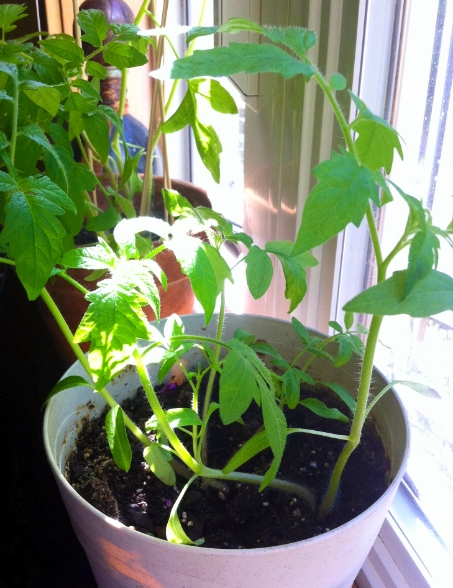 Baby tomatoes from my mother-in-law, enjoying some windowsill sunshine.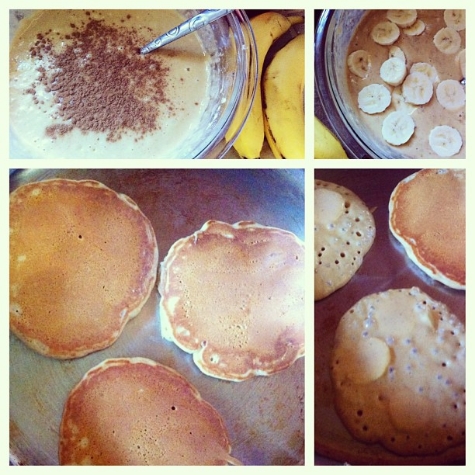 Cinnamon banana pancakes are good weekend food.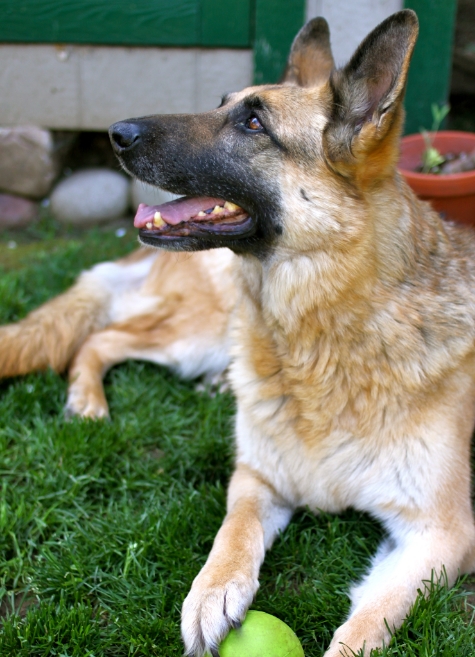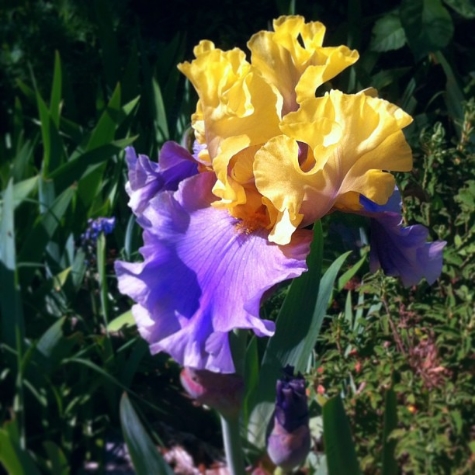 I always enjoy the first iris that shows up in our front yard… Usually I go to bed with only buds on the stems, but by morning, POP! The first bloom arrives. Spring time nature present.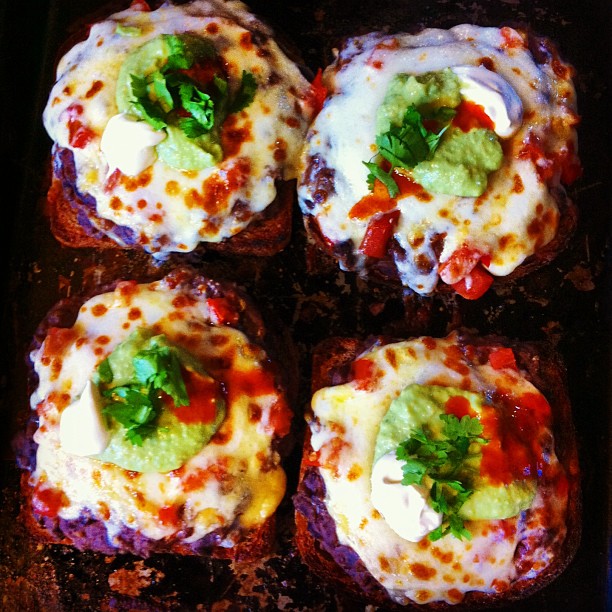 I wrote about some Cinco de Mayo recipes the other day. A recipe for molletes was included… While sounding pretty fancy, really this dish is toast topped with beans and melted cheese. I added a tomatillo guacamole, sour cream, cilantro, and hot sauce. This may be my new favorite food. Certainly it's my new favorite way to use leftover beans!