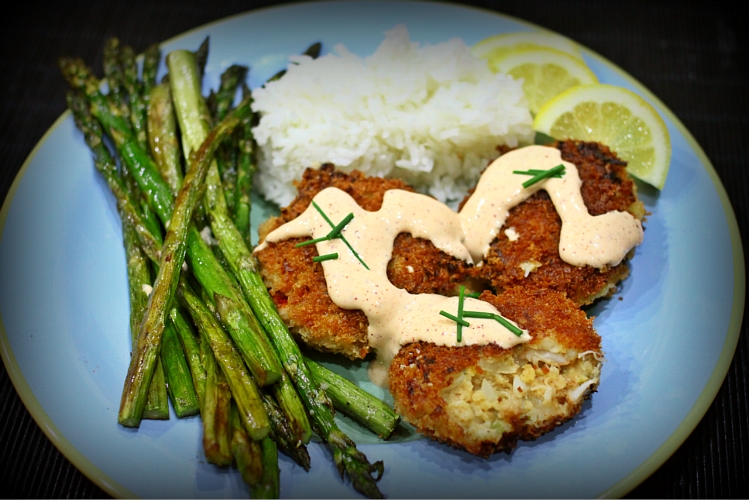 Sometime over the last two weeks, I dropped out of the blogosphere. Life happens. It moves. Time tucks itself into moments that don't feel like they're flying by while they're escaping you right under your grimy garden-dirt coated fingers, or rushing beneath quick moving feet that run up and down the staircase approximately three hundred ninety-six times per day. I could spend my time worrying about where it all goes – those minutes throughout each day… and I do, sometimes, until my head is entirely frenzied and my breath gets lost somewhere between my mouth, lungs, stomach  and brain. (Maybe in that order, too.) The unpredictability of time and life has been weighing on my mind, on my body, in my heart, exhaustingly since yesterday.
Regardless, the days move forward. Time keeps escaping in front of me, beneath me. So I assume the only movement is forward. I apologize for being slightly MIA recently. We had my in-laws visiting this past week, until this morning. There was laughter, ridiculousness, good food, doughnuts, too many adult cocktails most days, photographs and certainly not enough hours in the day.
I've been meaning to share this recipe with you for weeks. Guess what? It's just as good as it would've been had I posted it two weeks ago. : ) I haven't had crab cakes many times, but the majority of the times I have, I've been spared the over-done breadcrumb-heavy version. I like a crab cake to be predominantly crab… and these don't shy away from that. The sauce is wonderfully creamy, with a spicy kick… Since it's incorporated into the crab cake mixture, the layer of flavors in the final product is simply delicious.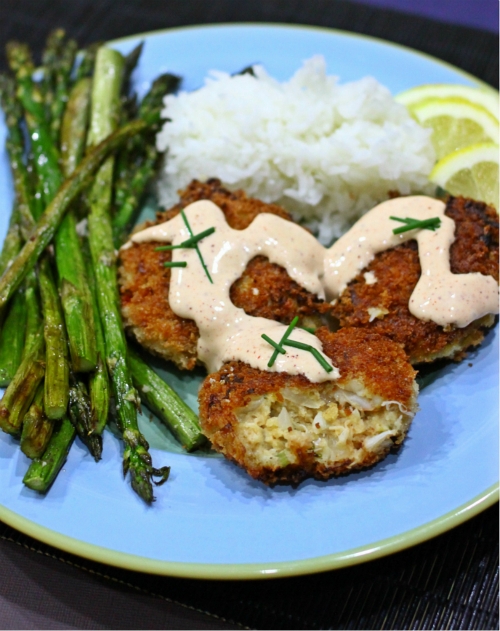 Crab Cakes with a Spicy Sauce
Makes about 8 crab cakes, feeds 3-4 people.
Ingredients:
For the crab cake sauce:
¾ cup Vegenaise or mayonnaise
¼ cup sour cream (light is okay)
3 tbsp. fresh lemon juice (approx. 1 medium lemon)
¾ tsp. fish sauce
1-3 tsp. Sriracha
¾ tsp. ancho chili powder
¼ tsp. freshly ground black pepper
2 tsp. stoneground mustard
For the crab cakes:
3 tbsp. unsalted butter
2 stalks celery, minced
½ a small, sweet onion, diced small
1 clove garlic, minced
½ tsp. sea salt
¼ tsp. ground black pepper
1 pound fresh lump crabmeat, picked through for shells
¼ cup crab cake sauce
¼ cup Vegenaise or mayonnaise
1 tsp. worcestershire sauce
1 egg, lightly beaten
juice from half a lemon (1½ – 2 tsp.)
¼ cup freshly chopped chives
1½  cups panko style breadcrumbs
½ tsp. sea salt
½ tsp. ground black pepper
2 eggs
2 tbsp. water
canola, sunflower, grapeseed, or vegetable oil
Directions:
Prepare the crab cake sauce: in a medium sized bowl, whisk together all the ingredients for the sauce until well combined. Cover and refrigerate until needed.
Prepare the crab cakes: melt the butter in a medium pan, over medium heat. Add the celery, onion, and garlic. Season with the ½ teaspoon salt and ¼ tsp. pepper. Saute for about 5 minutes, until the vegetables are tender. Remove the pan from the heat and allow the mixture to cool for 5 minutes.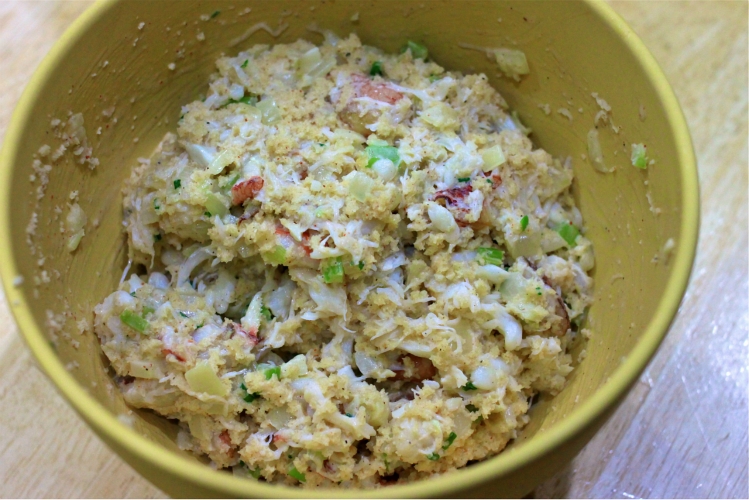 In a medium sized mixing bowl, combine the ¼ cup of the crab cake sauce, ¼ cup Vegenaise or mayonnaise, worcestershire, one egg, lemon juice, and chives. Whisk to combine everything well. Add the cooled cooked vegetables into the mixture. Gently add the crabmeat, folding it in thoroughly, trying not to break it up too much. Gently fold in ¾ cup of the breadcrumbs, also taking care not to break up the crab. 
Place the mixture into the freezer for 30-45 minutes.
Once the 30-45 minutes have passed, combine the remaining panko breadcrumbs, half teaspoon salt, and half teaspoon pepper in a shallow pan. Mix to evenly combine. In another shallow pan, whisk together the two eggs and two tablespoons water. Heat enough oil in a large (preferably cast iron) saucepan to about ¼-inch deep, over medium-high heat, to about 360° F.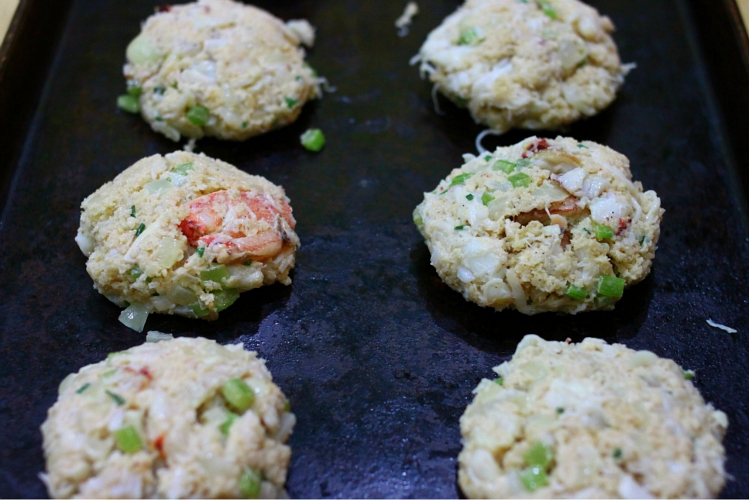 Scoop the crab mixture into portions of about ⅓-cup each. Form each portion into patties that are about 1-inch thick. Dip the crab cakes into the egg wash, letting the excess drip off before dredging the patty in the breadcrumbs, covering the whole thing evenly. Gently place the breadcrumb-coated crab cake into the heated oil. Cook for 4 minutes, or until golden brown, then flip the crab cake and cook an additional 4 minutes, until golden brown. Remove the crab cakes from the oil, allowing them to drain on a paper towel lined dish for a minute or two.
Serve the crab cakes, hot, topped with the remaining crab cake sauce.