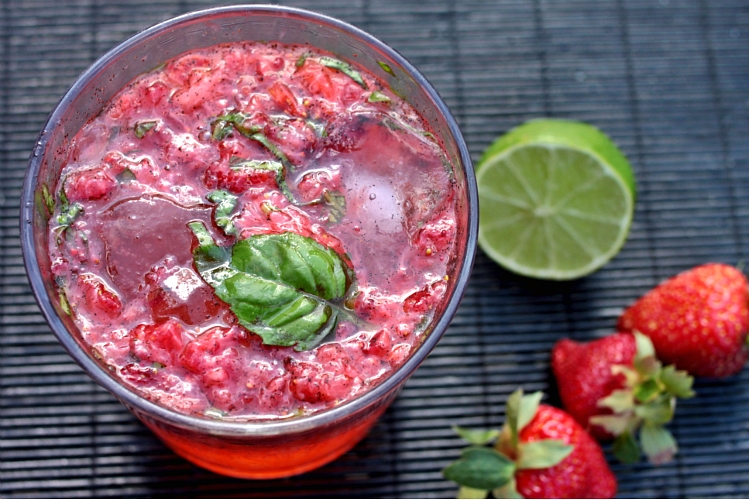 Can a person have a "drinking career?" I was about to start this off with, When I think about my drinking career… Then I realized drinking isn't exactly a job nor how I'd ever hope to describe the majority of my day to day life. At the ripe old age of 27, I think about my adult beverage of choice decisions through the years:
Freshmen year of college, I lived on the honors all girl floor of our dormitory. My roommate and I housed really shitty beer and wine coolers in our fridge on occasion. When I moved off campus the following fall, I was 19. I would've liked to consider myself a beer snob, but really I was missing the good microbrews notorious to the West Coast and instead indulging in still-cheap-Canadian beer. The summer I turned 20, there were many poor college student margaritas and inexpensive beer, sweet wines, cheap Carlo Rossi sangria by the jug-full drank with bendy straws… 21 brought weird concoctions that included things like Hypnotic, nasty Malibu rum, too much cheap vodka, or a hell of a lot of Kahlua. I probably shouldn't tell you I invented what I called "liquor soup" amongst my roommates, which certainly came served in a bowl without utensils. That same summer I turned 21, I had my first mojito. It was probably the downfall of my birthday bar hopping shenanigans. I vowed never to drink another mojito again… and I didn't, for a number of years. The thought of mashed up mint leaves in my drinks made me cringe.

In the last half decade or so, I've found an appreciation for good microbrews (I love a good beer, especially after a long day or hot afternoon). I've also found an appreciation for good quality bourbon, tequila, vodka, and gin. Not together in a soup, but certainly on their own or in a good drink. When I saw this drink from Joy Wilson at Joy the Baker the other night, featuring smashed strawberries, basil, and lime, I immediately thought of the gin and tonics I found myself loving a few years ago. I decided gin would be an excellent accompaniment to this drink, along with fresh vanilla bean, which would add the tiny polka dots I so love about freshly scraped vanilla bean. The drink itself isn't overly sweet, as the only sweetness is coming from the smashed strawberries. Reminiscent of a mojito, the smashed basil works nicely with the strawberries and gin. This recipe is easy enough to duplicate, or if you don't feel like sharing, it makes enough for one.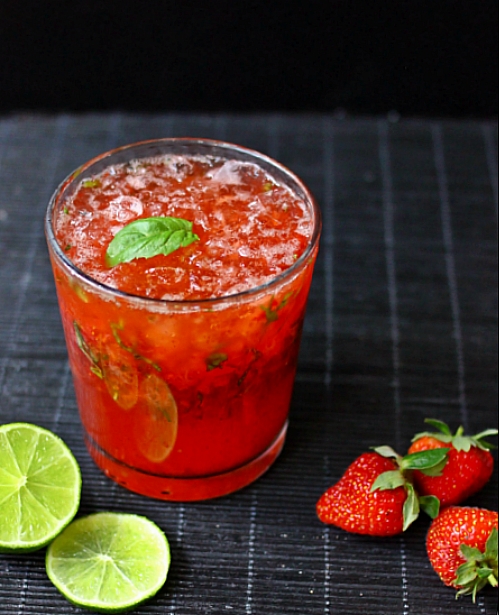 Strawberry Basil Gin Cocktail
Makes one drink.
Strawberry Basil Gin Cocktail with Vanilla Bean
Ingredients:

6-8 ripe strawberries
2 tbsp. fresh basil, chopped
½ a vanilla bean, scraped
2 oz. good quality gin
4 oz. tonic water
1 ripe lime, juiced
crushed ice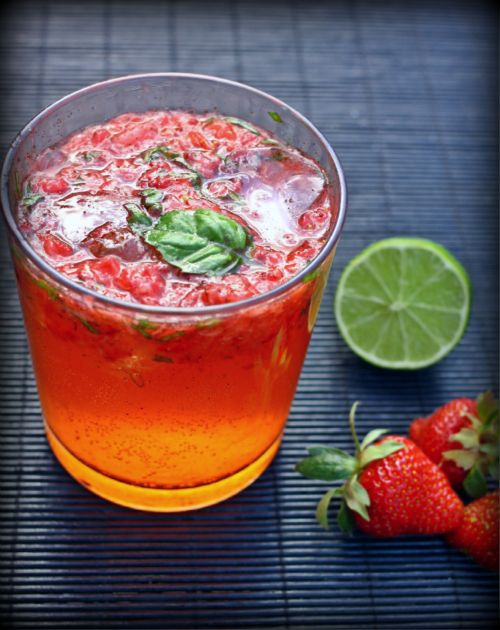 Directions:
In a small bowl, combine the strawberries, basil, scraped vanilla bean, half of the lime juice, and mash together with a fork  until well combined.
Combine the mashed strawberry mixture, gin, tonic, remaining lime juice, and a good bit of crushed ice in a cocktail shaker. Shake until thoroughly mixed, then pour into a drinking glass. Top off with more crushed ice if needed, then drink immediately.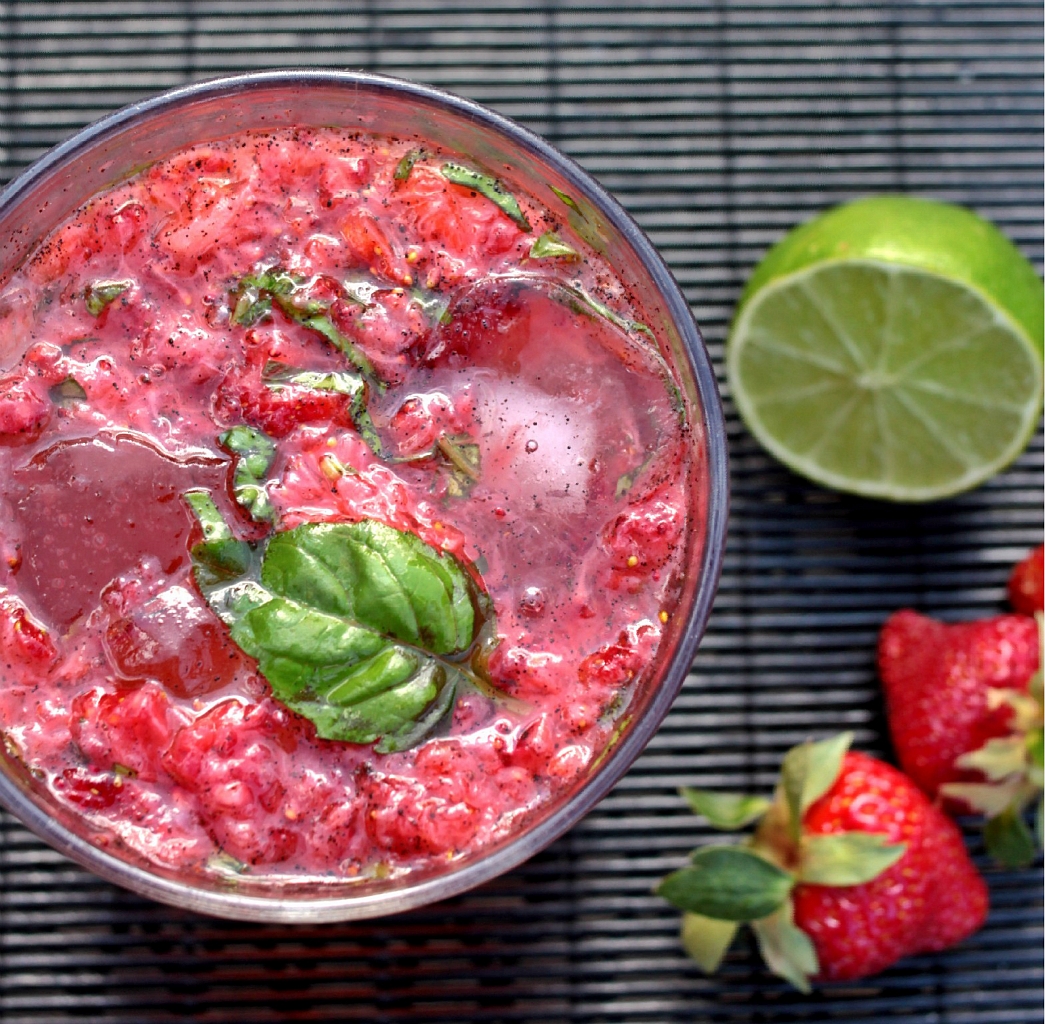 Please follow and like us: