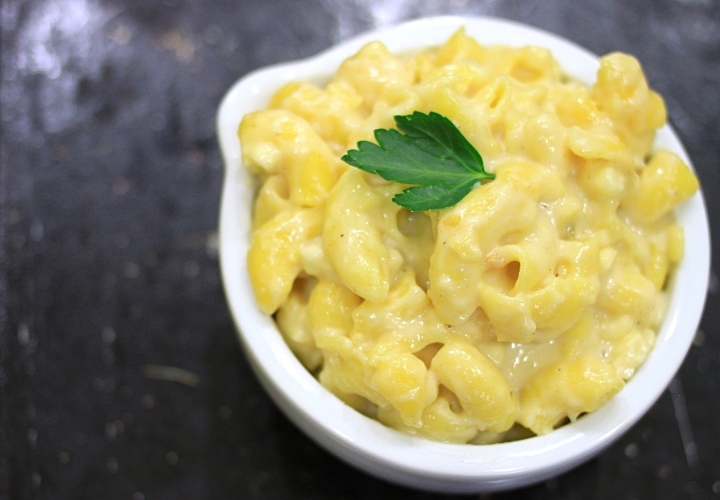 The last week has been a whirlwind. While I've got more than a few recipes ready to show up on this little blog, the last handful of days have been long and come 10:30 at night, the last thing I want to do is sit at my computer trying to write cohesive sentences. School finished last Friday for Silas. My husband finishes up tomorrow. I turned 28 on Monday. Silas turned 8 today. Tomorrow we're hosting his first friend-sleepover. Somewhere in there, we've been dealing with at home hospice-type care for my sweet Nikki dog, who's dealing with a degenerative disease we cannot do much of anything about, except wait. Or lay on the kitchen floor with her, gently petting her head until she relaxes enough to sleep, followed by getting up every 2-3 hours in the night, or throughout the day, to help her outside to use the bathroom, because her back legs are paralyzed and she can't walk without physical assistance. Aside from her legs, she's in good spirits most of the time and her mind is entirely coherent.
While the birthdays have been good breaks from the stress of things, lending good food, cocktails, a multitude of doughnuts, and a new iPhone, the days are still long. Thankfully, the place I go to for peace of mind is the kitchen. Or the garden. Or the ocean, but that's not located in this Oregon valley. Let's return to the kitchen… The idea for this macaroni and cheese hit me as I lay in bed one night. I have a habit of reading food blogs late at night, which ultimately does two things: leaves me feeling incredibly hungry at one in the morning and also inspires the following day's meals.
I often prefer a crisp topped homemade mac and cheese, but decided to leave this dish creamy. Since I used brown rice flour in the roux for my cheese sauce and quinoa pasta, this mac and cheese is also gluten free. I was a little skeptical of sweet corn in any sort of pasta. However, the fresh sweetness that the corn lends balances beautifully with the green chiles, as well as the creamy havarti and monterey jack cheeses used in this sauce. We had this as a side dish one night, with vegetarian meatloaf and green beans. The next night, as the main course. You can serve it however you'd like! :)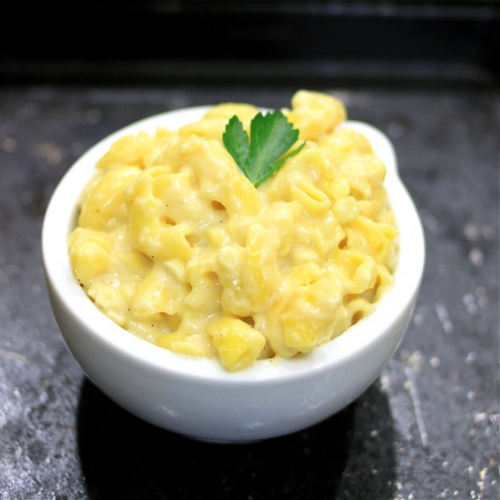 Green Chile and Sweet Corn Mac and Cheese
Serves 6-8.
Ingredients:
6 tbsp. unsalted butter
¾ cup oat or brown rice flour
1 tsp. sea salt
½ tsp. granulated garlic
¼ tsp. fresh ground black pepper
¼ tsp. dried mustard powder
2 cups whole milk
1 ¼ cups heavy cream
1 ½ cups sweet corn kernels (about 2 medium-large ears of corn)
1- 4 oz. can mild green chiles
1 pound quinoa elbow pasta
½ cup grated havarti cheese
2 cups grated monterey jack cheese
Directions:
Bring a large pot of water to a rolling boil. Add a generous amount of salt and a drizzling of oil. Add the quinoa pasta, then cook according to the package directions. Once the pasta is cooked just beyond al dente, drain it, reserving about one cup of pasta cooking liquid.
While the water is coming to a boil for the pasta, melt the butter in a medium-large pot, over medium heat. Whisk in the flour until smooth, then cook for an additional 10 minutes, to allow the "flour taste" to cook off.
Stir in the salt, garlic, pepper, and mustard powder until completely combined. Whisk in the milk and heavy cream, all at once. Occasionally whisk the mixture, making sure the sauce remains smooth, until it thickens up (15-20 minutes). Stir in the sweet corn and green chiles. Taste the sauce, then add more salt and pepper to your liking. Stir in the macaroni, until well coated. If the cheese sauce is too thick, add a tablespoon or two of the reserved pasta water, stirring until smooth.
Allow the macaroni and cheese to cook over medium-low heat for 5-10 minutes, then serve immediately while still hot.