Here's a small glimpse into the last week: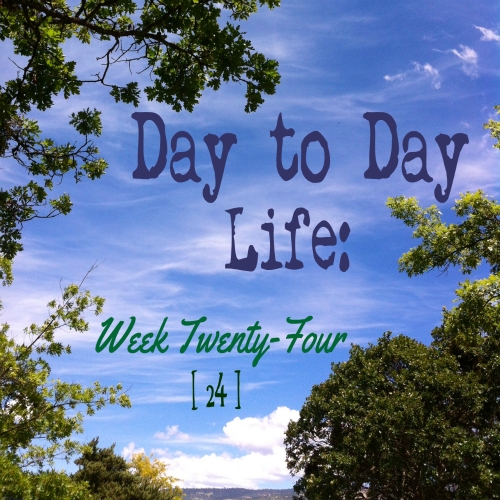 Lots of blue skies!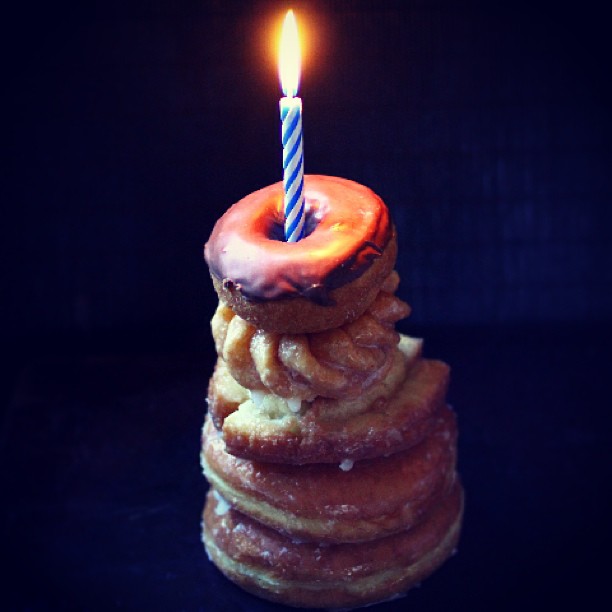 I turned 28 on Monday and requested doughnuts. Woo hoo!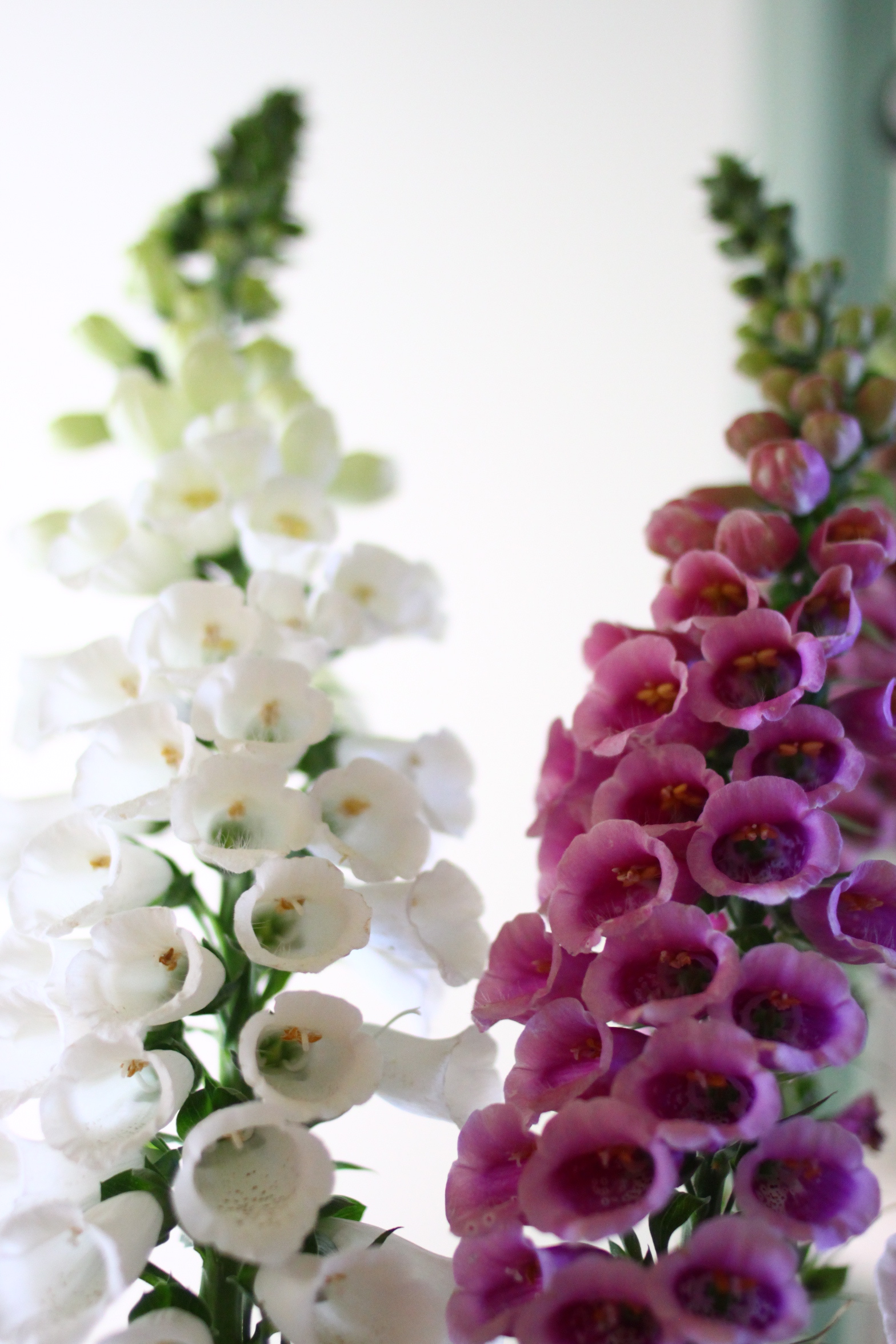 Birthday foxgloves hand-picked by my husband.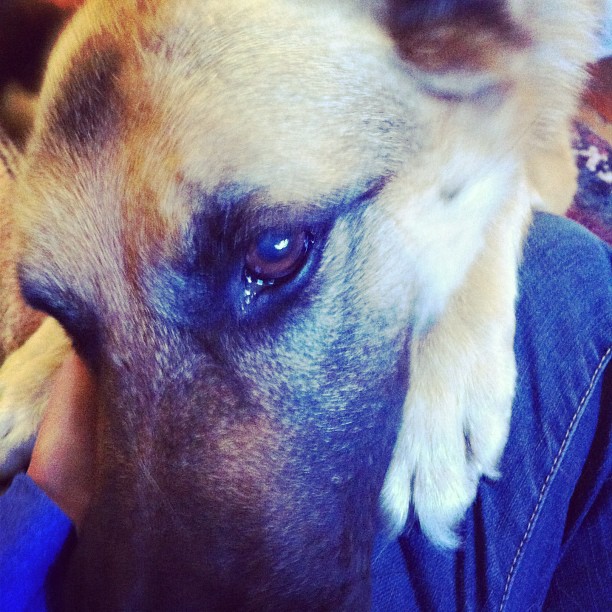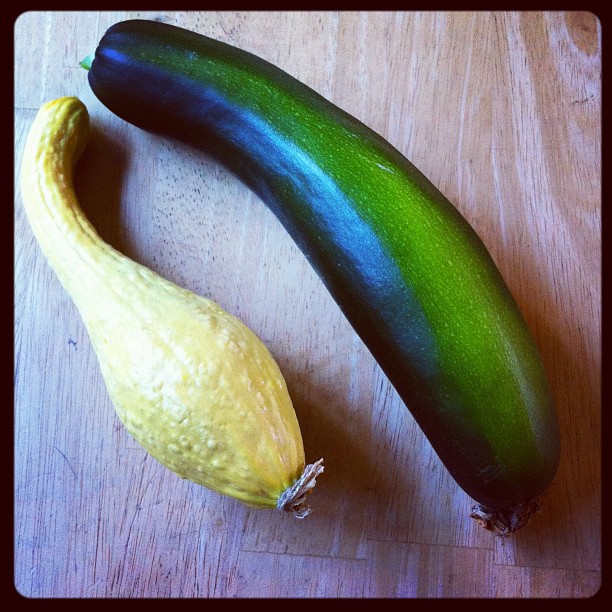 Two pounds of  zucchini out of the garden! More coming daily!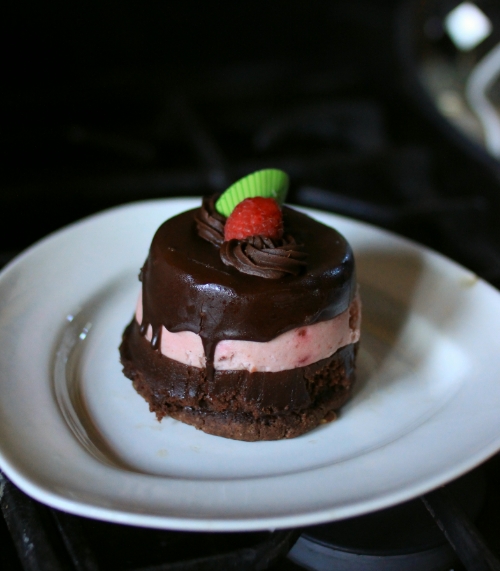 Craig's mom brought over a few gorgeous locally made treats. This raspberry mousse cake was phenomenal. I shared with Craig, after we'd gone out for drinks and dinner – I left my camera and phone at home for the date, so no pictures of the delicious sushi and cocktails.. Oops.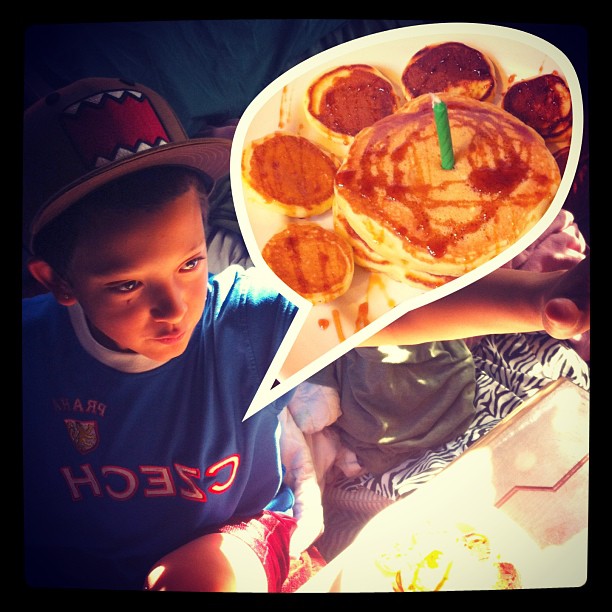 Silas also had a birthday this week. The newly turned 8 year old requested his usual breakfast choice : buttermilk pancakes.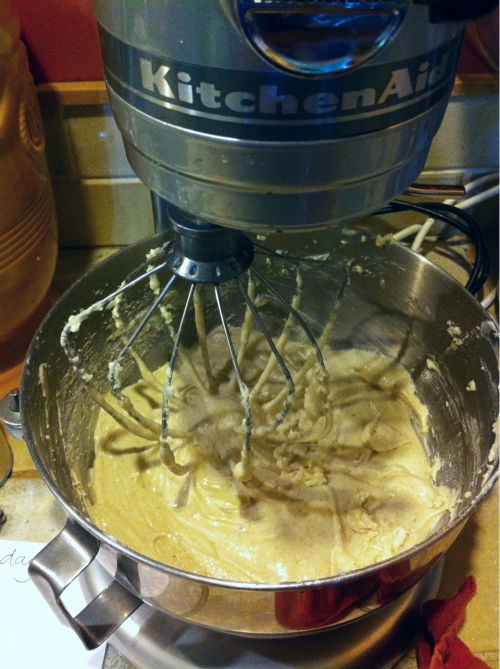 A super vanilla, vanilla bean, cake batter…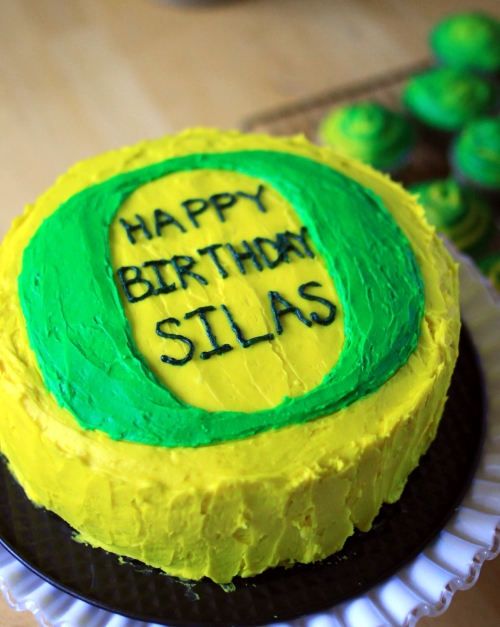 To turn into the birthday boy's requested Oregon Ducks cake. This cake made me swear a LOT. Good thing no one was home. I will not be posting the recipe, I think. The cake was tasty. The frosting, also satisfyingly good. The filling – a salted caramel meringue buttercream – was a total horror of a recipe to try.  I ended up throwing away more batches than I care to admit, then in the end, doctored it up into something that would suffice as a cake filling. Luckily it all tasted good…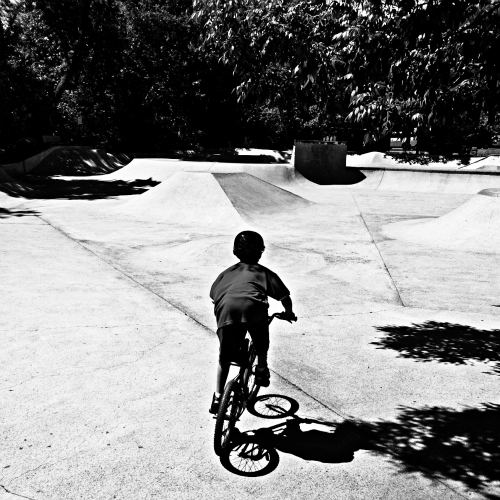 A birthday skatepark visit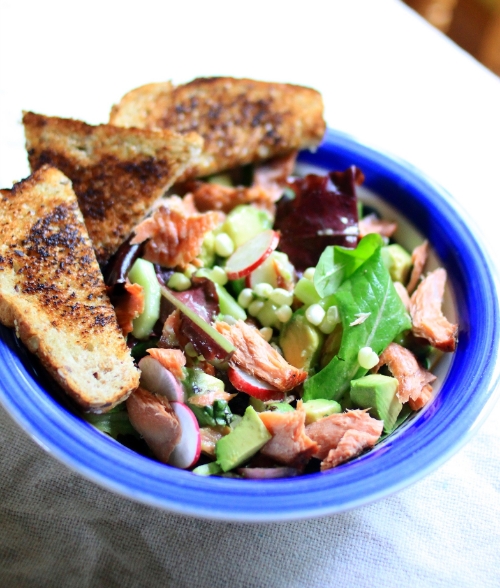 A salad to fill my insides with something other than doughnuts and cake.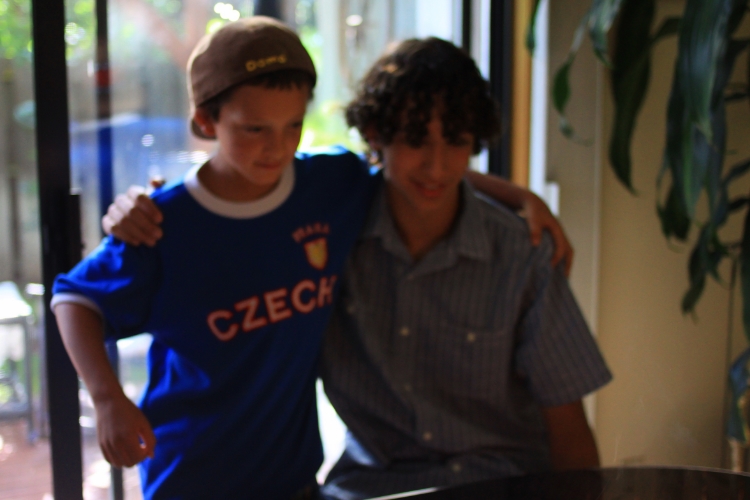 Blurry, but a rare moment between these brothers.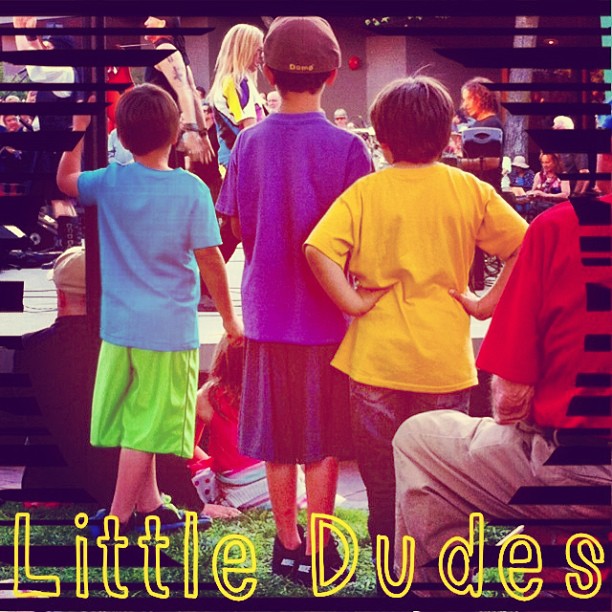 We hosted a sleepover with these two friends of Silas's. While we had initially invited a handful of 7 and 8 year old boys, I was relieved at this little turnout. Little boys are CRAZY. Little girls are too, let's be real. We finally had to demand bedtime when there was still giggling, monster trucks banging against the door and Nerf gun shooting at 1:30 in the morning going on.
Craig and Silas are usually the pancake kings around here – I've never seen anyone eat so many 'cakes at once. Those same boys who were up at 1:30? They got back up before 8 then wolfed down pancake after pancake. And fruit. And potatoes. So many laughs, though.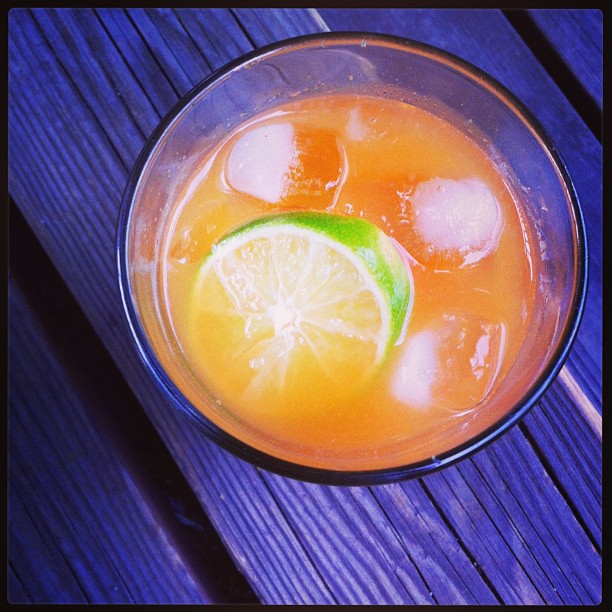 I wish I had a couple of these mango orange margaritas to prepare for the above mentioned sleepover… But this came later in the week.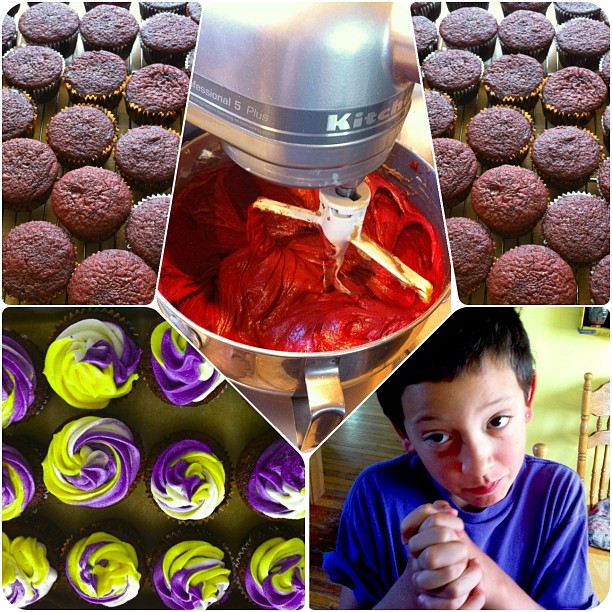 Silas's mom put together a family birthday party yesterday. I offered to bring the cake, or cupcakes. Silas asked for red velvet. When I asked what his favorite colors are these days, he replied, "White. Purple. And highlighter." Highlighter?! I haven't figured out how to non-toxic-ly make highlighter colored cream cheese buttercream, but got as close as I could.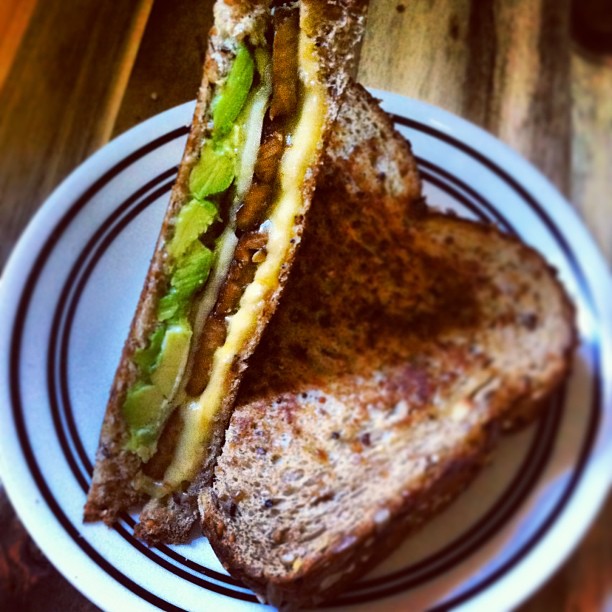 A happy little grilled cheese-avocado-tempeh bacon sammich.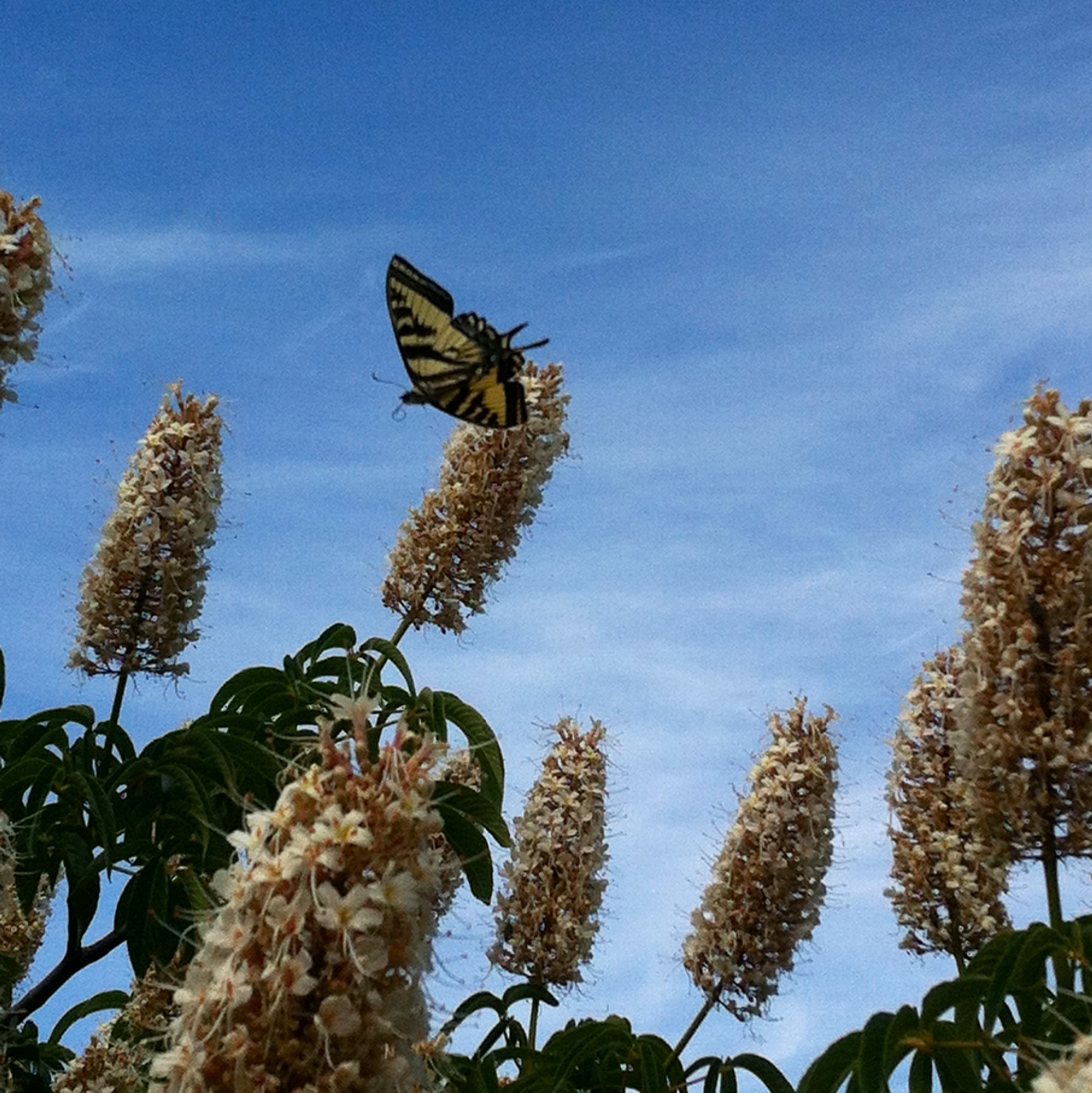 A sweet little Sunday swallowtail visitor.