The last week looked a bit like this: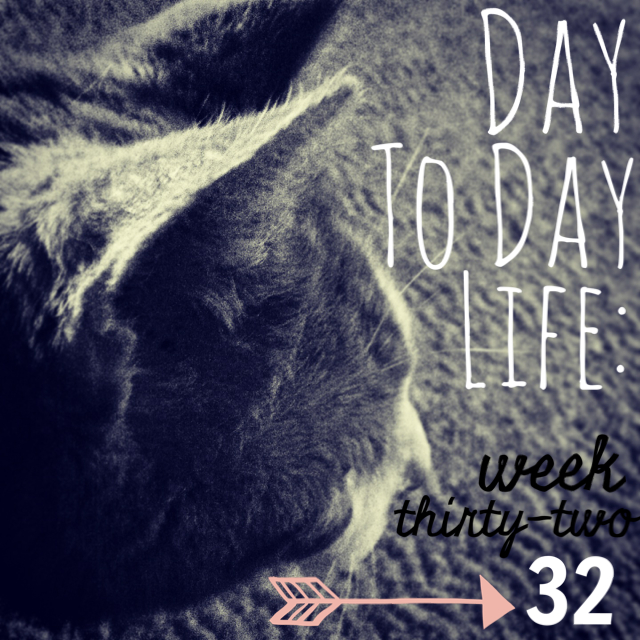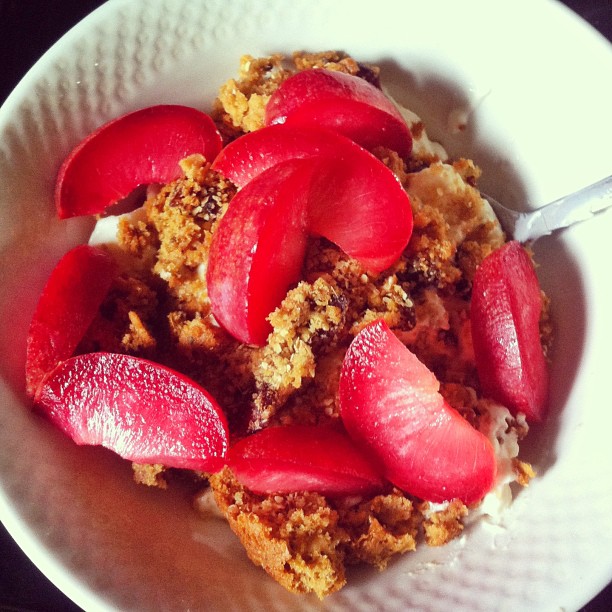 Lunch one day.  Honey and strawberry Greek yogurt, Pamela's gluten-free oat cranberry almond bar, and a nicely ripe plum.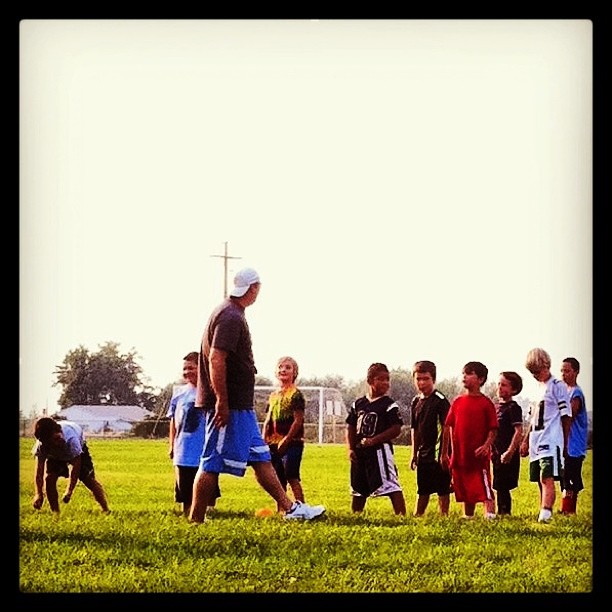 A certain 8-year-old somebody has started football again…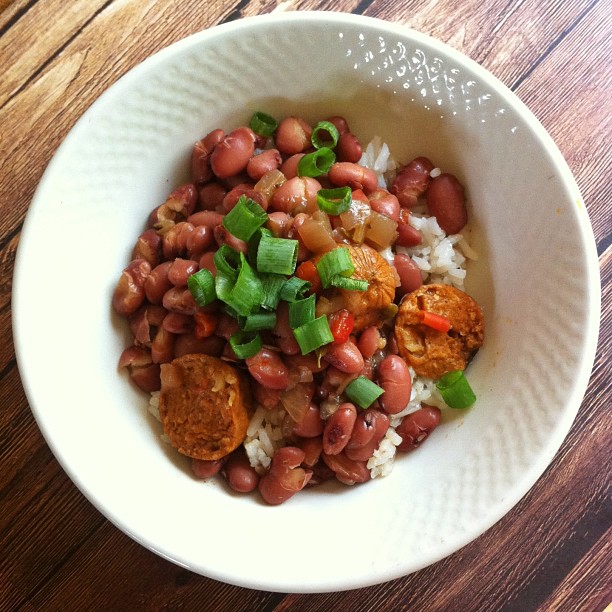 Red beans and rice with Tofurky andouille sausage.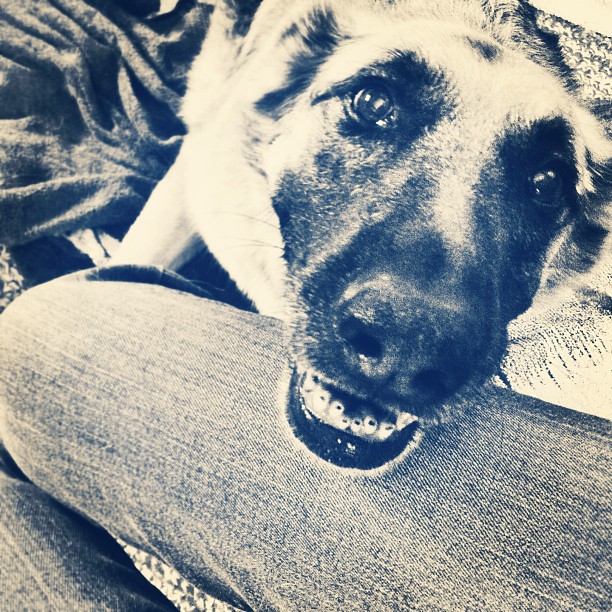 My little (big) attachment.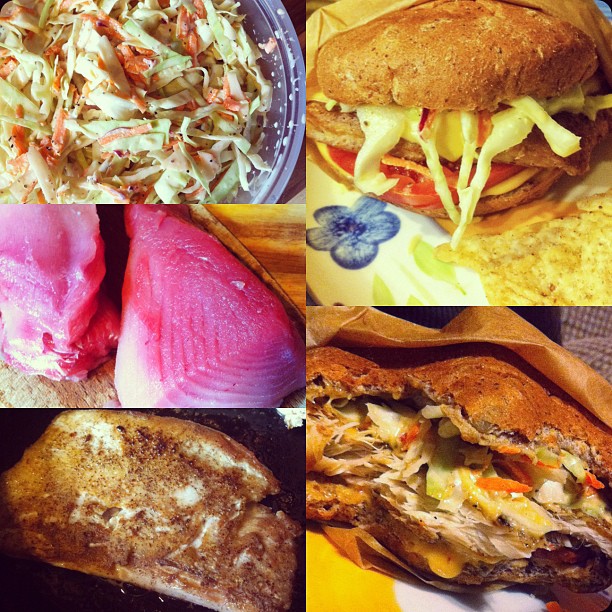 Fresh Oregon albacore "burger" with honey cumin lime slaw. This was so damn delicious.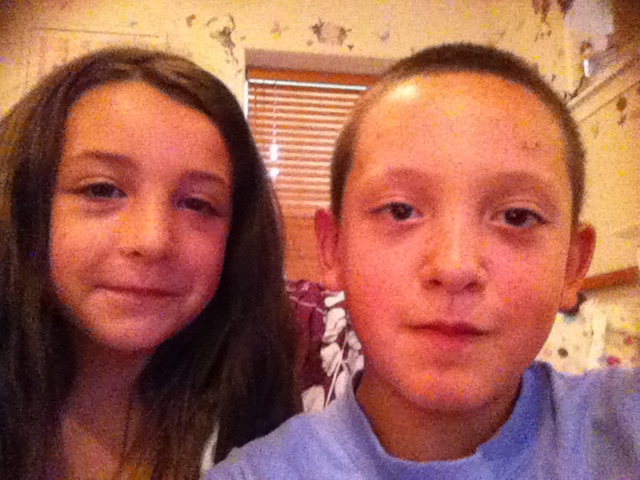 Silas had a couple days of hanging out with this hilarious classmate, Sydney. Third graders already? Holy crap.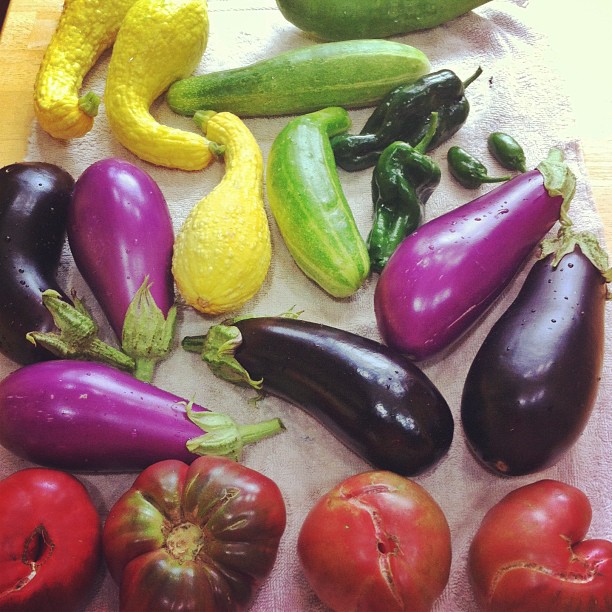 Rainbow garden goodies.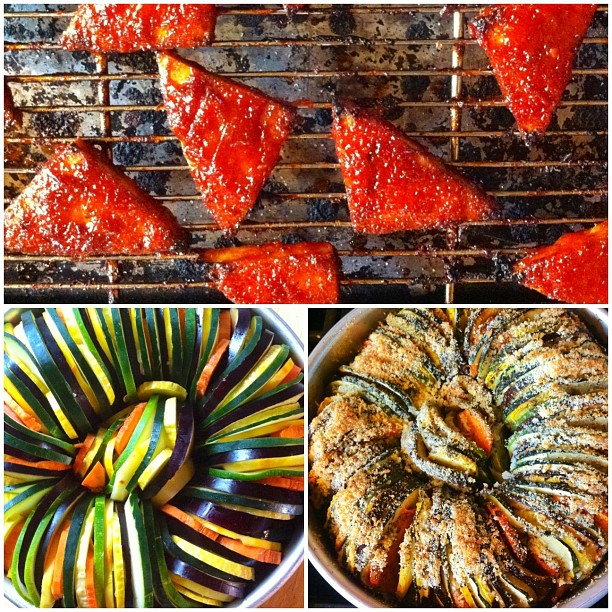 Geometric dinner. Barbeque tofu and veggies layered with parmesan cheese and herbs.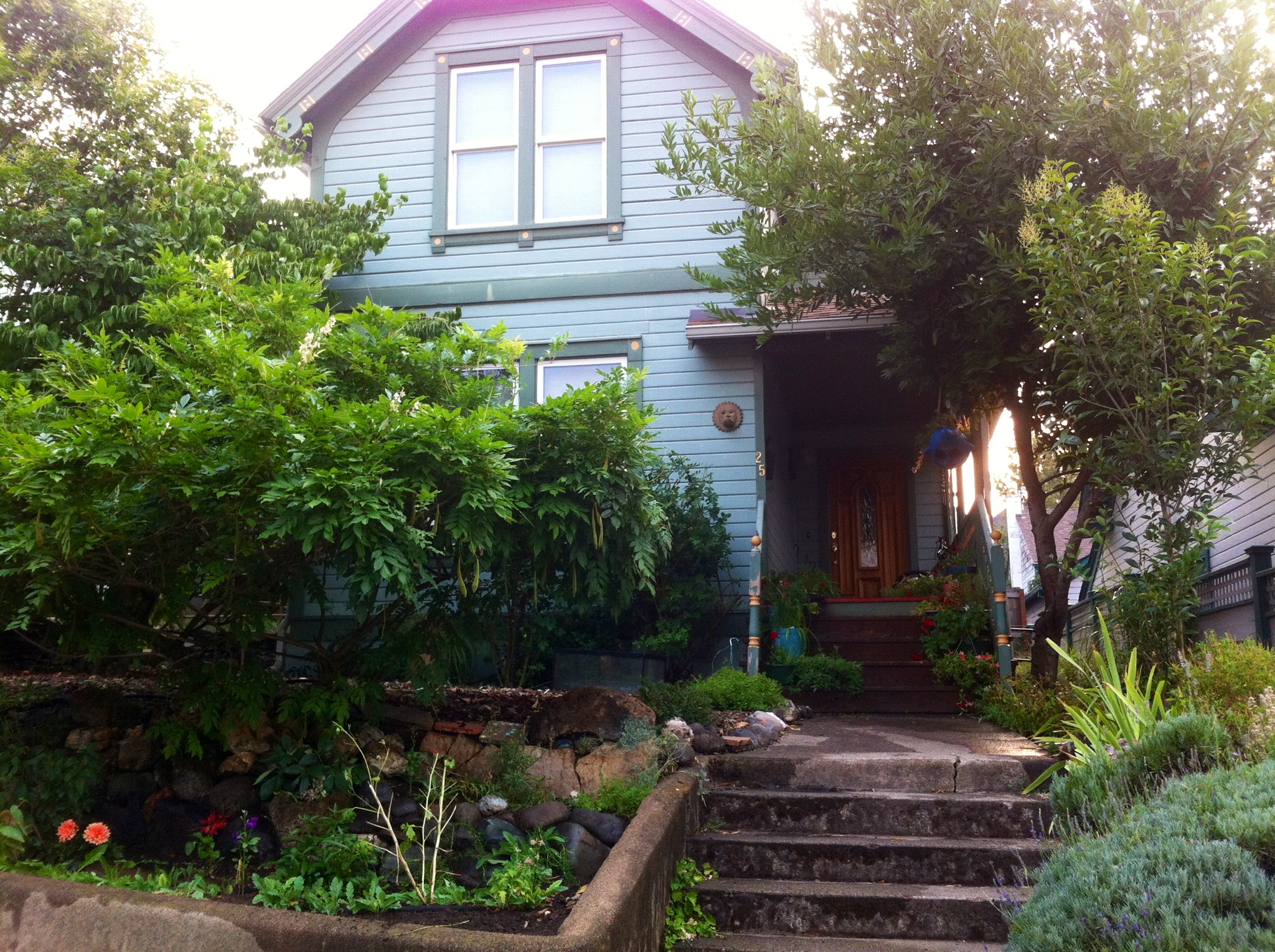 Our house got a needed close-to-the-end-of-summer yard manicure.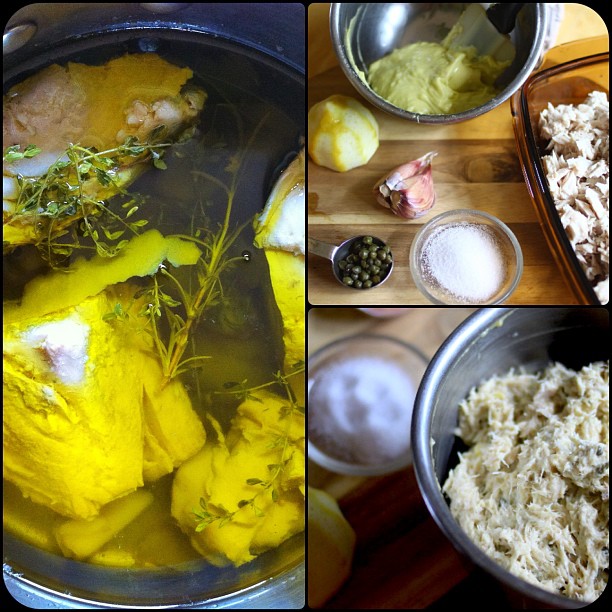 The albacore was so good I went and got more a couple days later… Then poached it in olive oil, made homemade mayonnaise with the poaching oil, then made a deliriously tasty tuna salad…
So that we could eat these sandwiches with homegrown tomatoes, smashed avocado, and broccoli sprouts. I vow not to use canned tuna ever again when I can get my hands on the fresh stuff…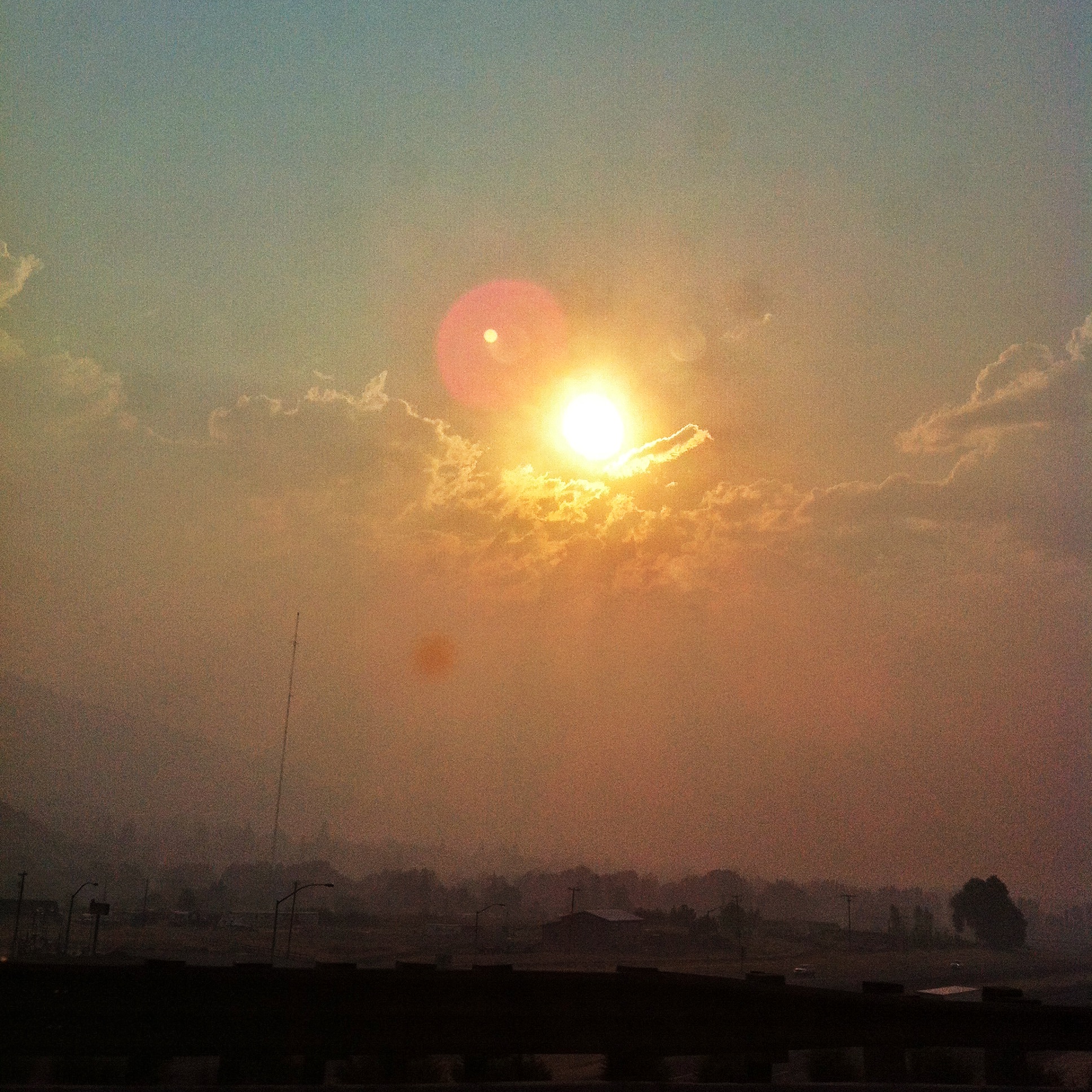 We still had a few days of ridiculously smoky skies.
Craig, Silas, Nana and I had a date this week. Pizza and bowling. I most certainly used the bumpers and still scored terribly. Nana and Silas put on matching outfits, supporting my husband's band, and one another in a team bowling effort.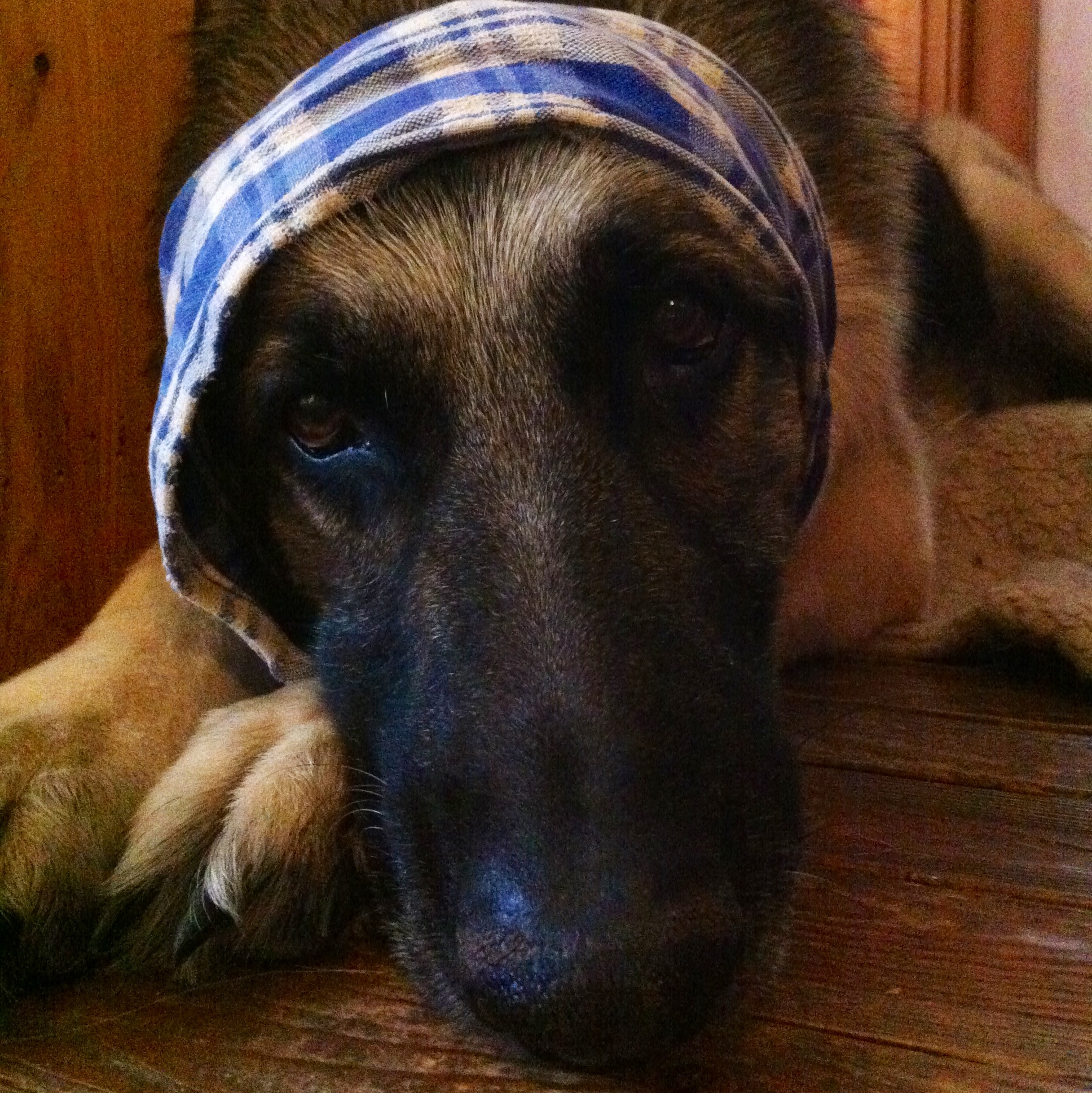 I am not sure why our 120 pound male german shepherd willingly wears clothing and accessories… but he so sweetly puts up with it.  Maybe it's because he likes when I tell him he's such a pretty boy. Hehe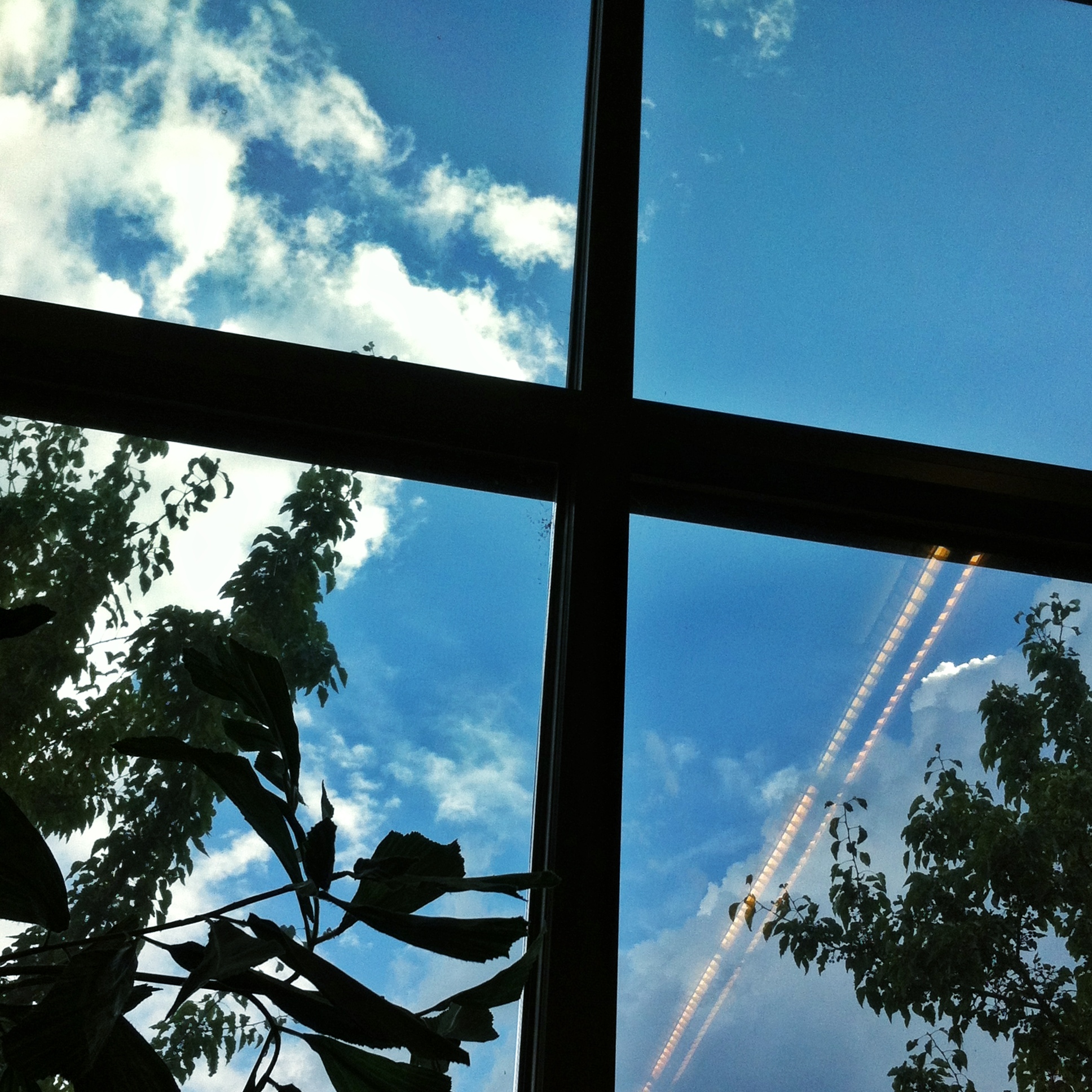 Smoky skies to blue skies.
Guess who man-power-mowed our backyard? The same girl who got tired of waiting for short grass that doesn't hide doggy landmines… Yours truly. And it was a nice arm workout, too.