Let's take a peek at the last week! It looked something like this: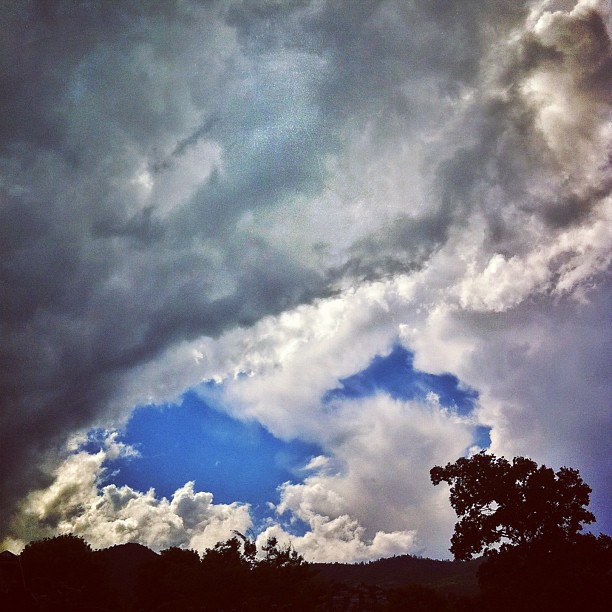 Threatening skies are always some of the most beautiful. We had sun, rain, thunder, lightning, warmth, cold this week. Fall's coming…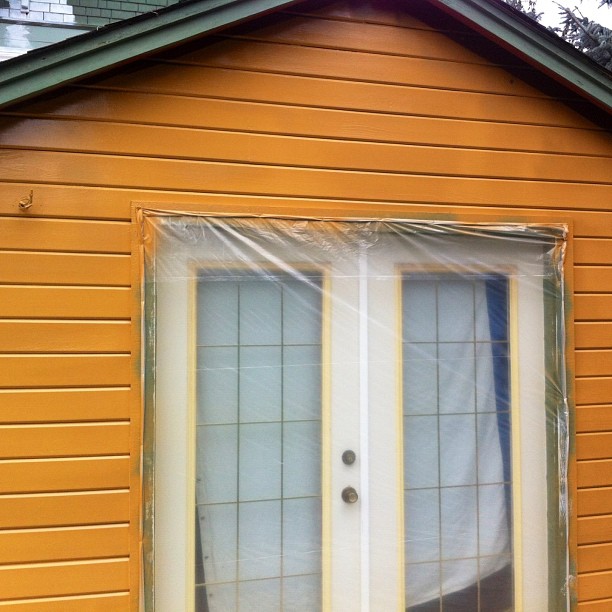 We are in the process of painting our house. Seeing as this is an old Victorian house smack in the middle of downtown, we figured we'd hear from the Historical Society of Ashland on our non-traditional color choices… So far, so good. (I love the dark yellow and accompanying mahogany red, blue, green, and tan we also got). Hopefully the house is done this coming week.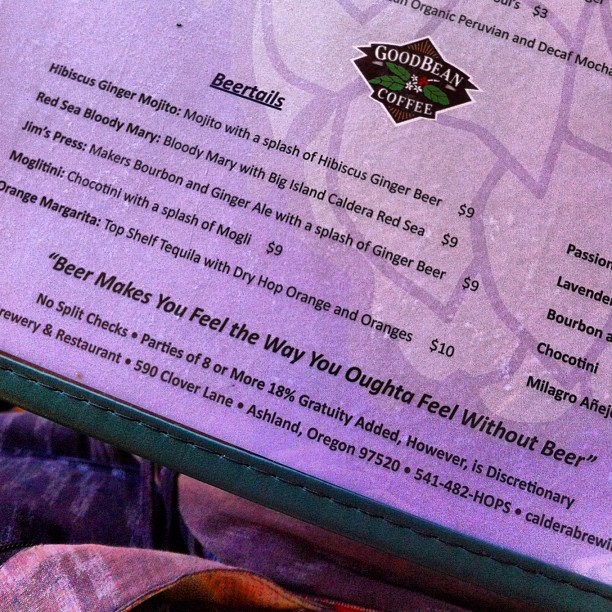 Beers and pizza one night. You know, because beer makes you feel the way you oughta feel without beer? The pizza was good, too! Half with potatoes, bacon, and egg, half with blue cheese, caramelized onions, arugula, balsamic reduction.
This handsome young man turned 15 this week and officially measures in at nearly 6'4″ tall. HOLY CRAP. His mama graciously hosted dinner and cake.
Garden treats make me forget that summer's disappearing.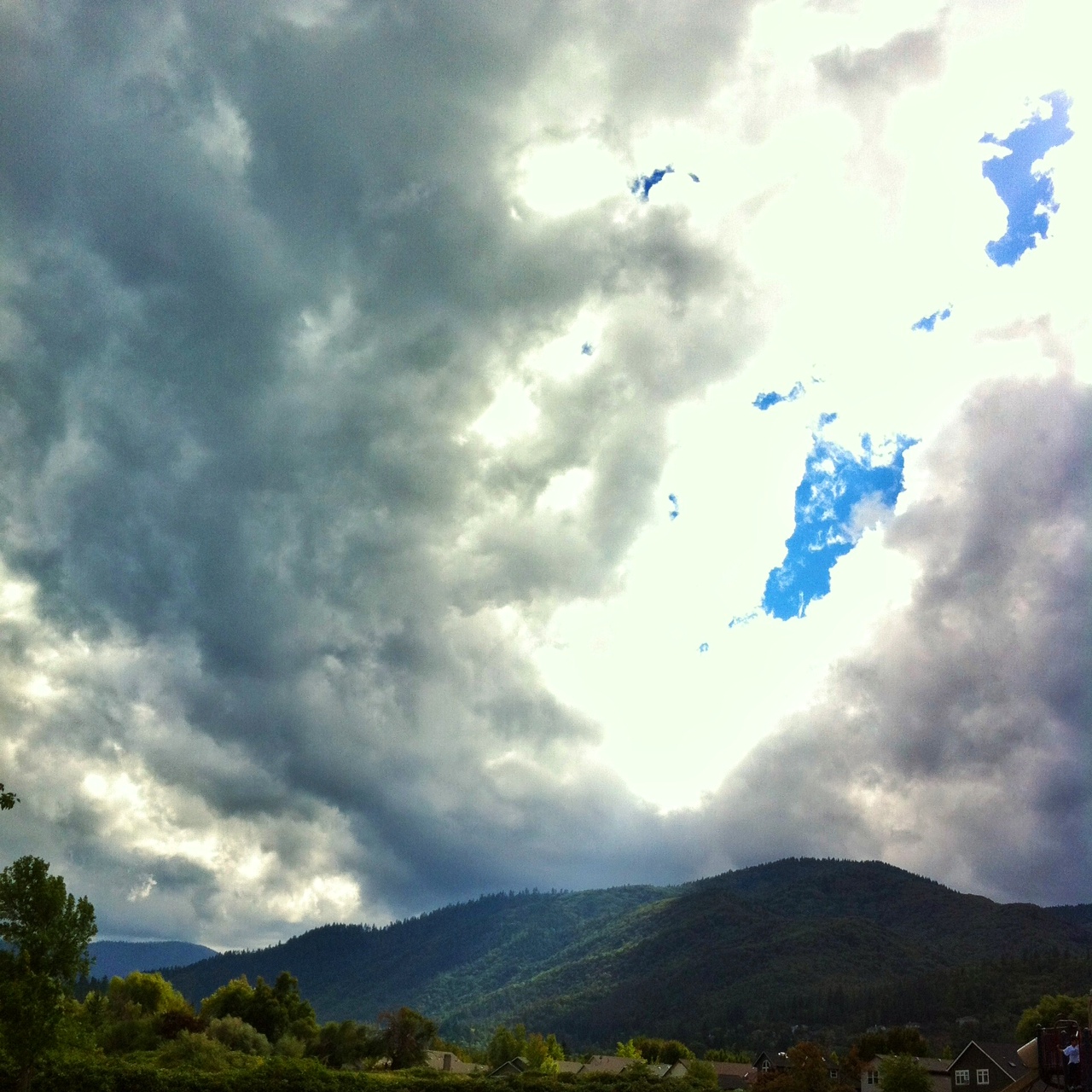 Ashland is so good, so often.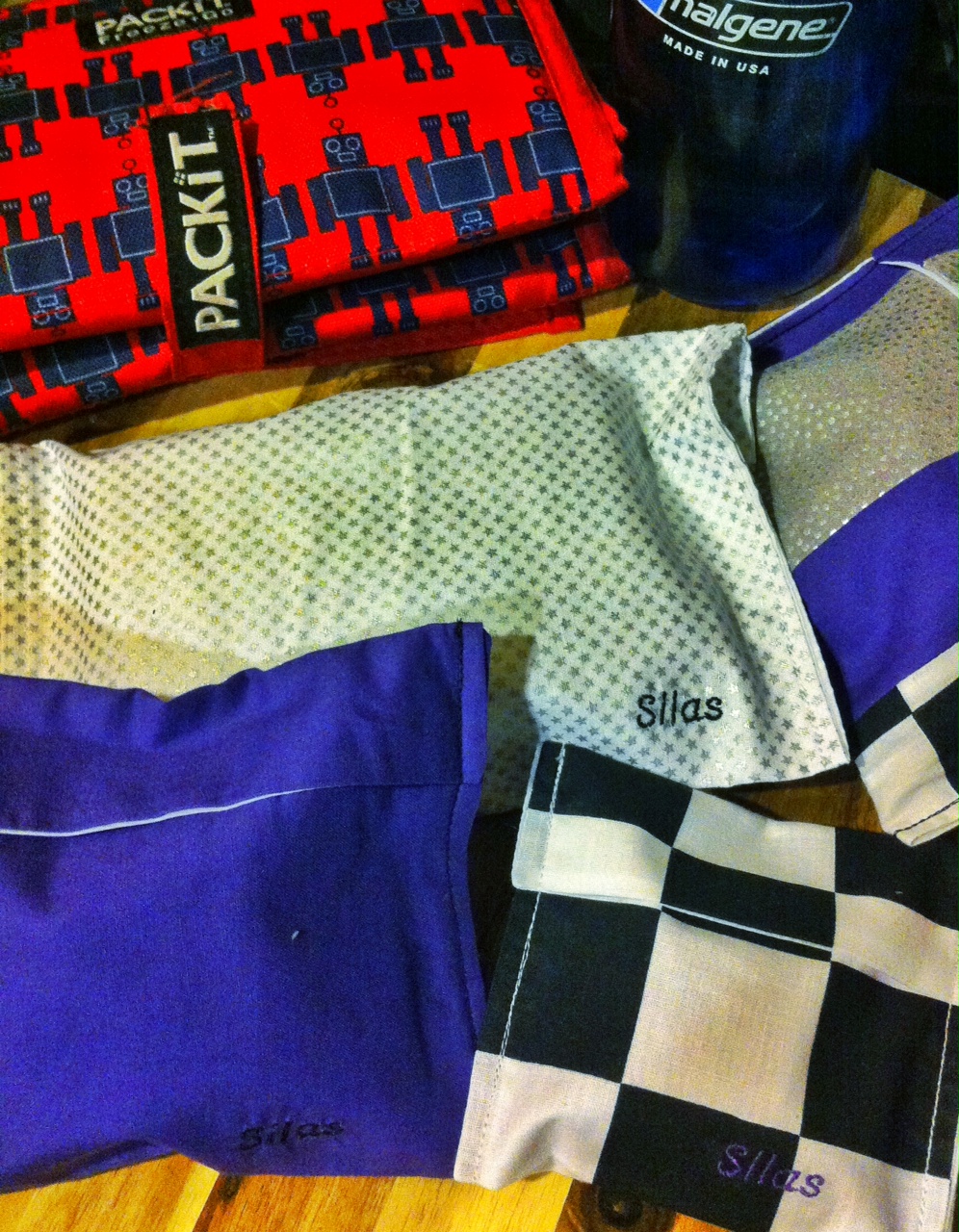 School started back… My friend of 20+ years sewed a bunch of reusable snack and lunch bags I can use in home-packed lunches. Color palette of Silas's choosing. (Thank you Kara!)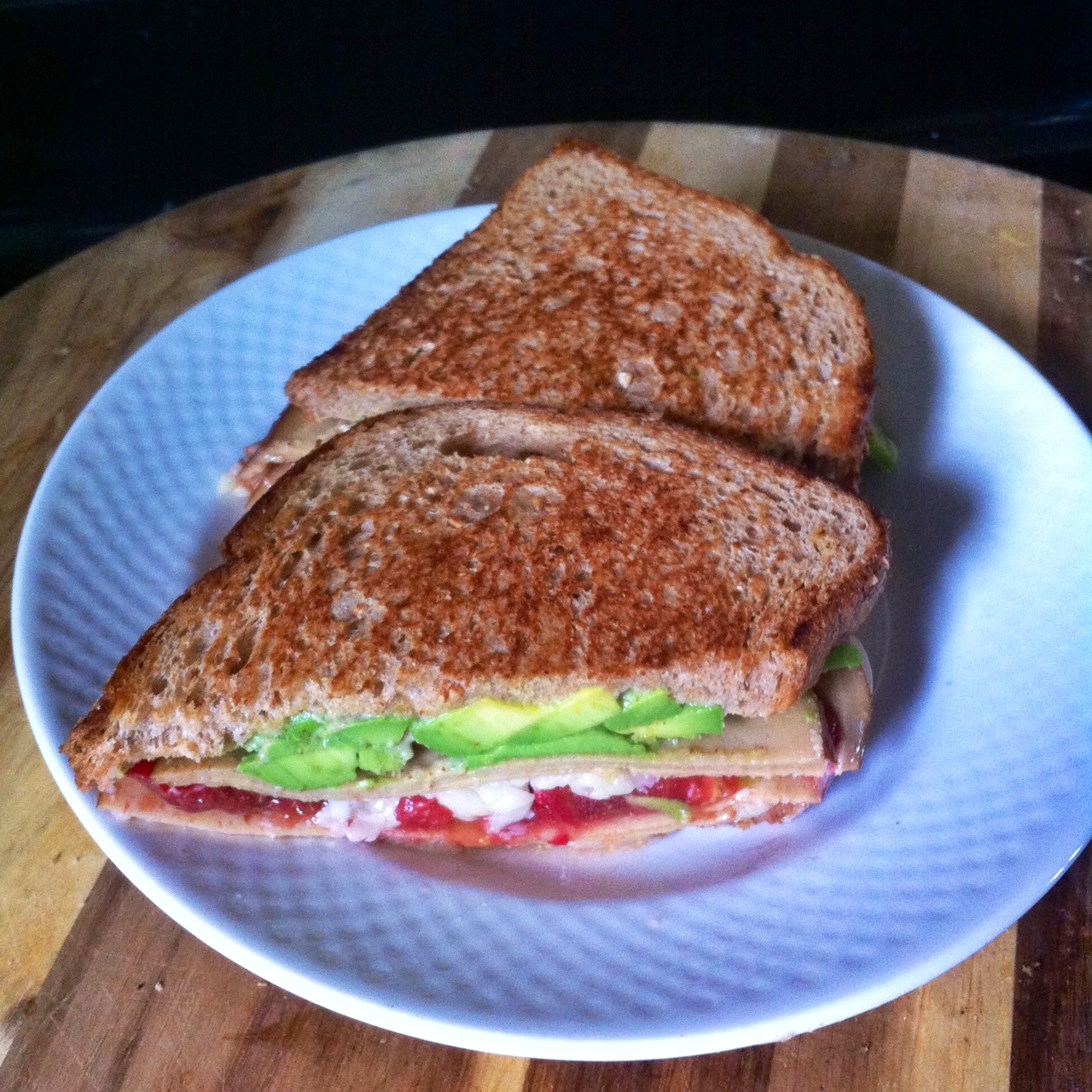 A man-lunch. Featuring Tofurky, garden tomatoes, avocado, fontina cheese, and grilled bread. Easy and tasty.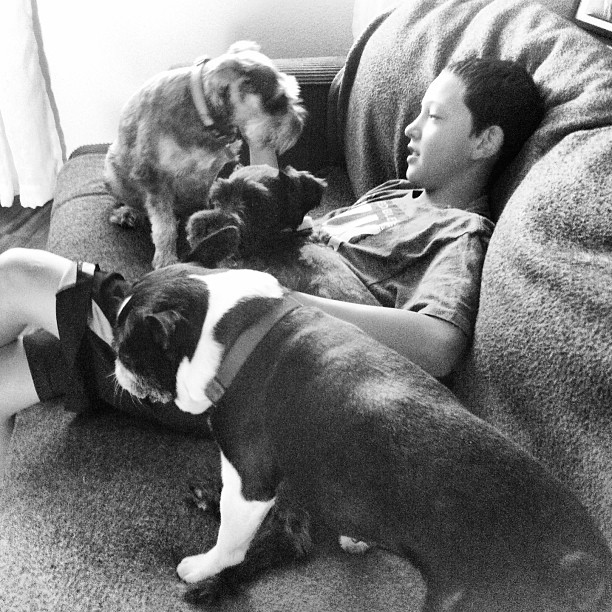 We visited someone this week who had 3 schnauzers and a boston terrier running through the house. If you enjoy dogs at all (as this little boy and myself do) this was ridiculous puppy heaven. Haha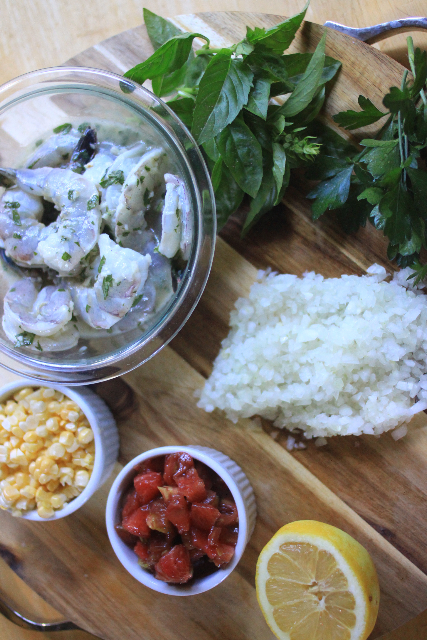 This will bring you a recipe next week.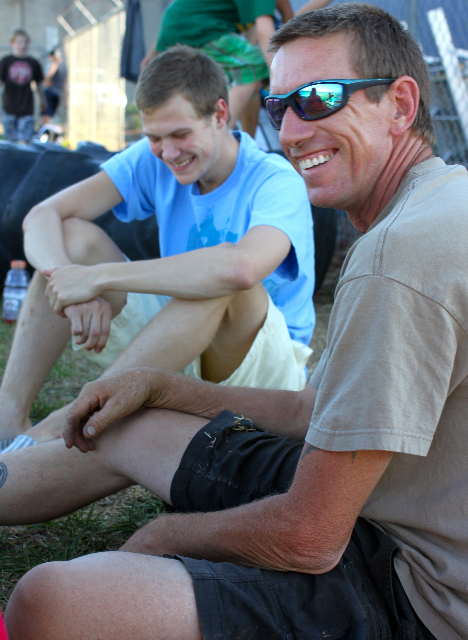 My husband's nephew has been staying with us this week. This is our friend Gary, too. Both, part of Silas's cheering section…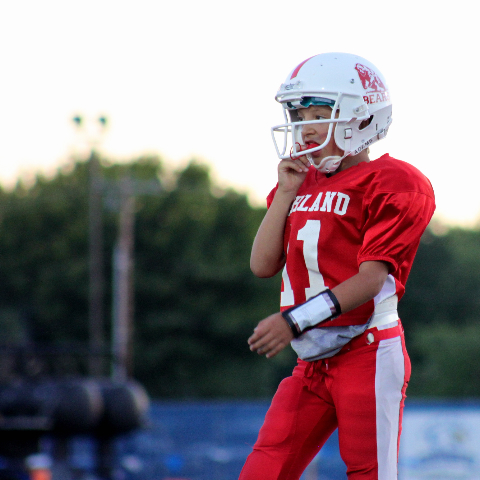 Because he had his first football game this weekend. And was amazing as quarterback, kicker, and punter!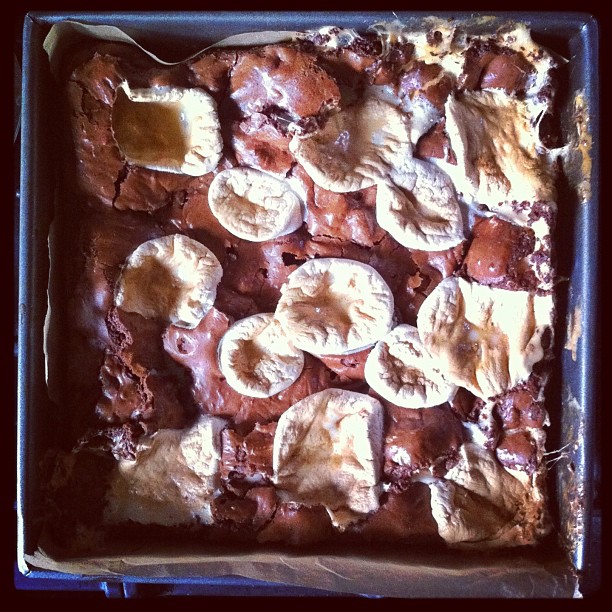 Sometimes a person simply needs to make s'mores brownies.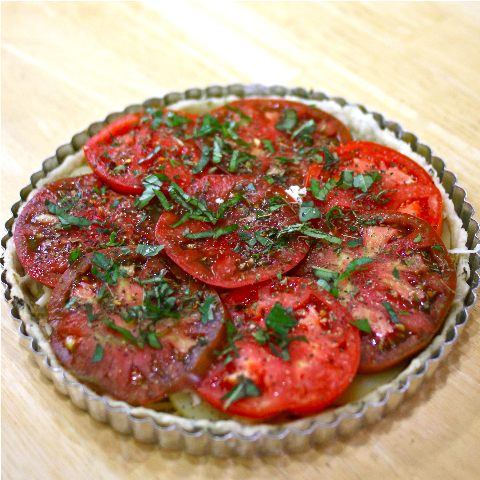 An excellent savory tart for you tomorrow!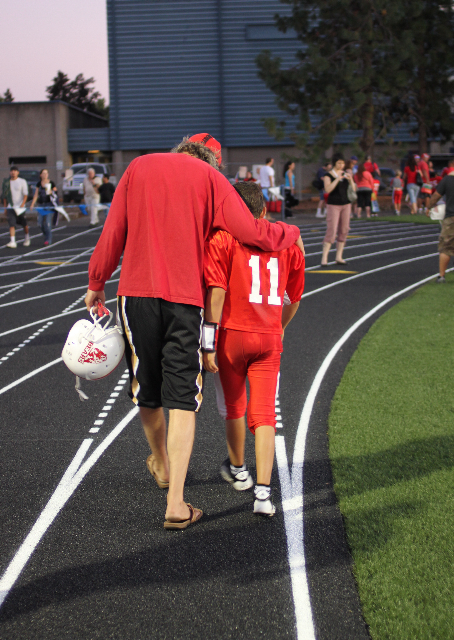 A proud Papa and a happy little boy.