Last week was a little crazy. Then Sunday came and I was not feeling well, so this type of post didn't happen. I was going to forego a Day to Day post for last week (week 40) all together, but I've decided to combine the last two weeks. Here's a glimpse: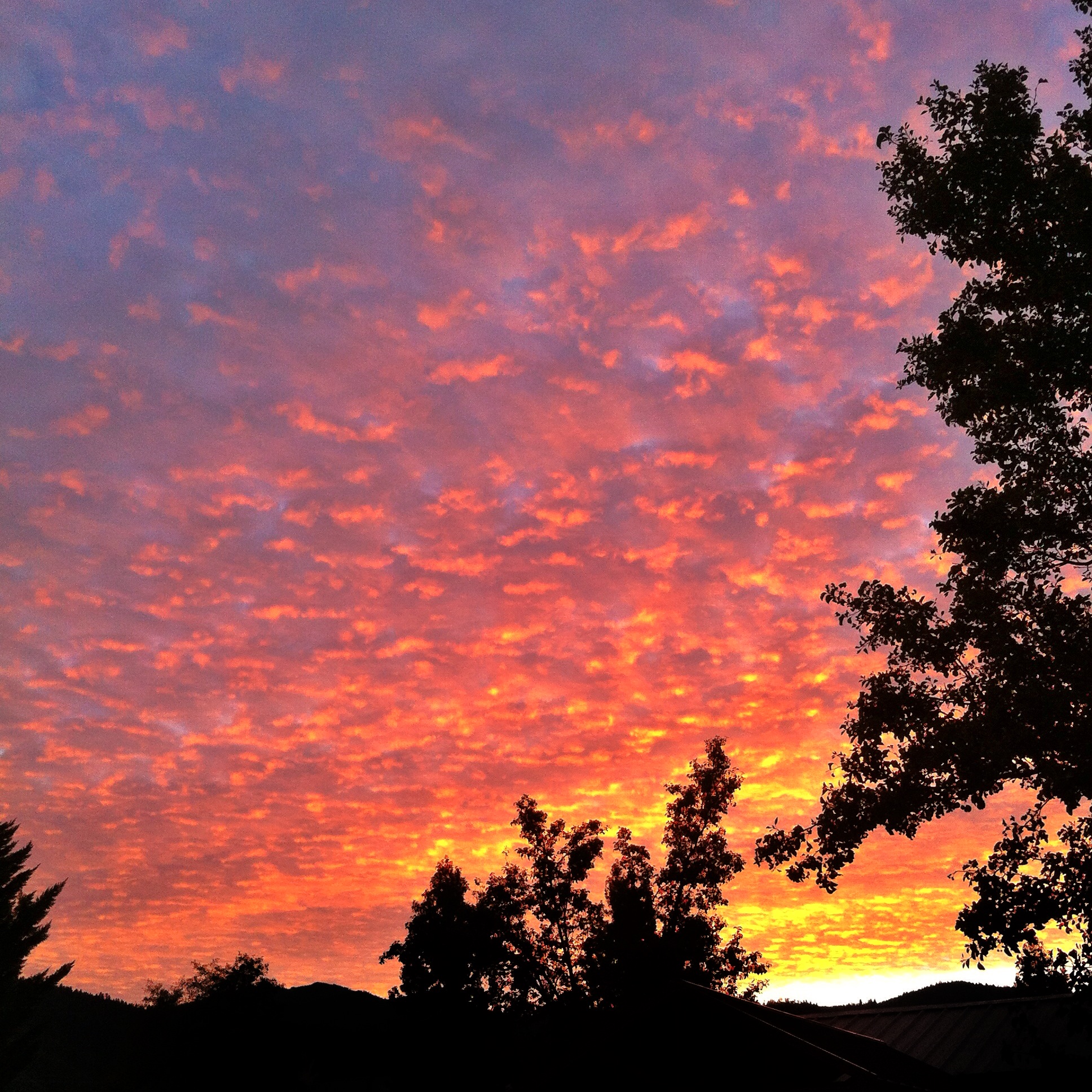 After working out one afternoon, stepping out of the gym revealed this gorgeous sky.
Two little puppy dogs who like the cold weather we've been having because they get to be in the house whenever they want.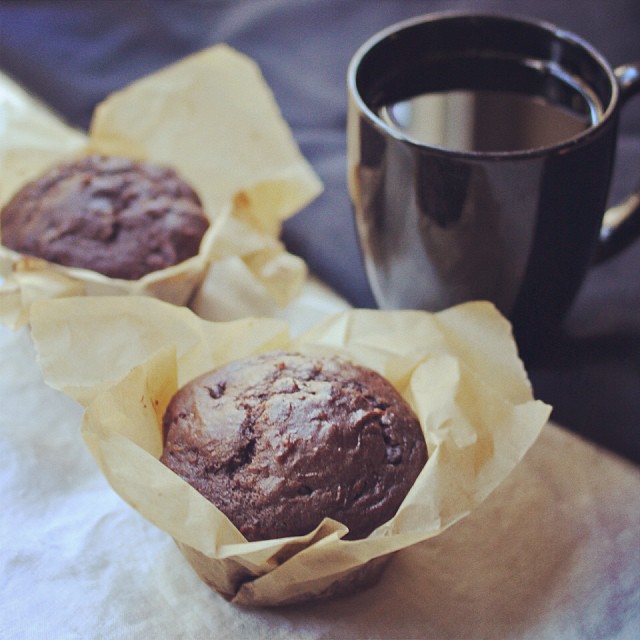 Last week I made you (and us) these muffins. They are so damn good.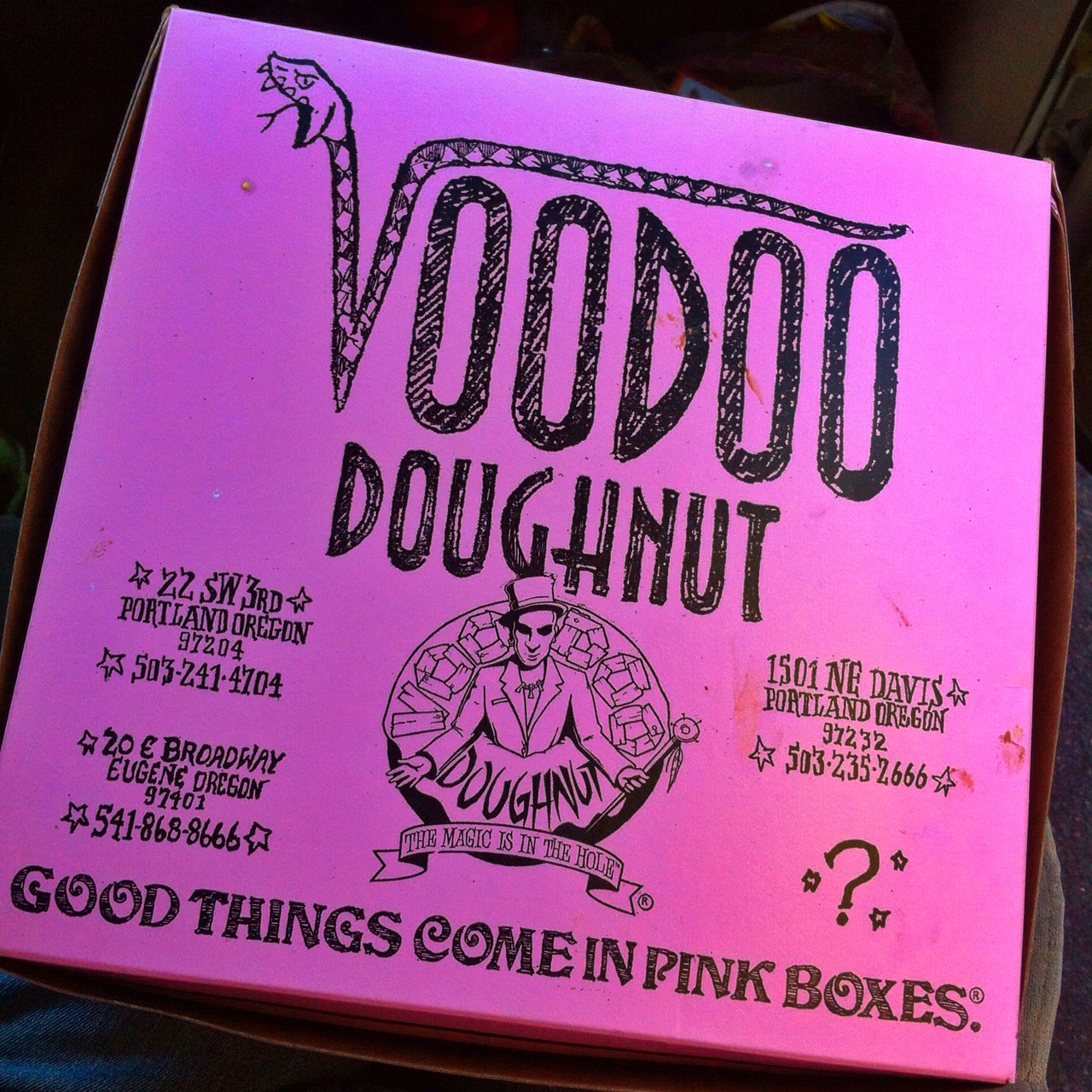 Two weeks ago we were in Eugene for a water polo tournament. VooDoo Doughnuts' third shop is in Eugene… A dozen VooDoo-Pick was necessary.
The old dirty bastard is one of my favorites. A yeast doughnut with chocolate frosting, oreo cookies, and peanut butter.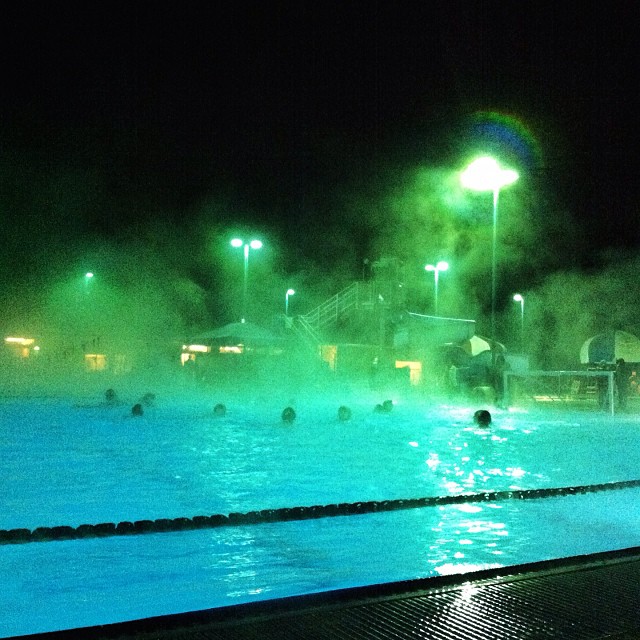 The pool Vincent had some of his first polo games for the weekend was ghastly looking in the latter part of the evening – you couldn't see anything. The 40-degree weather wasn't helpful either. As the goalie for his team, I don't know how V does it. Treading water constantly with balls flying at your face when you can barely see two feet in front of you? I'd die out there.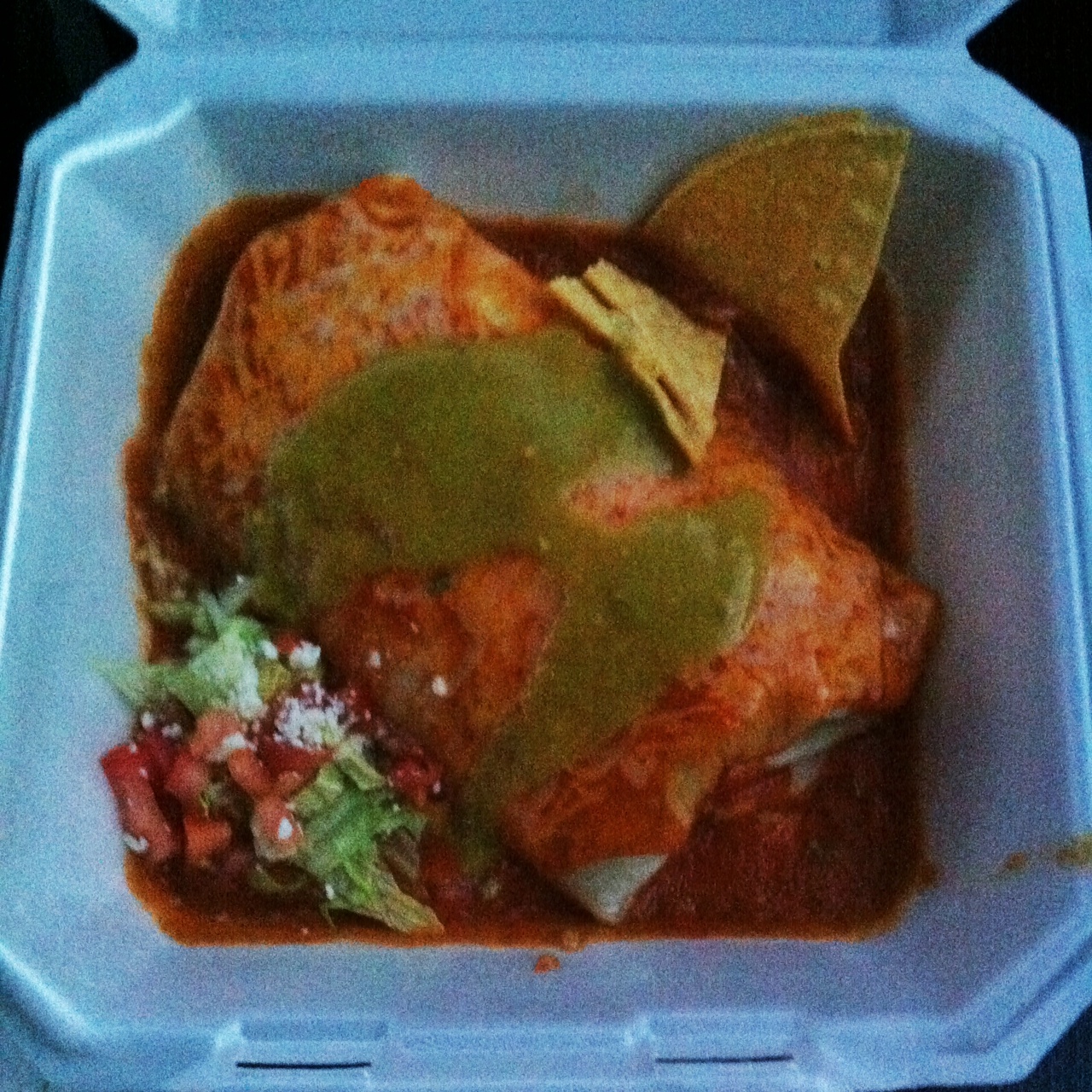 We found a new taqueria/restaurant in Roseburg when heading home to Ashland. Burrito Vaquero is located close to the freeway, making getting there then back on the road super easy. We called in our order for three wet vegetarian burritos to-go when 10 miles away from the exit. This burrito was huge and delicious – don't go by my blurry iphone-in-the-car-oh-hey-its-dark-out photo.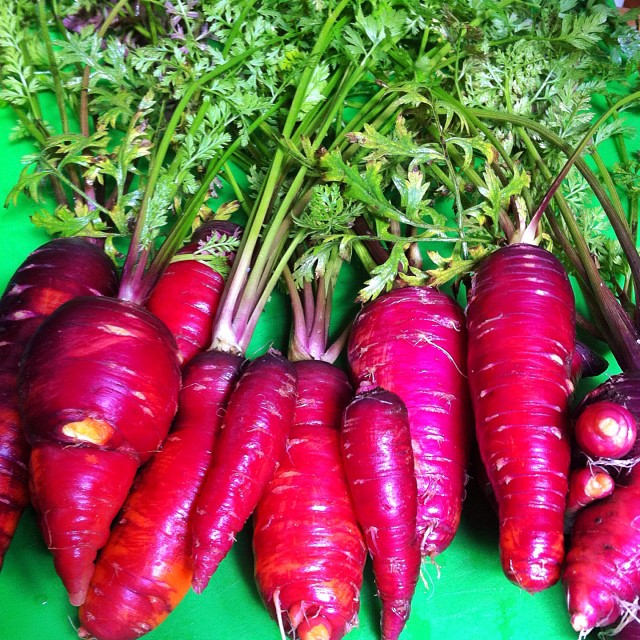 I pulled the last of our dragon carrots from the garden.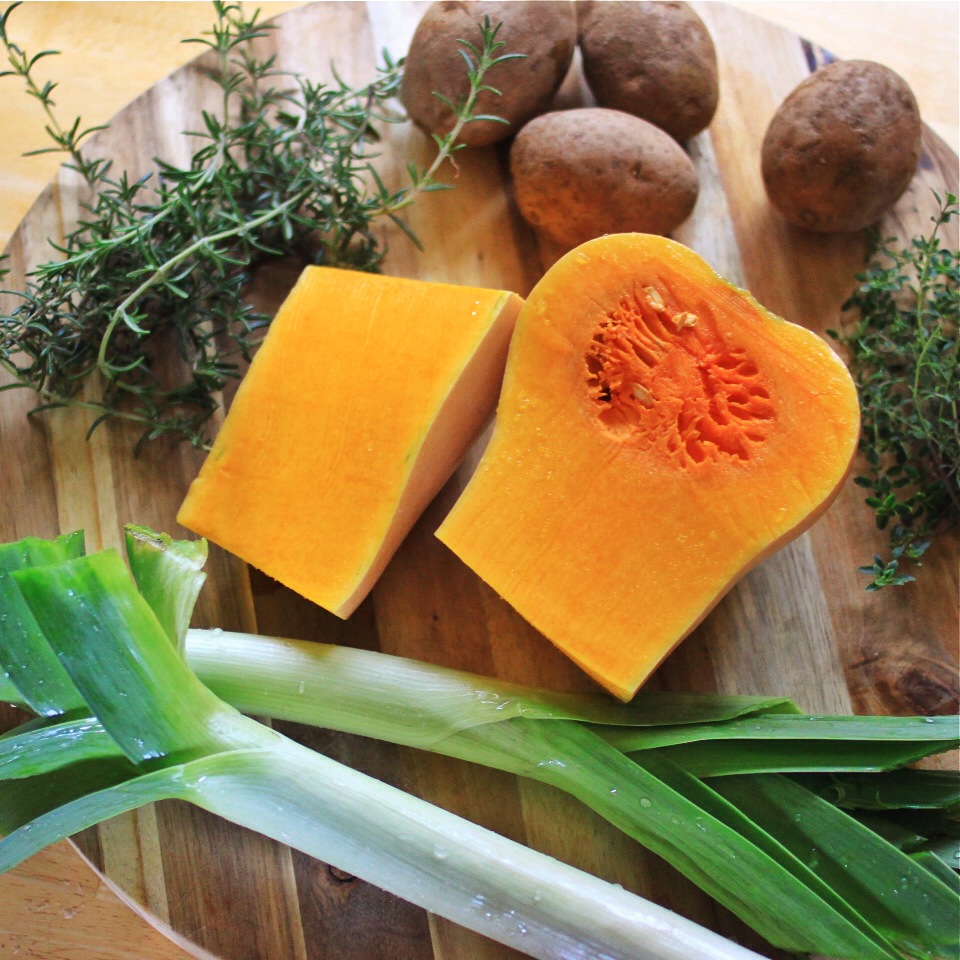 Our amount of traveling and junk food eating left me feeling like making this soup was necessary.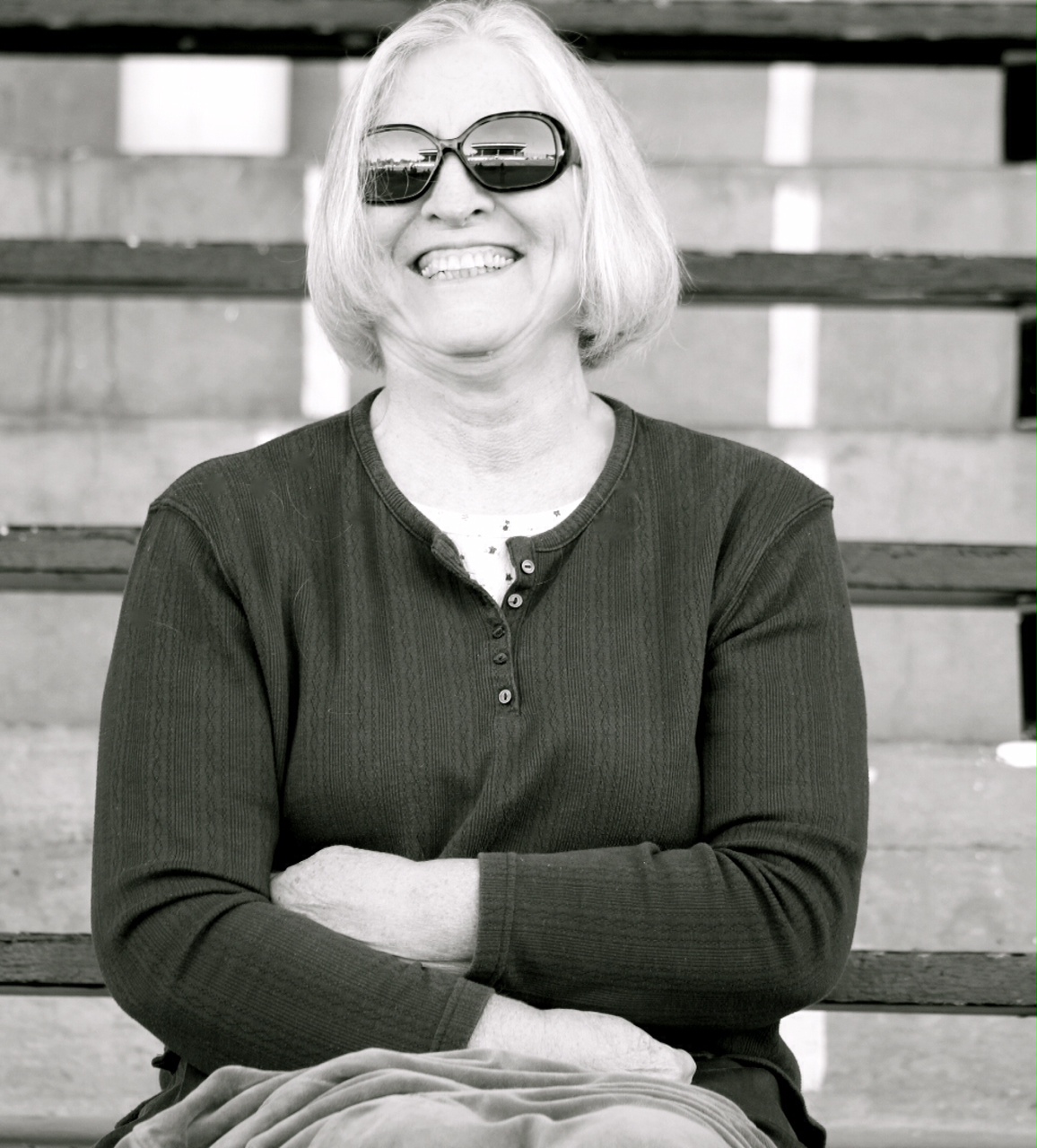 My mother-in-law, smiling in some cold, cold, football weather…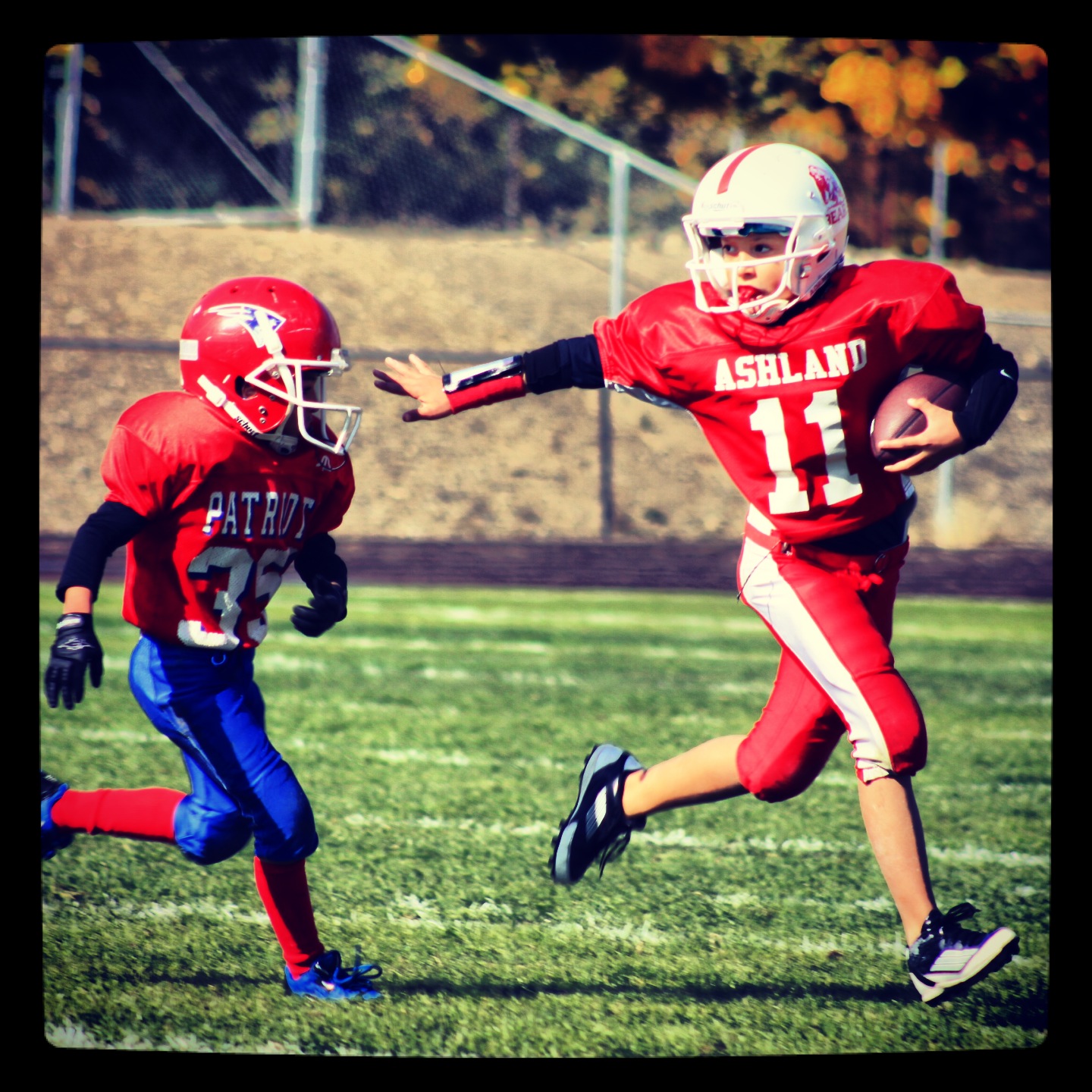 Because she comes to watch her grandson's football games whenever possible.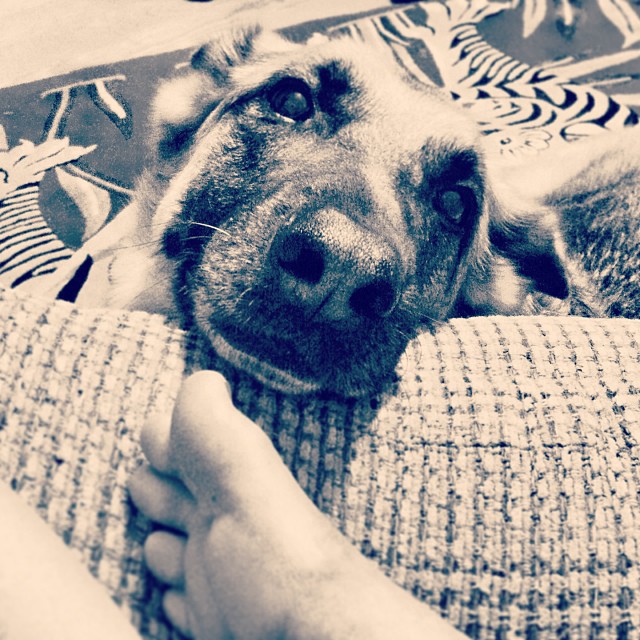 This girl likes to get as close as she can, whenever she can.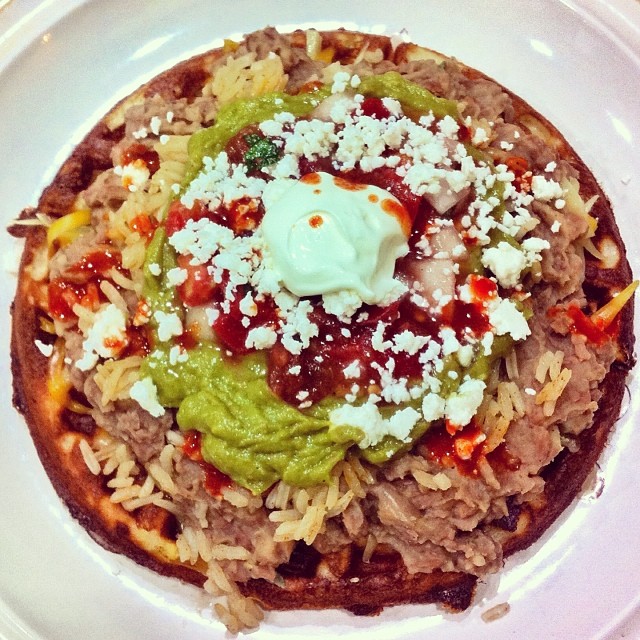 I call this a fine example of my preferred meal genre to cook: CaucasianAsiaCan . May I introduce the waffleada – a tostada on a homemade chile and cheese waffle? Superb!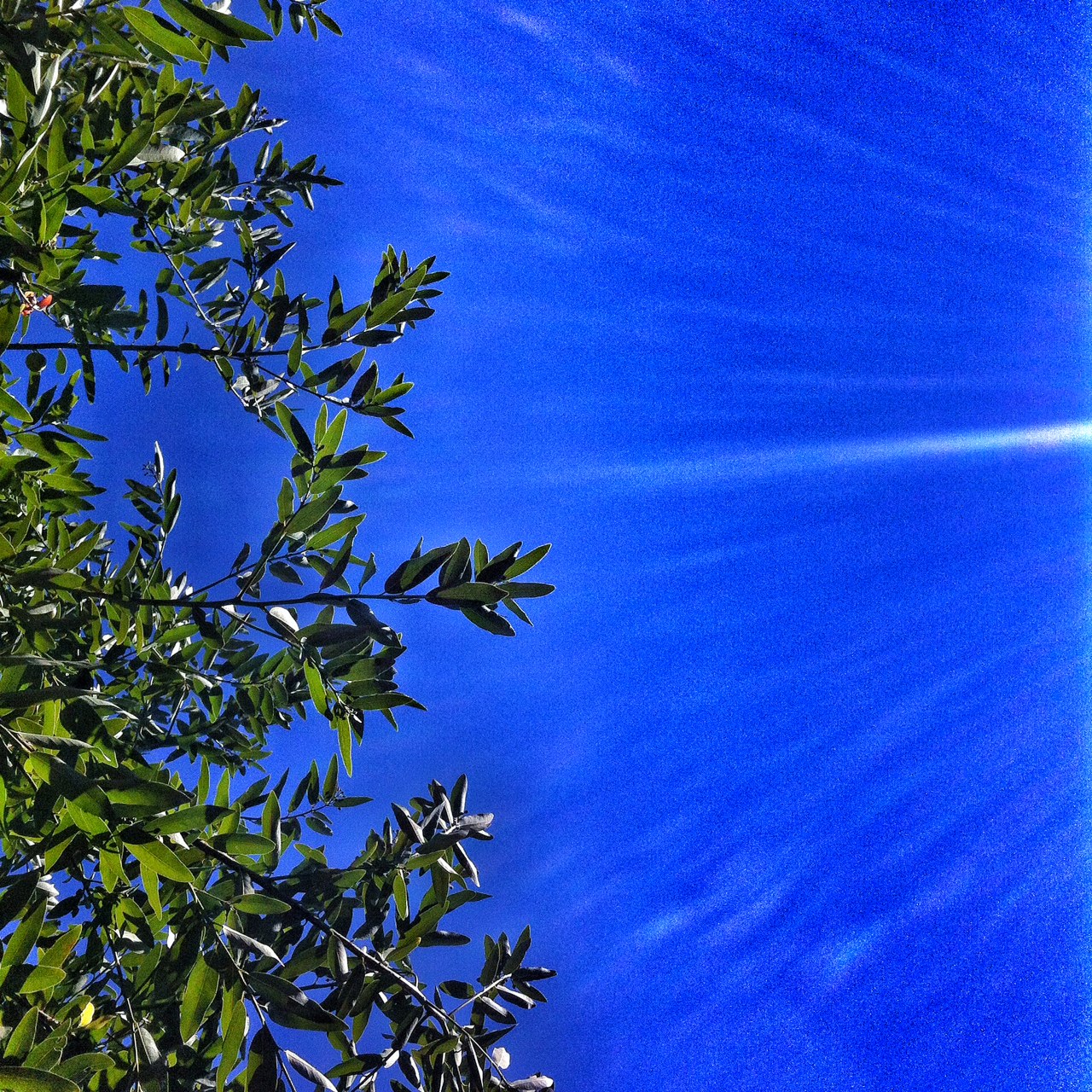 Blue and sunshine – a quickly fading thing around this little valley.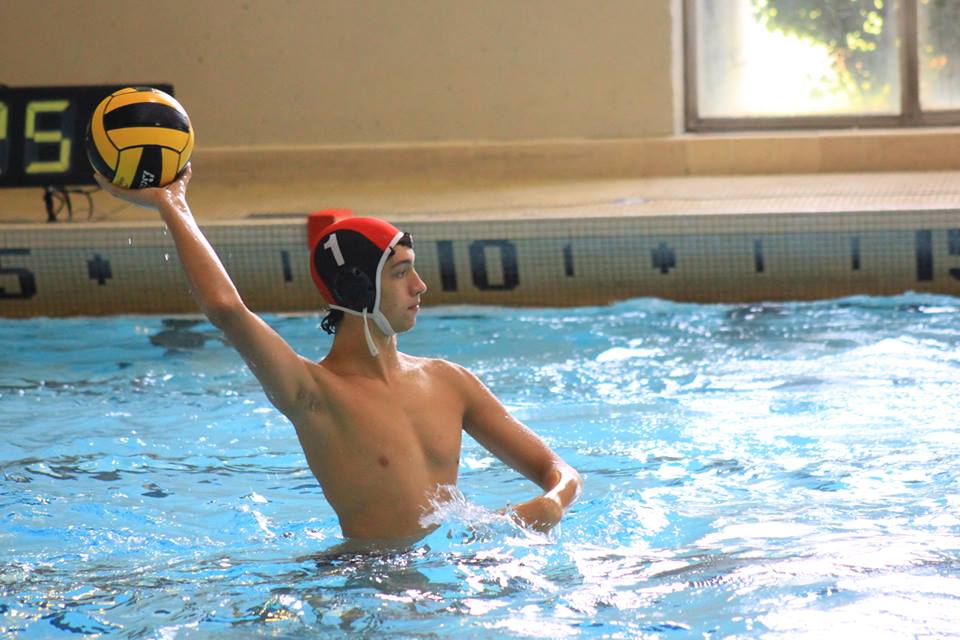 Vincent's the starting goalie for the Ashland High School water polo team. As a sophomore, he is absolutely kicking ass! We happily watched many games over the last two weeks.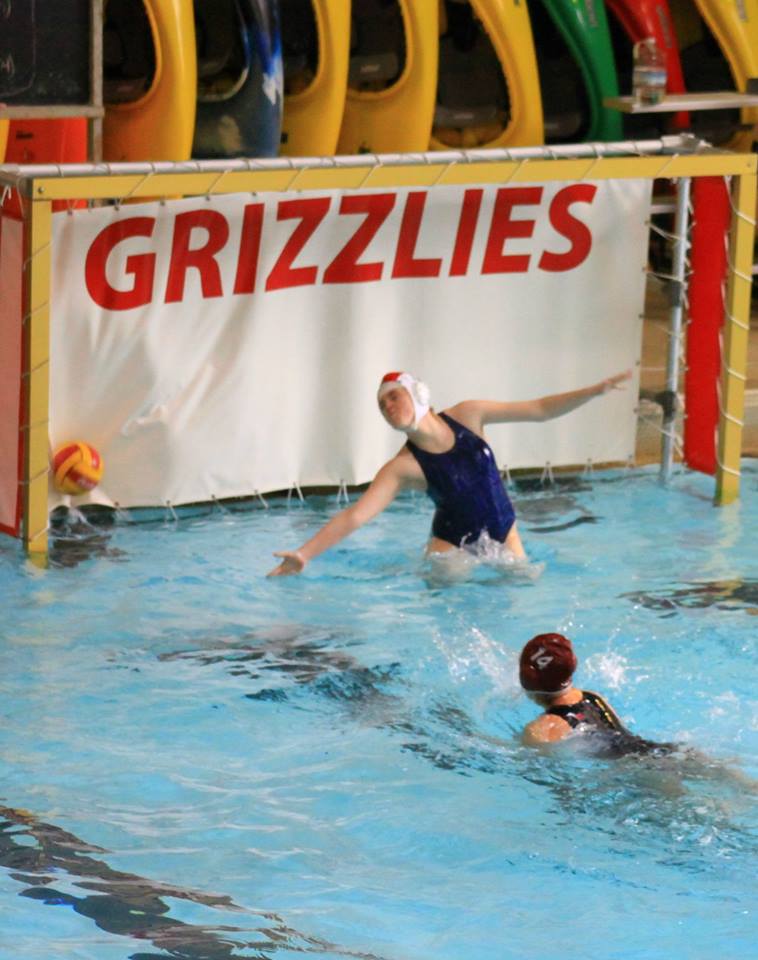 Silas's sister, Kenya, is also playing water polo this year. She's kicking some ass, too! This is her, making the last goal for her team in this particular game.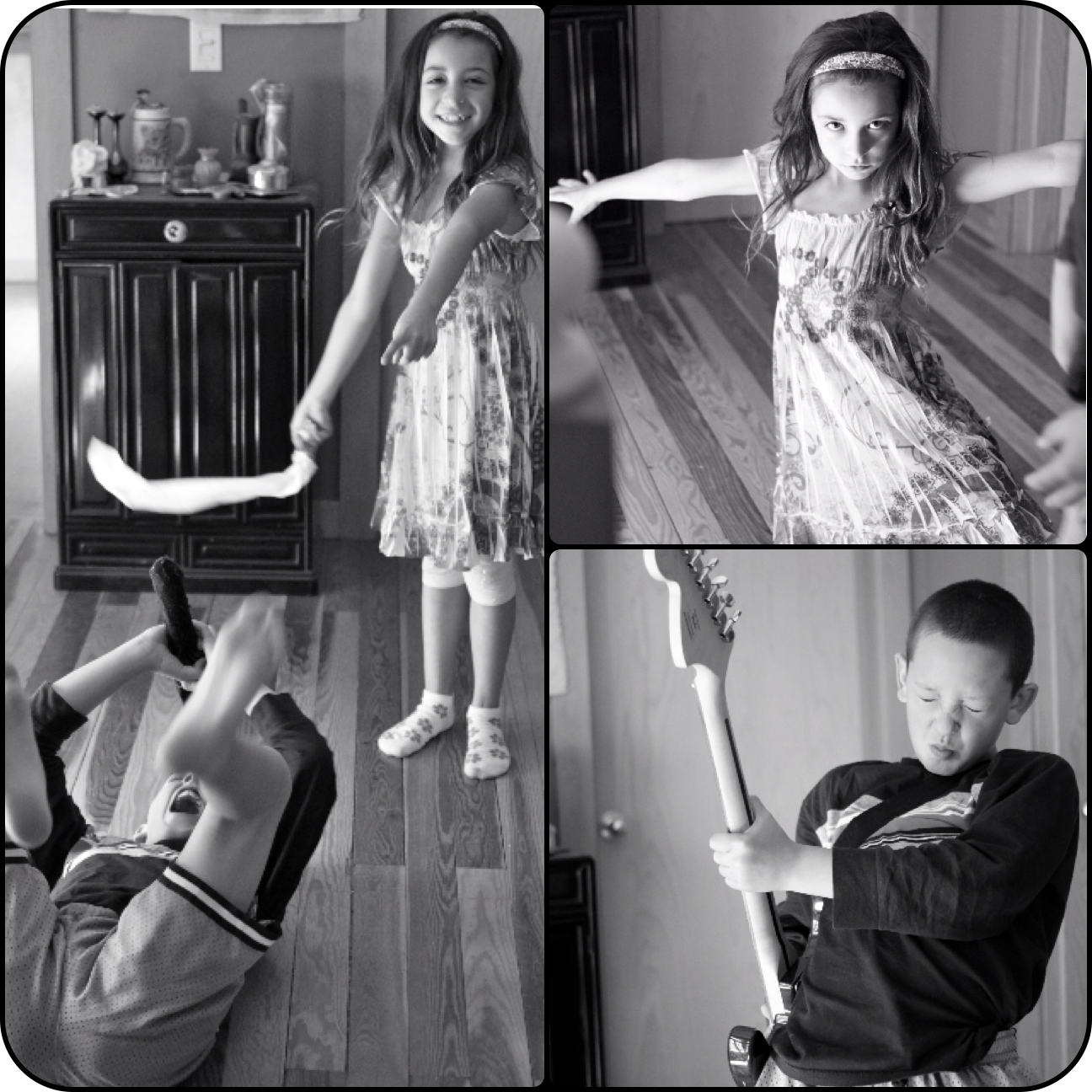 Silas didn't have school this Thursday or Friday. Playdates galore (oh, you call it "hanging out," not "playdates" once you reach 8). This little girl is a basketful of ridiculousness. Pair that with a rambunctious Silas Henry and my sanity was gone within 2 minutes. But… they are hilarious and fun to hang out with.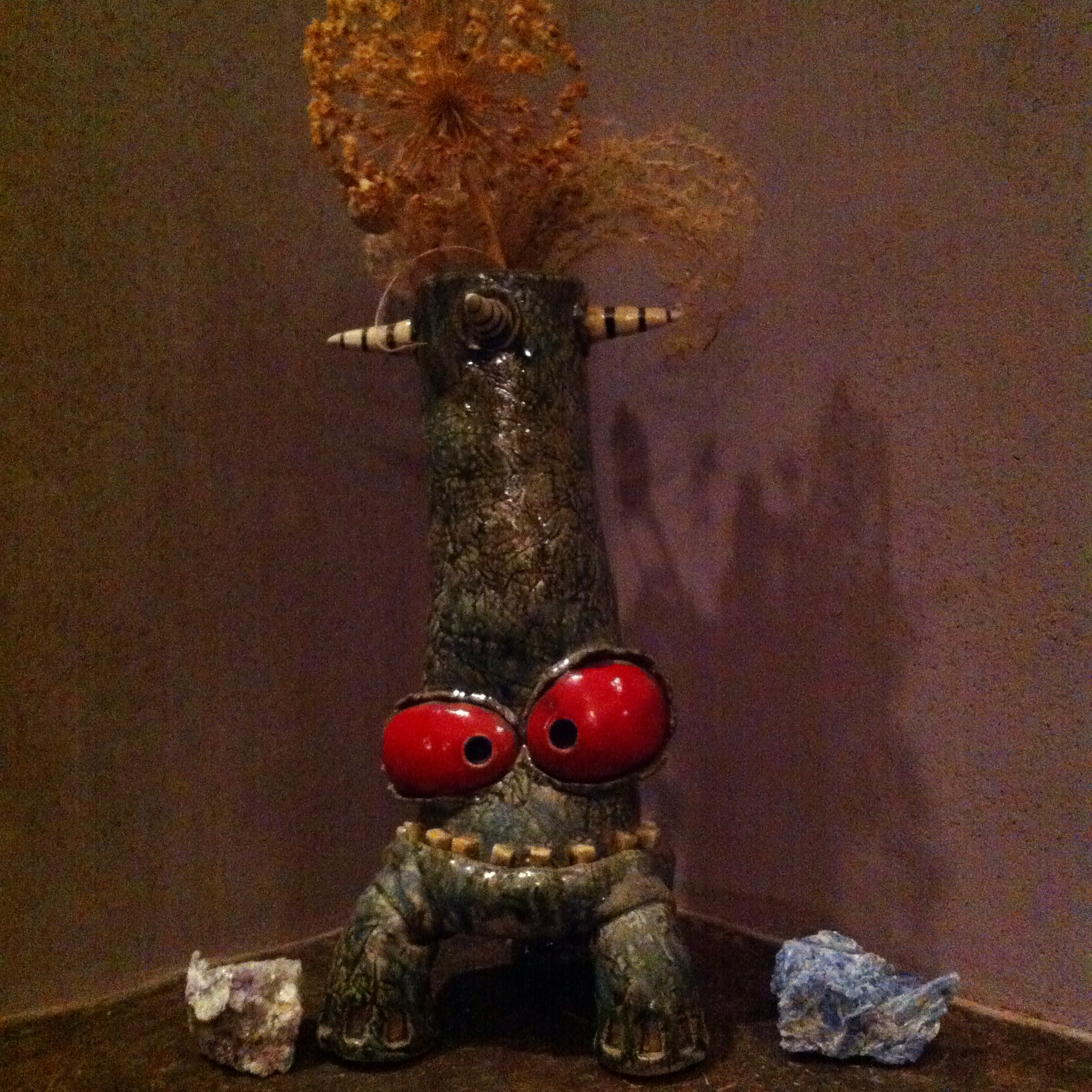 Found this guy sitting behind me at a winery my husband played a gig at tonight…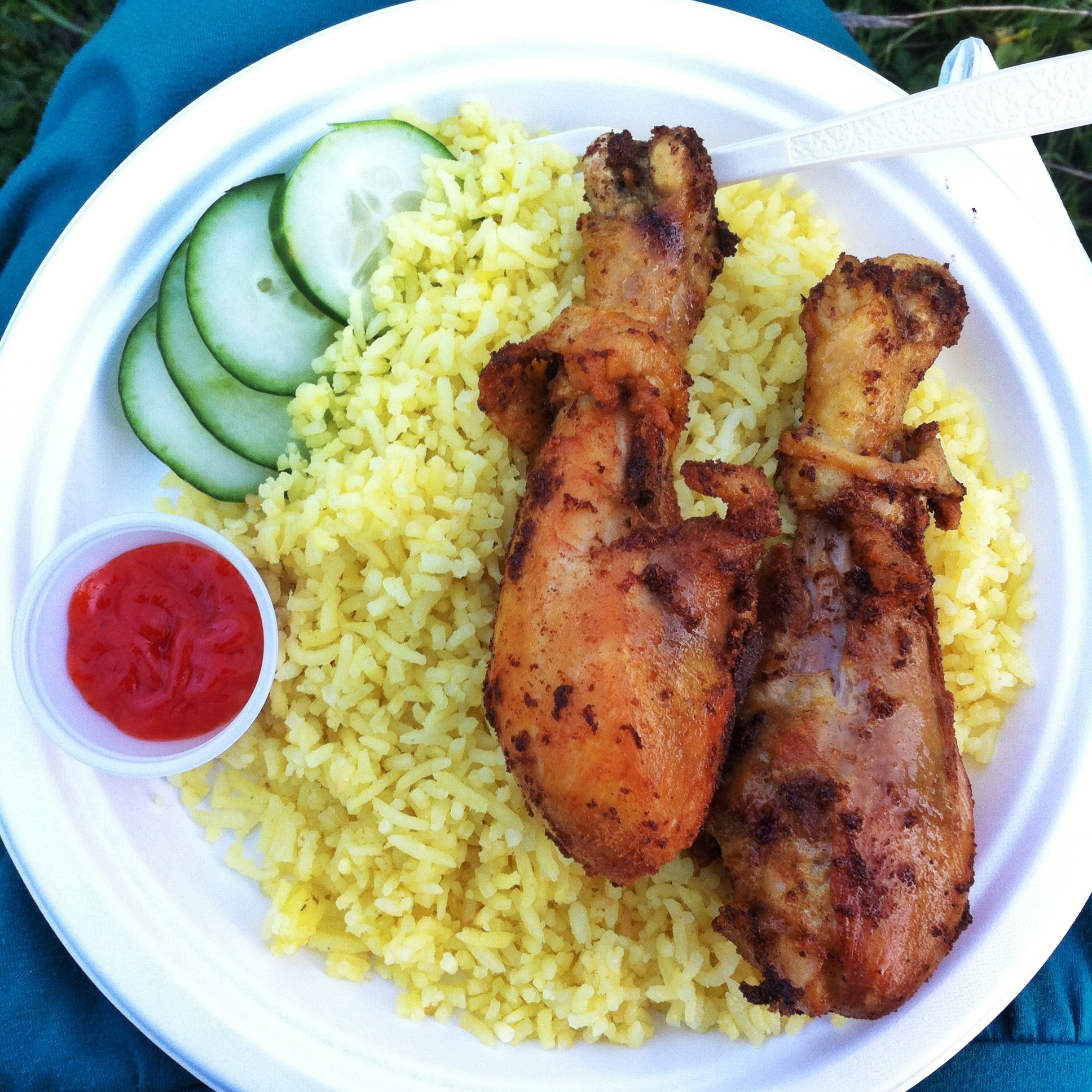 At the same gig there was a food truck I had seen before but never tried, Blue Toba. First things first – the owners were super approachable and sweet. As I looked through the menu (three separate times) I couldn't decide what to order because everything sounded delicious and my knowledge of Indonesian cuisine is basically non-existent. I ended up ordering the special – an Indonesian fried chicken served on a bed of turmeric, coconut, and lime leaf rice. The chicken had been marinated overnight in coconut milk, ginger, and some other spices (I think that's what I remember…) and let me tell you – while I don't eat it often, this was the best chicken I've had in quite some time. The flavor was incredible. Served with a side of Indonesian red chili sauce that was a perfect balance of sweet and spicy, I could have easily ordered a second plate. I did order a second – the Gulai with tofu and vegetables – for my husband. This mildly spicy curry was also incredible, packed with flavor, and certainly delicious. Should you find yourself anywhere Blue Toba happens to be (check their website and Facebook for locations) I couldn't recommend them more highly than I already do.