The last week looked a little bit like this: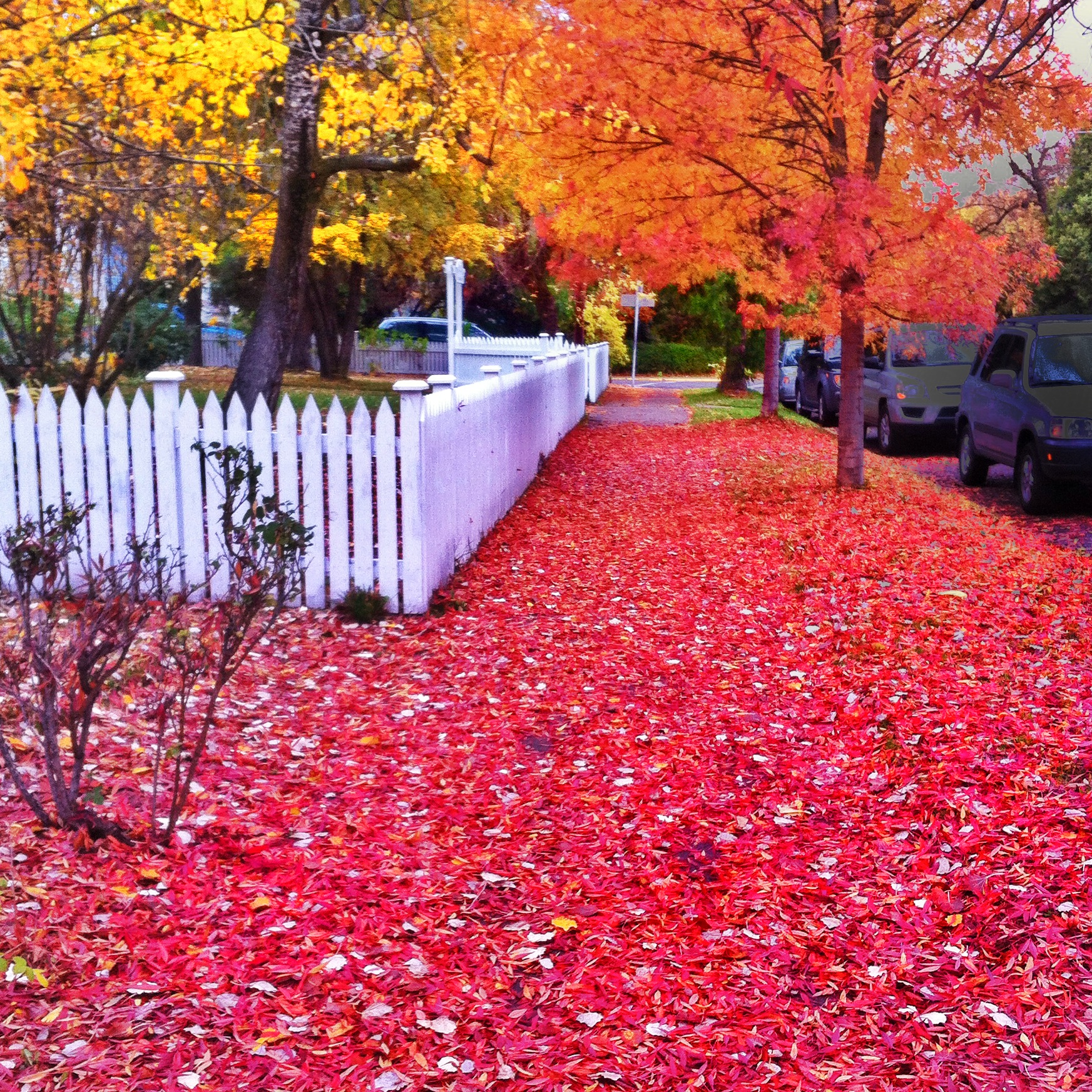 On a walk home from the grocery store. Soon all these trees will be bald, so I like to enjoy the vibrancy while I can…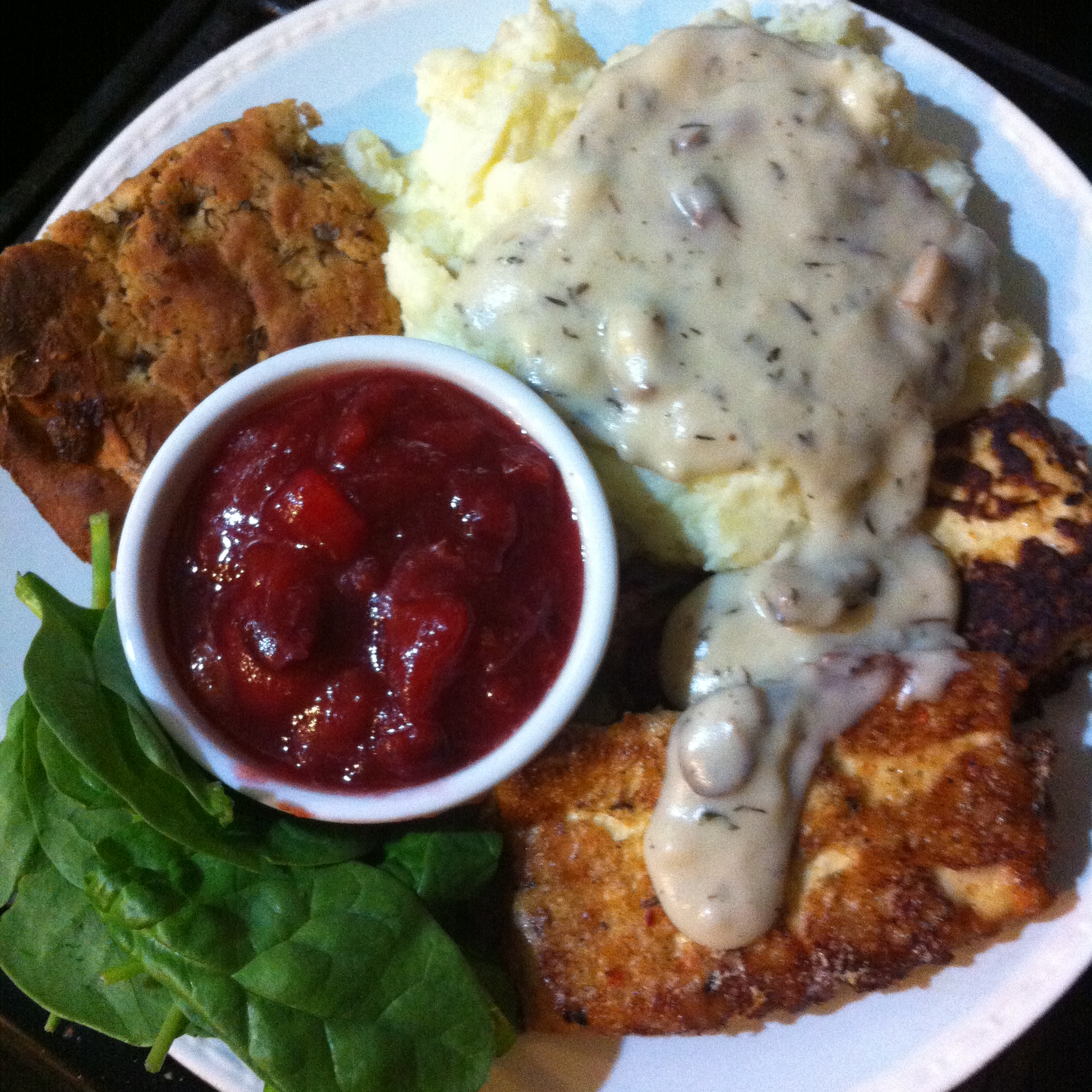 A dinner I'd gladly eat weekly. Homemade cranberry apple grape sauce (I LOVE cranberry season!), mashed 'taters with crimini mushroom gravy, buttermilk fried tofu, garlic herb focaccia, and raw spinach because something green sounded good.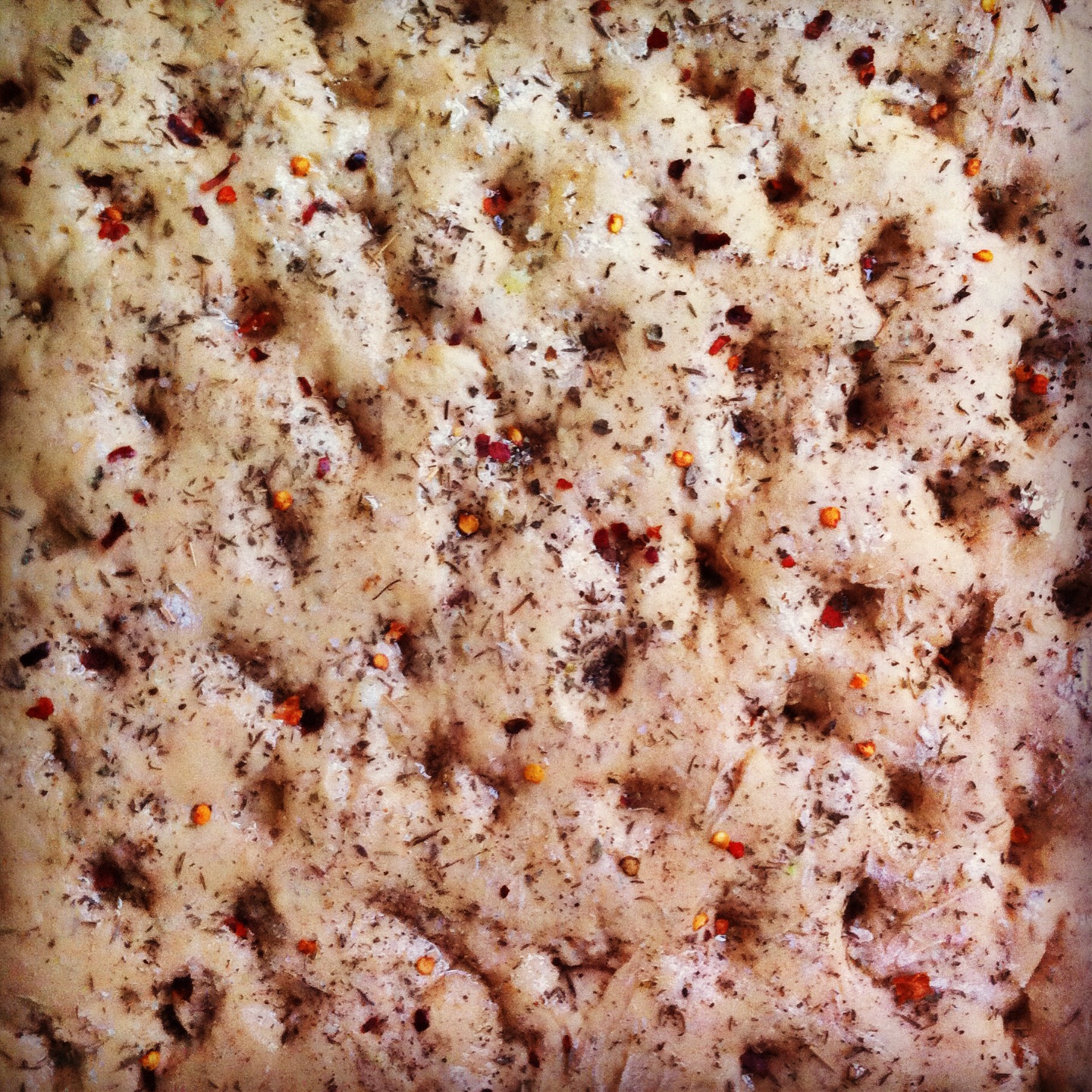 That garlic herb focaccia I just mentioned, pre-baking. Holy yum. I adapted this recipe from Tracy Benjamin (Shutterbean). While I don't have a recipe to share with you, you can absolutely go and make her raisin focaccia, which I guarantee will be deee-licious.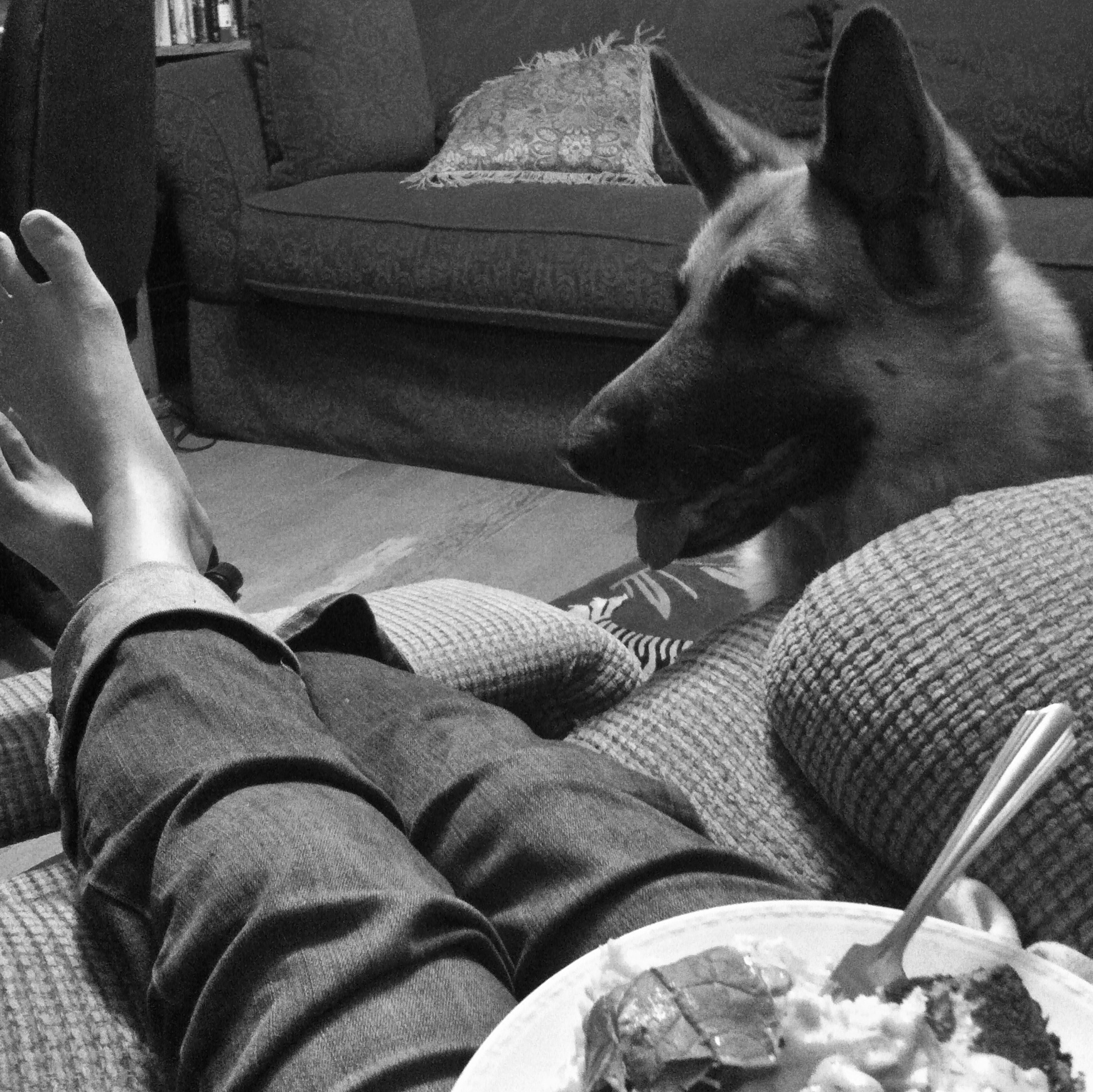 This is how we enjoy meals around here when there aren't any kids around. She pretends she's not looking at every single bite I eat, checking to make sure nothing falls on the floor needing to be cleaned up.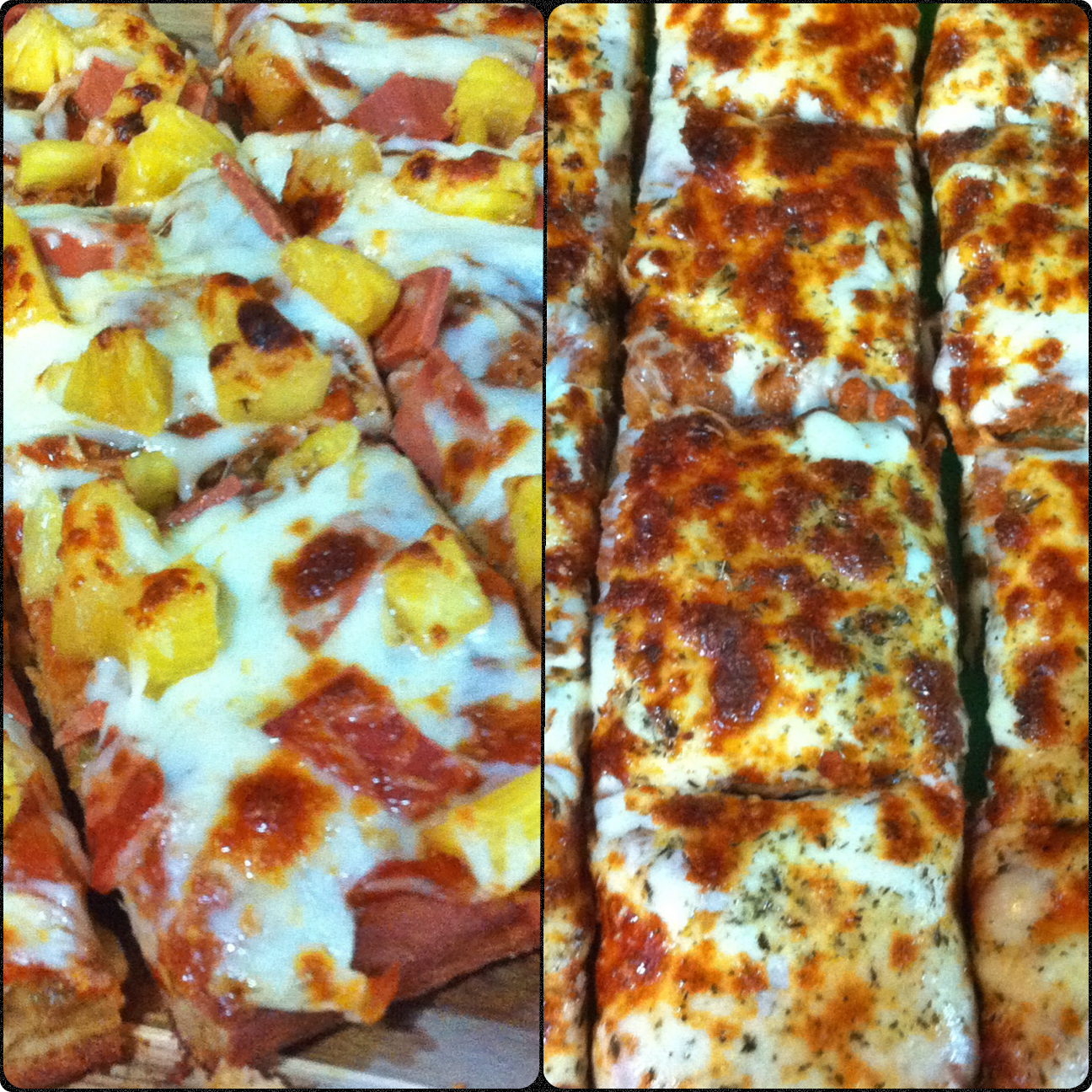 As I have said many times, homemade pizza night is still my favorite. I experimented with a focaccia crust, as it's reminiscent of one of our favorite places for pizza in San Francisco – Golden Boy Pizza in North Beach.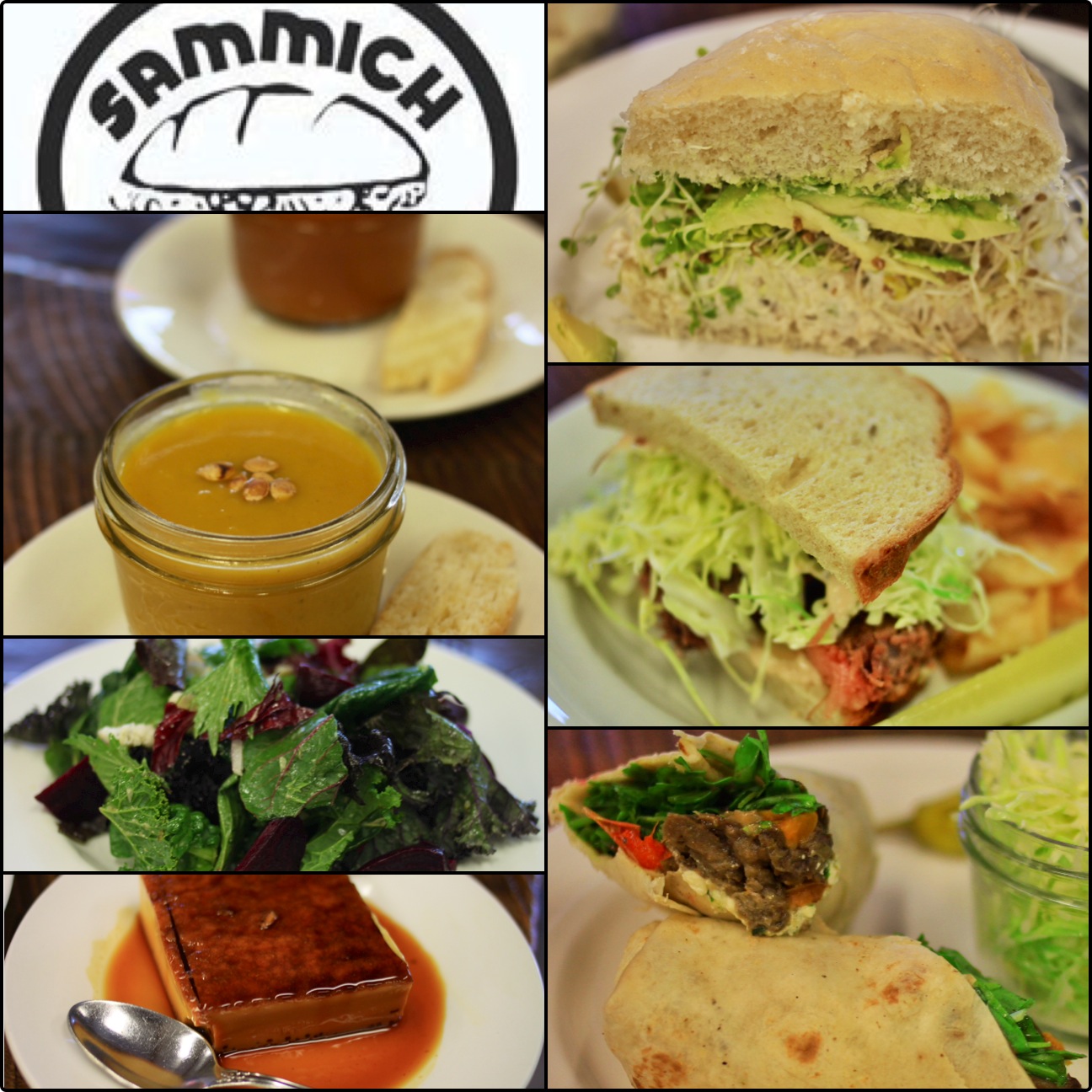 The wonderful women who own Sammich here in Ashland wrote me an email asking if I wanted to come in and try some of their menu after I wrote this post. Of course when one half of these ladies is a chef you absolutely admire, you say hell yes I'll come in and taste some things off your menu! I even got to drag my husband along. We had the day's two soup offerings, a greens and beet salad, a poached albacore sammich, roasted eggplant sammich, house cured pastrami sammich AND cotija cheese flan to top things off… More about this visit this coming week…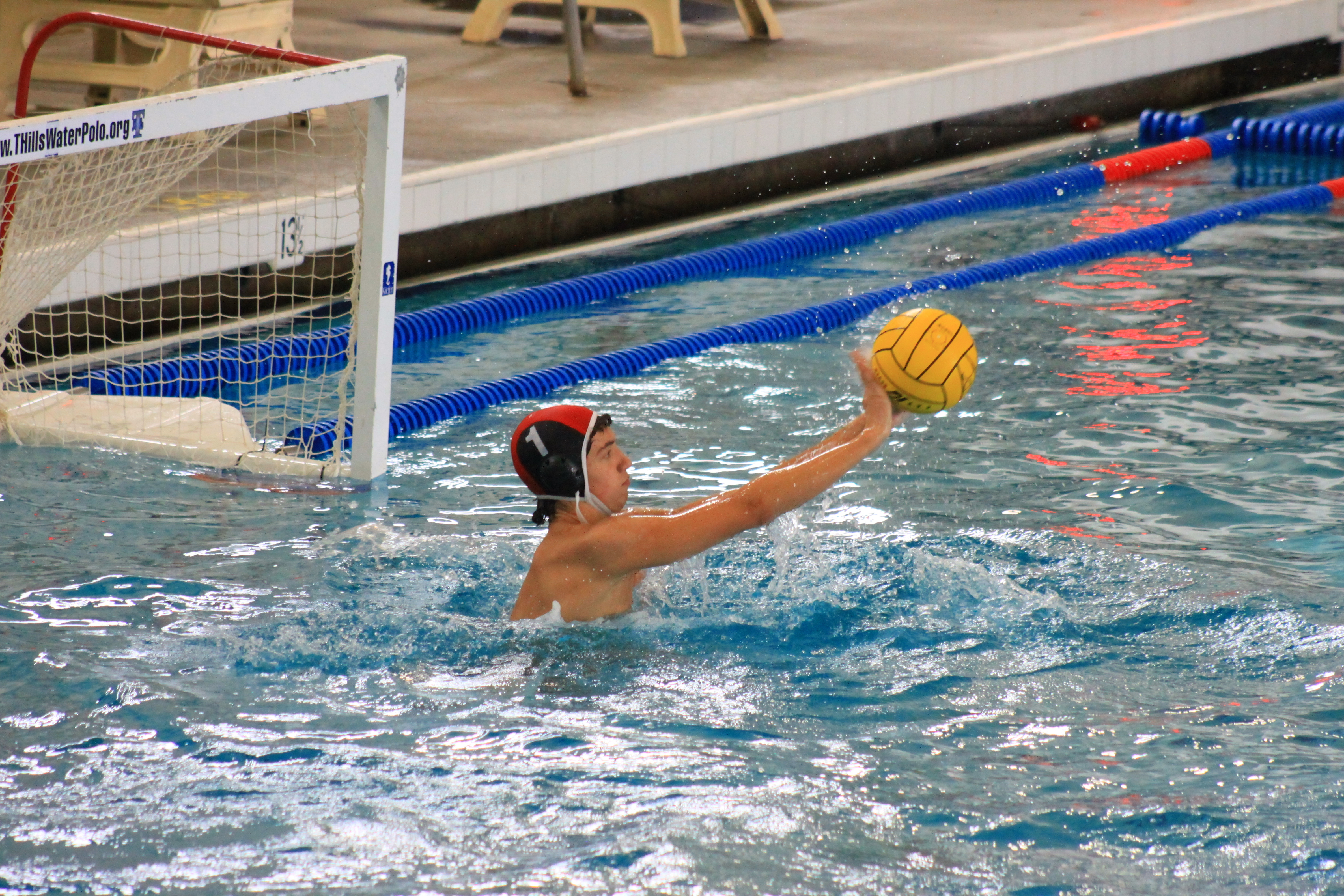 We drove up to Portland for the Ashland High School Water Polo district tournament games, where both Vincent and Silas's sister were playing. Vincent kicked some serious butt as the team's goalie and as his coach said, he "had another breakout game and saved his team's ass!"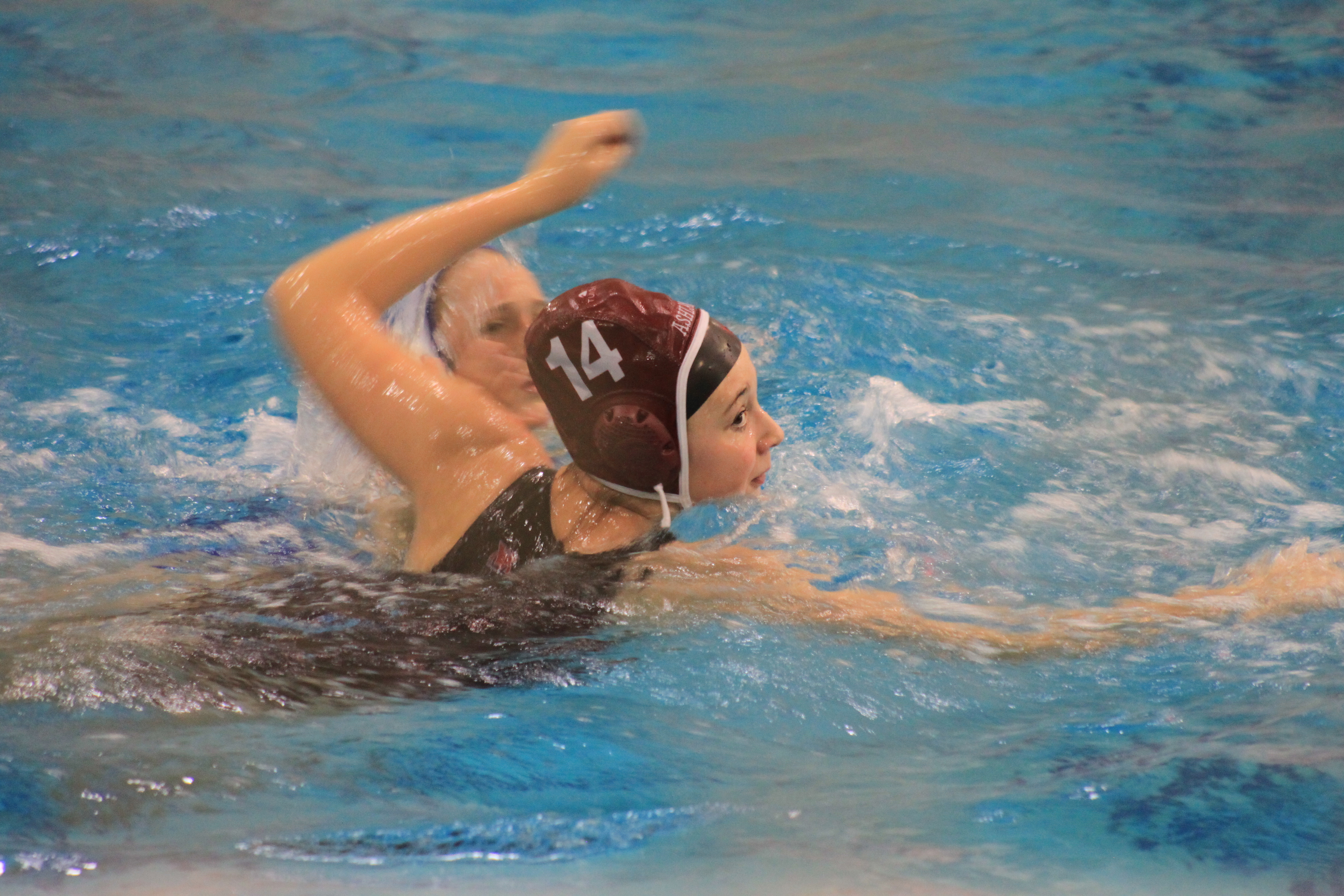 Kenya was also a great asset to her team. Both the boys and girls teams won their games and move on to the state tournament this coming weekend.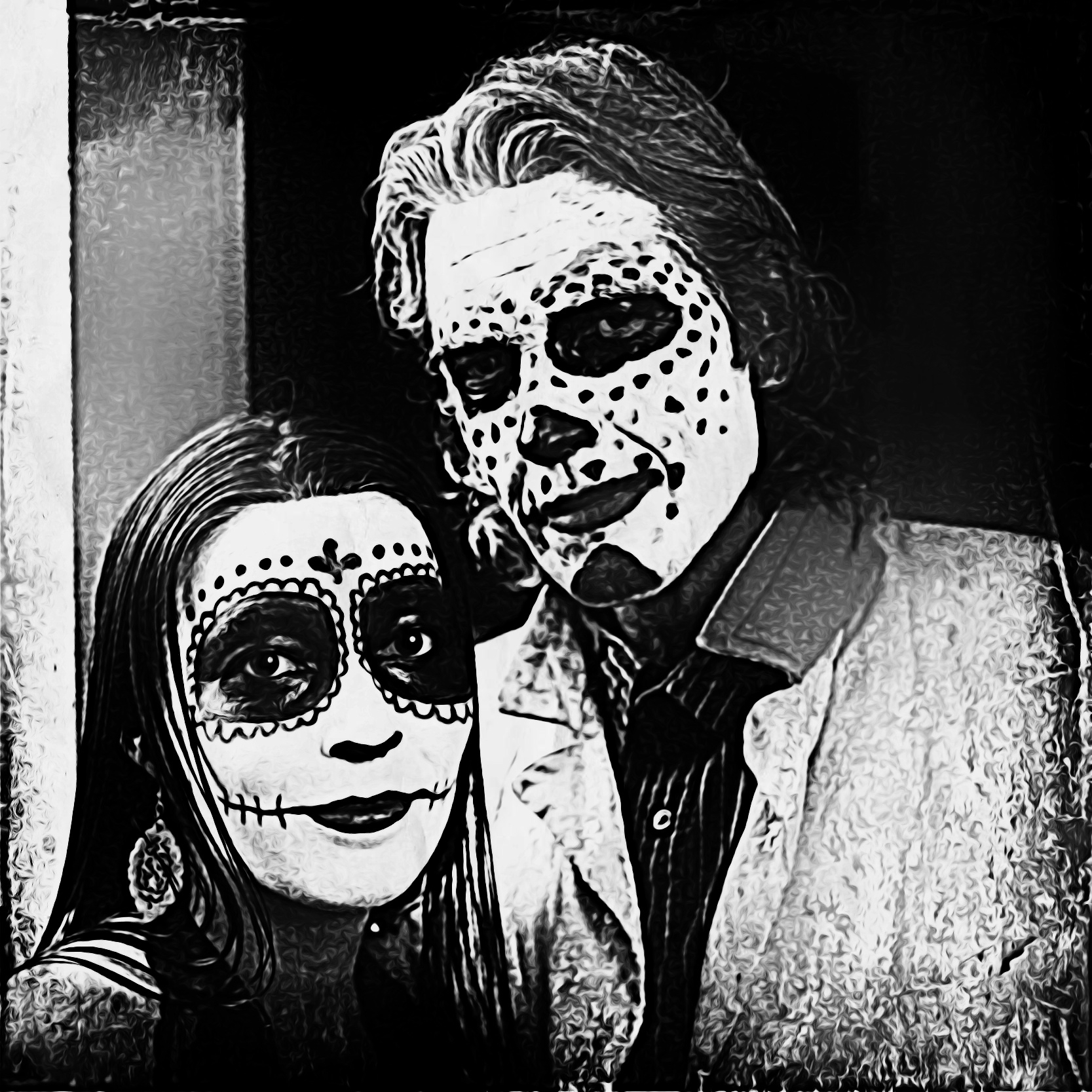 I should mention the district tournament overlapped with Halloween. My husband and I went for the Dia de los Muertos sugar skull look.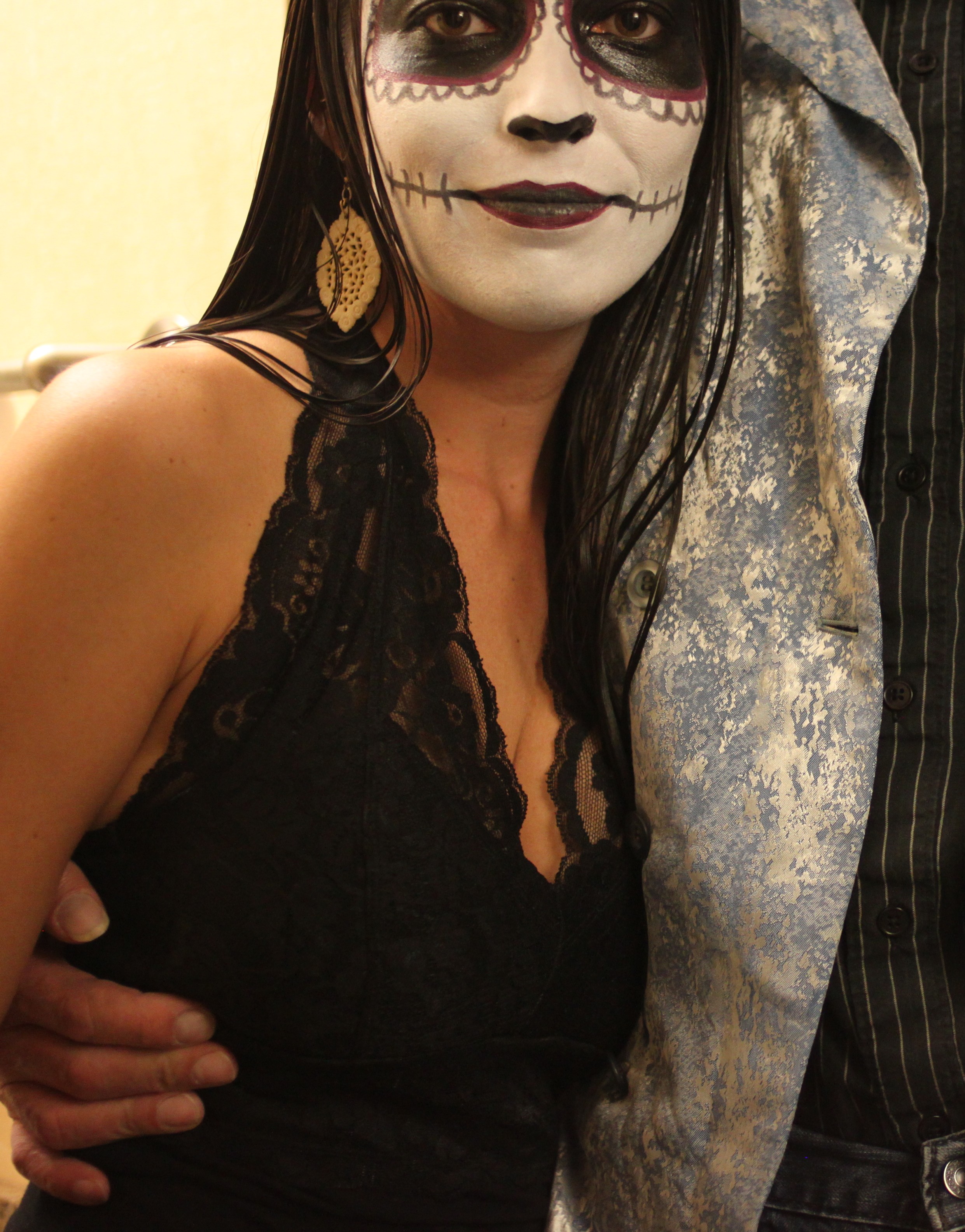 This is what happens when you're a short lady and try to take a selfie photo with your tall husband. Haha
We found a supposedly haunted bar / pizza place in downtown Portland, where we ventured to scope out the craziness in the city. My date, pictured here, and I wound up with free pizza and happened up on the one bar that didn't require a cover charge to come in and drink some bourbon.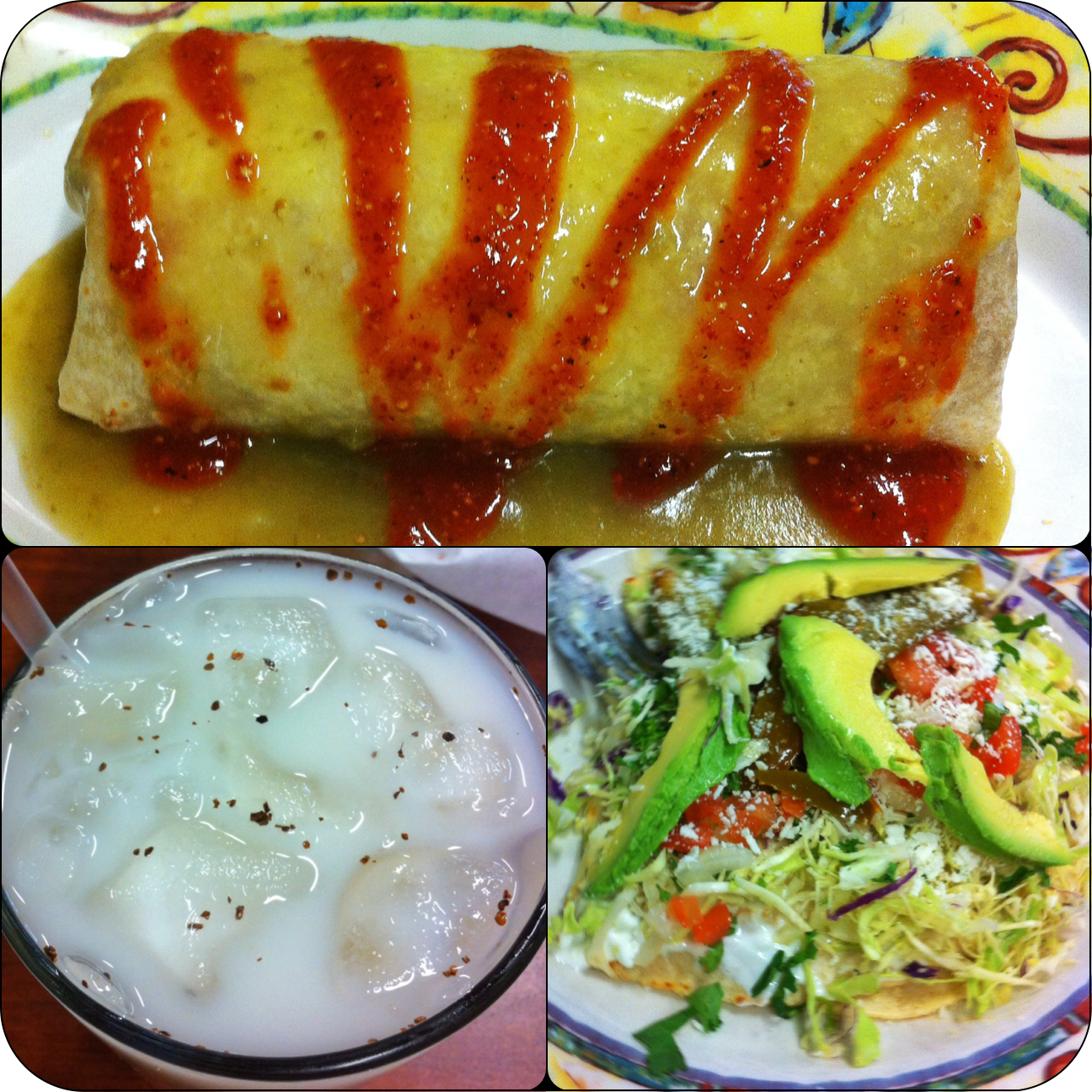 No trip of ours would be complete without finding good Mexican food. Duh. We discovered Taqueria La Fuente by my handy dandy Yelp iPhone app. We were incredibly happy with our meal. I ordered a veggie burrito and asked if I could have it smothered in their verde and roja sauces, like the enchilada burrito they had listed. No problem! My husband ordered the chavideca, which we had never heard of. This was two large corn tortillas stuffed with beans and cheese, then topped with avocado, jalapenos, tomatoes, cotija cheese, sour cream, and shredded cabbage. I will be making a version of this! It was SO GOOD!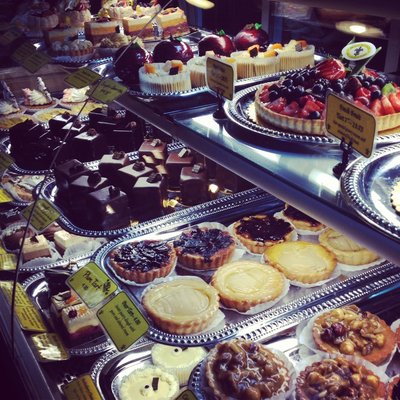 We found La Provence Boulangerie and Patisserie also using Yelp. There was a lot of sharing of buttery deliciousness.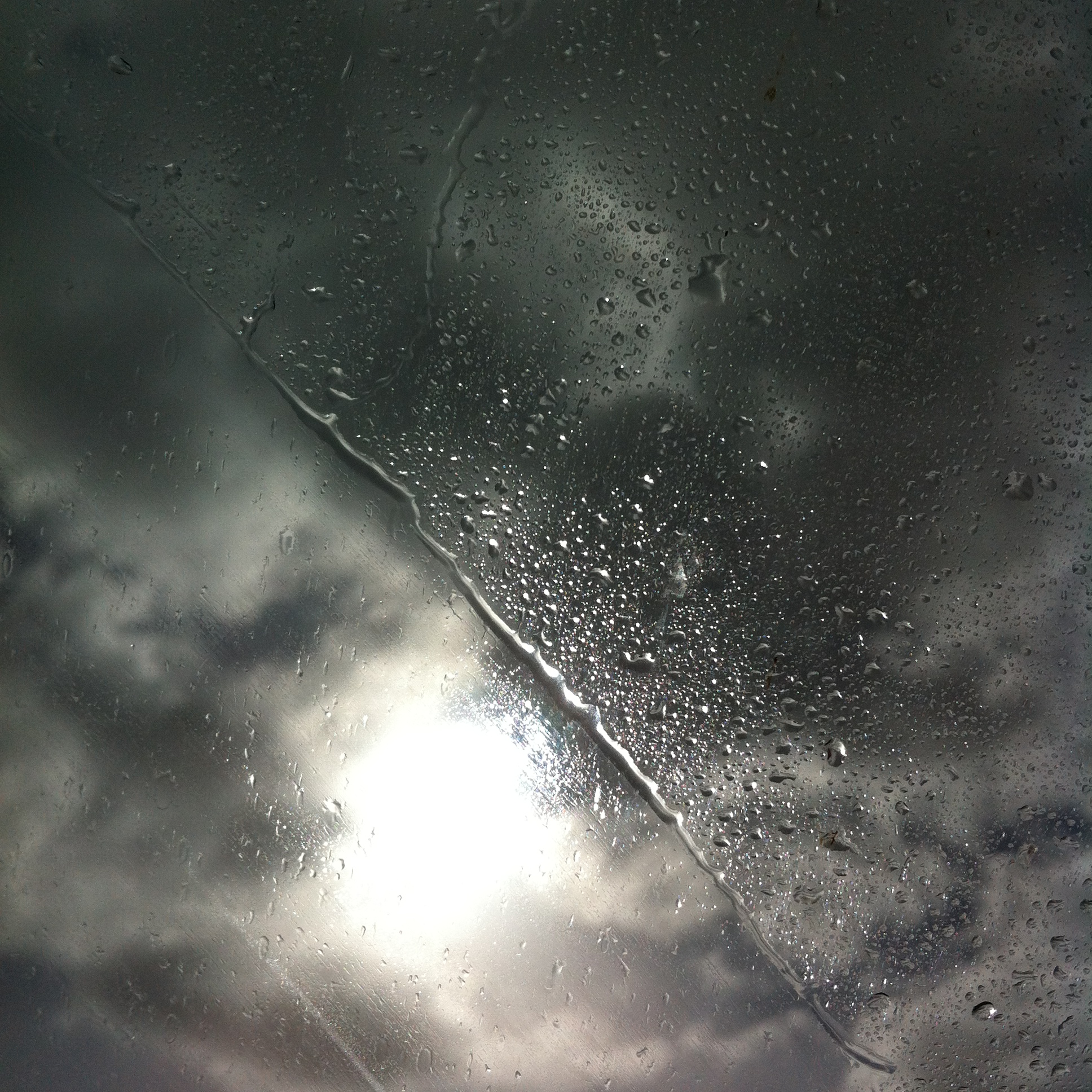 It started dumping rain as we headed back home. I like to watch the raindrops race on the windows as the car's moving.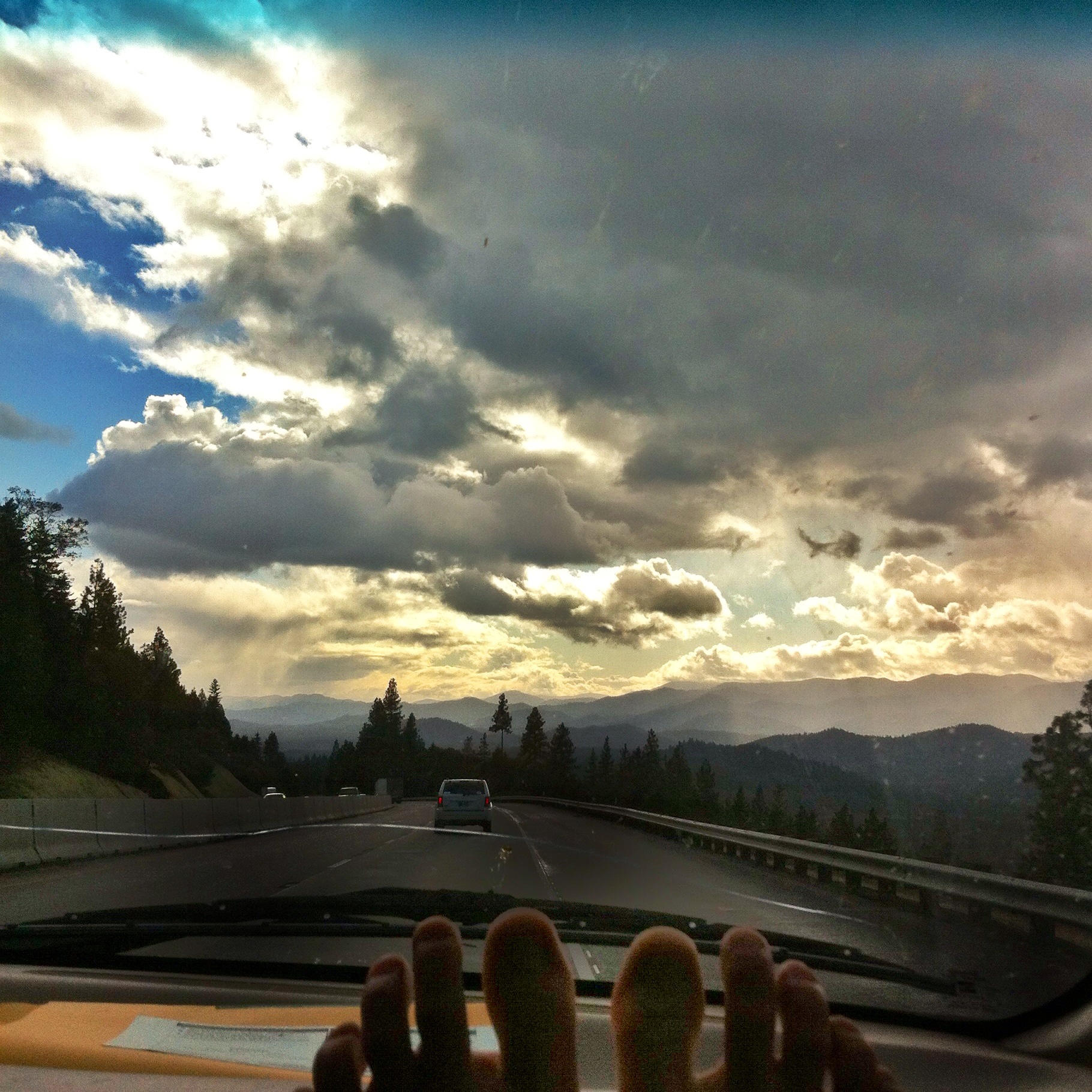 What it looks like from the passenger seat, returning to Ashland from Portland.