Shall we take a peek at the last week? Here it goes…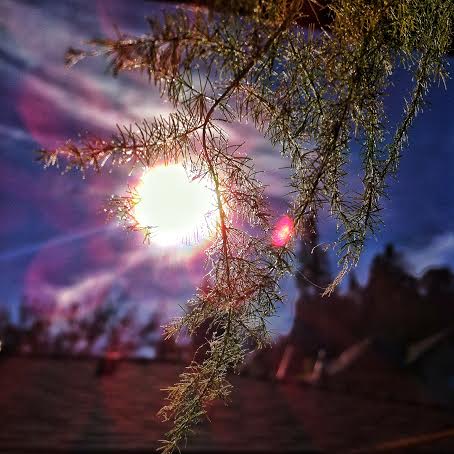 Inside fern getting some outside sunshine.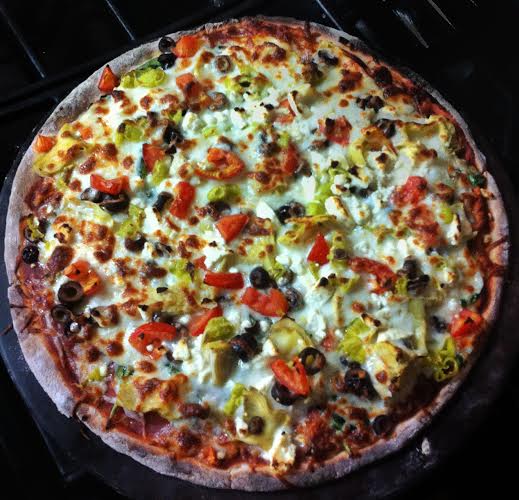 Homemade Mediterranean pizza. The best yet.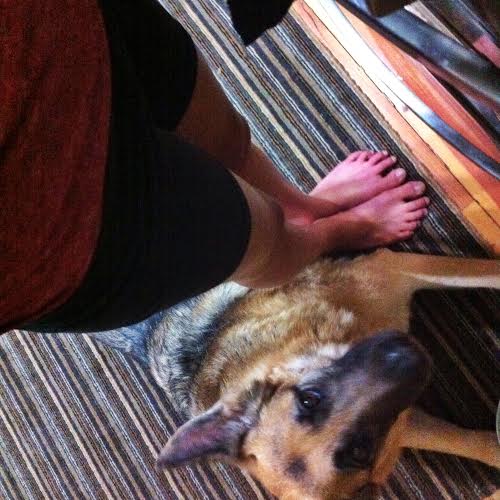 This is how we cook around here, apparently.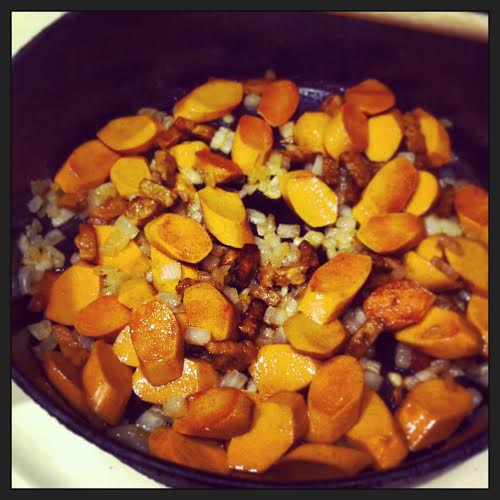 A Thanksgiving week pre-dinner – tempeh bacon filled veggie dog beanie weenies.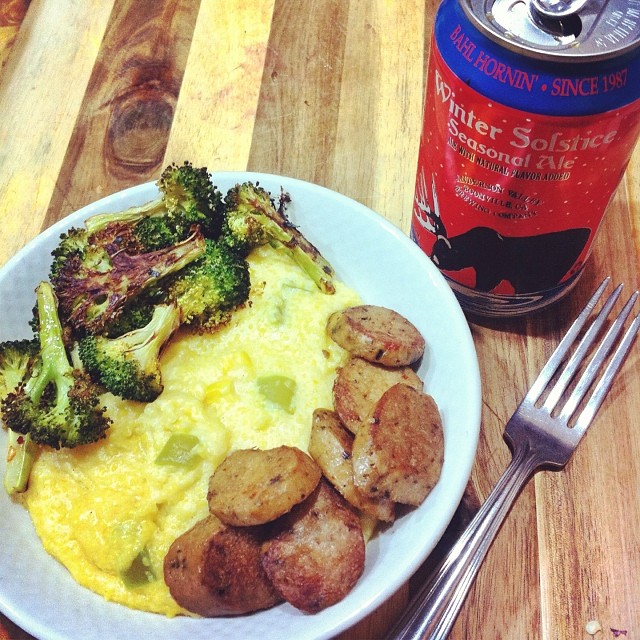 Another easy meal of cheesy jalapeno polenta with sweet corn, red chili roasted broccoli, and TJ's veggie Italian chicken sausage.
My favorite part about Thanksgiving is the homemade cranberry sauce.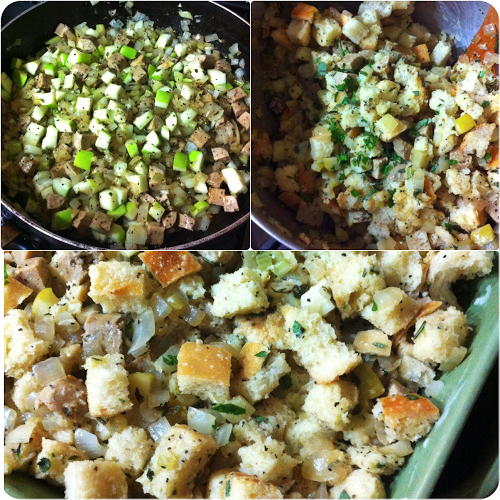 My next favorite is stuffing. This year, sourdough with sage, Granny Smith apples, other herbs, and veggie chicken sausage.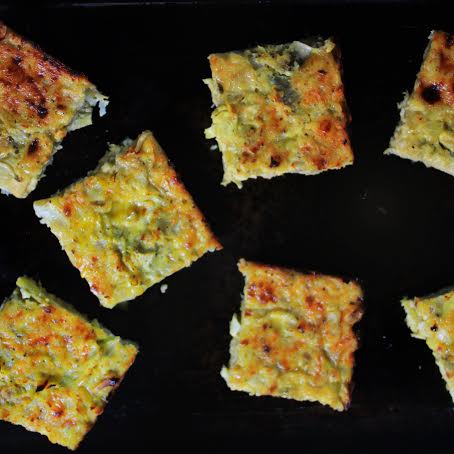 I made Tracy's artichoke squares… More on that soon. YUM.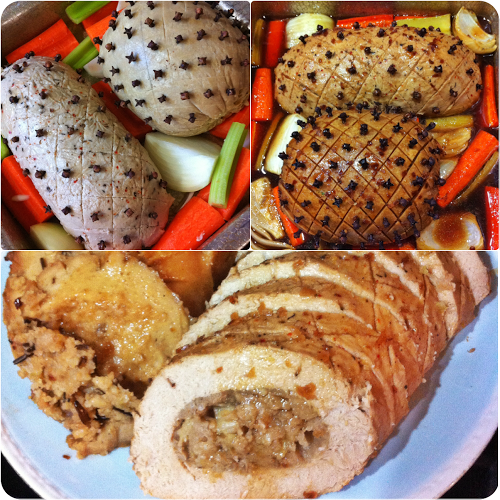 This year's Thanksgiving included the Tofurkey ball-o-veggie meat as well as a veggie roast from Trader Joe's.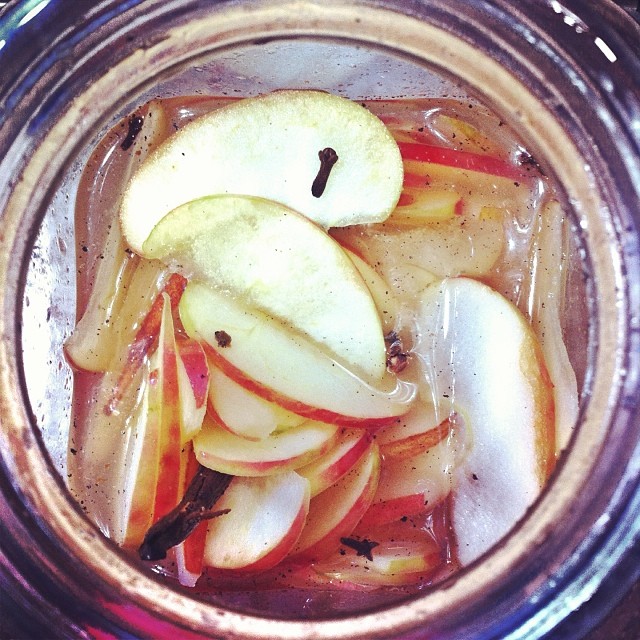 A sangria experiment I will share with you sometime soon.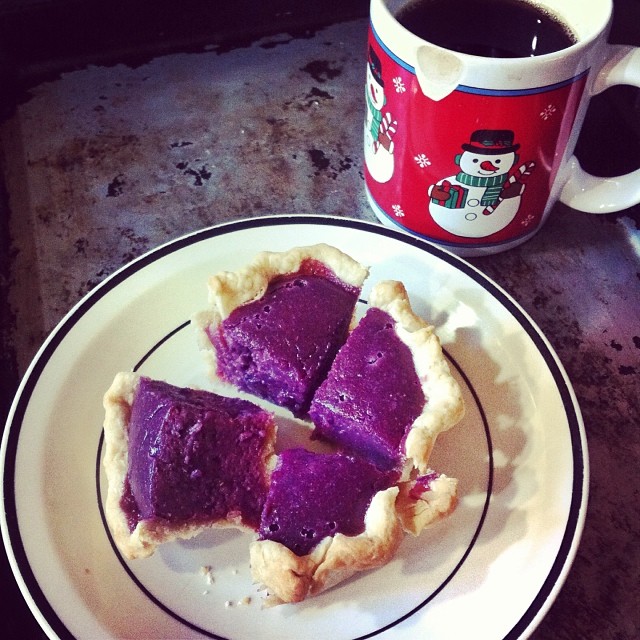 We had a purple sweet potato pie this year. Extra filling and extra pie crust dough meant a mini pie for Thanksgiving breakfast…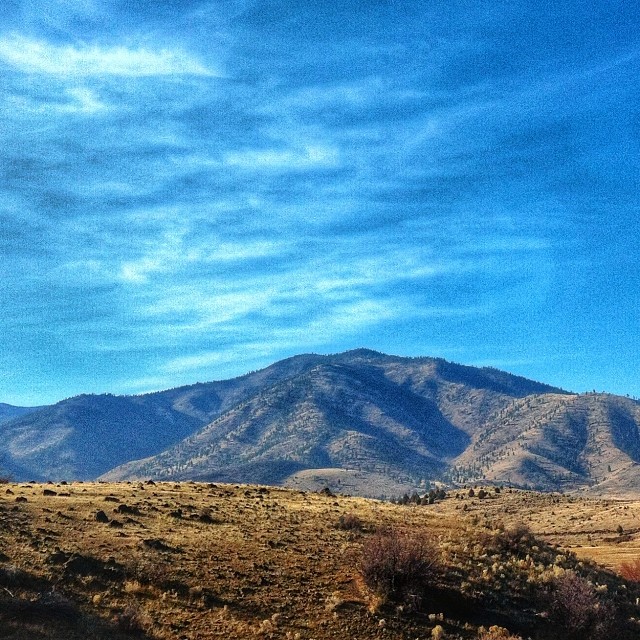 Friday was my husband's birthday. He requested a trip with the kids to go watch the Mountain Pacific Sports Federation Men's Water Polo tournament in Stockton, CA… Hello, California sun, goodbye cold-ass Oregon.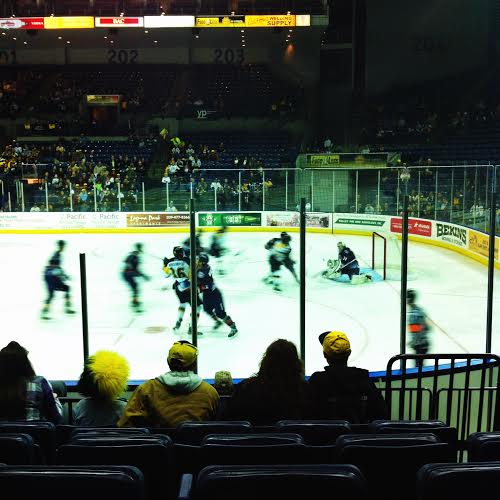 We were gifted four tickets to the Stockton Thunder ice hockey game. Having never been to a professional hockey game, I was blown away… There were fist fights and bloody noses. And the crowd… people-watching at its finest.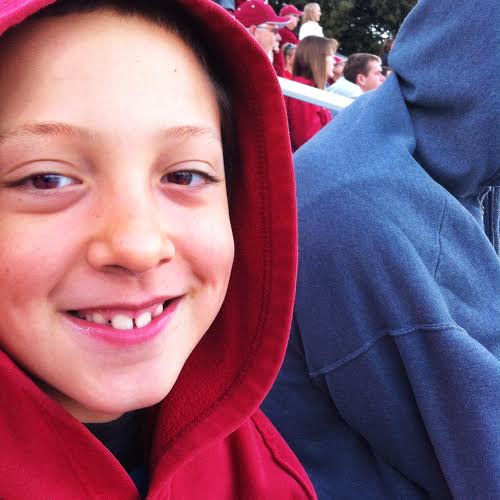 Looking older and older every day…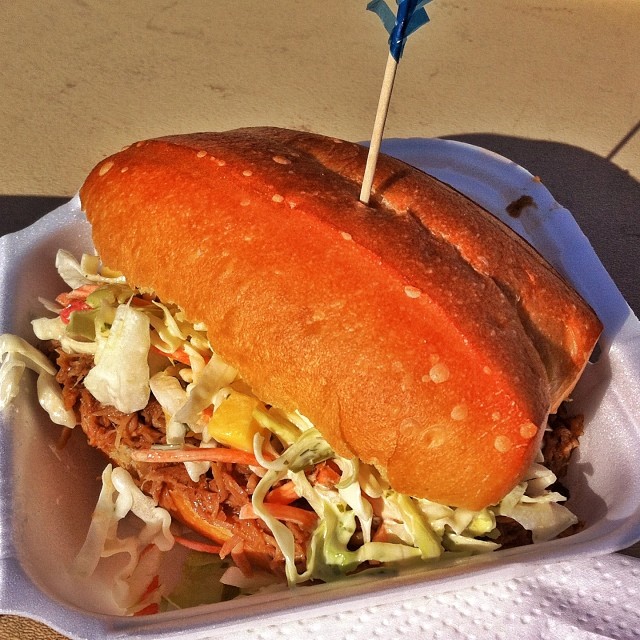 I had a pulled pork sandwich from the Mamas and the Tapas food truck at the polo tournament… So dang good.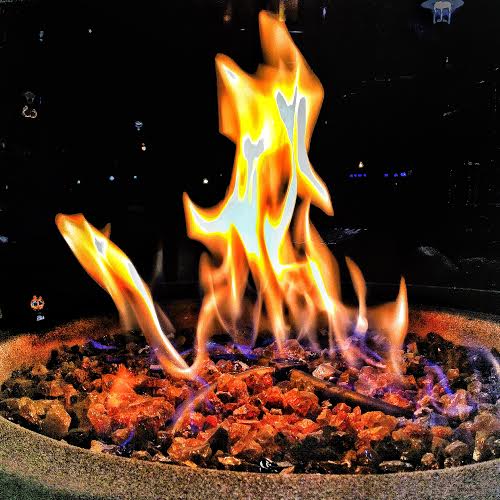 We stayed at the University Plaza Waterfront Hotel, which featured a nice courtyard to hang out in. We had pizza around a firepit with the kids, for dinner after the polo games last night.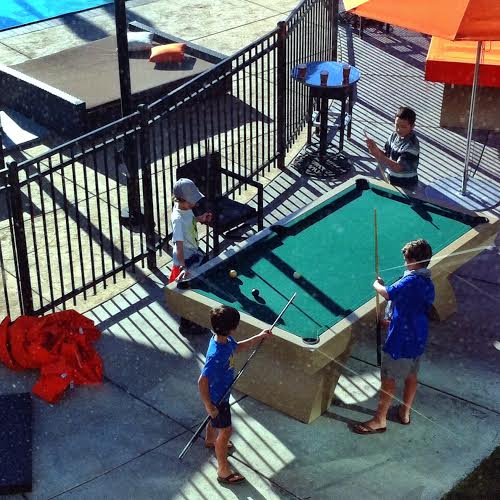 Silas made some buddies with some southern Cali boys at the hotel.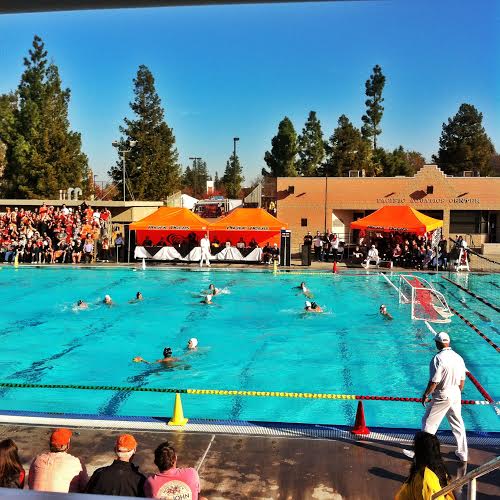 The water polo was crazy (as to be expected). USC ended up winning the tournament, a win of 10 – 8 over Stanford.
With that… are we really in December already?!