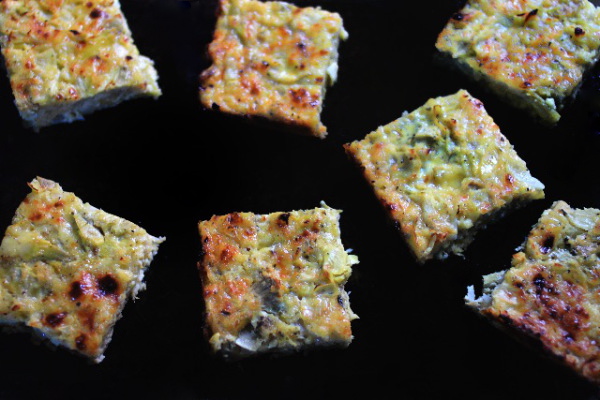 In the food world, I understand that Thanksgiving is a big deal. There are so many dishes to give your attention to, so much time to spend on preparing and planning. This year, however, Thanksgiving was a small ordeal for us. Dinner included my husband, mother in-law, and myself. My husband's birthday was the Friday following Thanksgiving and we had plans to go out of town with the kids for the weekend. That trip meant we would either have to freeze the majority of our leftovers or give them away… or plan on less food to begin with, decreasing the liklihood of leftovers.
I cut down the menu I had originally planned, but managed to make too much food anyway. We had the usual Tofurky roast, which I think I'd like to skip all together next year. My mother in law had also picked up Trader Joe's vegan turkey roast so we had that as well. We planned to pack leftover Thanksgiving turkey sandwiches for the road the following morning, so the vast amounts of veggie meat wasn't too overwhelming. Our table hosted some of the usual dishes – mashed potatoes, vegetarian mushroom gravy, homemade cranberry apple grape sauce, stuffing… When I modified my original menu, I figured appetizers weren't really necessary, but there was one dish I couldn't talk myself out of making.
This recipe for baked artichoke squares has been floating around my brain since I first saw it, nearly a year ago. Since artichokes and cheese are often pretty big hits around our house, I thought this would be a perfect small dish to include as an appetizer. The recipe is easy and as it turns out – the final product is absolutely delicious. These squares are similar to a crustless quiche and thus served in the same way – warm or at room temperature. I am certainly adding this to my (short)list of go-to appetizers and quick, simple side dishes. I encourage the same for you!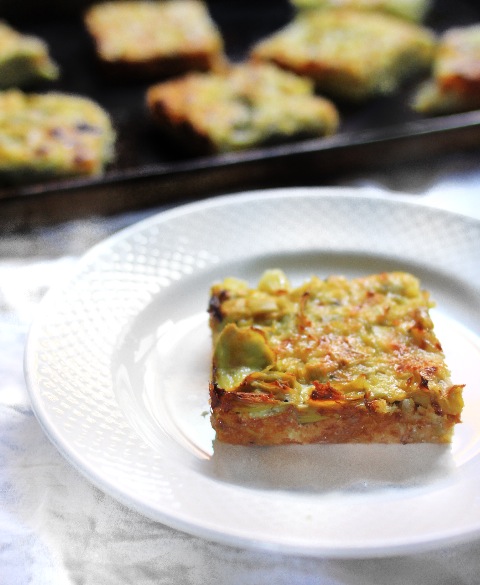 Baked Artichoke Squares
Makes 16 squares
Recipe adapted from Shutterbean (Tracy Benjamin)
Ingredients:
Two 6 oz. jars marinated artichoke hearts
1 medium onion, diced
2 cloves garlic, minced finely
4 eggs
1/4 cup panko breadcrumbs
1/2 teaspoon sriracha or tabasco
1/2 teaspoon dried oregano
1/2 teaspoon dried basil
2 cups extra sharp white cheddar, shredded
salt and pepper
cooking spray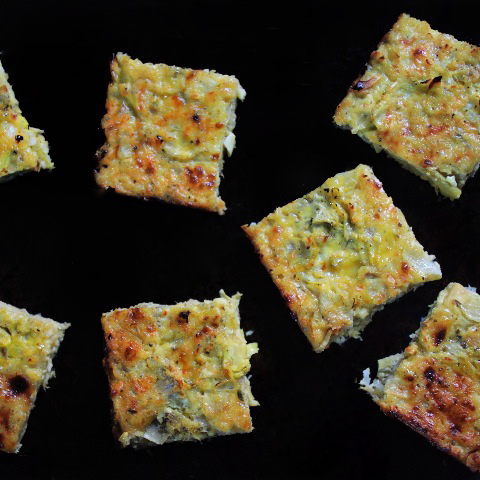 Directions:
Preheat your oven to 325 degrees F.  Spray a 9-inch square baking pan with the cooking spray, then set it aside.
Add the juice from one jar of marinated artichoke hearts to a skillet.  Add in the onions and garlic, then saute over medium-high heat until the onions are translucent.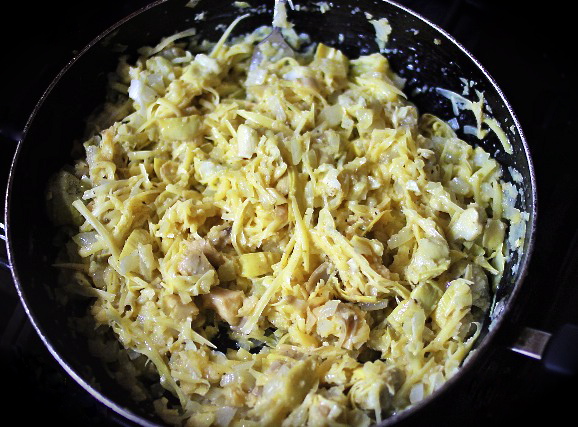 Discard the juice from the remaining jar of artichoke hearts, then roughly chop up all of the artichoke hearts.  Beat together the eggs and sriracha/tabasco.  Stir in the breadcrumbs, artichoke hearts, oregano, basil, onion mixture, and cheese.
Evenly spread the mixture into your prepared pan.  Bake for 30 minutes (until completely set and golden on top).  Let the pan cool briefly, then cut into squares.  Serve at room temperature or warm for best flavor.