Here's a look at the last week…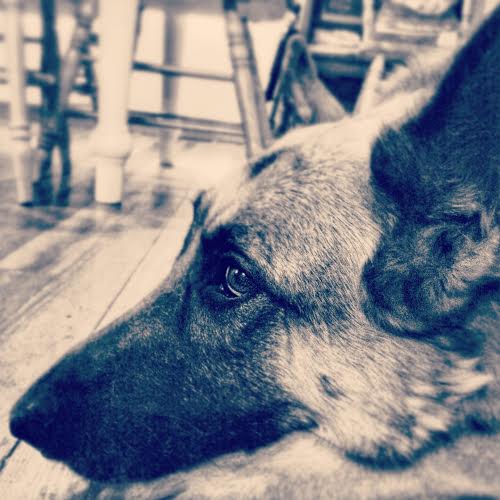 We were not feeling Monday this week.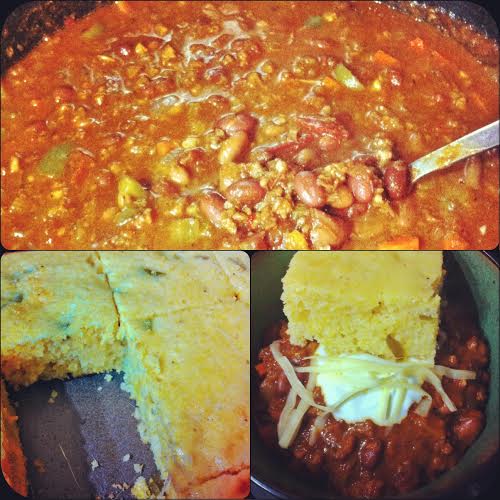 Vegetarian chili with jalapeno cheese cornbread for the approaching cold weather…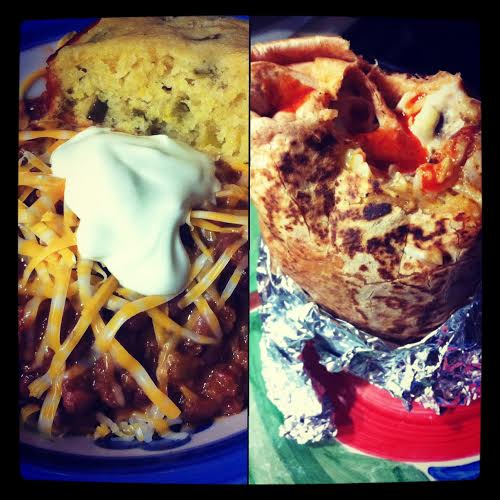 Leftover chili his and her style: straight leftovers for him, chili burrito for me.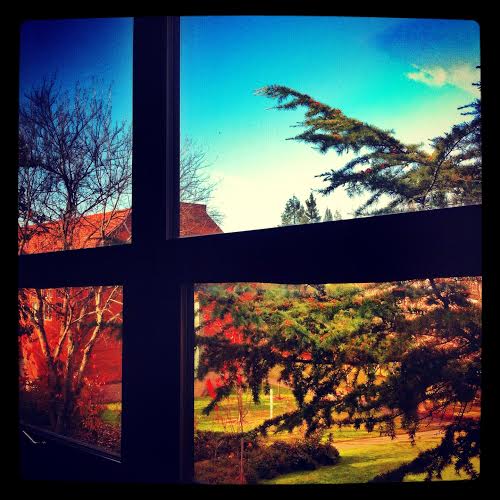 The view from campus while writing this post.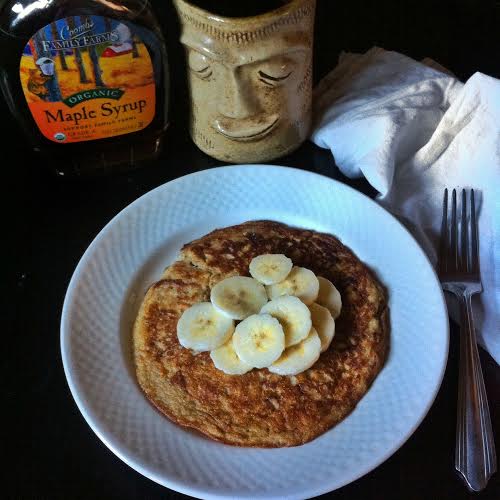 Gluten and grain free banana pancake for brunch one day.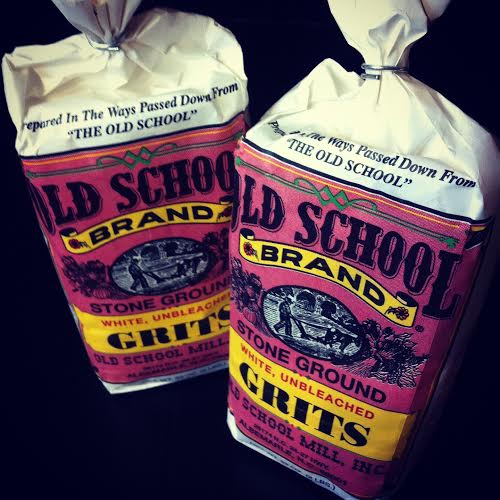 My friend Melissa surprised us with a package in the mail, filled with these North Carolina grits. I was so excited! "Grits" in southern Oregon typically means polenta… and I have been craving old fashioned southern style grits for a good year. (Thank you, thank you, thank you, Melissa!)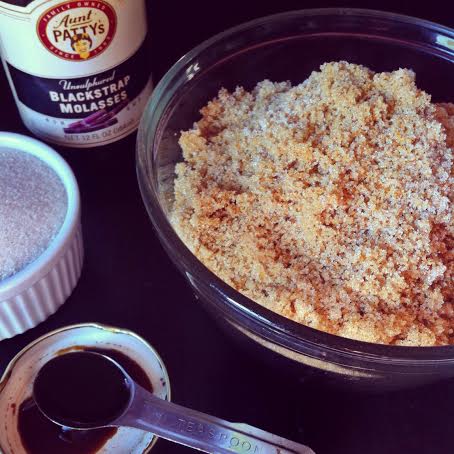 I made brown sugar one day…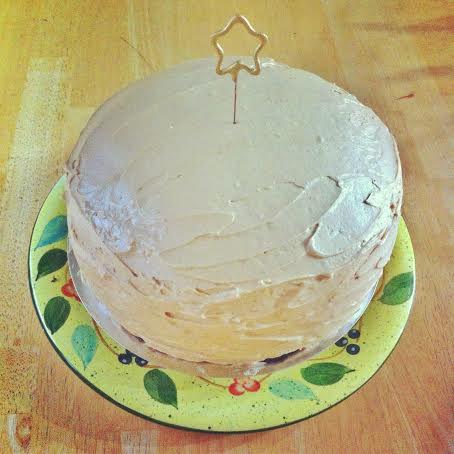 So I could bake this cake…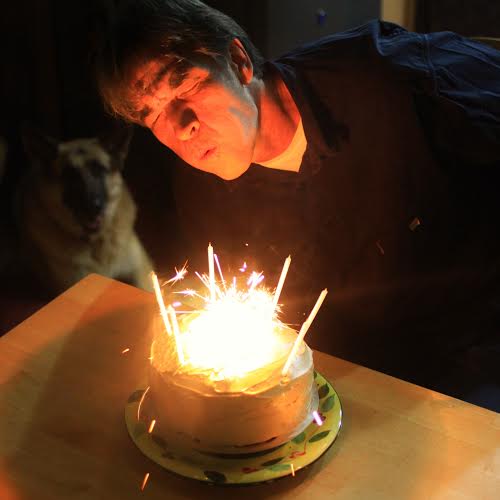 Because last week was my husband's birthday but we were out of town so I couldn't bake a cake until this week. Dark chocolate with peanut butter buttercream, served with warm ganache and vanilla bean ice cream. And for the record, I fully support birthday sparklers at any age. Star-shaped is even better.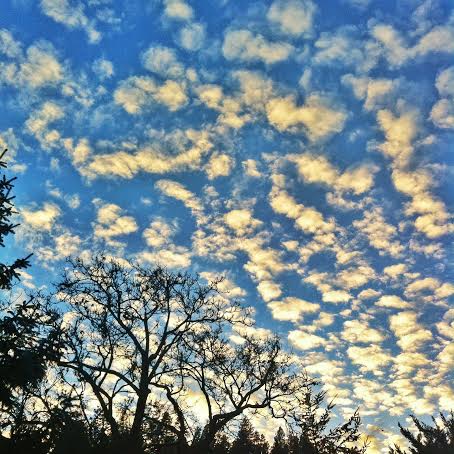 These clouds say snow is coming with cold, cold weather.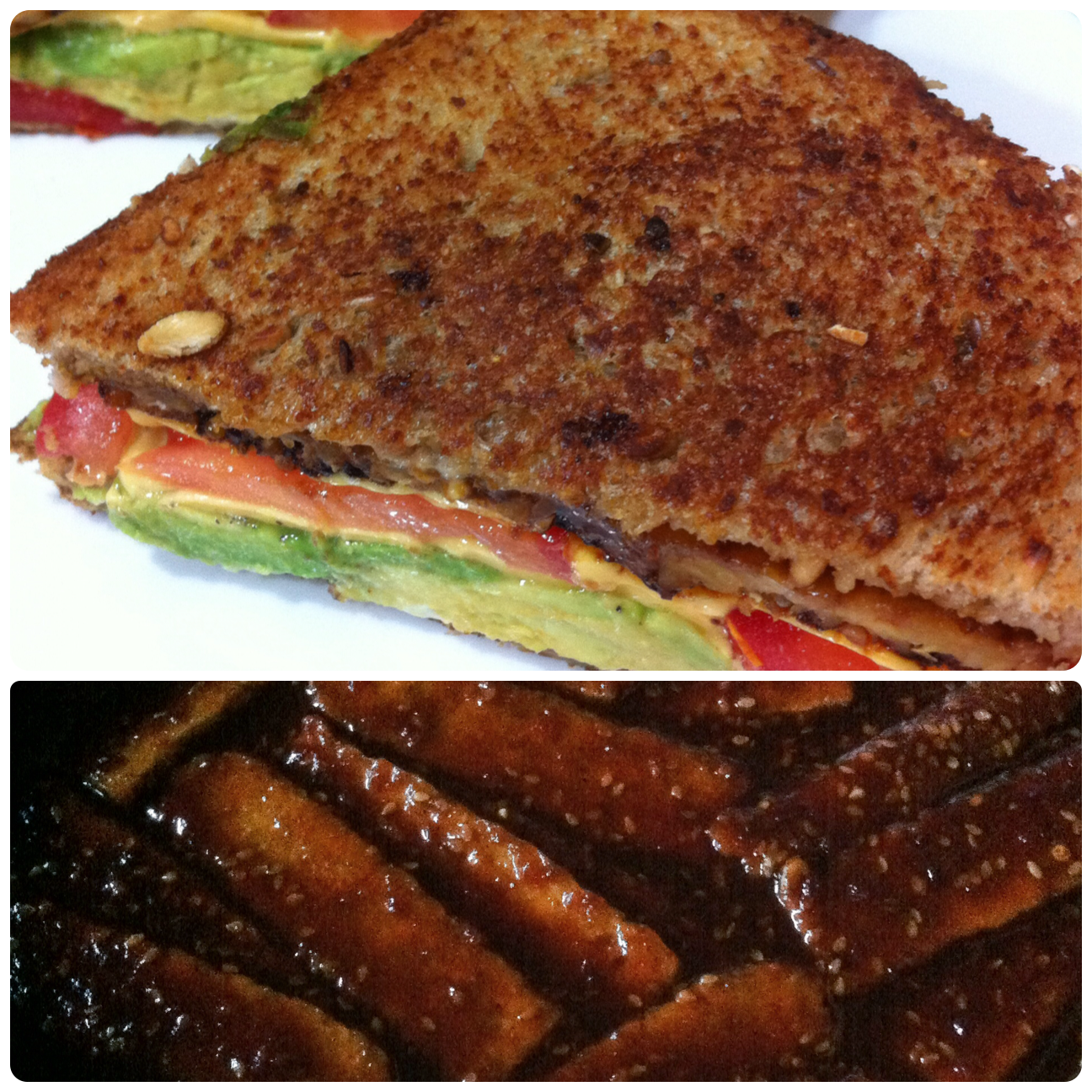 Dinner one night – tempeh BLTs with avocado and cheese.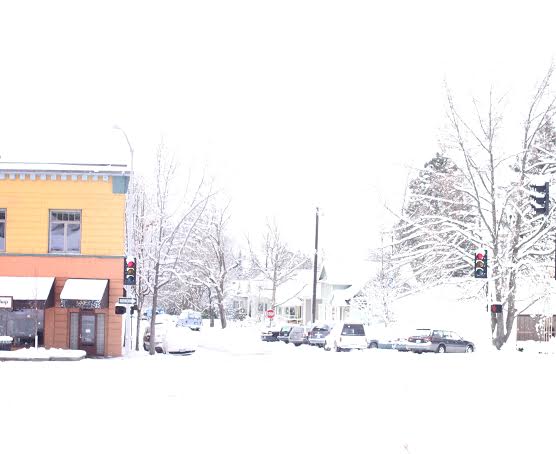 School was cancelled on Friday due to "weather" although until about 1:30PM there wasn't a speck of snow on the ground… But from 1:30 on, snow, certainly showed up. This is downtown Ashland from our house.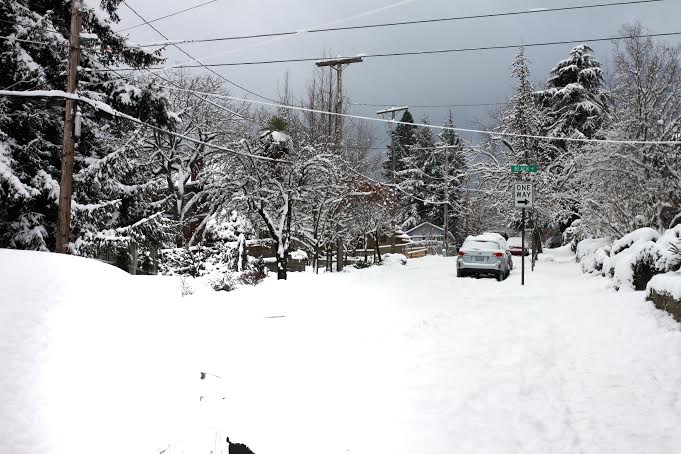 And here is the street from our home. That is a car in the bottom left corner…
Someone is a fan of snow days around here… (Me, too.)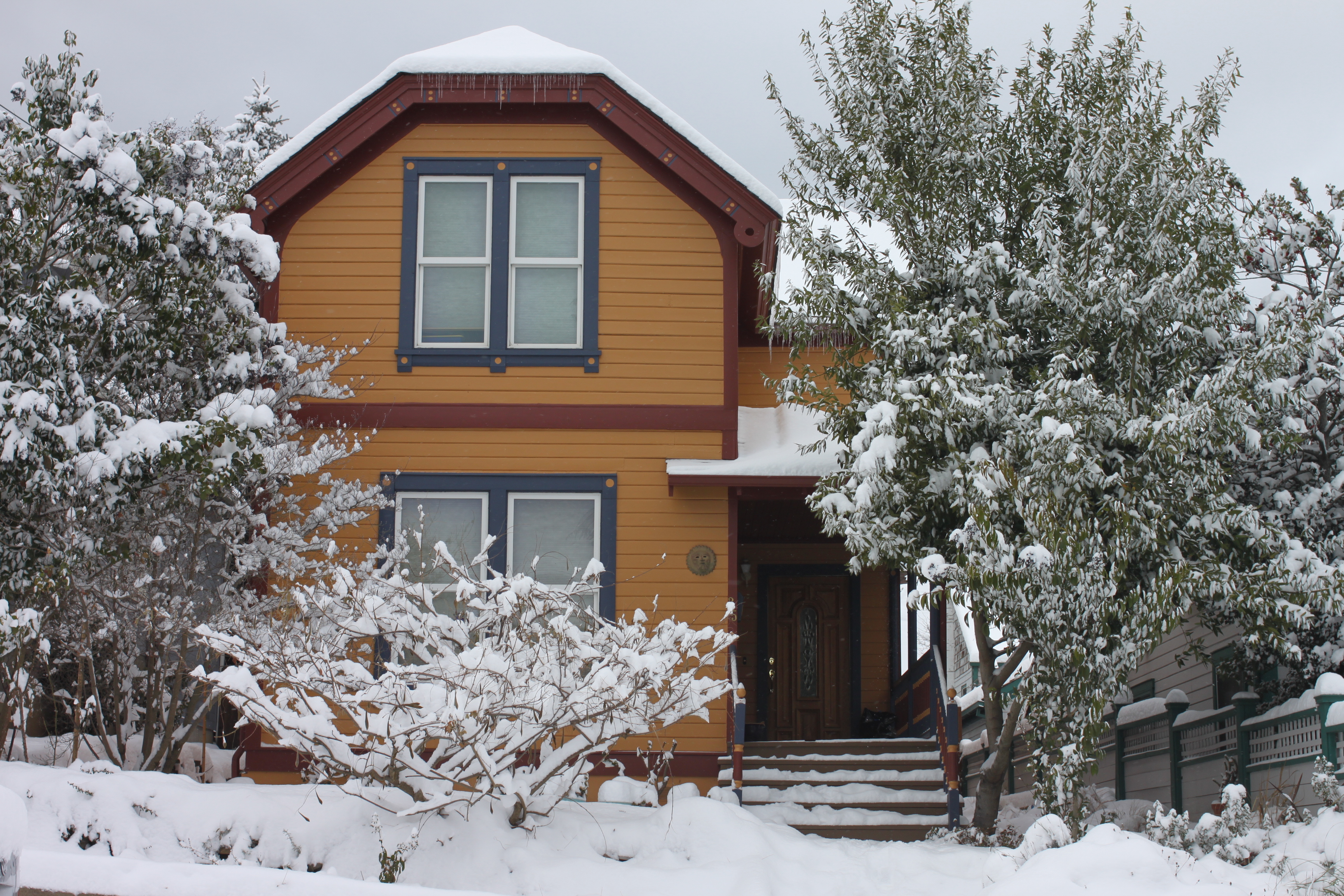 This morning.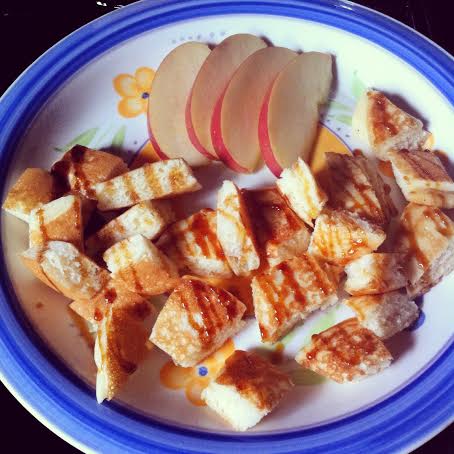 Even though Silas is 8, generally going on 25, he still likes me to cut up his pancakes. I wonder when he'll outgrow that?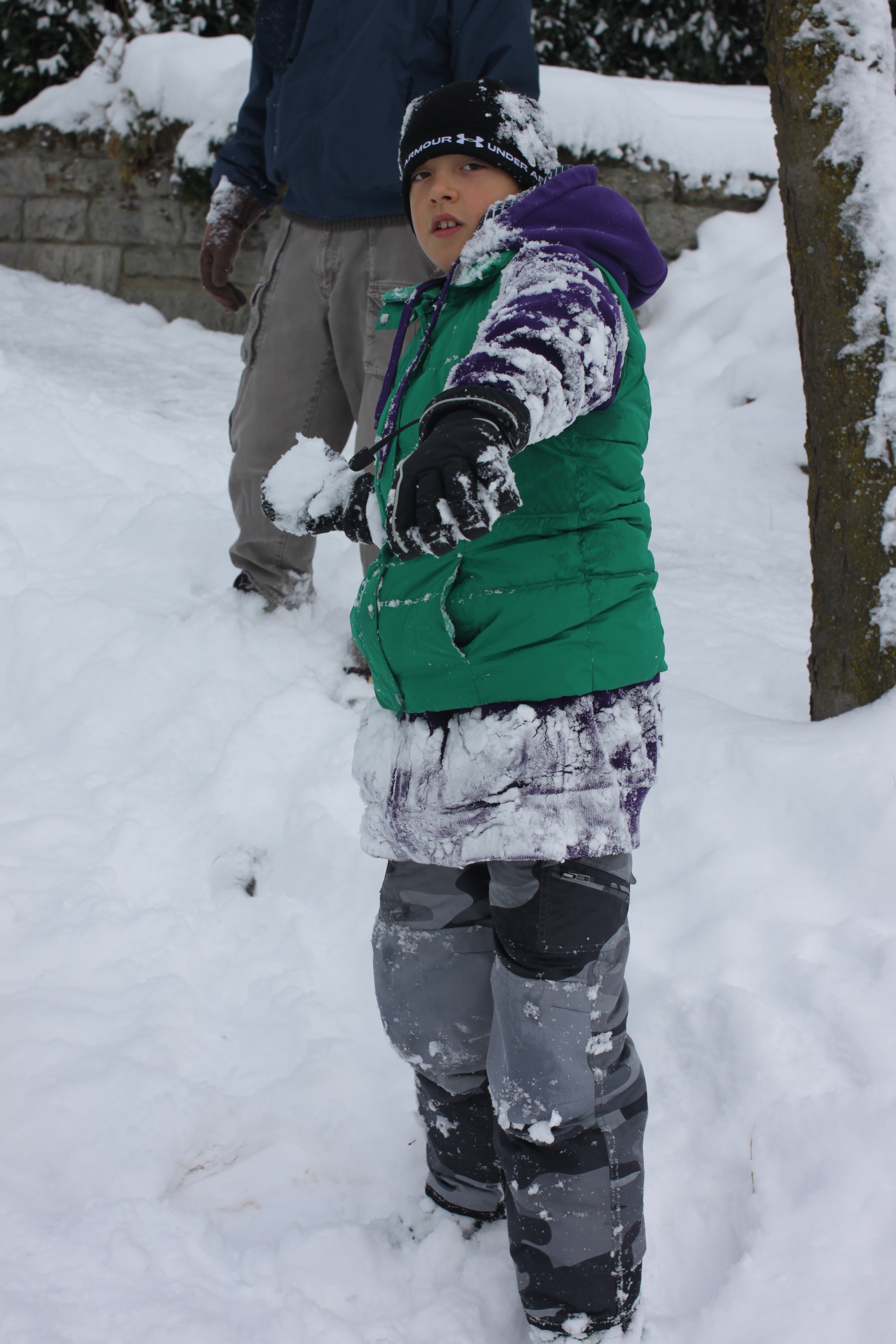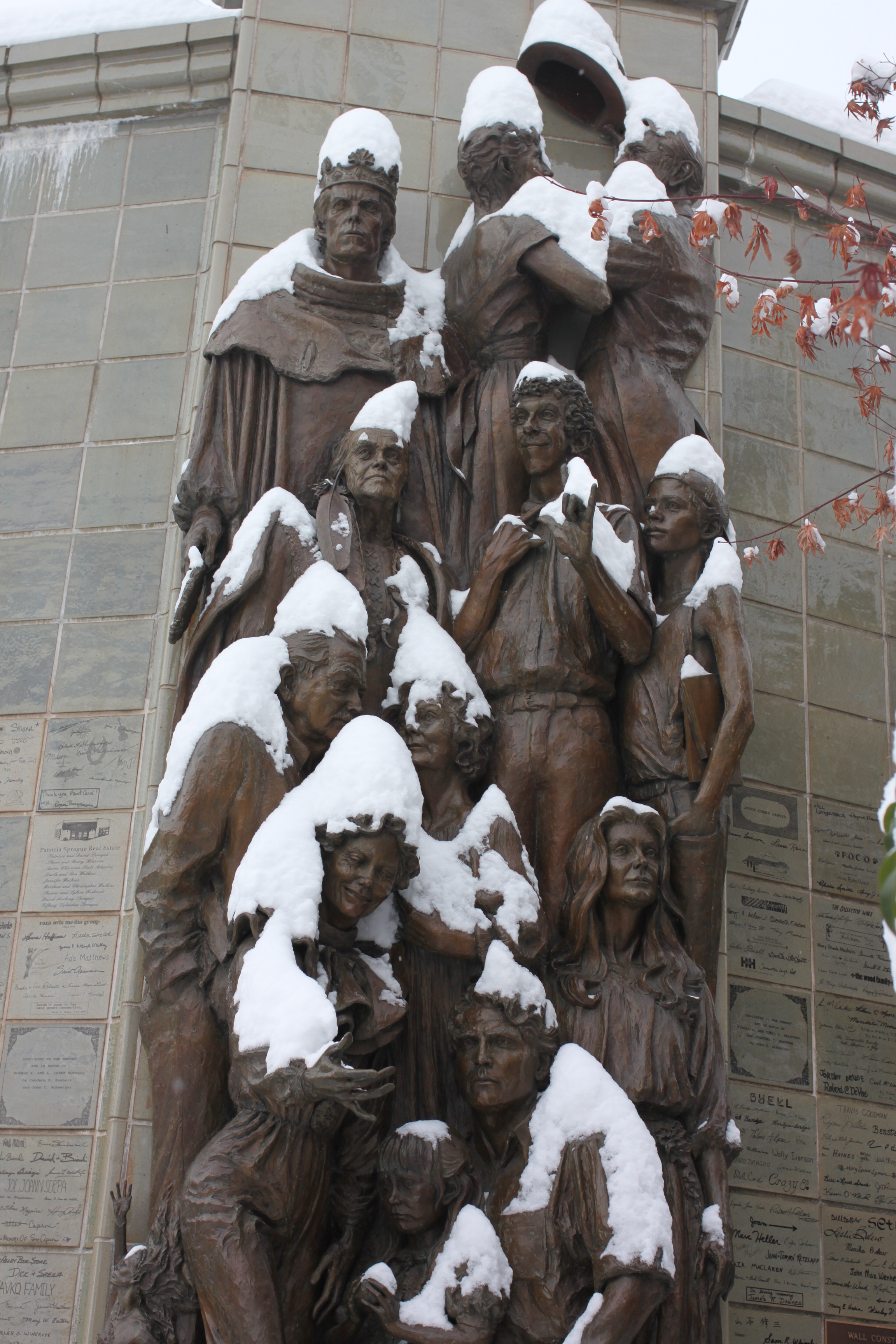 We enjoyed the nature-made hats every one of these statues was given downtown.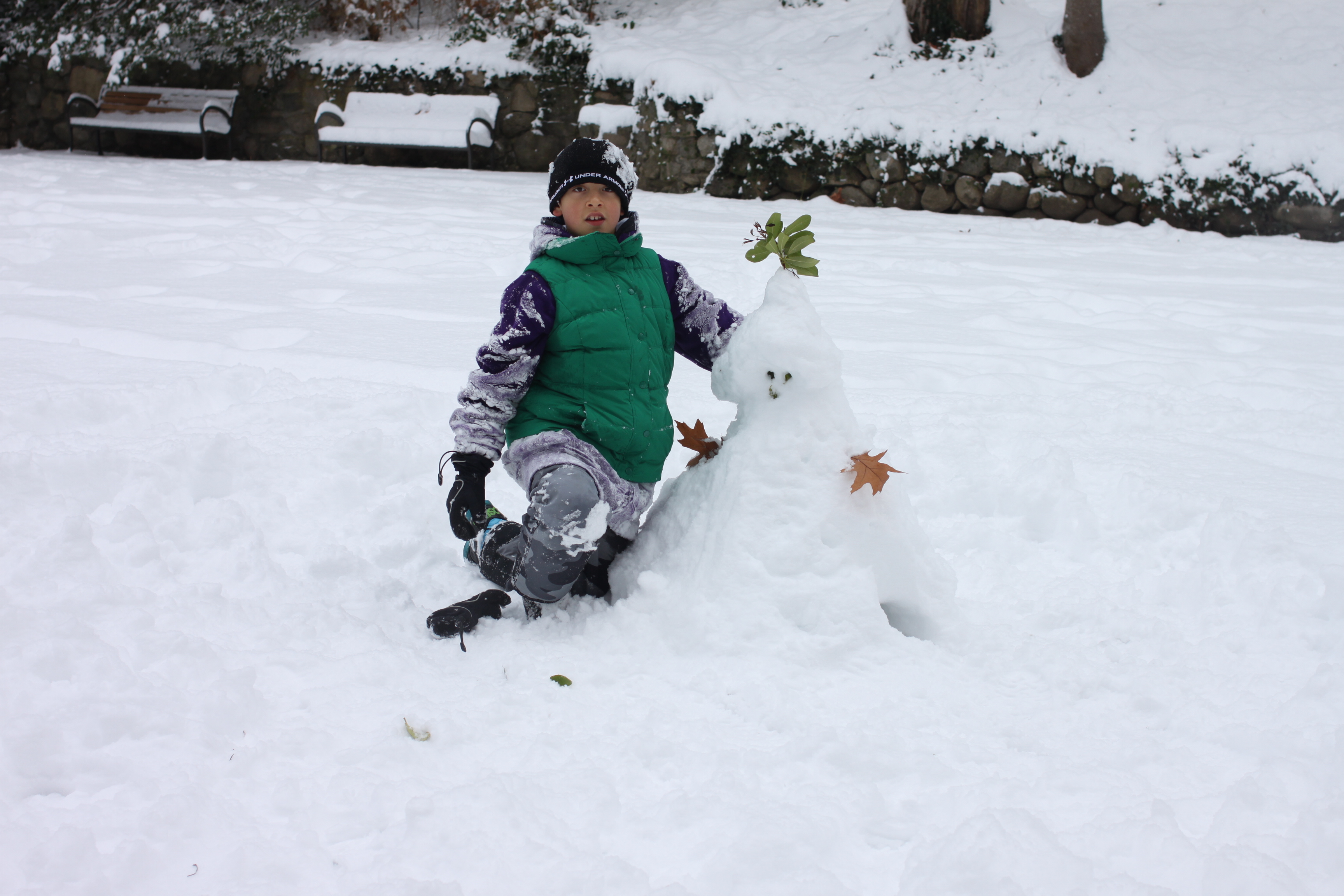 The snow was too powdery to really make snowmen. We settled on this old woman version.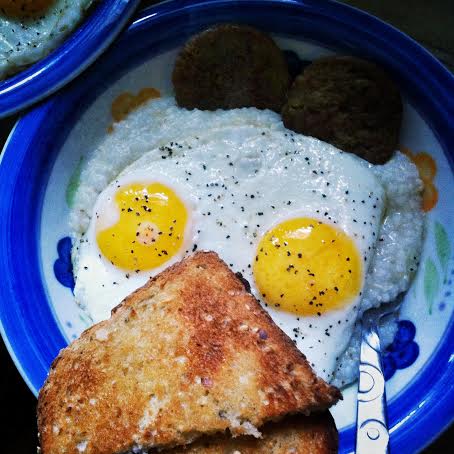 A cold day breakfast of grits, over-easy eggs, multi-grain toast with Earth Balance, and veggie sausage.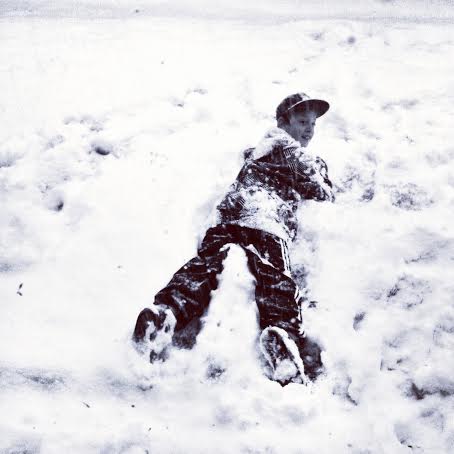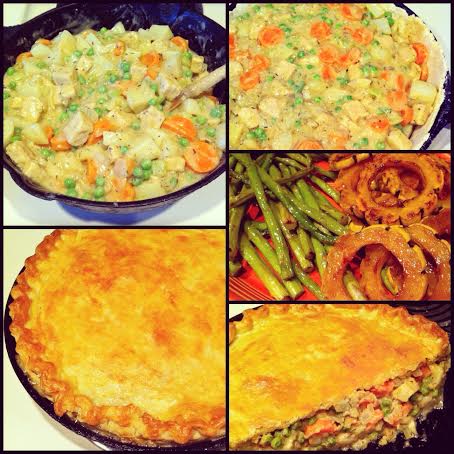 The best and only vegetarian chicken pot pie I've ever made. ;) With roasted asparagus and maple glazed roasted delicata squash. Comfort food.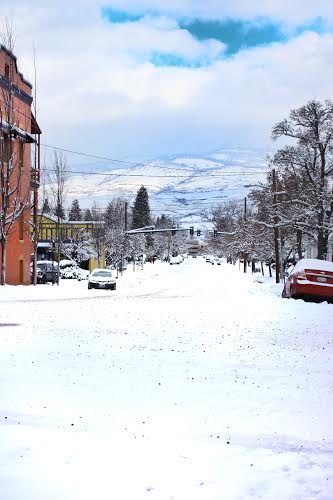 The magic of this town…
Please follow and like us: