It's crazy to think this is the last week of these posts for the year. Next week will be January. It'll be 2014. This has been a fun project, initially begun so I could include some posts that weren't just food oriented. I am planning to continue this next year, along with some other new projects in this little space in the interwebs. With that, here's a look at the last week: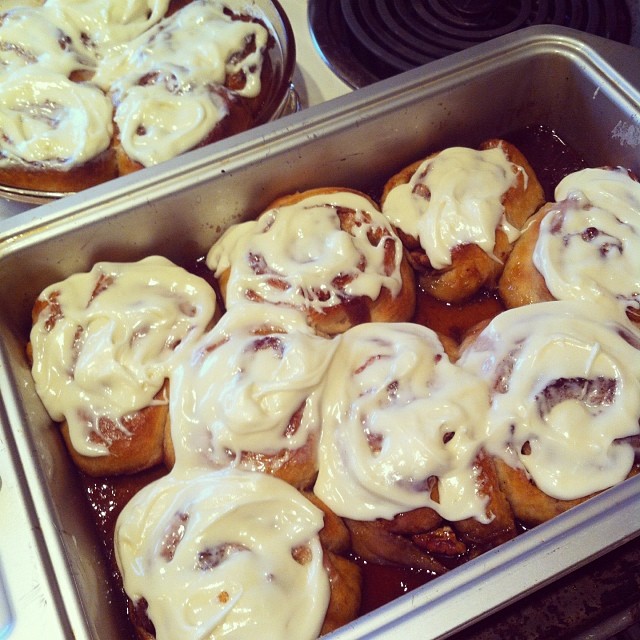 A Christmas morning tradition for six years now. Nutmeg-gy cinnamon rolls with cream cheese icing. (This is the only food picture I took on Christmas, mostly because I was flustered cooking. Christmas Eve we had barbecue salmon, mashed potatoes and a salad. For Christmas day, we had a large, early lunch that consisted of mashed potatoes, mushroom gravy, Tofurky with delicata squash, sweet potatoes and carrots basted with homemade barbecue sauce, herbed sourdough stuffing, cranberry-apple-strawberry sauce, fresh green beans with mushrooms and garlic butter, and homemade mac and cheese. There was also a decent amount of bourbon.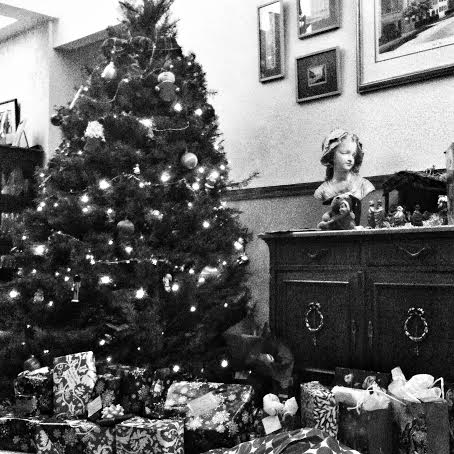 We didn't get a tree this year, as we had been doing a lot of out of town travel well into the holidays. My mother in law gets a tree each year, so we just brought gifts over to place under her tree, then spent Christmas Eve at her house so the kids could wake up there Christmas morning and open their presents.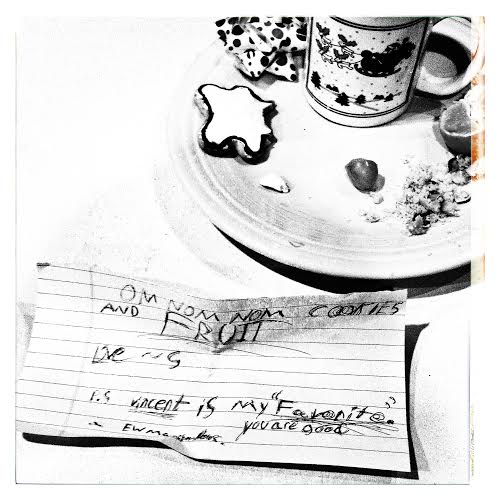 Since Vincent is now 15, he's aware that Santa isn't showing up once he goes to bed. And seeing as he doesn't go to bed until 2 or 3 in the morning (hopefully), I told him he could be Santa for Silas and eat the cookies and fruit that had been left out. He left this note for his brother: "Om nom nom COOKIES and FRUIT    love ~ S   P.S.Vincent is my 'Favorite.' You are good. Ew marshmallows."  I doctored up the note early in the morning before Vincent got up, adding "I love you more," under Vincent's "you are good." Hah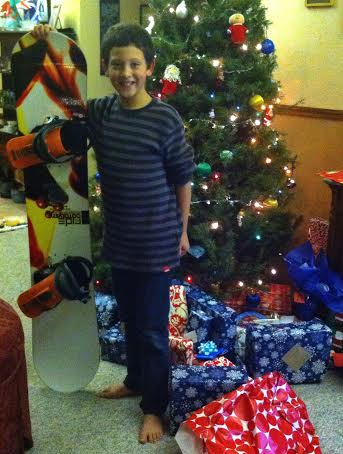 Silas's friend Sydney and her mother gifted him a snowboard, which was crazy but thoroughly appreciated by this little boy…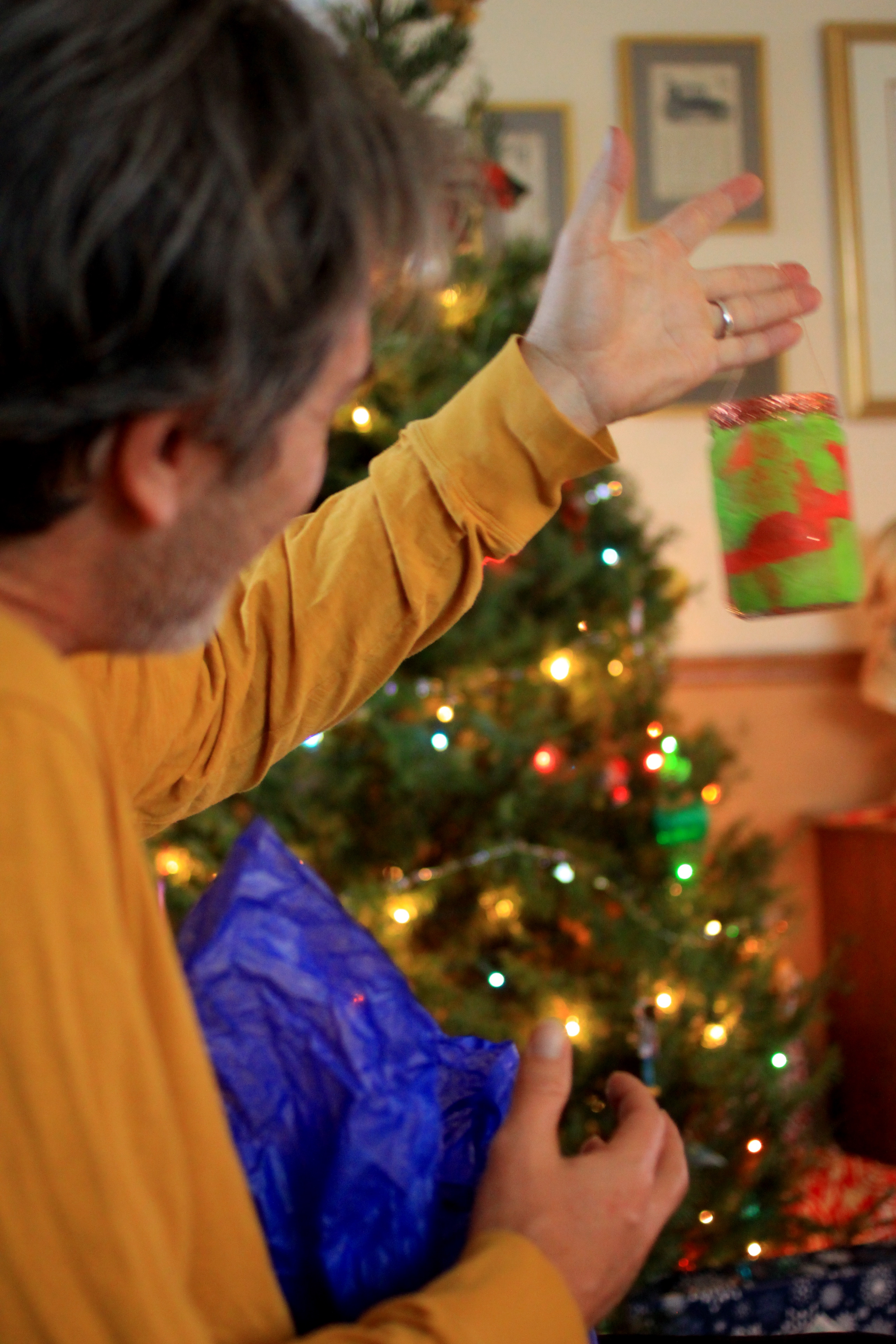 Homemade kid-gifts are always fun.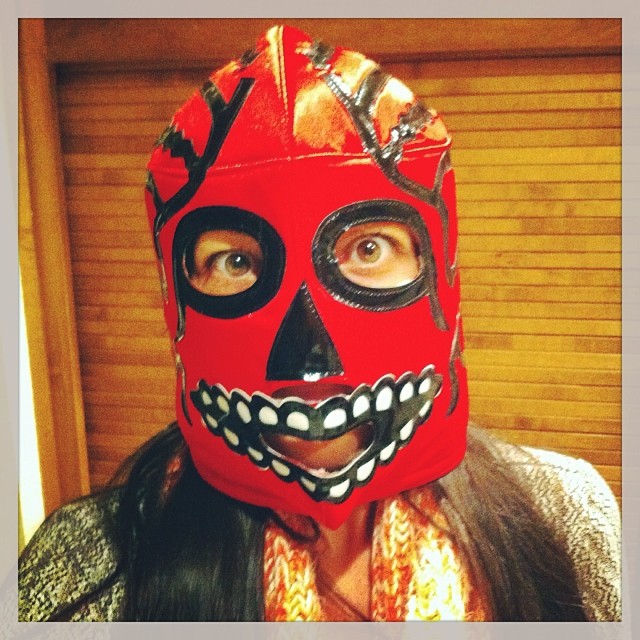 Vincent and his mom gifted me this awesome Mexican wrestling mask. I am trying to think of ways to incorporate it into my everyday-wear.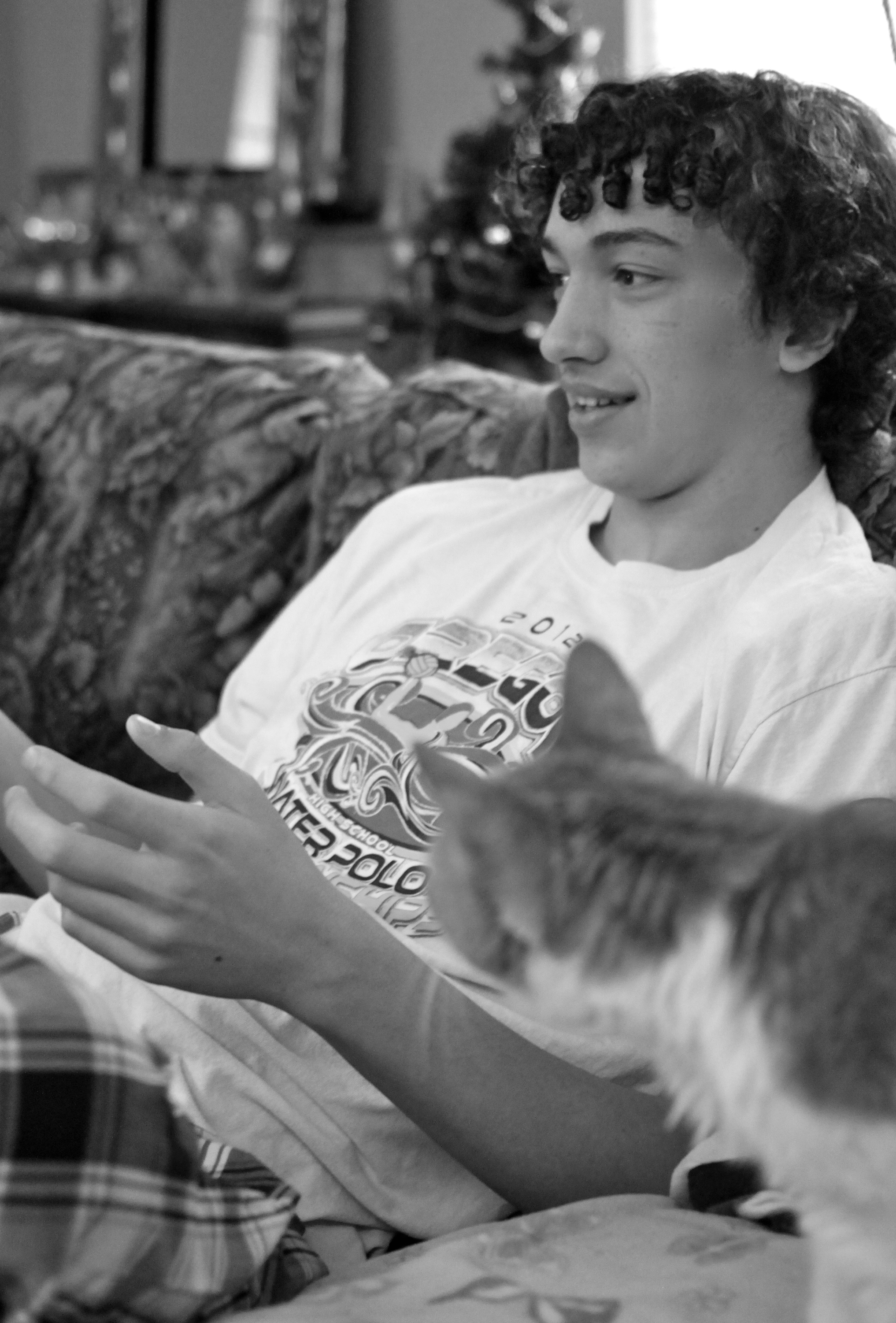 Fun hanging out with dude. He and his brother are so different in the best ways.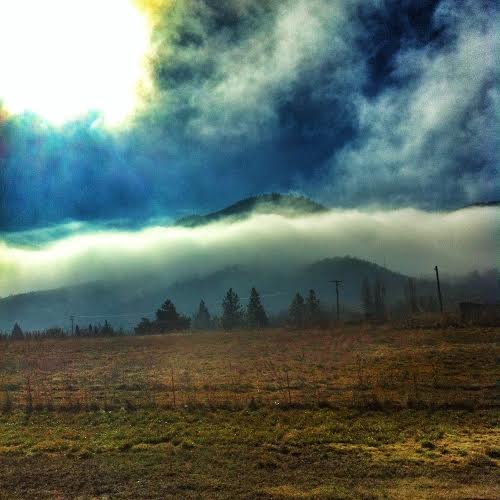 Cold days around here… Accompanied by sunshine and fog.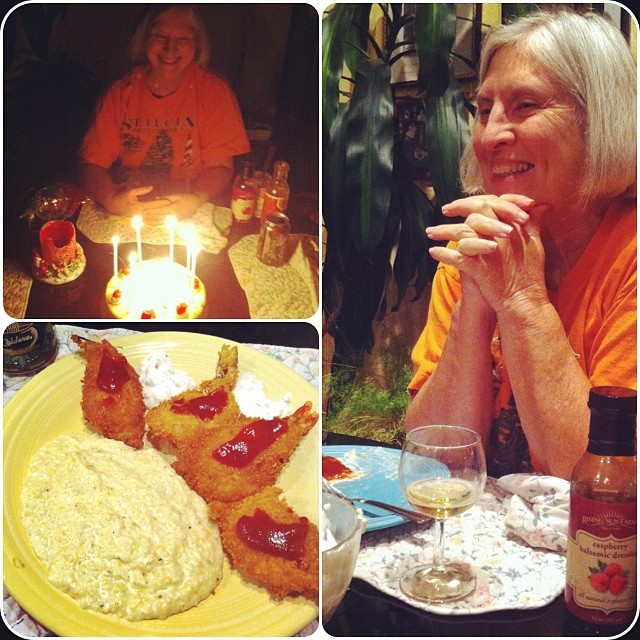 My mother in law's birthday is the day after Christmas. I had told her weeks ago I'd make her the fried shrimp she loves so very much… So for her birthday dinner we had fried shrimp, creamy grits, and then cheesecake for dessert.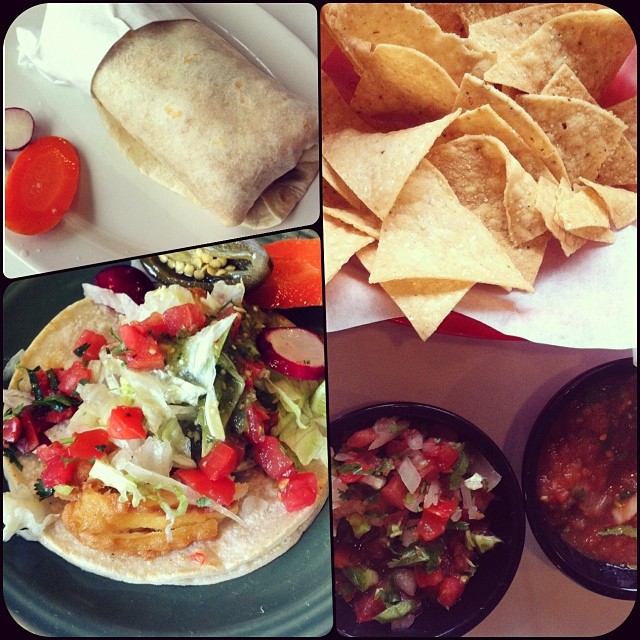 Our post-Christmas lunch consisted of fish tacos and veggie burritos. Unbeatable.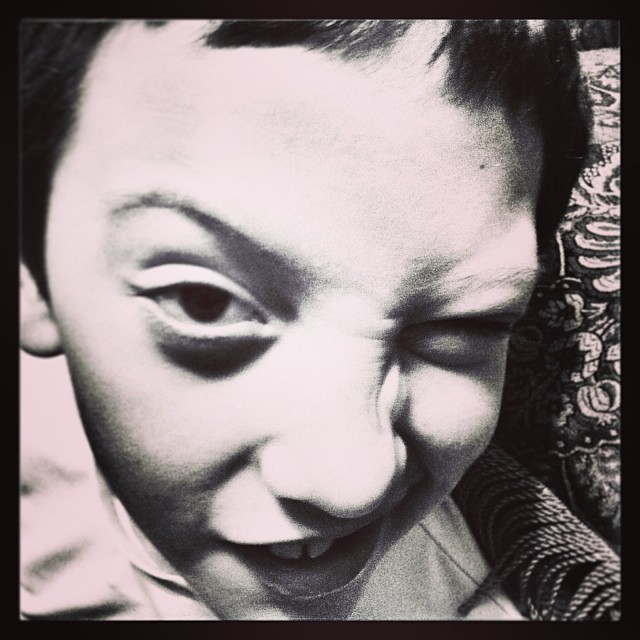 Crazy child.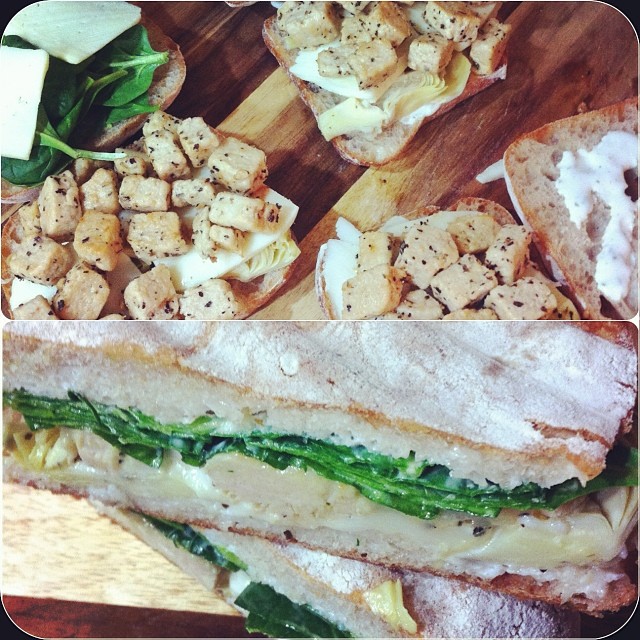 I got a panini press… This was the first sammich off the press: locally made ciabatta bread stuffed with ranch, veggie chick'n, fresh spinach, artichoke hearts, fontina and mozzarella cheeses, and basil. I cannot wait to use this gift more frequently.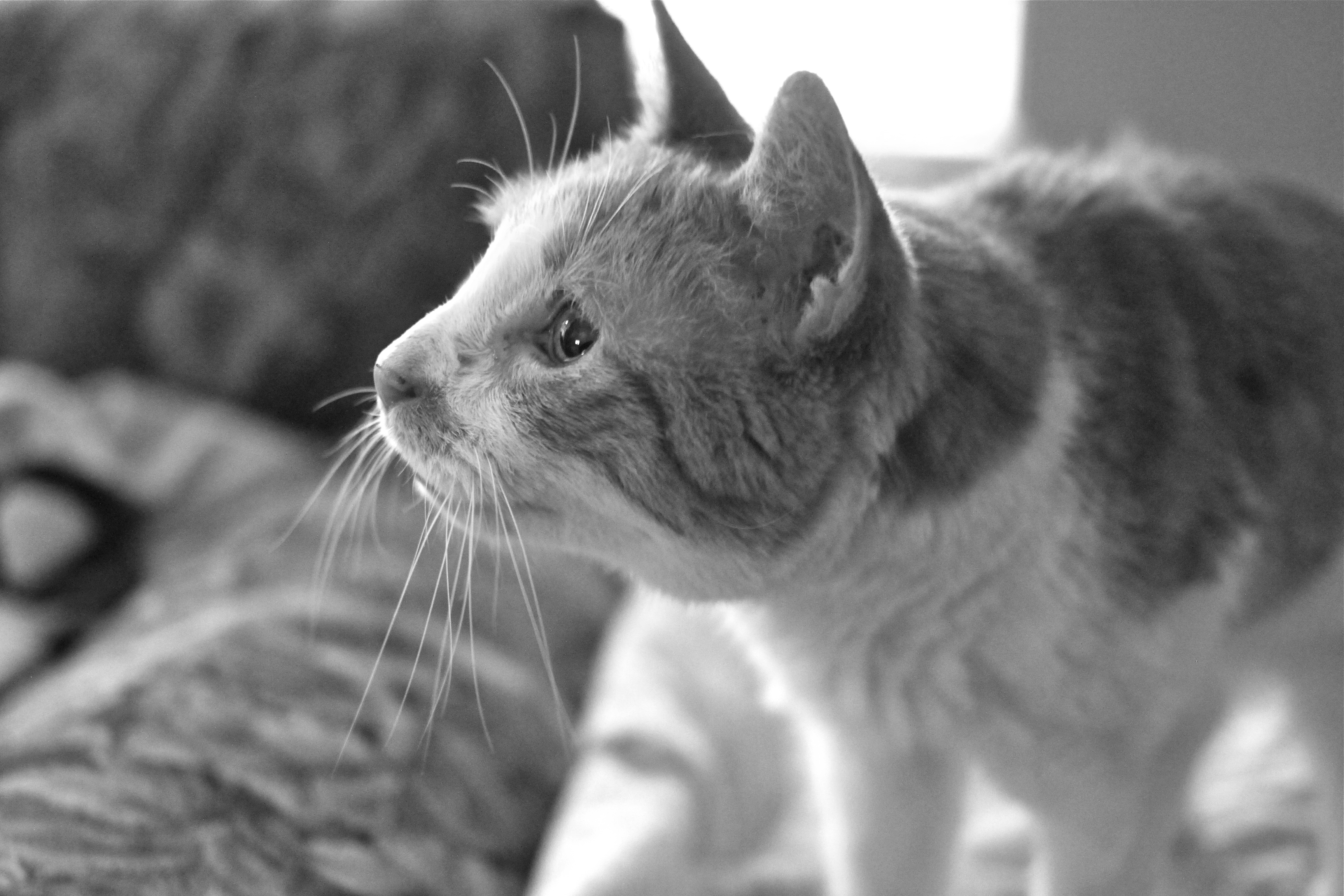 Poor little Euclid hates the remote control helicopter Silas got. Especially after it crashed into his head.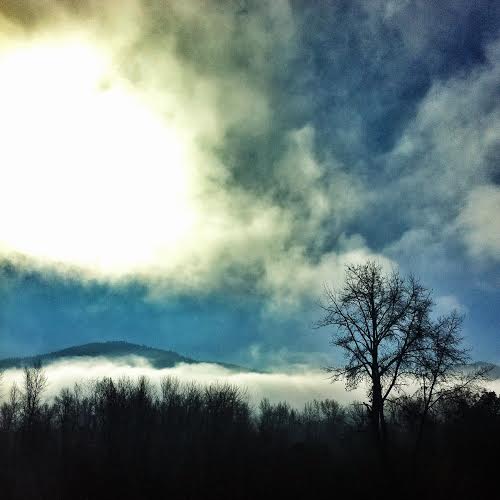 More blue, fog, and sun.
Whole wheat biscuits and gravy.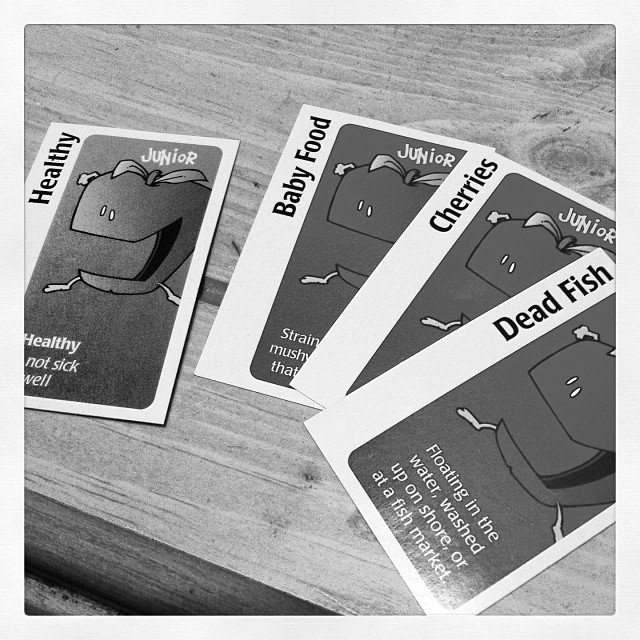 Apples to Apples Junior. Since I know my husband, who judged this round, "dead fish," was the obvious (winning) response to "healthy." I have just been informed about Cards Against Humanity and am convinced it should live in our shelves of games…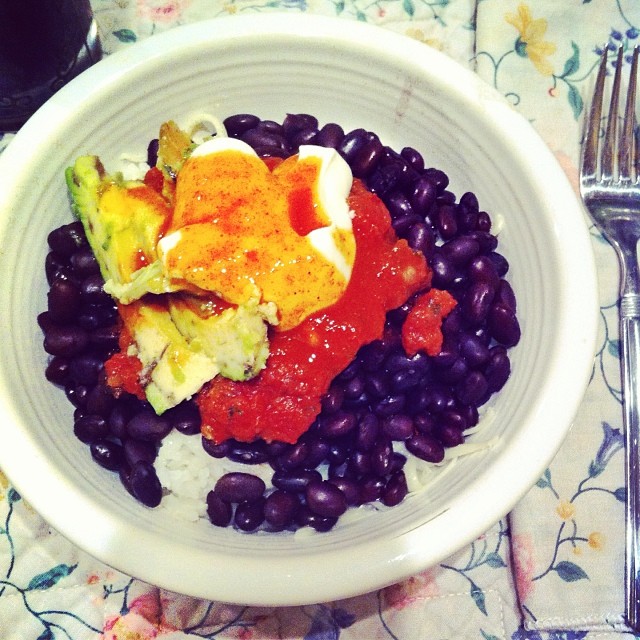 Burrito bowl!