A couple weeks ago, I told you how excited I was that fresh asparagus would begin showing up in our grocery stores. It's one of my favorite spring time vegetables. Roasted, steamed, in risotto, baked into a frittata, topped with hollandaise sauce (how my mama made it for us when I was a kid)… I love these weird looking long skinny vegetables.
Asparagus is a great healthy choice, as it's high in vitamins B6 and C, fiber, folate and an anti-carcinogen and antioxidant called glutathione. This time of year, the asparagus is mildly sweet and can be used in subtle ways. I decided to make a soup where the asparagus was my highlight.  I paired it with earthy mushrooms to make a cream of asparagus soup. While I used cream in the following recipe, you can omit it (the potatoes will add a bit of creaminess anyway) and keep  things entirely vegan if you prefer.
I was very surprised when Vincent came home from school the day after we had this soup for dinner. "Can I have a snack before rehearsal?" he asked.  When I asked him what he wanted, fully expecting some elaborate dish that would require messing up the whole kitchen, his response was simply, "soup!" Followed by "This… mmm this is good soup!" while he demolished a bowl.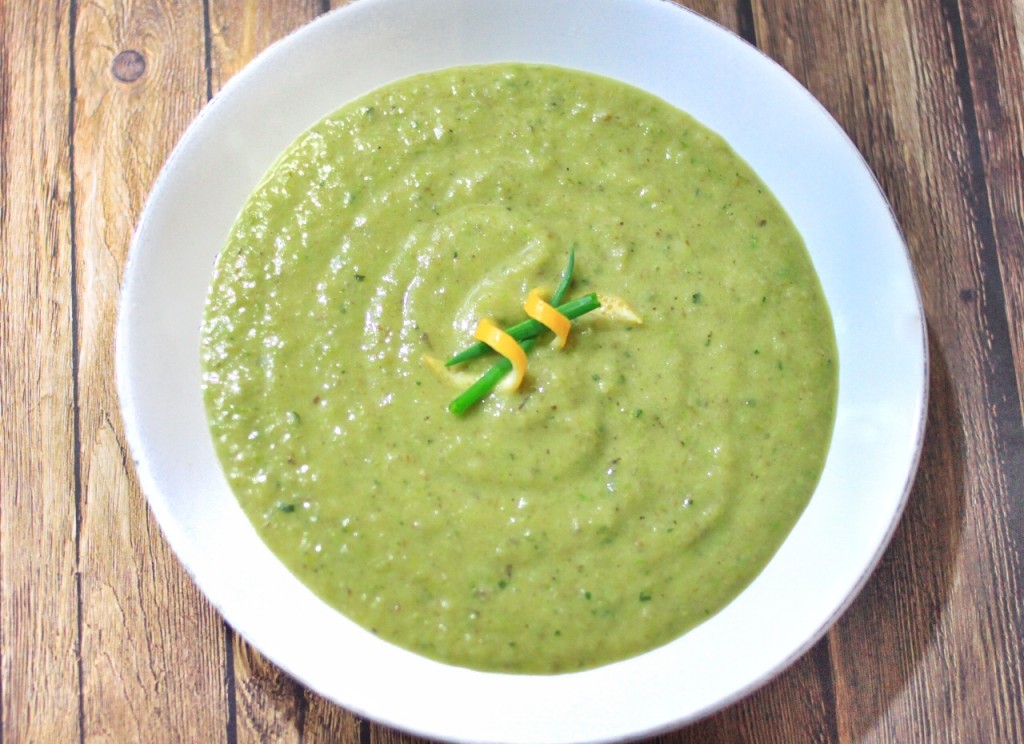 Cream of Asparagus and Mushroom Soup
Yields about 8-10 servings.
Ingredients:
1 1/2 pounds fresh asparagus, tough ends removed, then cut into 3-inch pieces
1 1/2 pounds zucchini, cut into large slices
1/2 pound crimini mushrooms, each one quartered
3 small russet potatoes, peeled and cut into large chunks
3 tablespoons fresh thyme, roughly chopped
1 tablespoon fresh oregano, roughly chopped
zest and juice from one meyer lemon
3 tablespoons olive oil
salt and pepper
1/3 cup heavy cream
4 cups No-Chicken or vegetable broth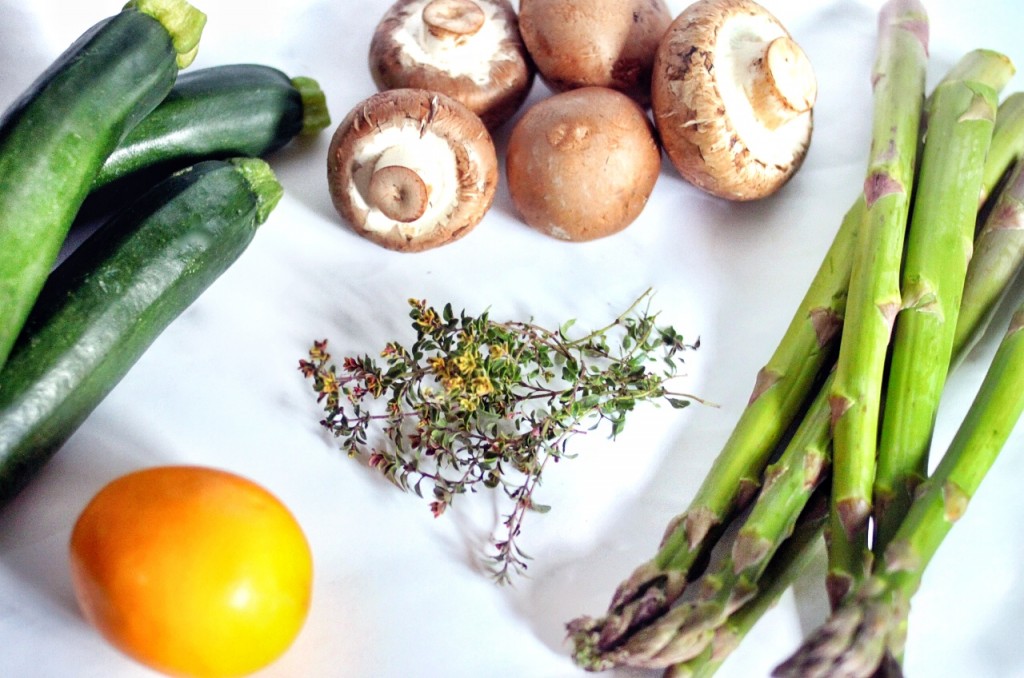 Directions:
Preheat your oven to 375 degrees F. In a large bowl, combine the cut asparagus, zucchini, potatoes and mushrooms. Add the thyme, oregano, lemon zest, and drizzle with the olive oil. Sprinkle in a semi-generous amount of salt and pepper. Turn the vegetables to evenly coat with the oil and herbs.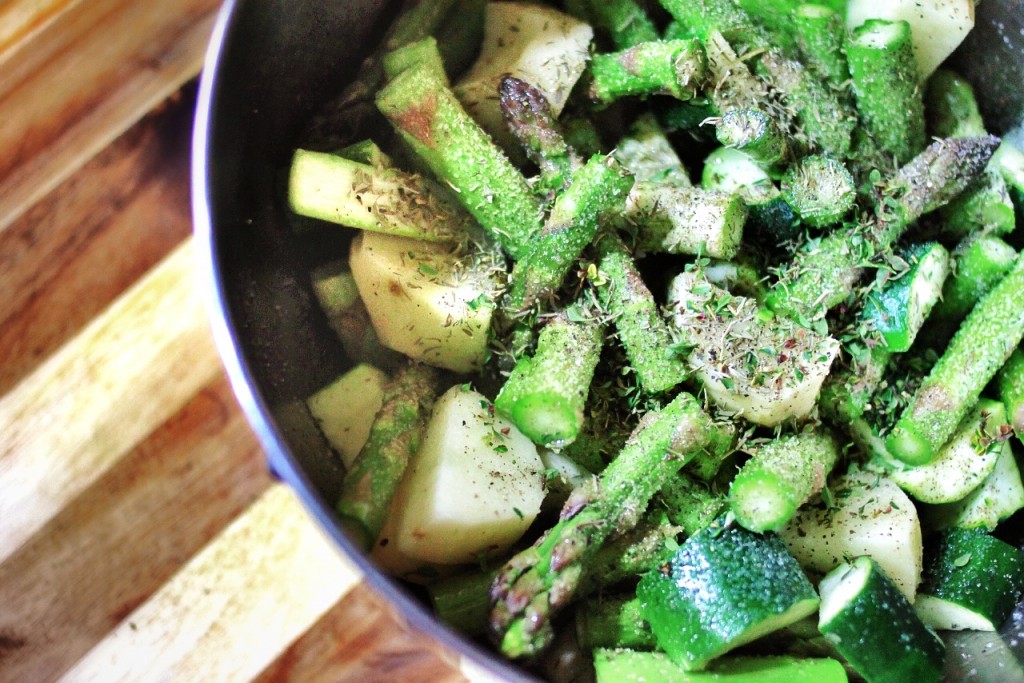 Spread the vegetables in a single layer on two large baking sheets. Bake for 25-30 minutes, until the veggies are fork-tender.  Once the vegetables are cooked, remove them from the oven, then blend in a food processor or blender with the lemon juice, cream, and broth. Blend until completely smooth. (You may have to do this in two batches, if all the vegetables won't fit into your food processor or blender.)
Pour the pureed soup into a stock pot and gently bring up to your preferred serving temperature, over low heat, occasionally stirring. Taste, then add more salt and pepper to your liking. Serve hot.
If the soup is thicker than you prefer, you can add more broth or cream to thin it out.