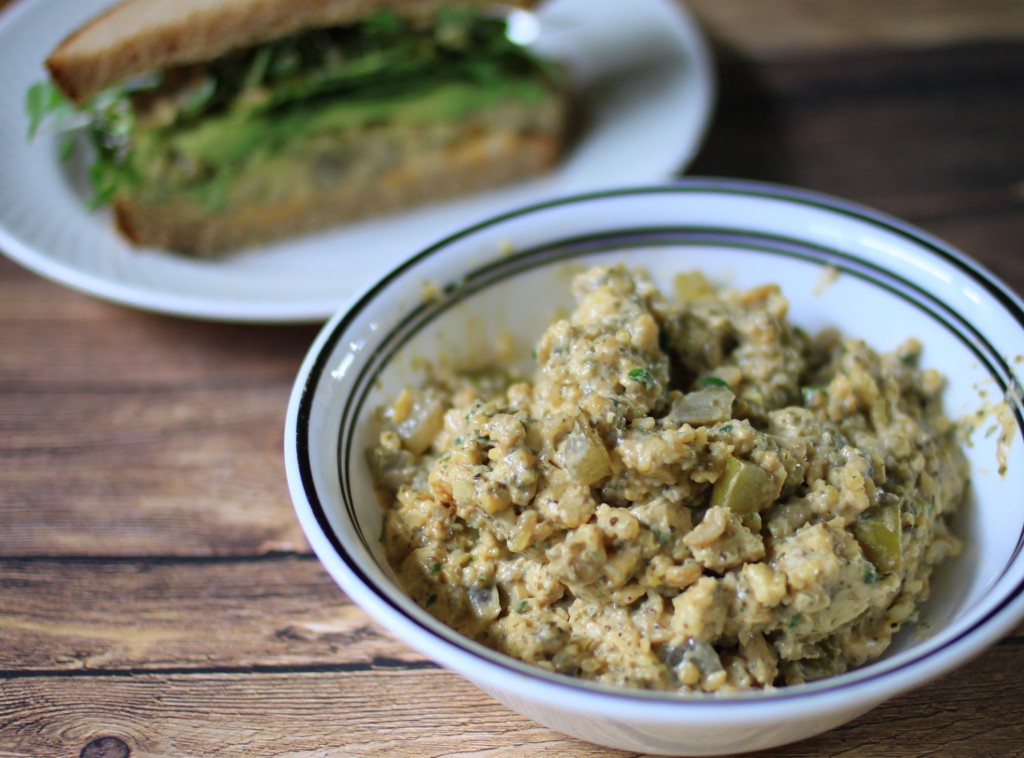 The deli in our food co-op boasts an impressive number of vegetarian and vegan options.  The salad options are vast and generally you'll be able to find a cold tempeh salad choice — my favorite being the curried tempeh, which I have made several times.  Although I've not seen it recently, the co-op also concocts something called "tempeh by the sea," which is not a name I am particularly fond of… regardless, this cold tempeh salad was alright.
When it comes to naming tuna salad, perhaps you are familiar with the Jessica Simpson's infamous question, "Is this chicken, what I have, or is this fish? I know it's tuna, but it says 'Chicken of the Sea.'" While trying to decide what to call this tempeh, Tuna of the Dirt cracked us up, but I wasn't certain that was the best idea if I actually planned on folks trying the recipe.
That said, I present you with boringly named and deliciously tasting tempeh "tuna" salad.  I used ground kelp in the sauce, hoping to provide some ocean-y flavor. While 15 year old Vincent has never had a single bite of tuna salad in his life (as far as I'm aware), I was also curious if he'd even eat let alone like this tempeh.
I made sandwiches filled with tempeh tuna, colby jack cheese, raw spinach, broccoli microgreens, tomatoes, and sliced avocado. Vincent demolished his sandwich in a matter of minutes, Craig did the same. They both assured me it was delicious… and absolutely should be called "Tuna of the Dirt."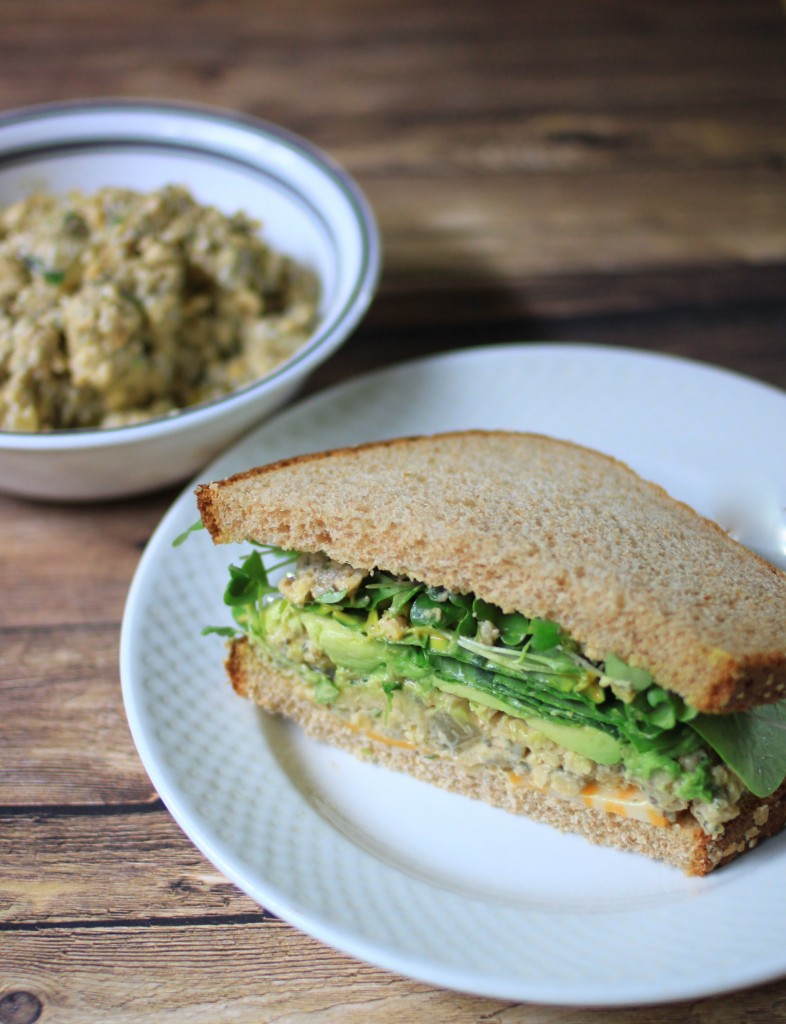 Tempeh "Tuna" Salad
Tuna of the Dirt
Yields 6-8 servings.
Ingredients:
16 oz. tempeh, cut into 1-inch cubes
1 heaping tablespoon Old Bay seasoning
water
3/4 cup Vegenaise
2 tablespoons yellow mustard
1 tablespoon ground kelp
1 tablespoon dried parsley
1 tablespoon Old Bay seasoning
1 teaspoon dried dill
1 teaspoon granulated garlic
1 teaspoon celery seeds
1/2 teaspoon onion powder
1/2 cup chopped dill pickles (I used homemade spicy garlic dill pickles)
salt and ground pepper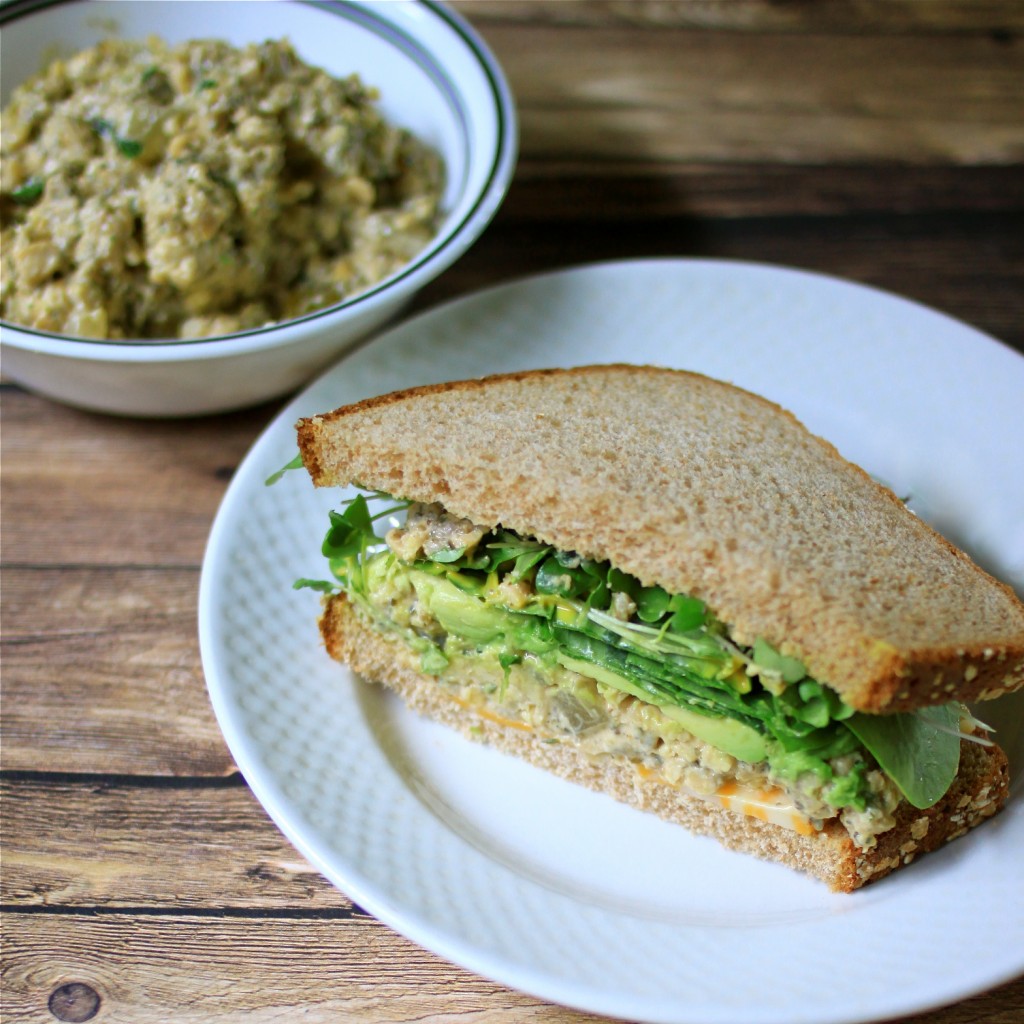 Directions:
Place the cubed tempeh into a medium pot. Cover with water and stir in one tablespoon of the Old Bay seasoning. Bring to a boil, cooking the tempeh until it's tender but not falling apart (15 minutes or so). Drain the tempeh, then place on a large cutting board and chop roughly, then place the chopped tempeh into a large mixing bowl.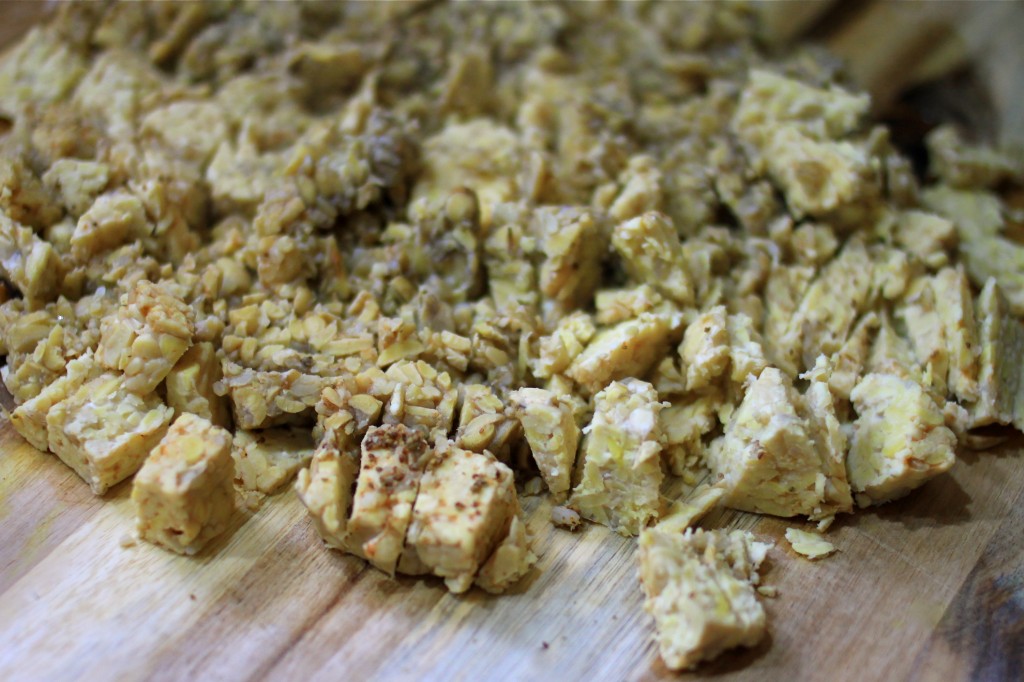 In a bowl, whisk together the Vegenaise, mustard, kelp, parsley, dill, garlic, onion powder, celery seeds, and the remaining tablespoon of Old Bay. Mix thoroughly.
Pour the sauce over the chopped tempeh, working quickly while the tempeh is still warm. Fold in the pickles, then taste and add salt and pepper to your liking.
You can cover the tempeh and refrigerate until cold, or eat it as is.
Lasts up to 3 days in the fridge, in an airtight container.