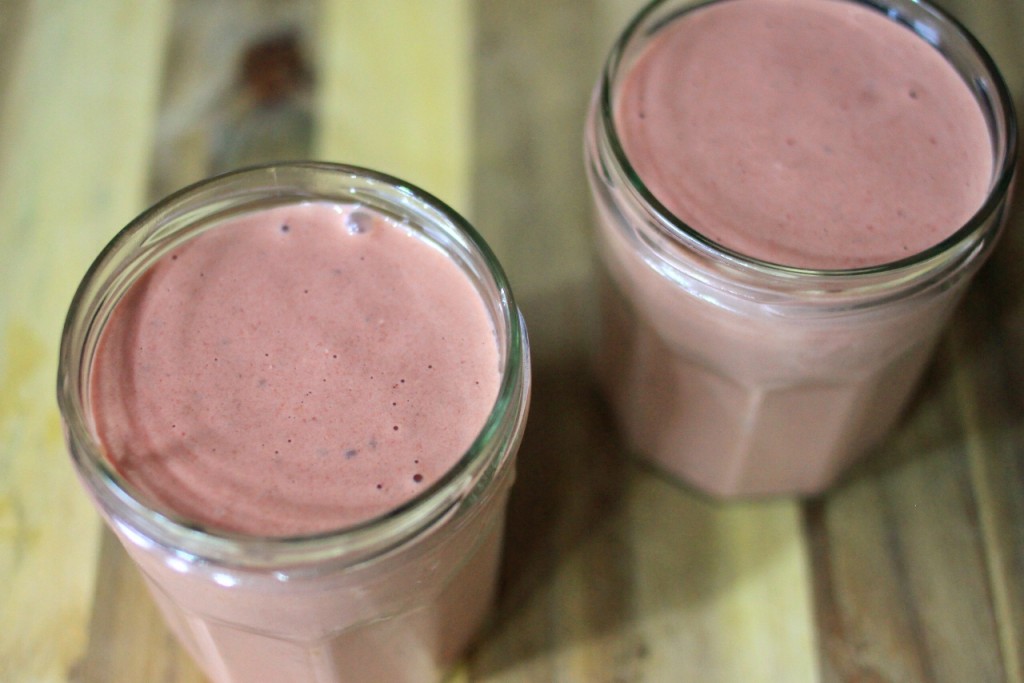 We have discussed this before: my apparent avoidance of early morning hours. (I know it's bad when I post a photo on my Instagram at almost 11:00AM and the first comment I get is, "Julie you're up early." Am I really so transparent?) Making breakfast when you're half asleep is challenging, to say the least. However! Having invested in a new blender, I am very excited about breakfast possibilities that require little effort, but still result in something tasty.
Typically, I don't eat breakfast. But I live in a house with three boys and they require food-fuel to make it to lunch time. This particular smoothie was made for my husband, then bottled up and made into an on-the-go brunch. (Side note: said husband shaved his head for the first time ever this week… when a co-worker asked, "WHAT are you drinking?" at the sight of his smoothie, my lovely husband replied, "Bald man milk.")
I wanted to load up this smoothie with ingredients that would be filling but still taste good. Oats are packed with fiber, which keeps you full longer and this smoothie is filled with them. As well, I added brazil nut protein powder, which I can get in bulk at our local food co-op. It's low in sugar but carries a good amount of vegetarian protein (you can order it online, or substitute your preferred protein powder). Chia seeds are also rich in fiber, omega-3 fatty acids, and work to keep you feeling full. This smoothie is filling, but in a way that's energizing and lasting, rather than heavy and nap-inducing.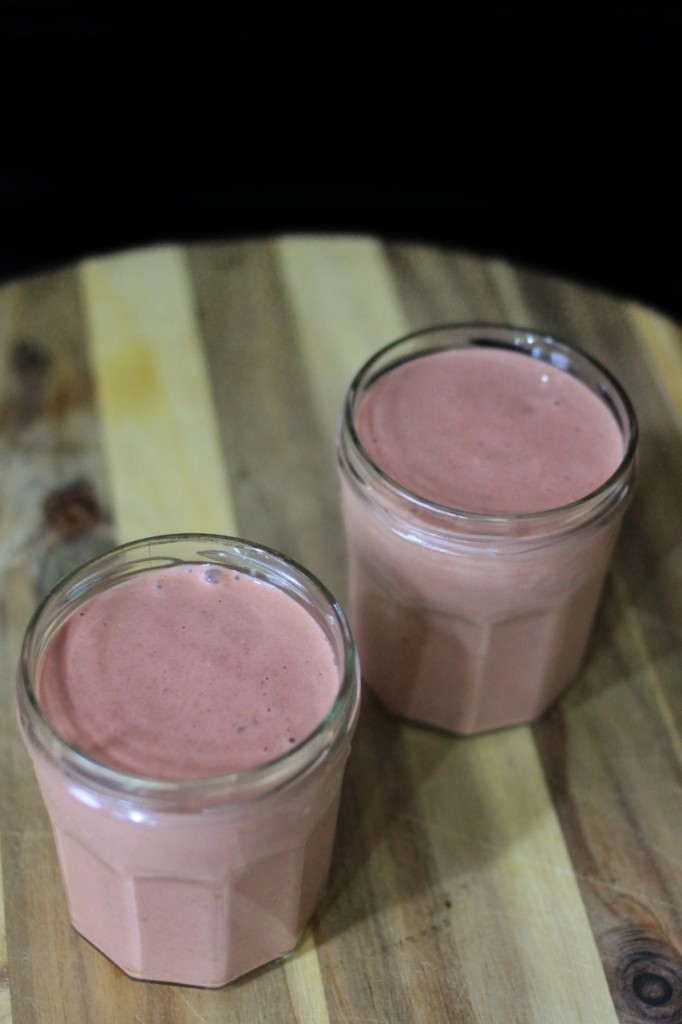 All-in-One Breakfast Smoothie
Yields about 40 ounces.
Ingredients:
1 cup old fashioned rolled oats
1 1/2 cups vanilla almond milk
2 tablespoons brazil nut protein powder
1 teaspoon unsweetened cocoa powder
1/4 cup water
2 tablespoons creamy, unsweetened peanut butter
1 tablespoon chia seeds
1 frozen banana
1 fresh banana
5 ounces frozen strawberries
Directions:
In a 16-ounce jar with a lid, combine the oats and milk. Cover and refrigerate overnight (10-12 hours is preferred, but at soak the oats at least 1 hour).
Once the oats have soaked, you're ready to make your smoothie. Combine the protein powder, cocoa, and water, stirring until the powders dissolve.
In a high-speed blender, combine the soaked oats with the milk, the protein powder mixture, peanut butter, chia seeds, bananas, and strawberries. Blend until smooth and serve immediately.