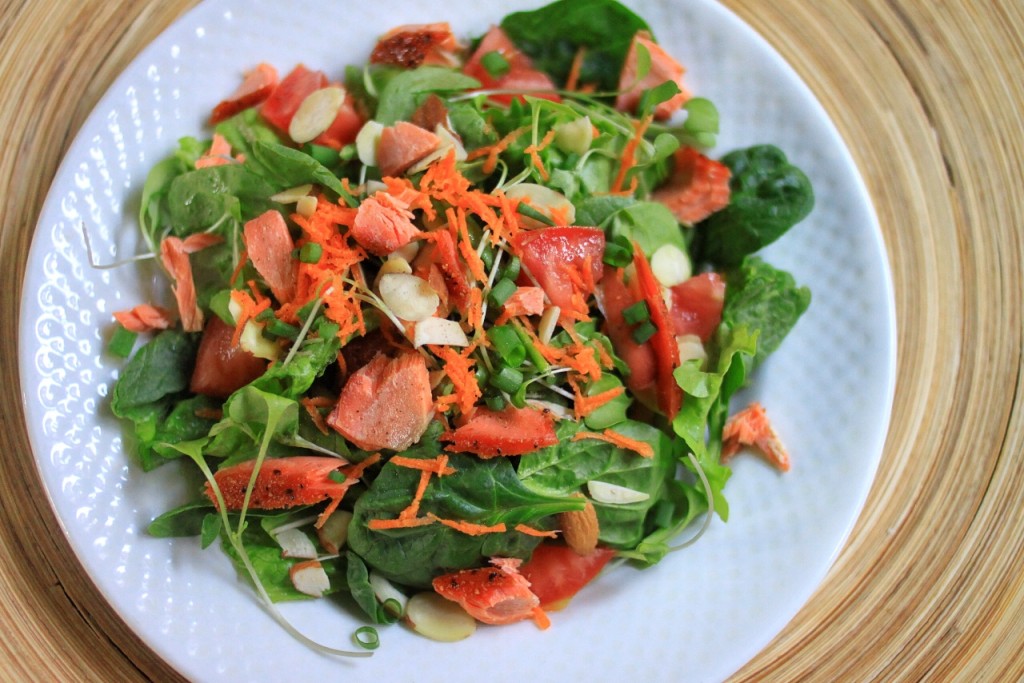 I have been extremely slow at getting into our gardens this year. Perhaps it's the cold that doesn't quite seem to go away. Maybe it's the number of hours in a day and balancing everything that needs to get done simultaneously. Maybe I have just been lazy. Regardless, I made myself go out and fix the bamboo fencing around what one of our garden spaces will be, the same space that grew everything in wonderful abundance last year.
Were you around for the excitement of this space last year…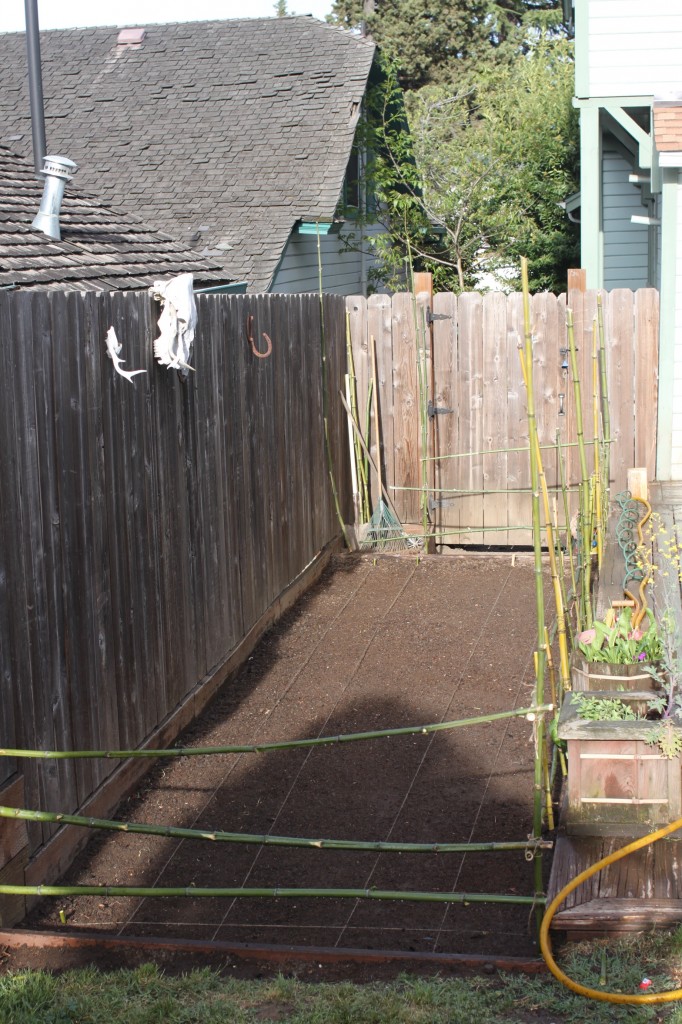 Or the bigger excitement when that space turned into this…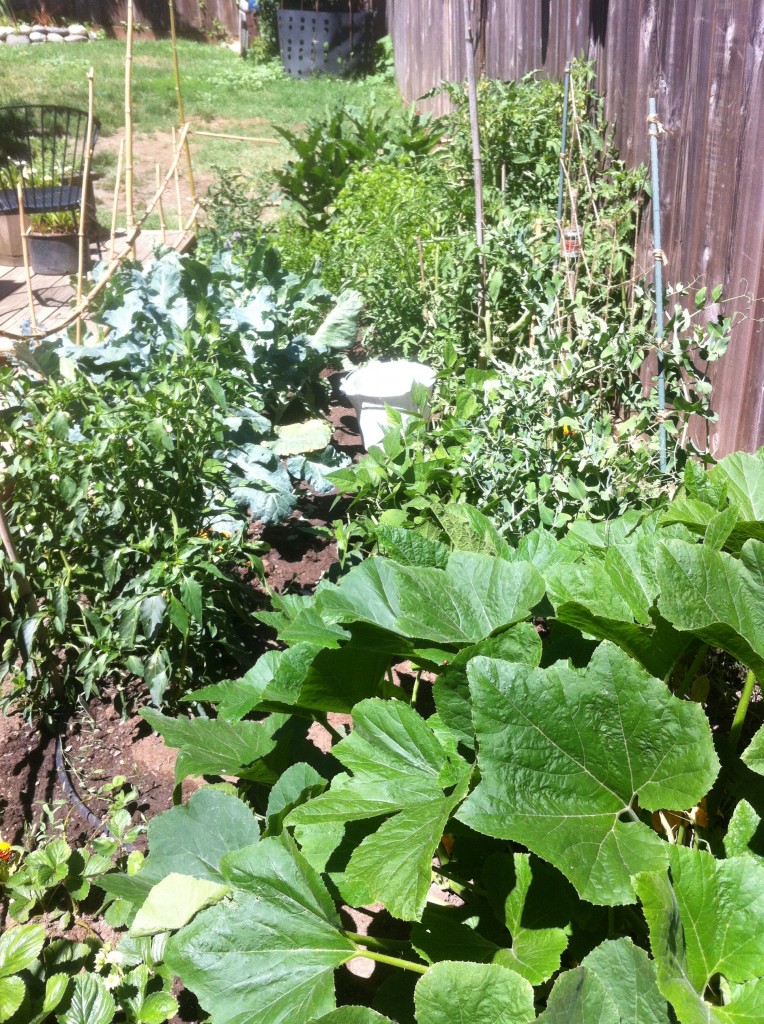 And provided us with…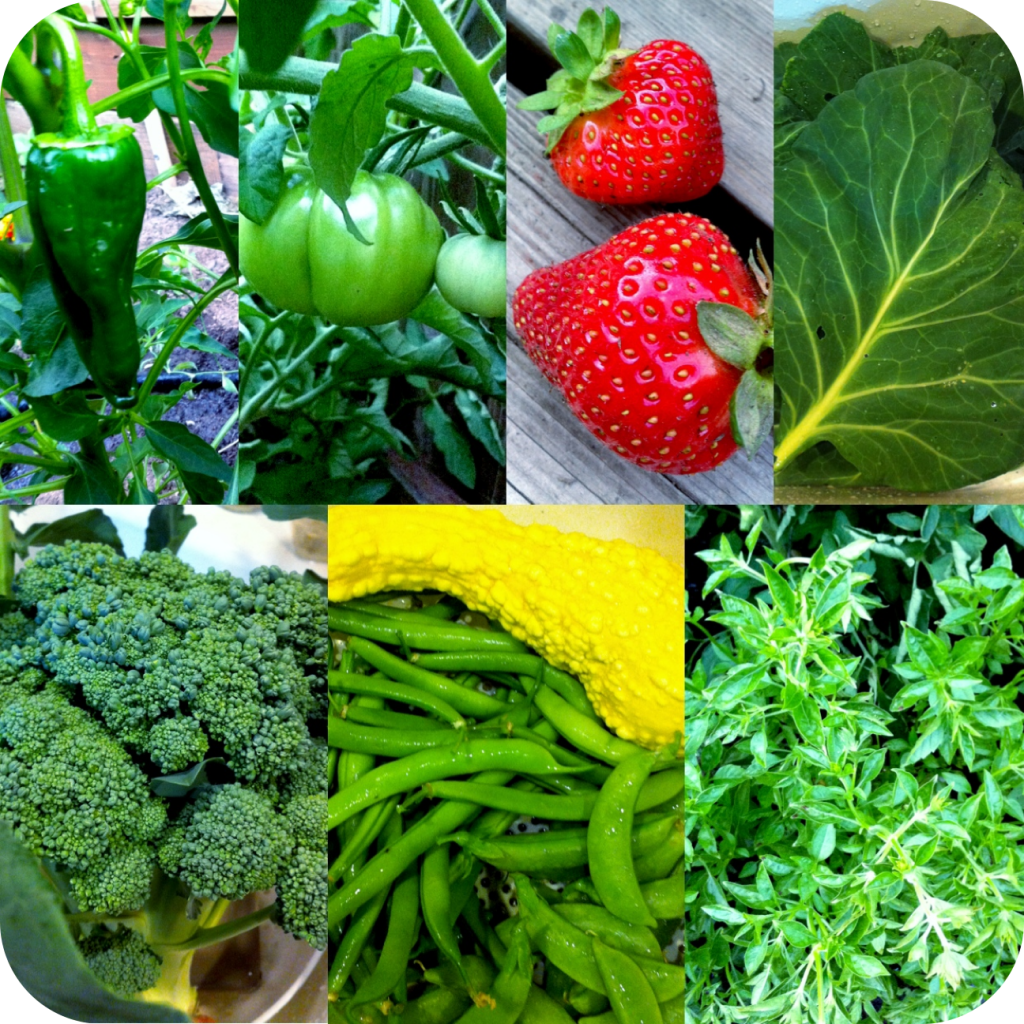 And…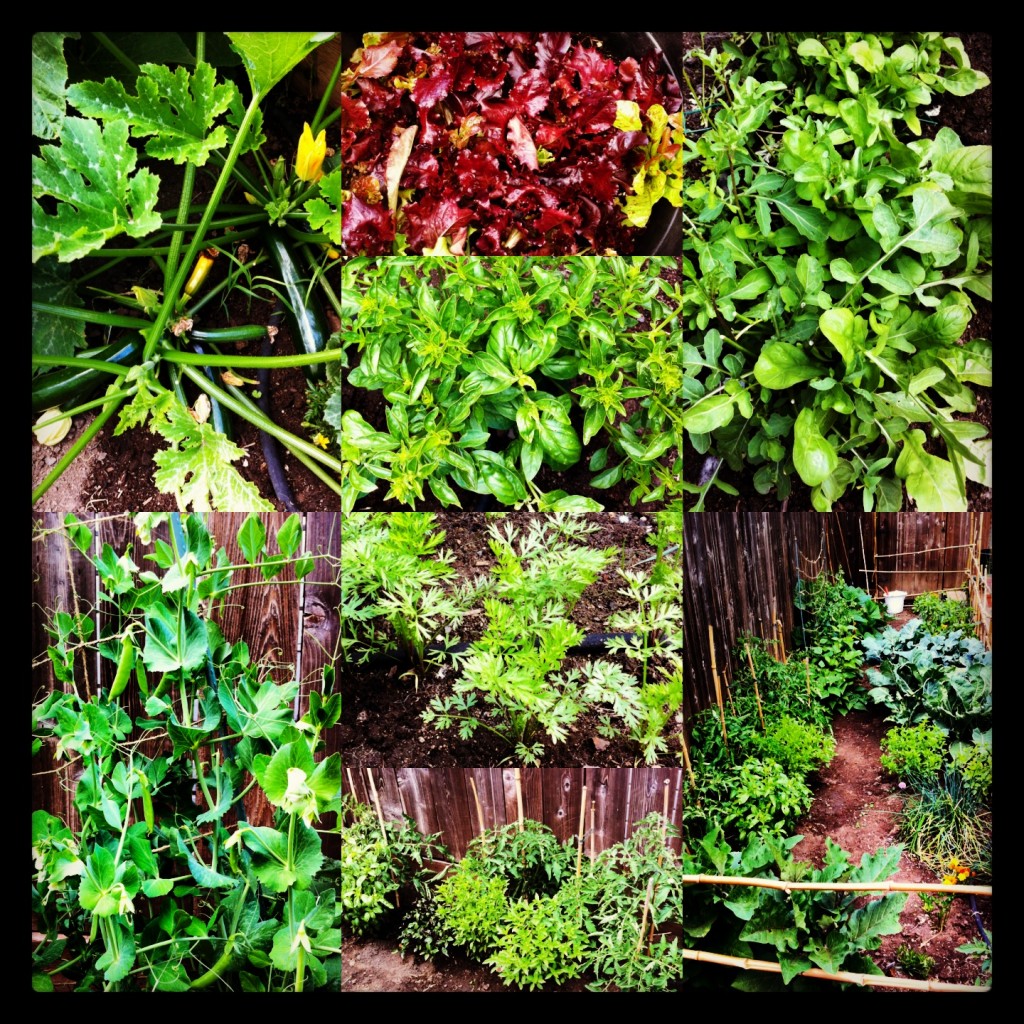 Well into early fall…?
I am looking forward to growing our food again. There are few things more satisfying than deciding on a menu based out of things you've planted, cared for, grown, then harvested. (Do I sound like a hippie? It's okay. I understand. And don't give any flying you-know-whats.)
That said, I have been craving salad a lot recently. Salad, ice cream, and pasta if we're going to get real here. So, I share the following salad with you! You can make things vegetarian by omitting the salmon and replacing it with more veggies, or perhaps some smoked tofu? Salads offer lots of room for creative options.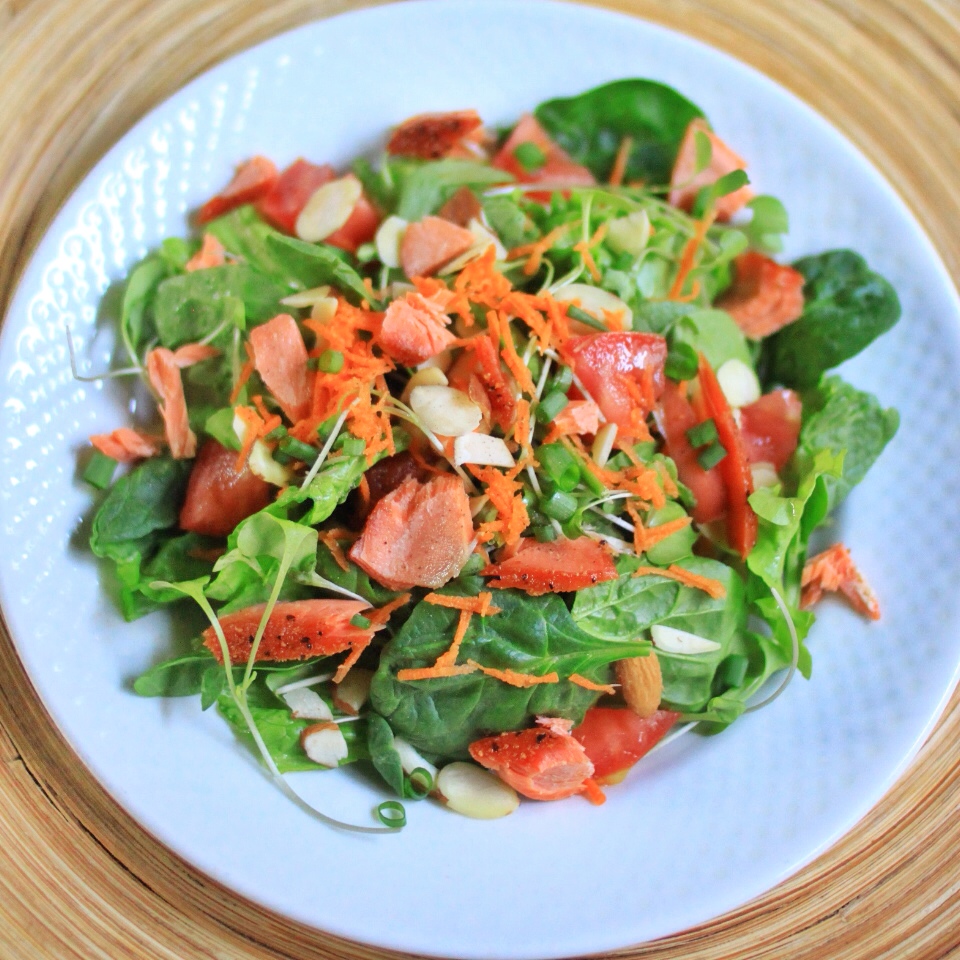 Smoked Salmon Salad with Smoky Meyer Lemon Vinaigrette
Serves 2-3.
Ingredients:
For the dressing:
1/4 cup fresh squeezed meyer lemon juice
1 clove garlic, minced
3 tablespoons rice wine vinegar
1 tablespoon honey
1/3 cup low fat sour cream
1 teaspoon salt
1/2 teaspoon smoked paprika
1/2 teaspoon granulated garlic
1/4 teaspoon fresh ground pepper
3 tablespoons sunflower, or other lightly flavored oil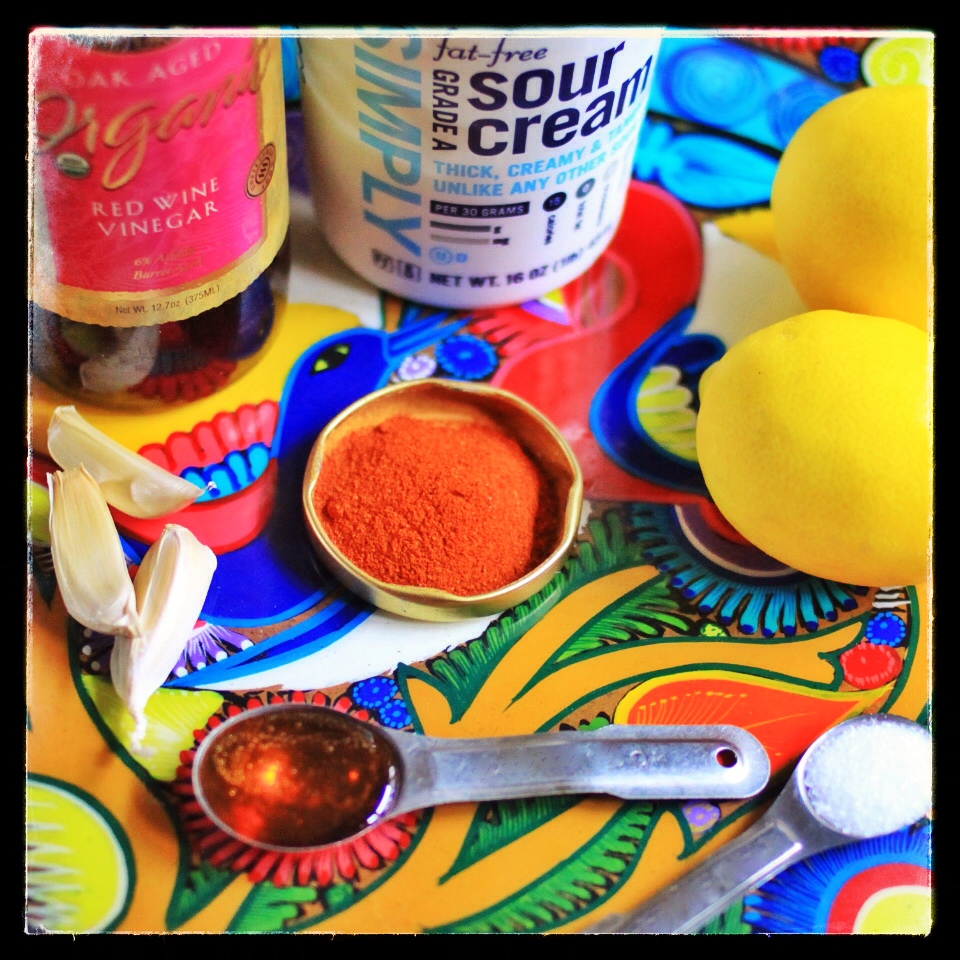 For the salad:
2 cups packed fresh baby spinach leaves
1 cup chopped green leaf lettuce
1/2 cup microgreens (I used broccoli micros)
2 tablespoons sliced almonds
1 roma tomato, diced
1 carrot, peeled then grated
2 tablespoons chopped green onion
2-3 ounces hot smoked salmon, broken into bite-sized chunks *
Hot smoked salmon is different than the cold smoked salmon that results in lox-like smoked fish. I use a brand that is semi-local, but feel free to use whatever variety is available to you. I've heard rave reviews of Cap'n Mike's alderwood smoked salmon, if that interests you!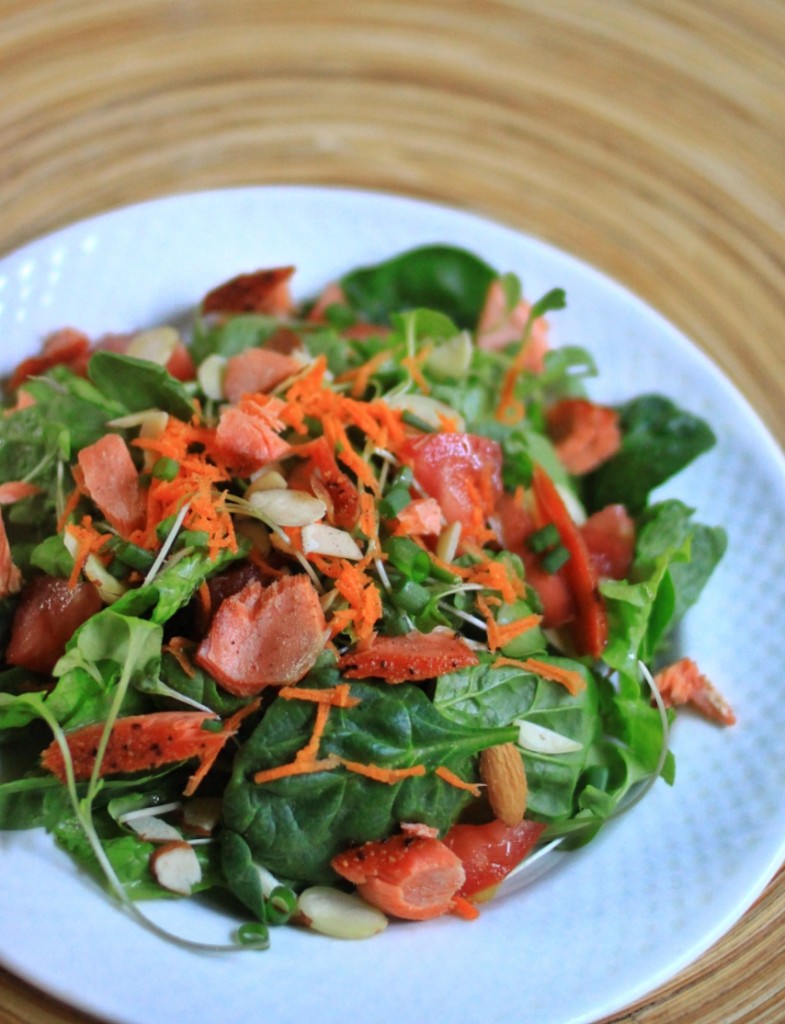 Directions:
Make the dressing:
In a bowl, whisk together the lemon juice, garlic, vinegar, honey, sour cream, salt, paprika, granulated garlic, and pepper until completely combined.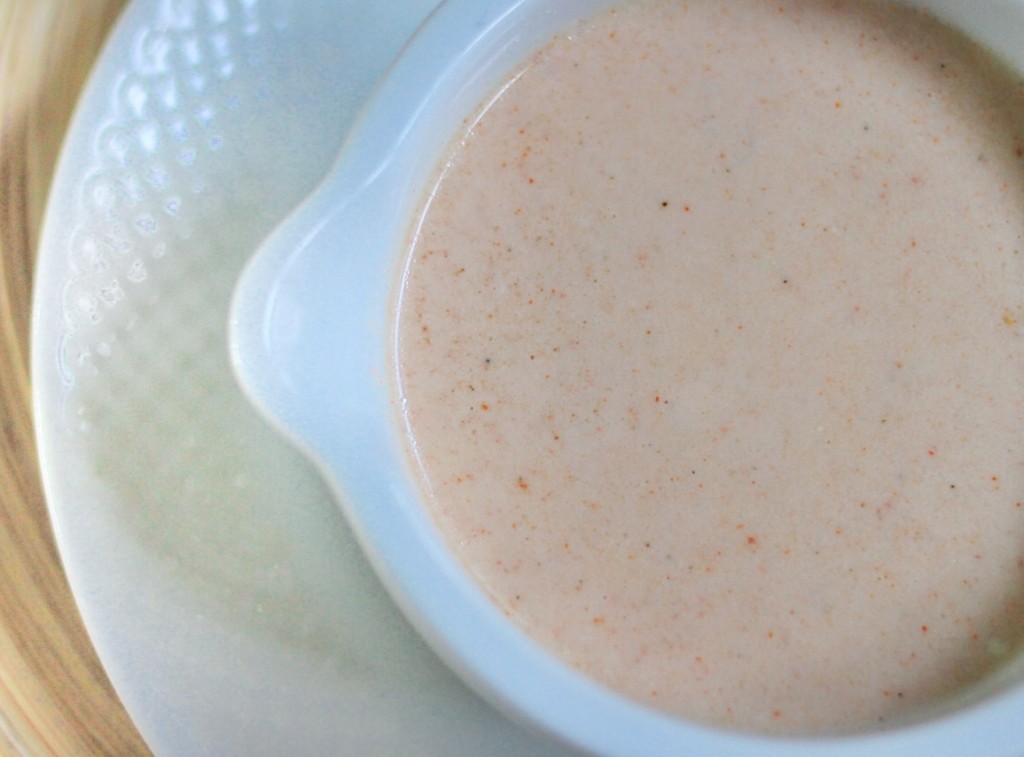 Make the salad:
In a large bowl, gently toss together the salad ingredients. You can dress the salad with as much or as little dressing as you prefer. Serve immediately.