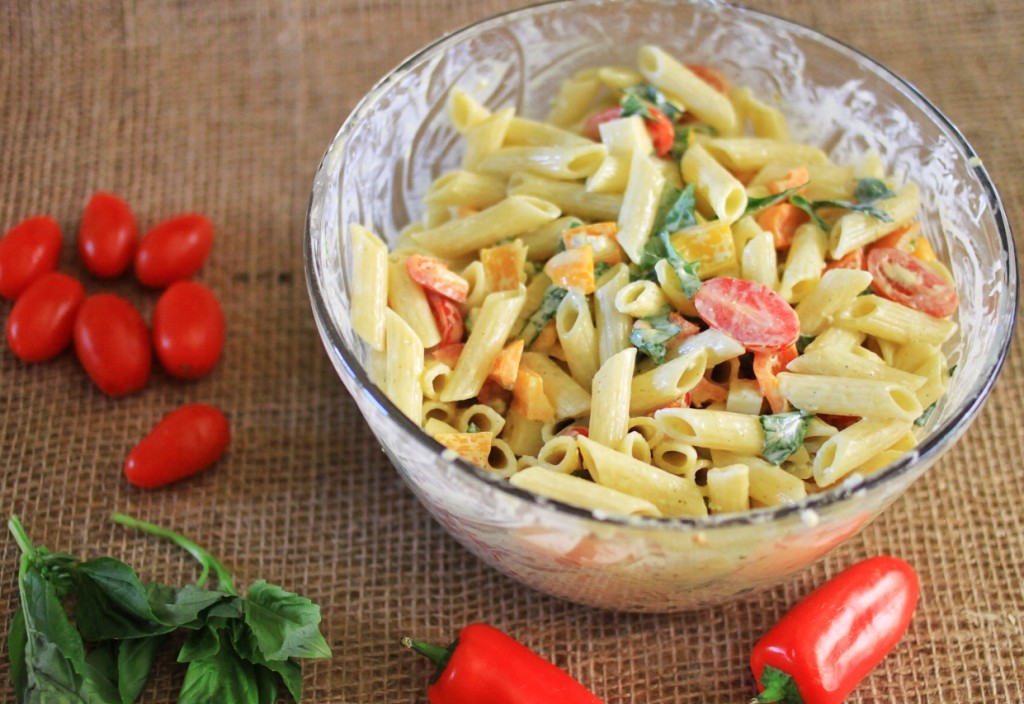 We are into the swing of little league season, since Silas made the minor leagues this year. That generally means there are at least a couple games weekly, including one mid-week game. Not a huge deal, except those mid-week games tend to fall just late enough into the evening that prime dinner hour comes and goes as we're sitting at the ballpark while the sun goes down.
No biggie. As it turns out, bringing food to an outdoor sporting event makes the time pass by much more quickly. It almost works as a distraction from the cold weather that loves to roll in halfway through the game, if it wasn't there to begin with. I have never been particularly good at picnic meal planning, however. Perhaps it's the overexcitement of wanting to make everything good tasting and flamboyant. I'm not generally an easy slap-together-sandwich kind of girl (this is not an attempt at bragging; if anything it causes me great stress when trying to plan a picnic).
That said, when we were facing a 5:30 game, I knew we'd be there until at least 7:00, if not 7:30. Dinner to go seemed the smart way to plan things. I decided on Italian style pressed sandwiches filled with tofurky, piquillo peppers, fontina and muenster cheeses, pesto, and pepperoncinis. Then as I tried to decide on things to eat with the sandwiches, pasta salad rattled around my head. I knew it would be filling, but the flavors seemed to work with the sandwich fillings, too. This salad is very easy to throw together, but tasty nonetheless. You can make it 24 hours ahead (the flavors melt together better the longer it sits anyway).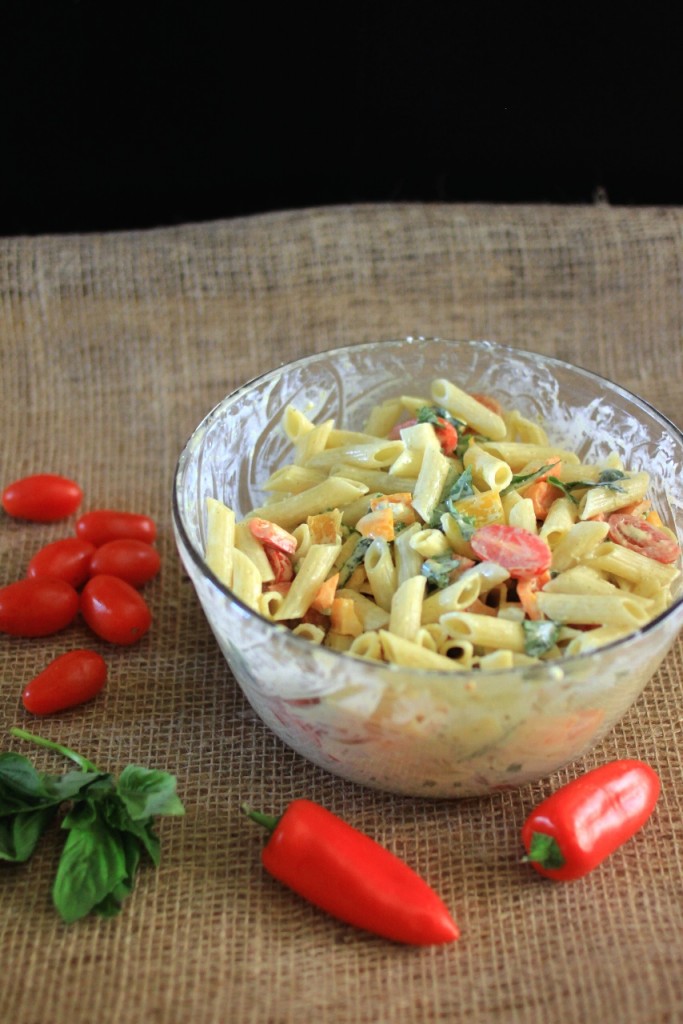 Pesto Pasta Salad
Serves 6-8.
Ingredients:
8 ounces dried penne pasta
1/3 cup vegenaise
1/4 cup prepared pesto
3 tablespoons gorgonzola cheese
2 tablespoons milk
1 teaspoon apple cider vinegar
2 cloves garlic, minced fine
1 cup halved cherry tomatoes
1 cup sweet peppers, diced small
1 cup monterey jack cheese, cut into small cubes
1/3 cup fresh basil, chopped
salt and pepper to your liking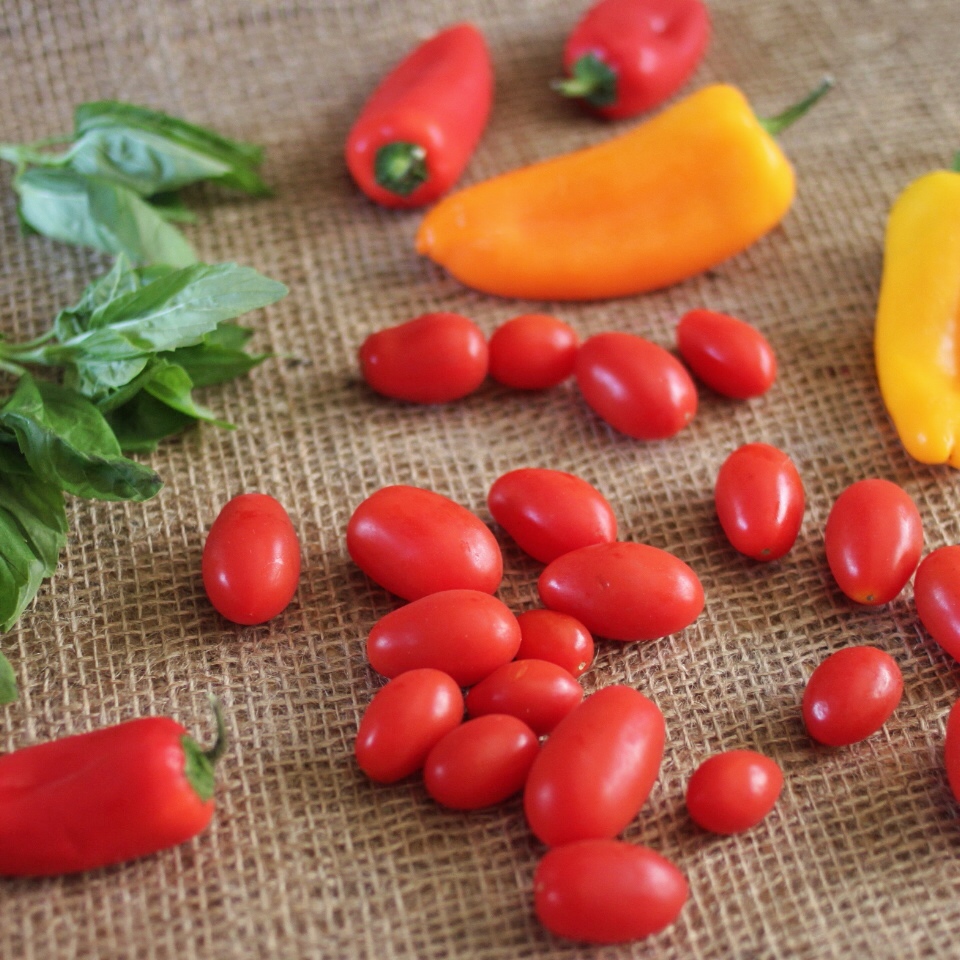 Directions:
Cook the pasta according to the package directions, until just slightly past al dente. Pour into a colander and allow the cooked pasta to cool to room temperature.
Meanwhile, in a bowl, whisk together the vegenaise, pesto, gorgonzola, milk, vinegar and minced garlic until thoroughly combined.
Gently toss the cooled pasta, tomatoes, sweet pepper, cheese cubes, and basil together in a large mixing bowl. Add the pesto dressing to the mixture, stirring everything together until well mixed. Taste, then add salt and fresh ground pepper to your liking.
Cover and refrigerate at least one hour before serving.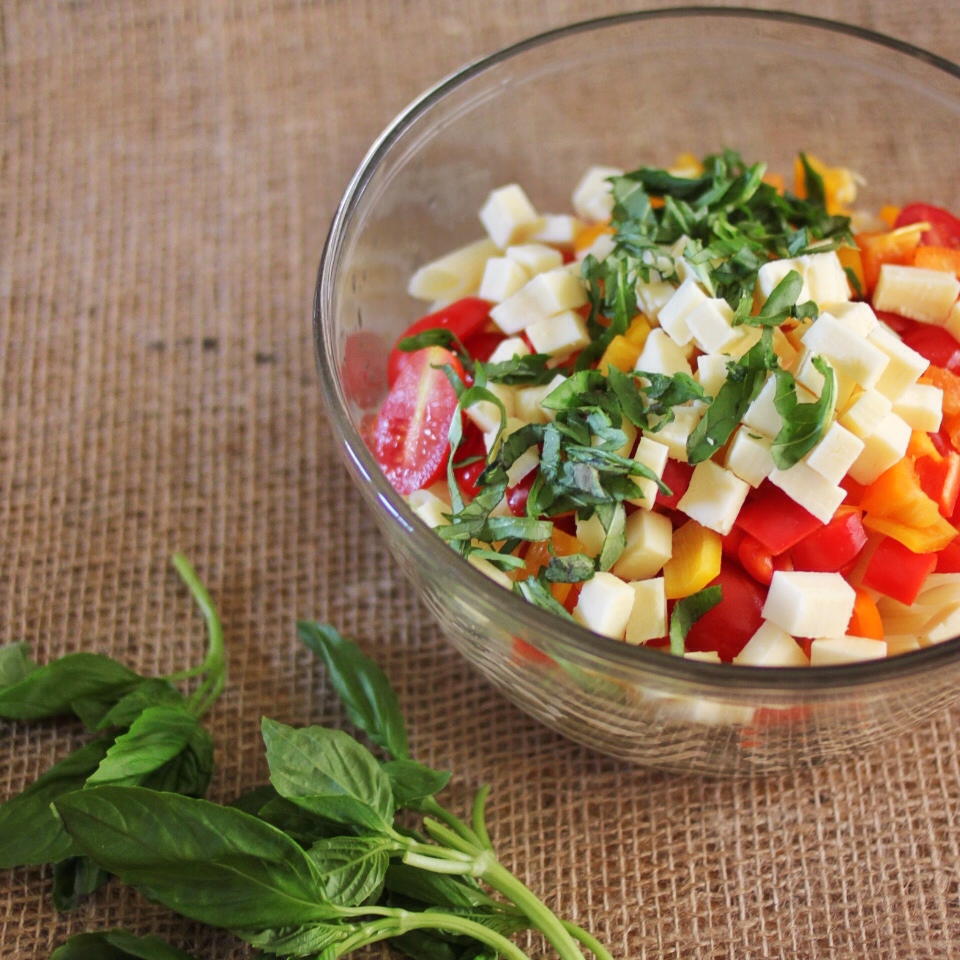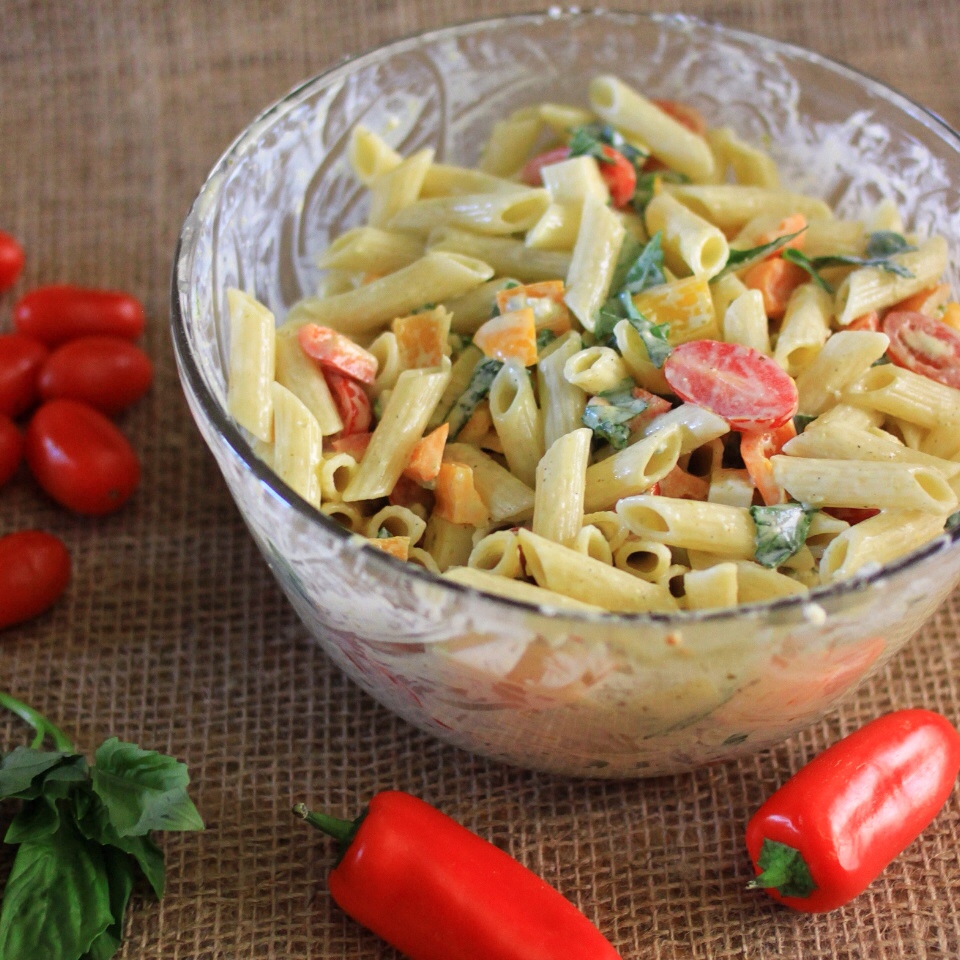 Please follow and like us: