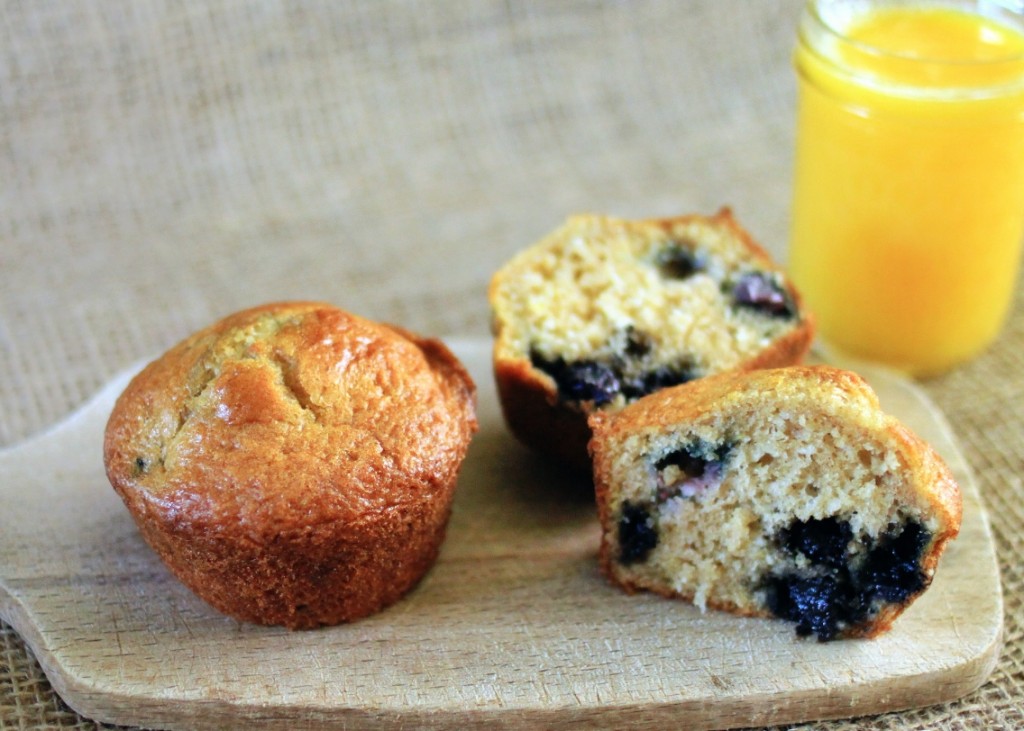 I think the reason I like muffins is because they're almost like having cupcakes for breakfast. But its also been my experience that muffin batter is much less finicky cupcake batter and I thoroughly appreciate that fact. The other reason I like muffins is that they can make a filling breakfast when supplemented with fresh fruit… but all the real work happens the night before when my night owl brain still works.
This is a one-bowl type of muffin, requiring only a few other things – measuring cup, measuring spoons, and a stirring device. (Minimal dishes for the win!) I tweak this same basic recipe almost every time I make muffins, mainly changing only the spices, fruits, and add-ins like coconut or nuts.
These particular muffins are super moist inside, but maintain a good slightly crisp outside. Lemons and blueberries are one of my favorite combinations of flavor, so I am probably biased about the excellence of such a muffin… but they really are good and kid-approved as well!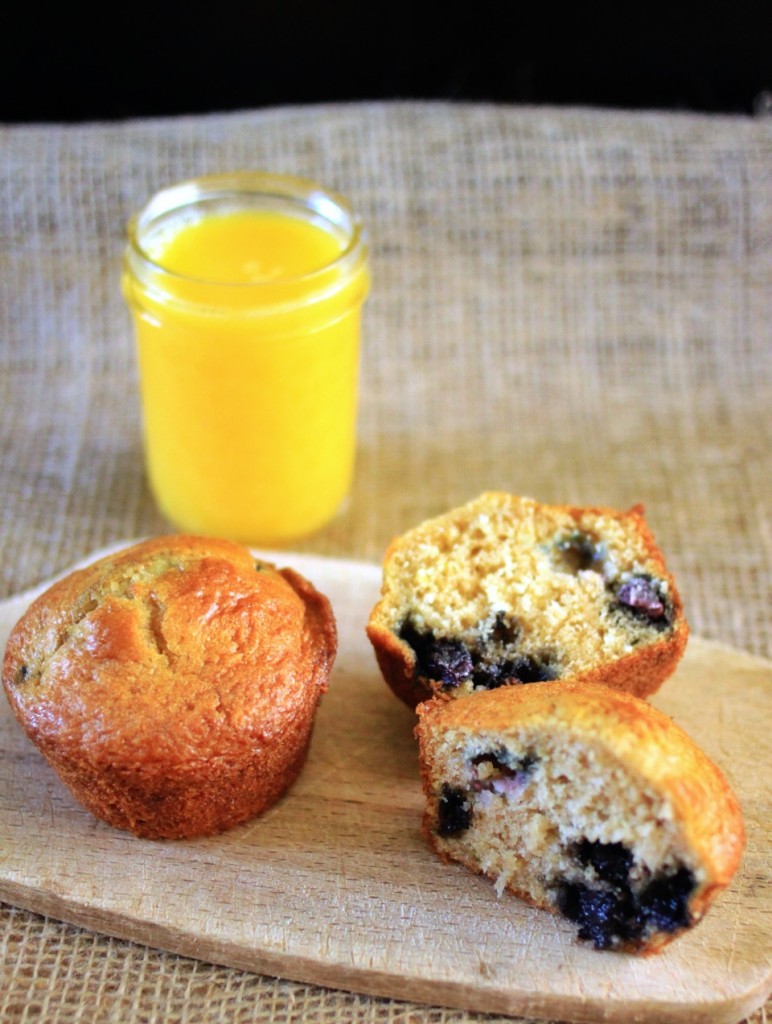 Lemon Blueberry Coconut Muffins
Yields 6-8 jumbo sized muffins or 1 1/2 dozen standard sized muffins.
Ingredients:
2 cups all-purpose flour
1 teaspoon baking powder
1 teaspoon baking soda
1/2 teaspoon salt
1/4 teaspoon fresh ground nutmeg
1/4 teaspoon ground cinnamon
2 tablespoons ground flax seeds
1/4 cup unsalted butter, melted
1 egg, beaten
6 ounces plain greek yogurt
zest from one large lemon
2 tablespoons fresh lemon juice
1/2 cup milk (dairy, soy, almond, etc. are all OK)
1 teaspoon vanilla extract
1/3 cup unsweetened coconut flakes
1 cup blueberries (frozen or fresh OK)
Directions:
Preheat your oven to 425 degrees F. Either line or lightly grease some muffin tins.
In a large bowl, stir together the flour, baking powder, baking soda, salt, nutmeg, cinnamon and ground flax seeds.
Stir in the melted butter, egg, yogurt, lemon zest and juice, milk and vanilla until the batter comes together (it'll be thick). Gently fold in the coconut and blueberries.
Bake for 18-20 minutes, until lightly golden brown on top and a toothpick inserted in the center comes out clean. Let the muffins cool completely before storing them in an airtight container.
Muffins can be kept at room temperature in an airtight container for 1-2 days, or up to a week refrigerated.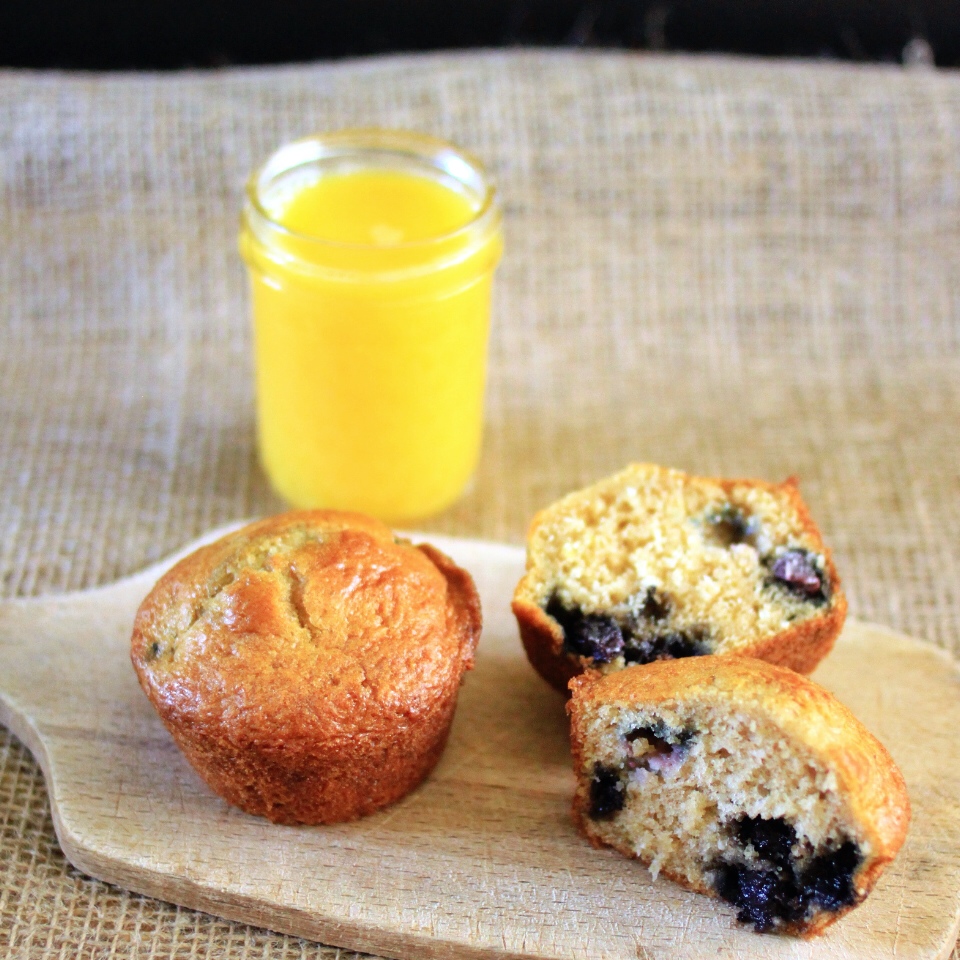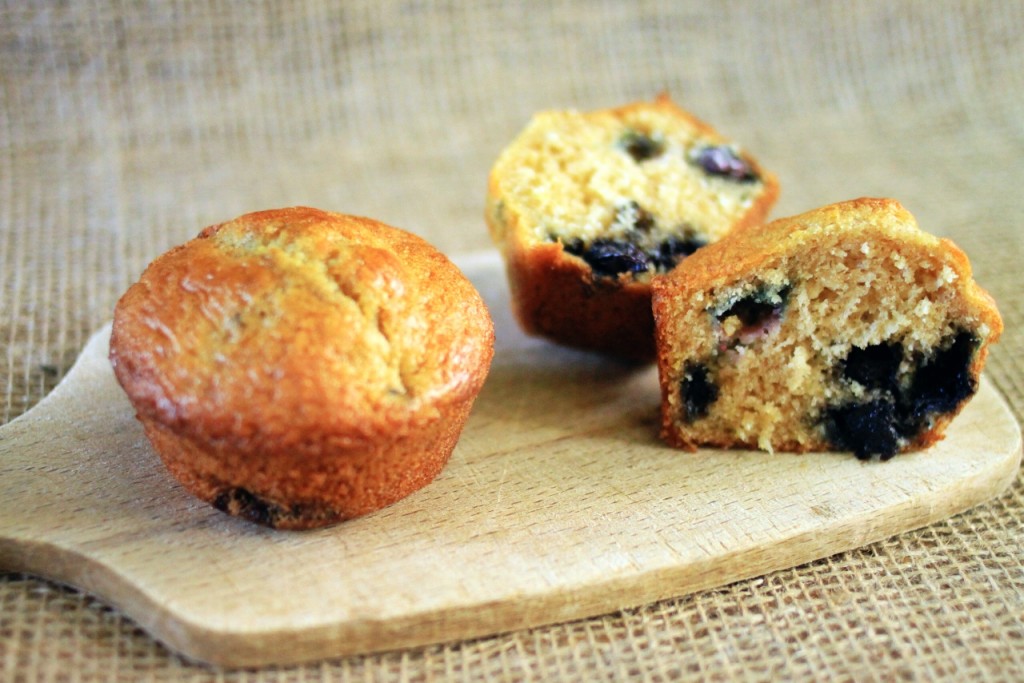 Please follow and like us: