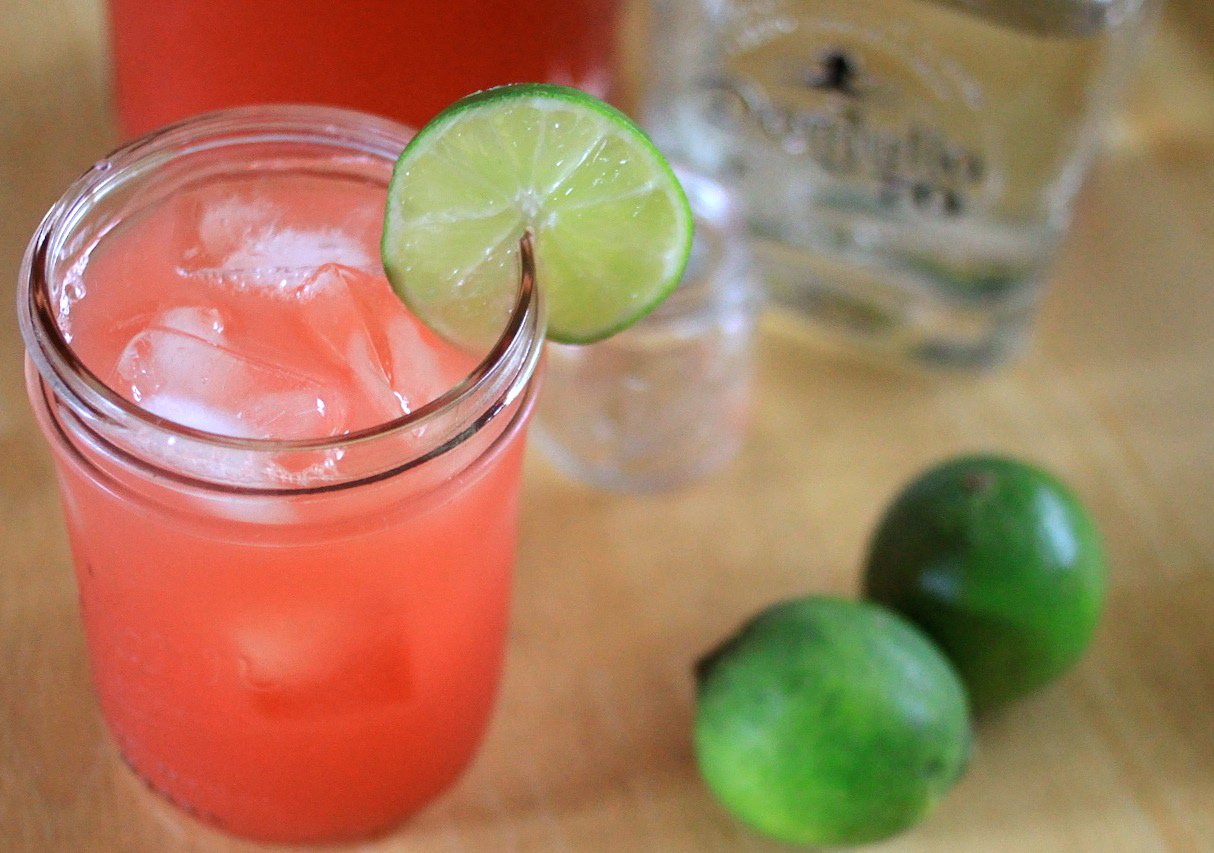 When it comes to cocktails, increasingly I find myself of the opinion that minimal ingredients provide a better drink. Especially when I am making a drink at home. There was a time in my life where I didn't think this was the case. Probably around the same time I concocted "liquor soup" for my roommates and I, served in a bowl with a straw. (Bad decision.)
These days, I enjoy better quality liquor that doesn't need to be too dressed up or masked. Generally I am a bourbon kind of lady. Knob Creek is my preference, on the rocks or straight. My husband, on the other hand, is a tequila kind of guy.
One of my favorite tequila cocktails is a simple, classic margarita. When using good tequila and fresh citrus, it's refreshing and delicious. The following is another close favorite and a slightly sweeter take on the classic margarita. When watermelons start showing up in our grocery store, immediately I begin to think about watermelon juice, which is one of my favorite beverages. Turned into an adult beverage? Absolutely.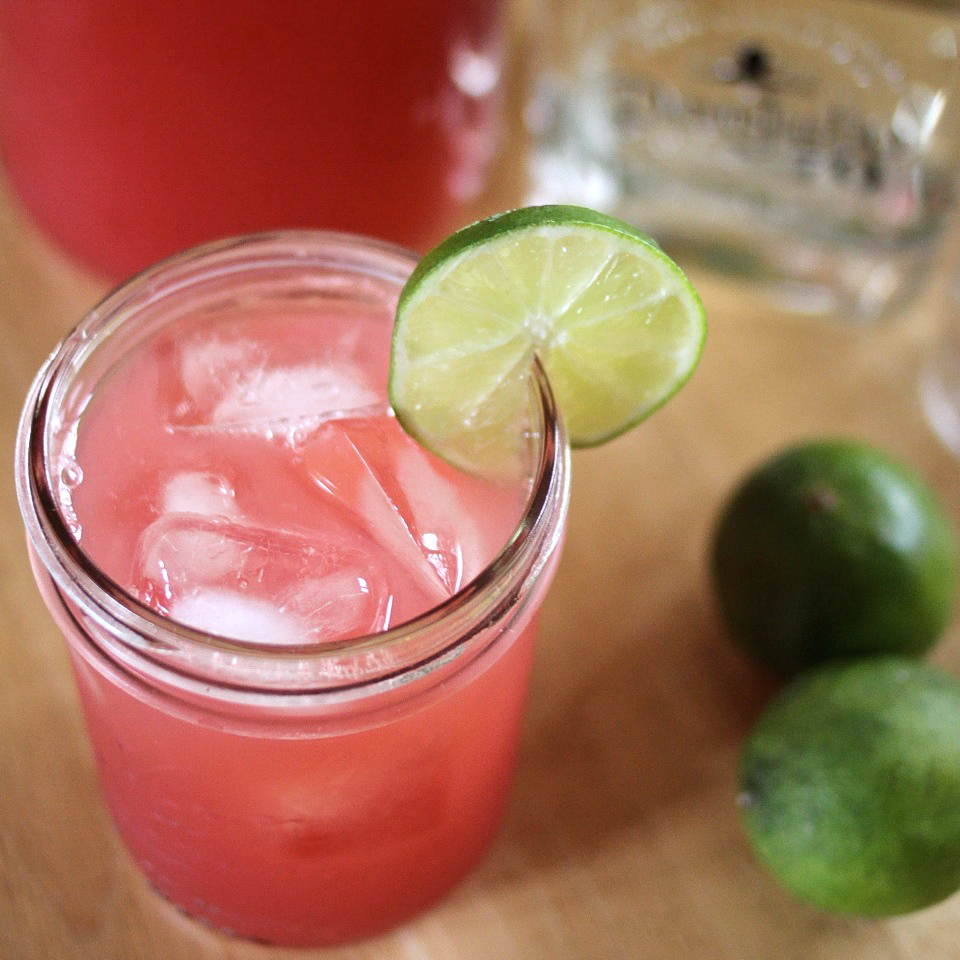 Easy Watermelon Margaritas
Yields 4 drinks.
Ingredients:
4 cups watermelon, cubed
2 tablespoons agave or honey
4 limes, 3 juiced and 1 cut into wedges for garnish
1 small valencia orange, juiced
8 ounces tequila
ice
Directions:
In a blender, puree the watermelon and agave or honey until smooth. Pour the puree through a mesh strainer, transferring the strained juice to a pitcher. Add the lime juice, orange juice and tequila. Stir to combine.
Fill 4 glasses to the rim with ice then pour the margarita evenly into each glass. Garnish each with a lime wedge and serve immediately.
Enjoy!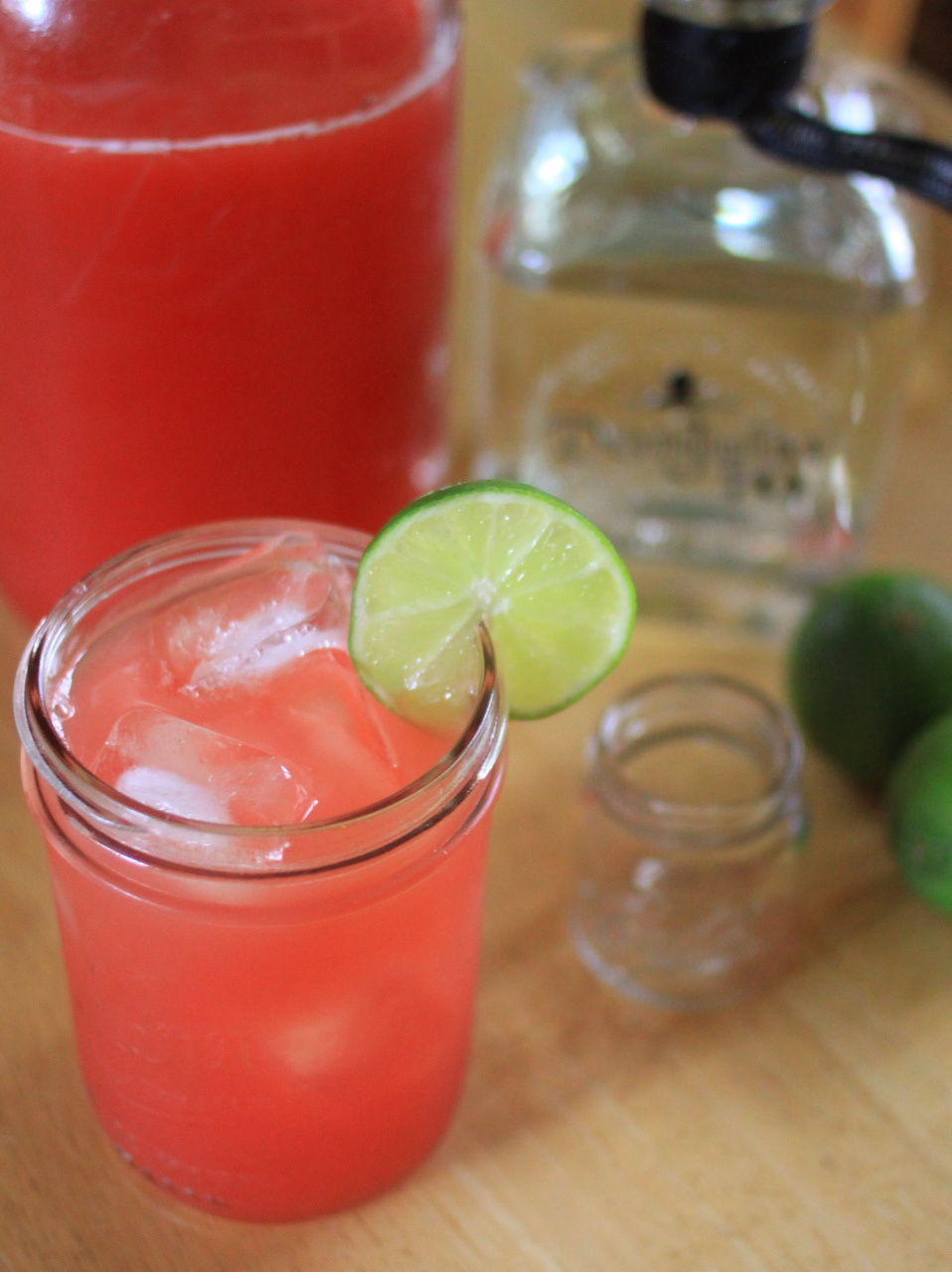 Please follow and like us: