Here's a look at the last week: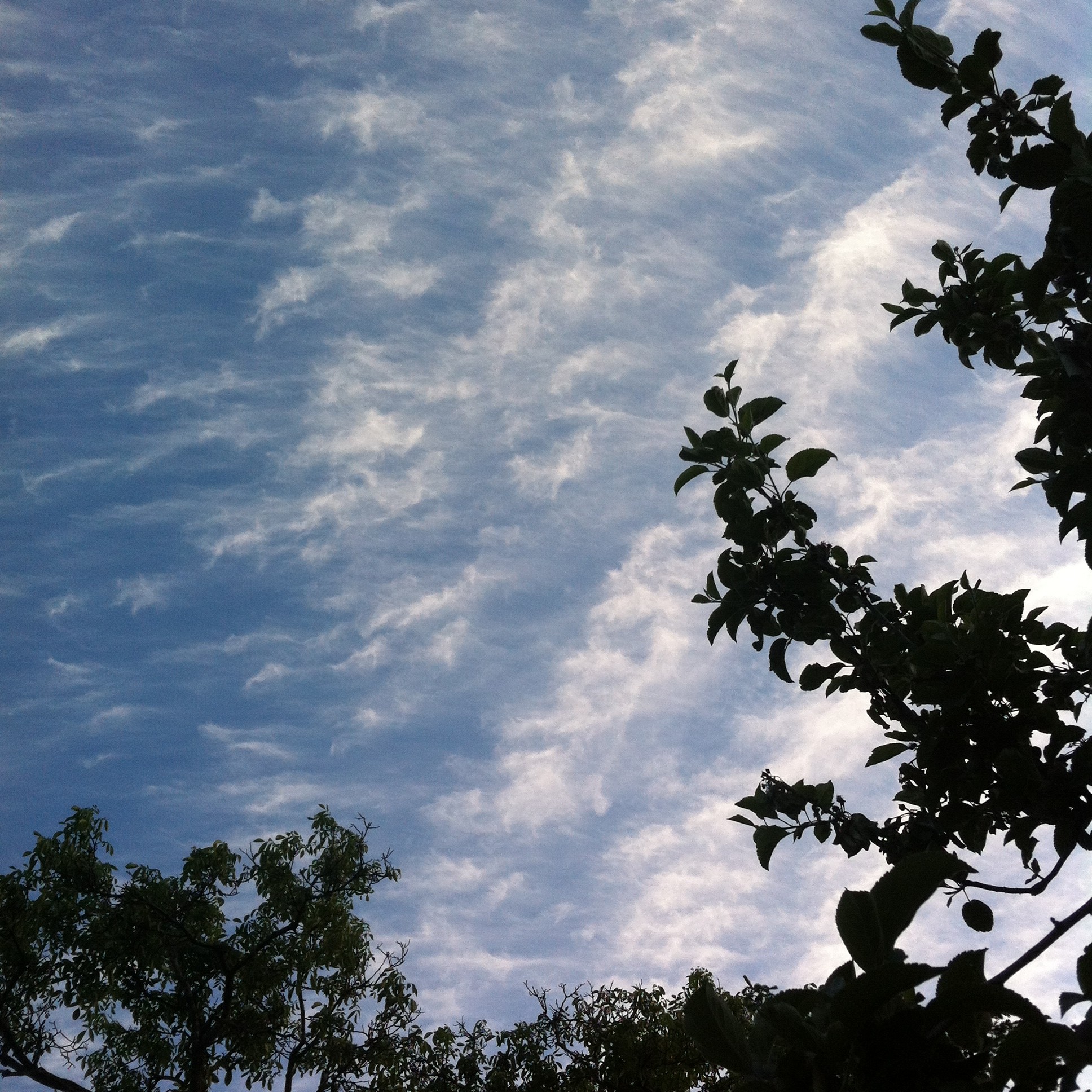 Looking up while watering the garden one evening…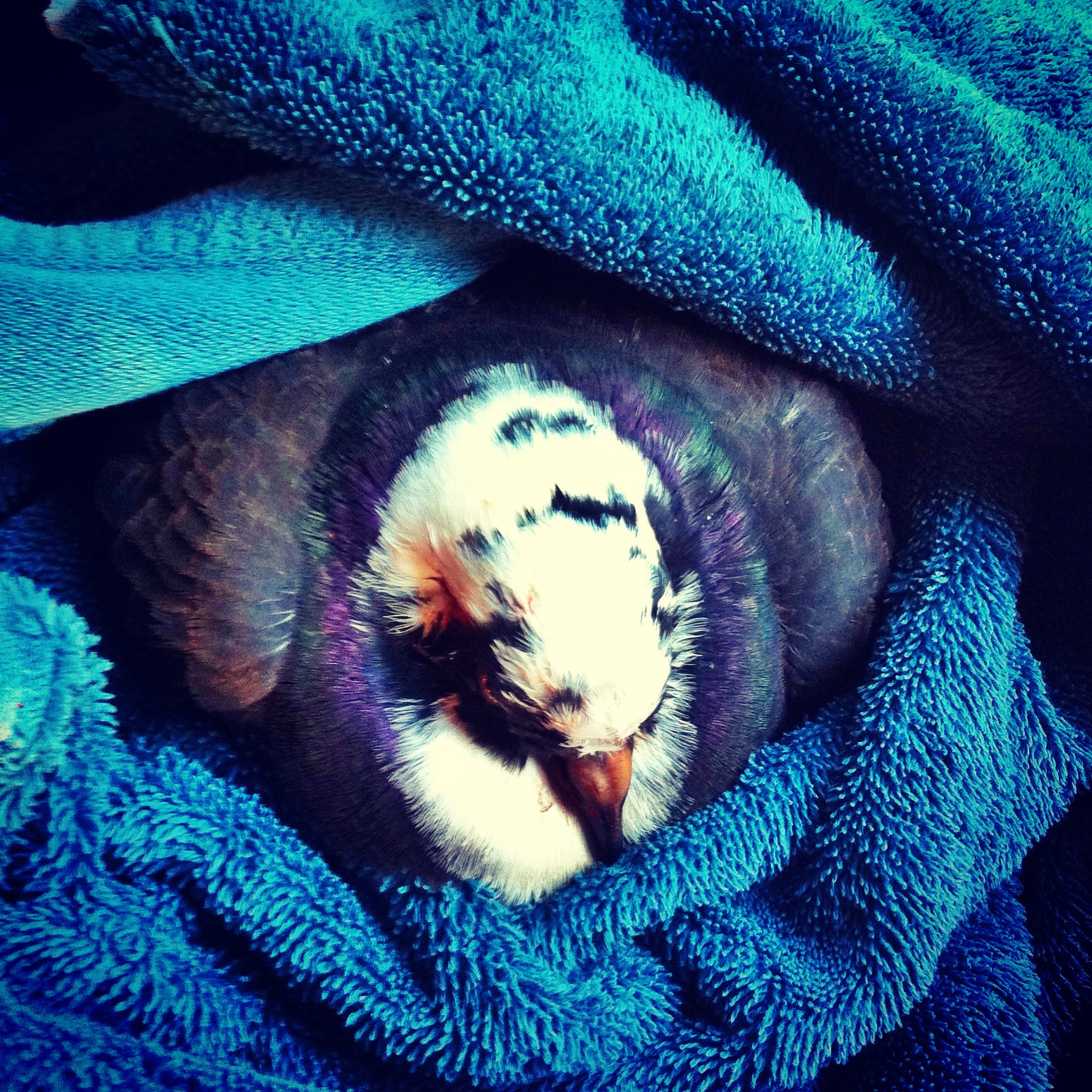 We have resident pigeons who come back to nest every year… On Wednesday morning, Vincent ran in the house, waking me up, saying, "Dad needs you! A crow just attacked our baby pigeon across the street! Come help." So I assessed the damage – noticing some blood behind his right eye, but no visible damage anywhere else, wrapped him up and brought him home… and have been hand-feeding him since 8:30 Wednesday morning. He is feeling better and goes for adventures around the house, but I think post-attack he is currently completely blind in one eye and semi-blind in the other. So far he doesn't seem to care much about flying around but enjoys going for short walks before standing still and falling asleep again.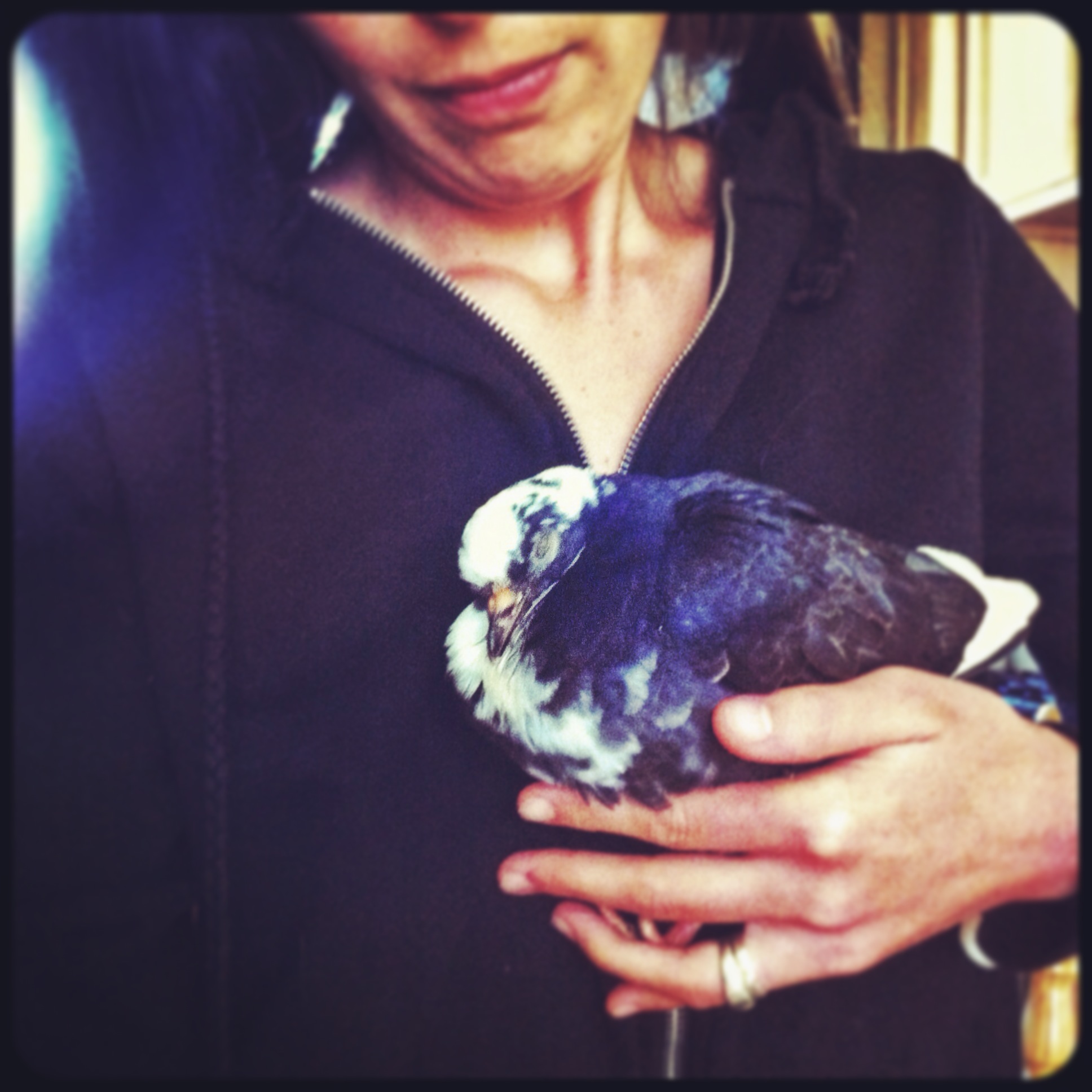 In fact, he sleeps a lot. And this is a preferred way. I know. Crazy bird lady. Just wait until later this coming week… I have a good post to share with you that is entirely relative.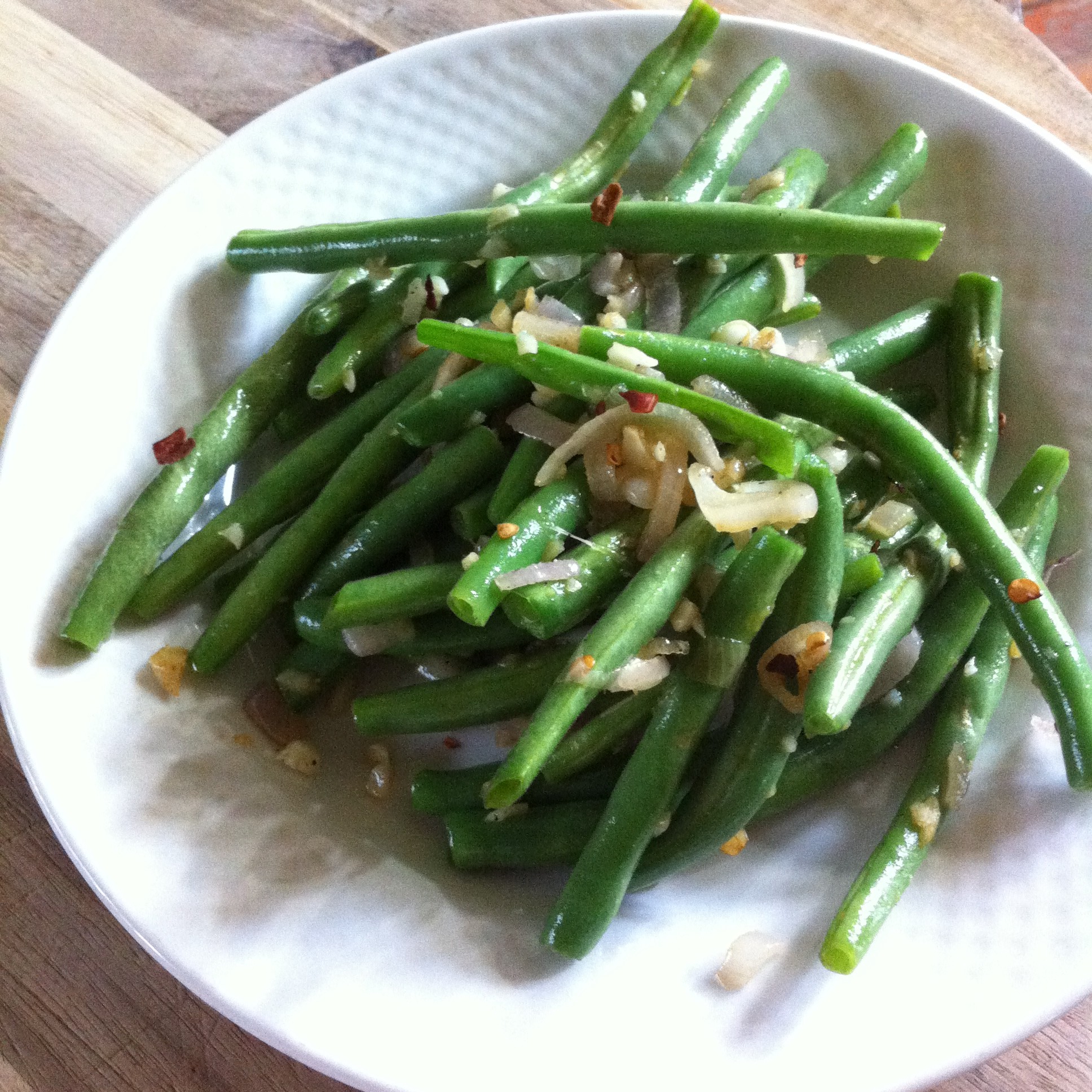 Fresh green beans are one of my favorite veggies. These are sauteed with shallots, garlic, and chili pepper. Yummmm.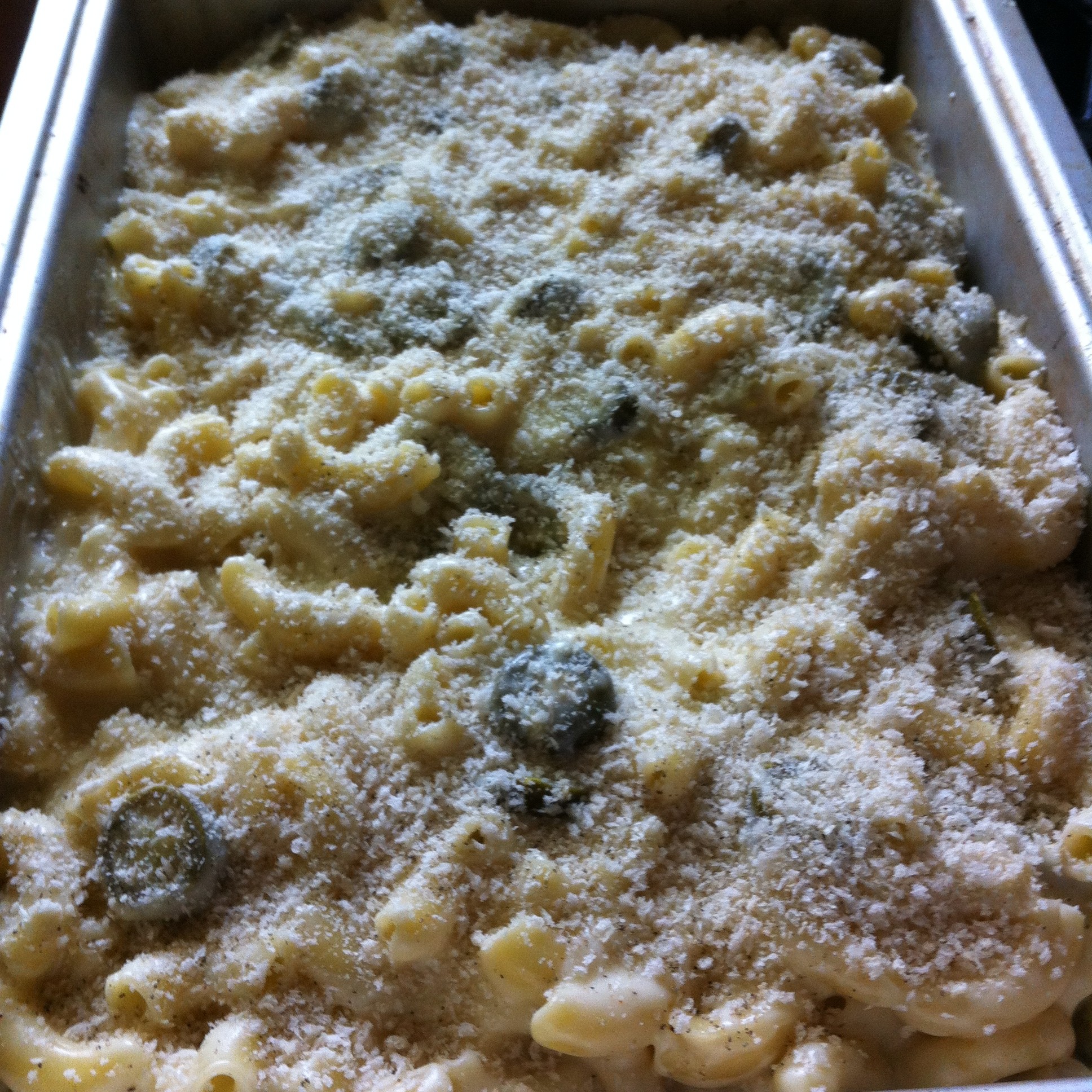 An accidentally WAYYY spicy jalapeno mac and cheese. Luckily we didn't have Silas that night – I don't think he could've ate this willingly or happily!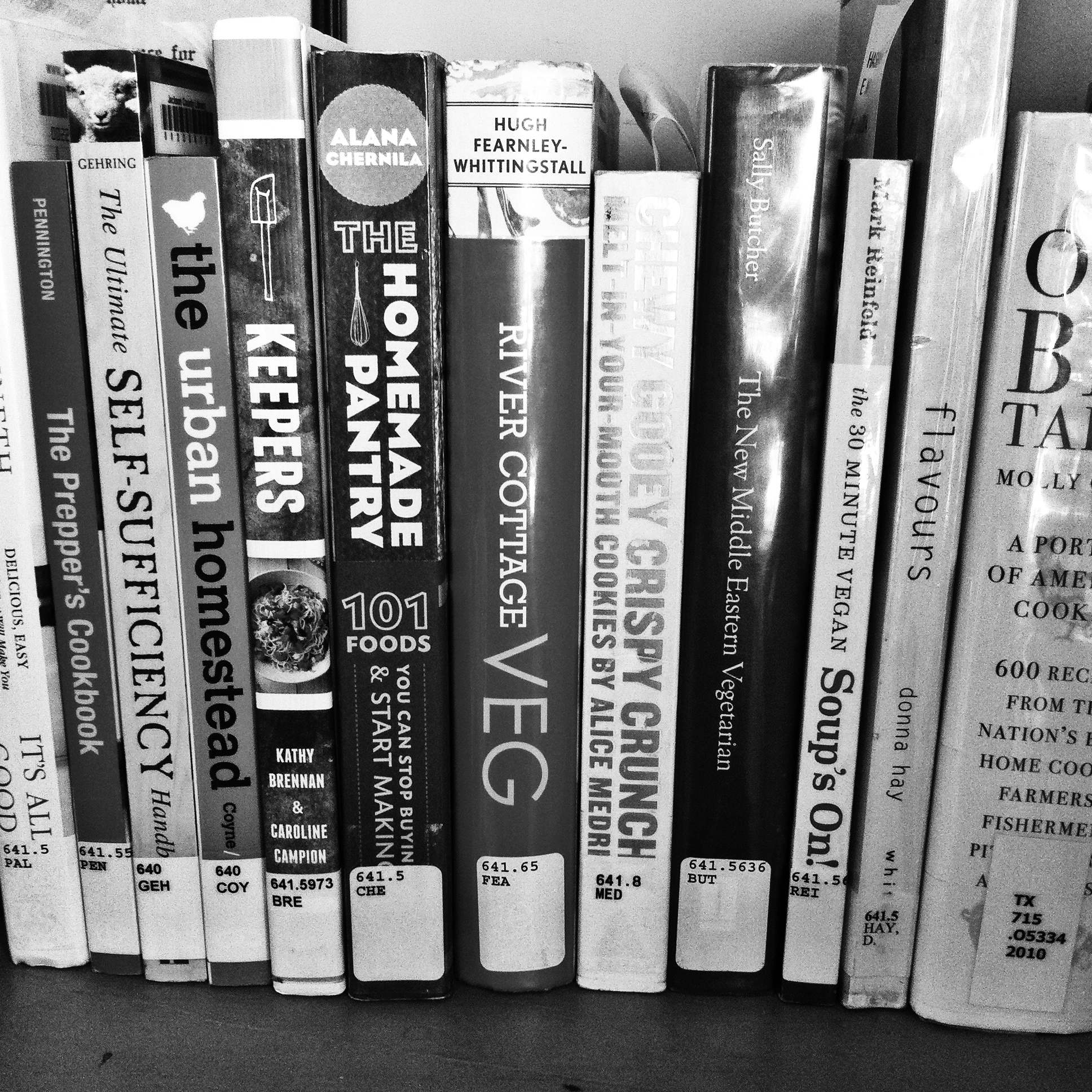 Some of this week's reading material…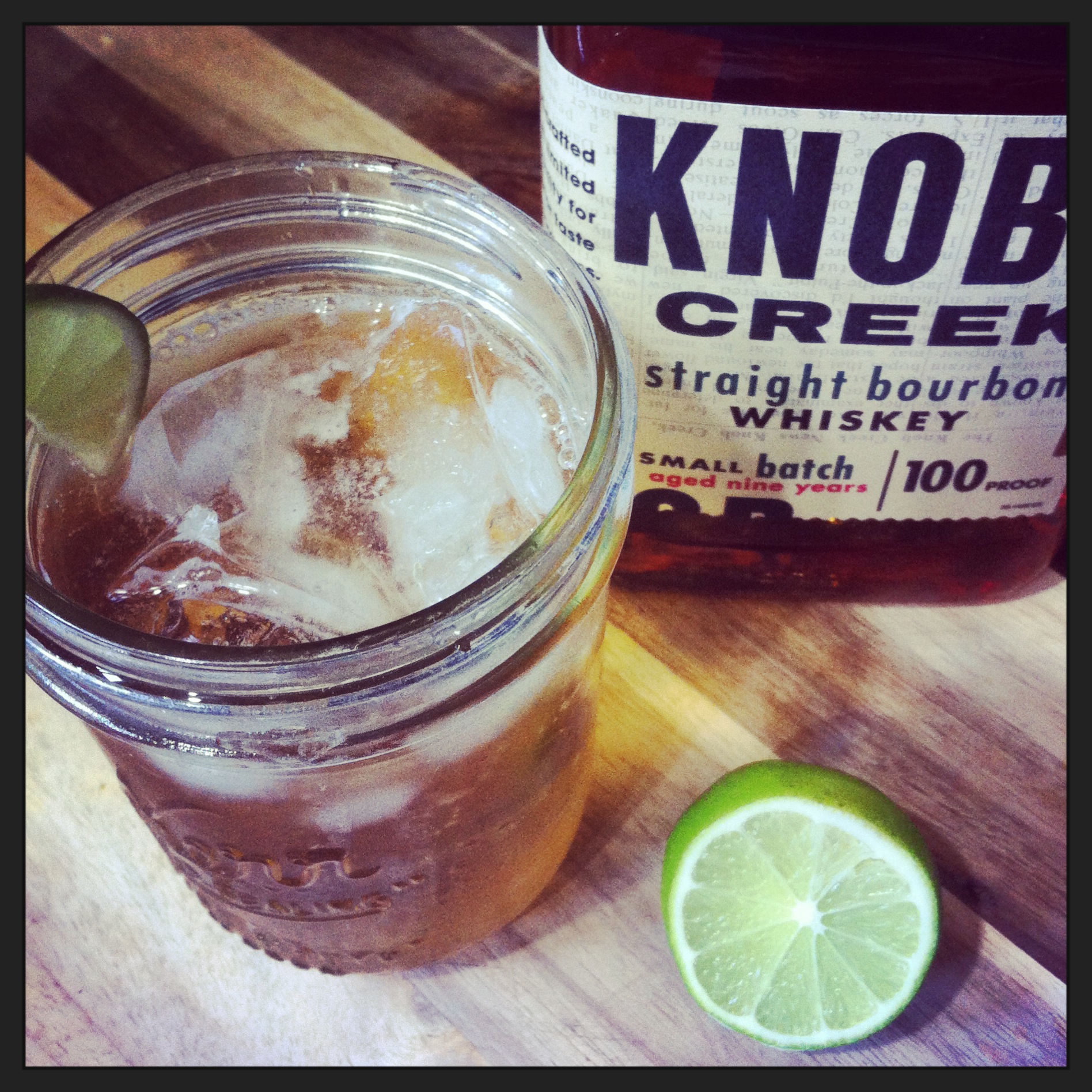 I love when my favorite bourbon's on sale at the liquor store…
My hubby said it, not me… That's right!

A Quorn chik'n pizza one night with feta and red onions. Delish.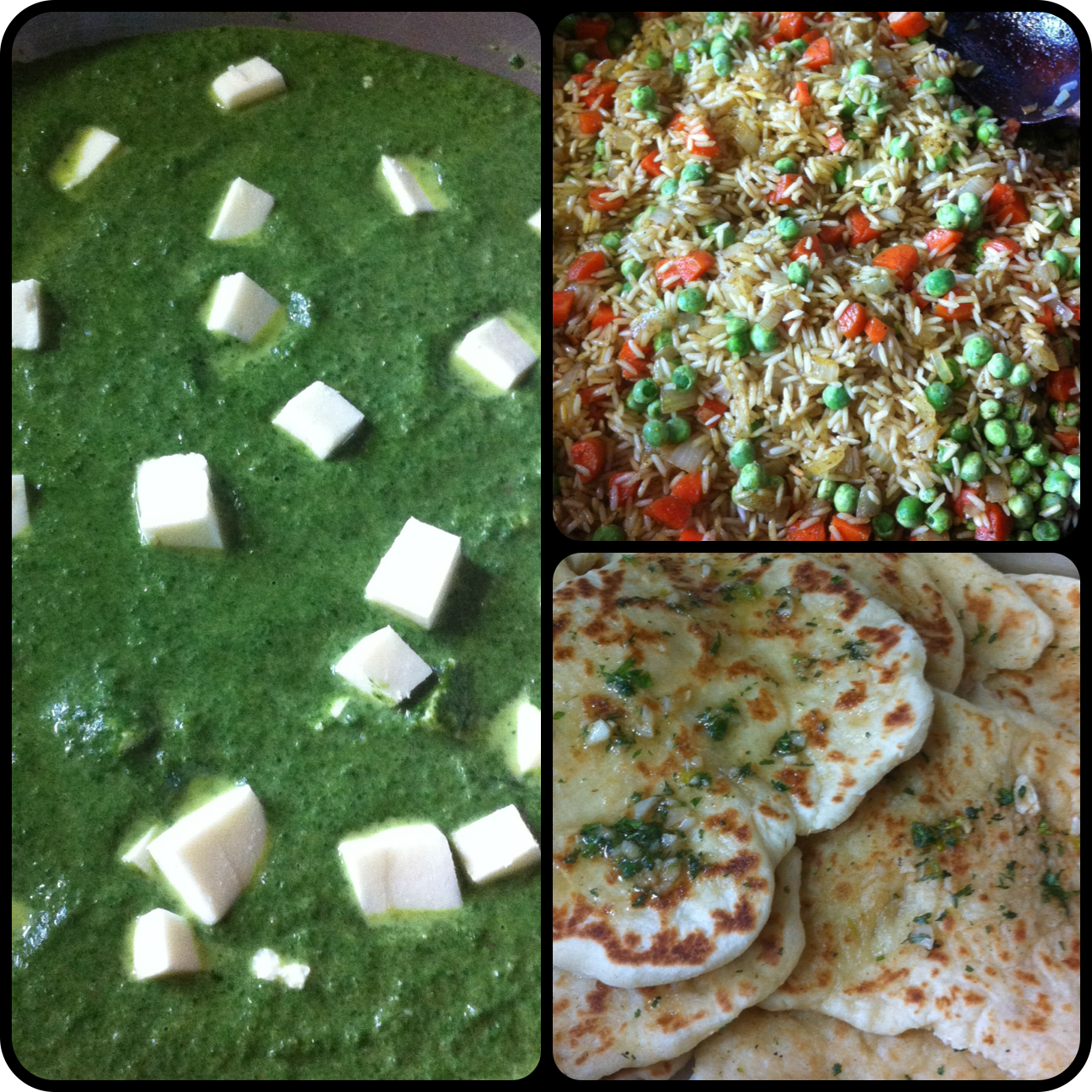 Palak paneer, homemade garlic naan and carrot + pea biryani one evening.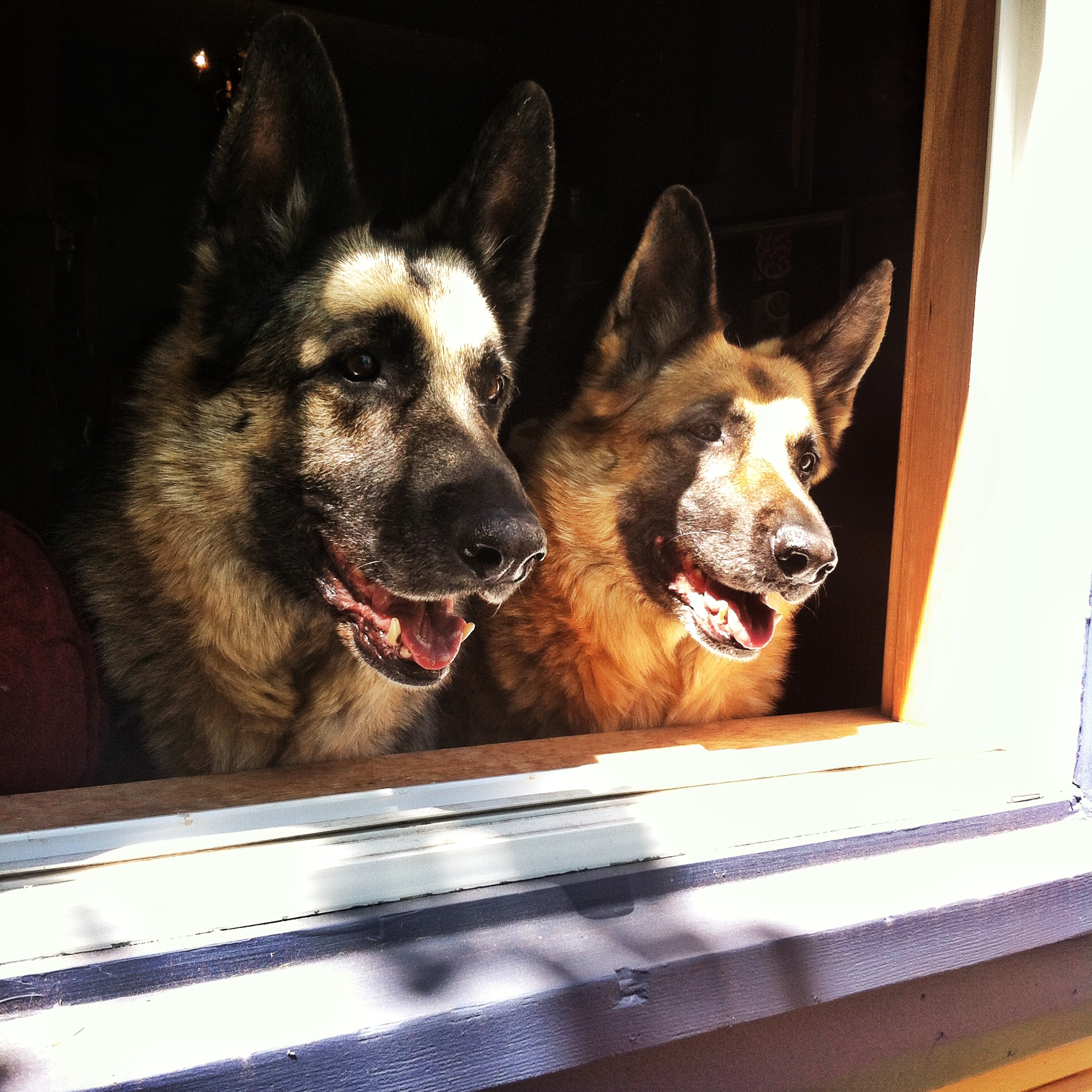 Dog shenanigans while watering the front yard gardens…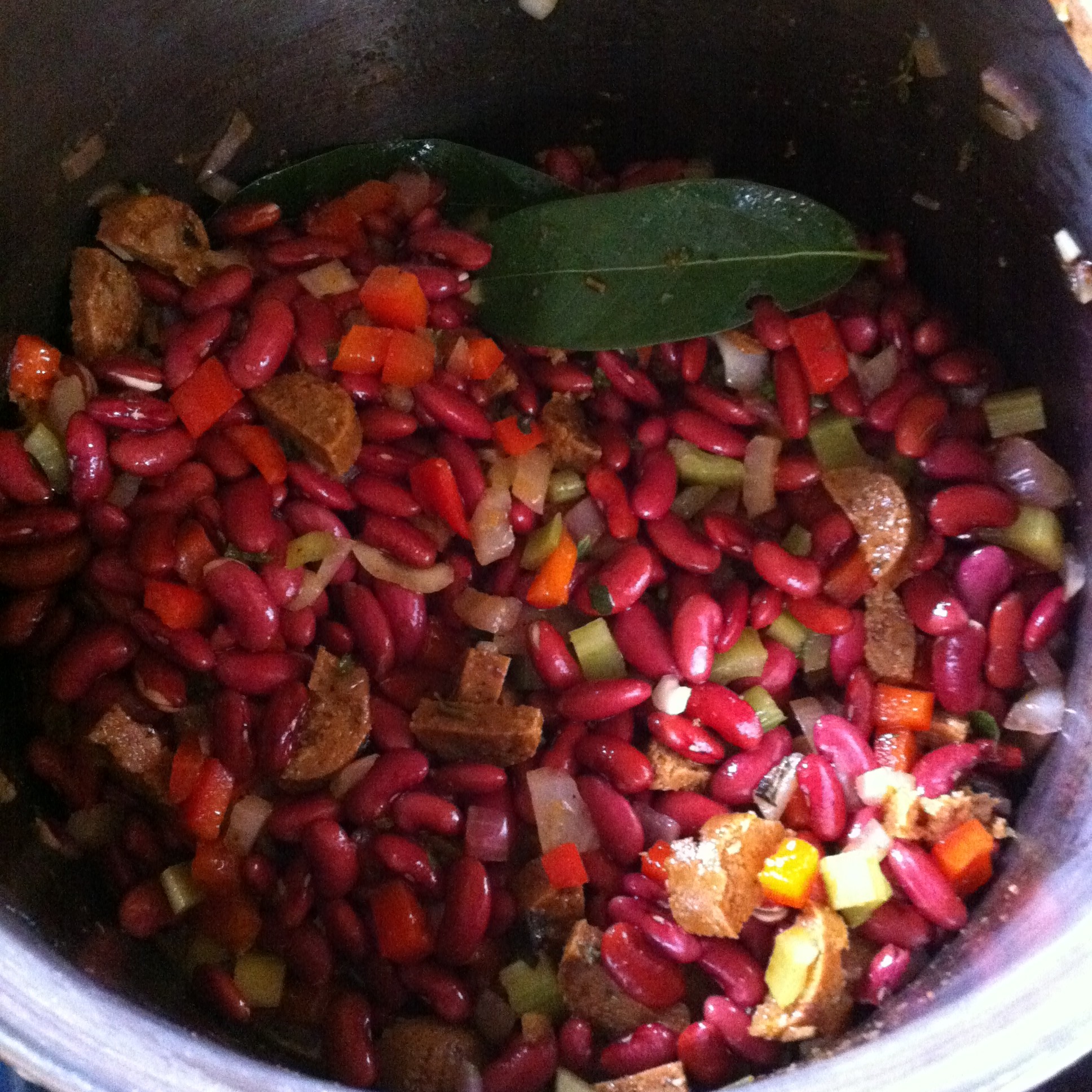 Vegetarian red beans (and rice) pre-broth.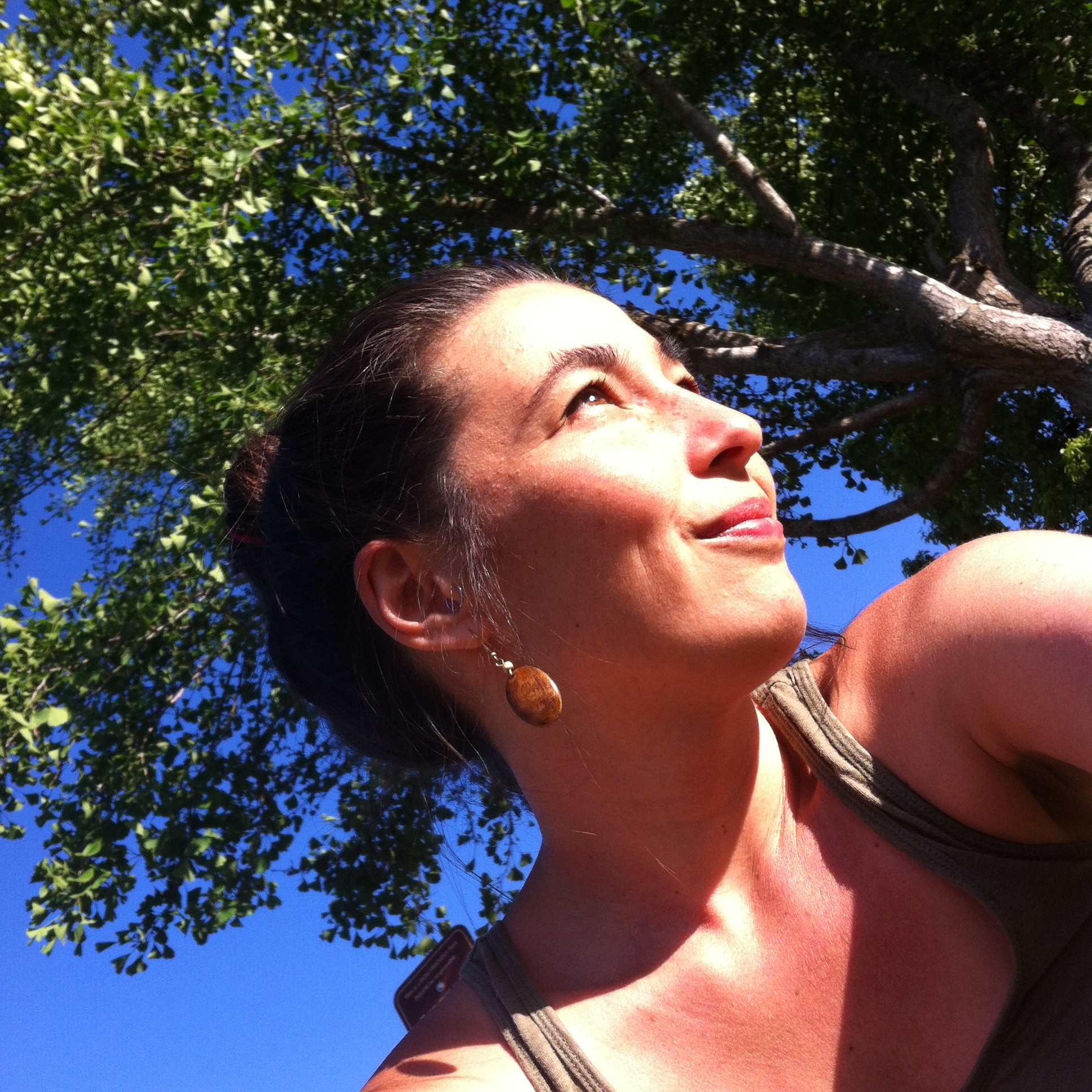 Sunny days at last! Until today – rain, rain, rain.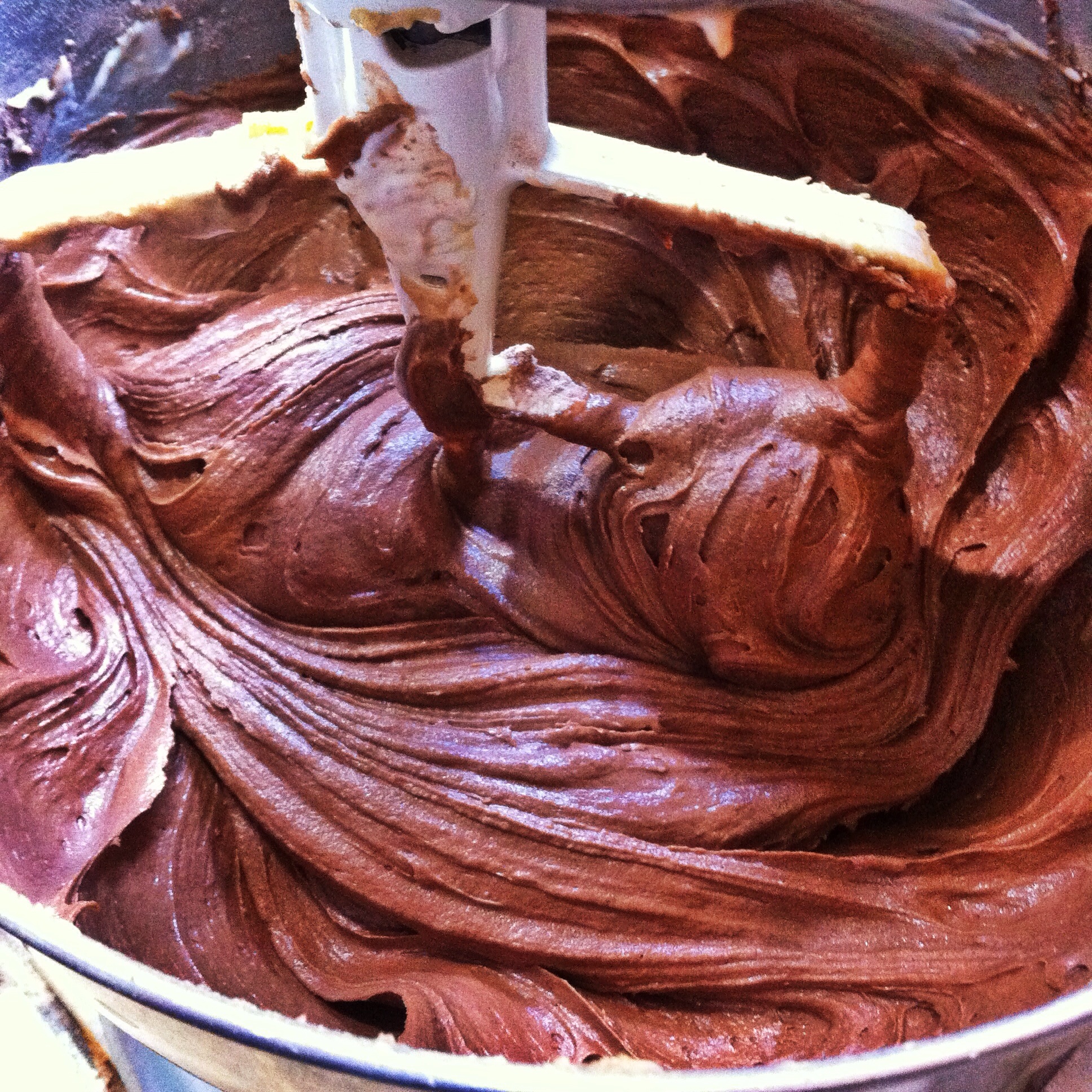 I had an epic cupcake fail, which of course happened when I was baking them for an elementary school bake sale and not just for fun… Attempt number two's batter looked better…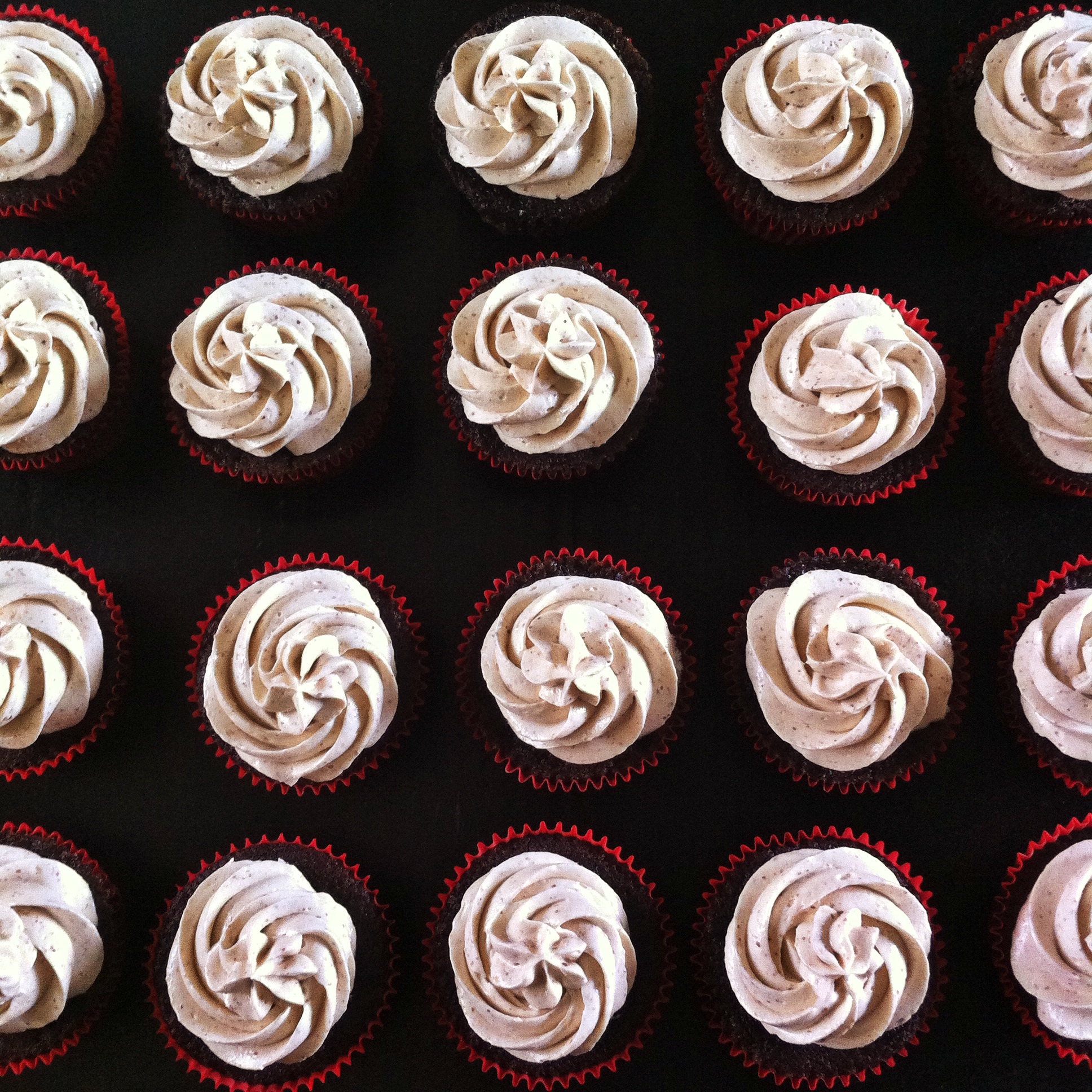 And successfully provided a giant chocolate cupcake army topped with almond butter swiss meringue buttercream.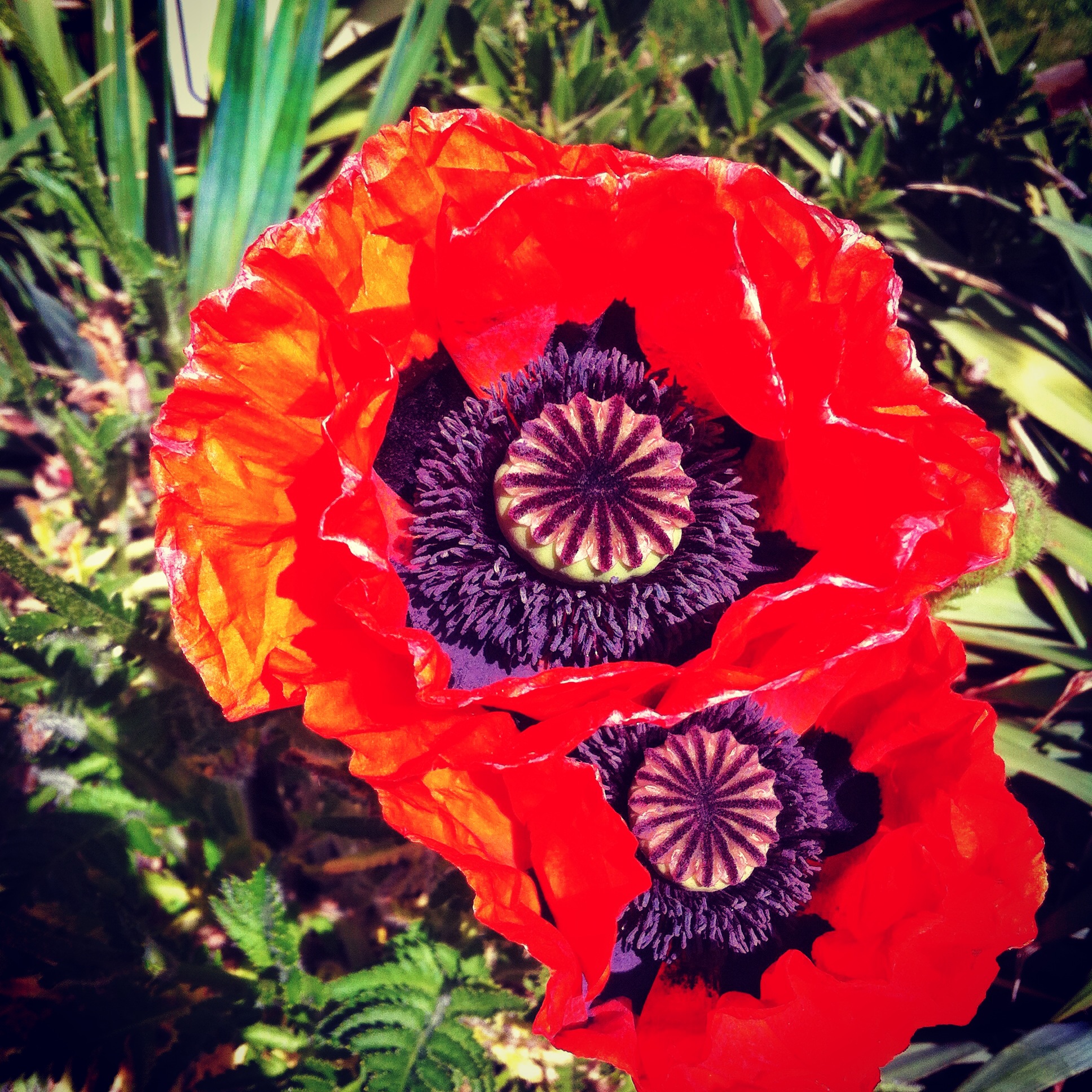 Our poppies are popping right now. So pretty every year… I wish people wouldn't steal the heads off of them while walking by our house!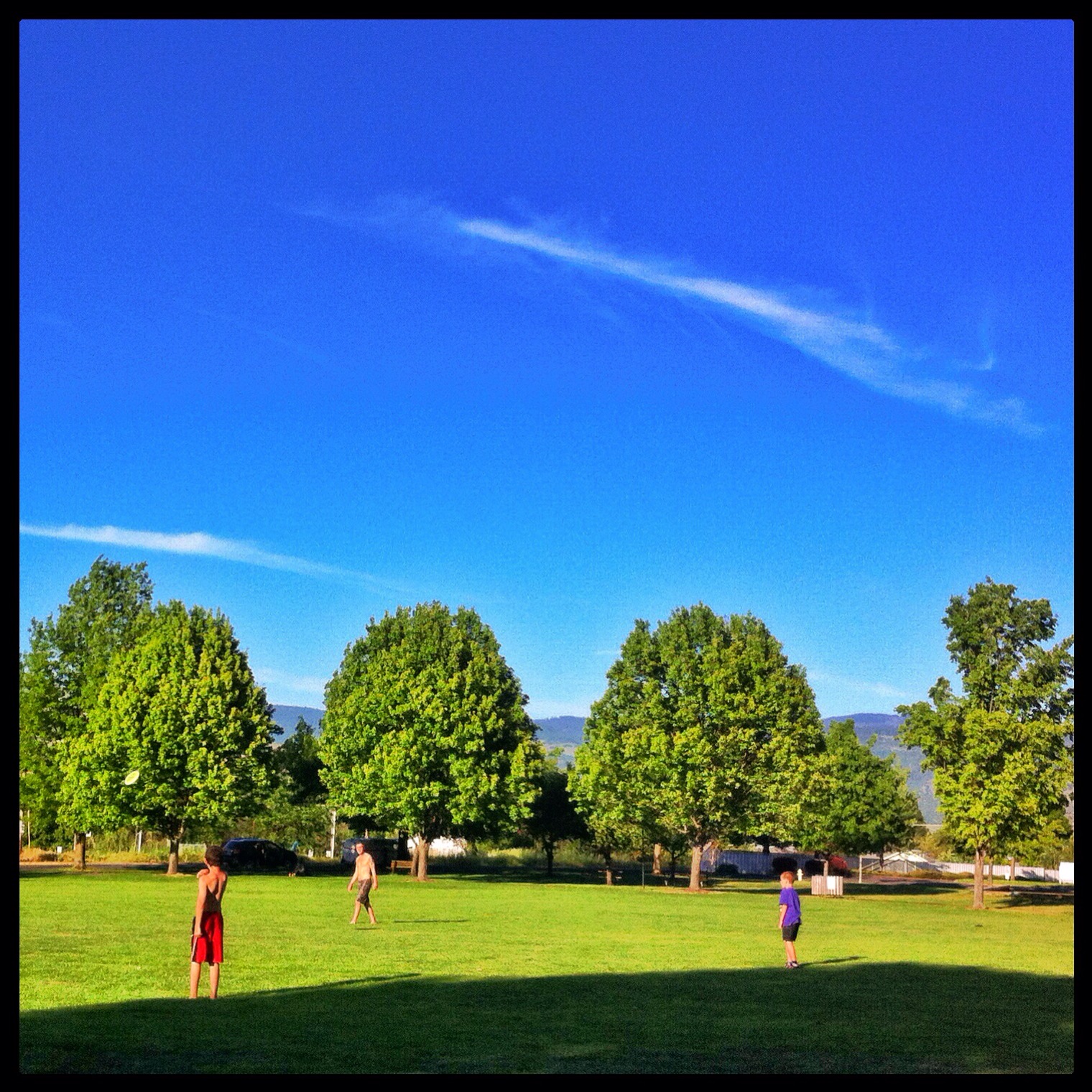 Frisbee playing in the park one afternoon with the husband and Silas.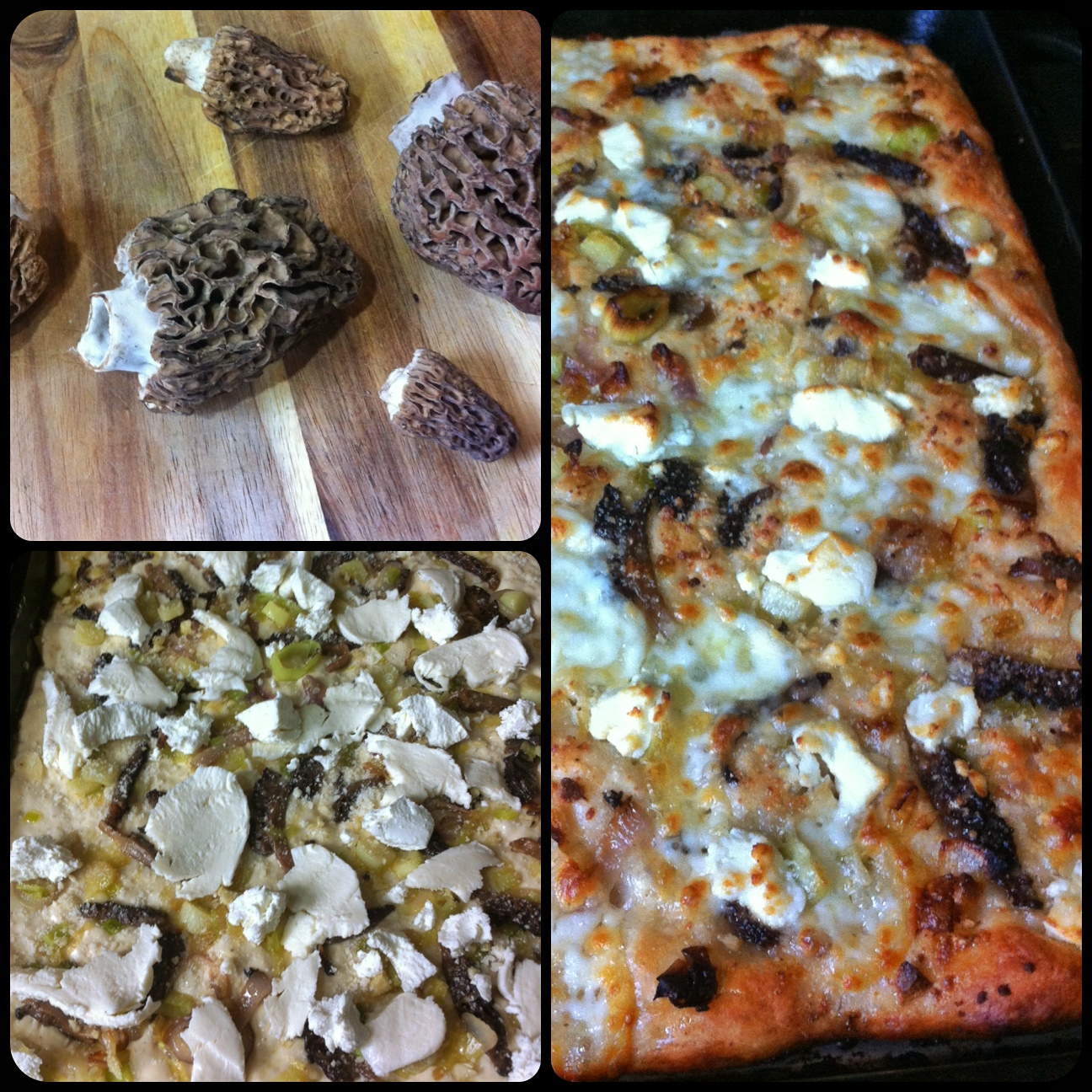 A friend of ours gifted us with freshly foraged morels. We had pizza (yep… still obsessed!) with them on top. They were wonderful and quite delicious!
Please follow and like us: