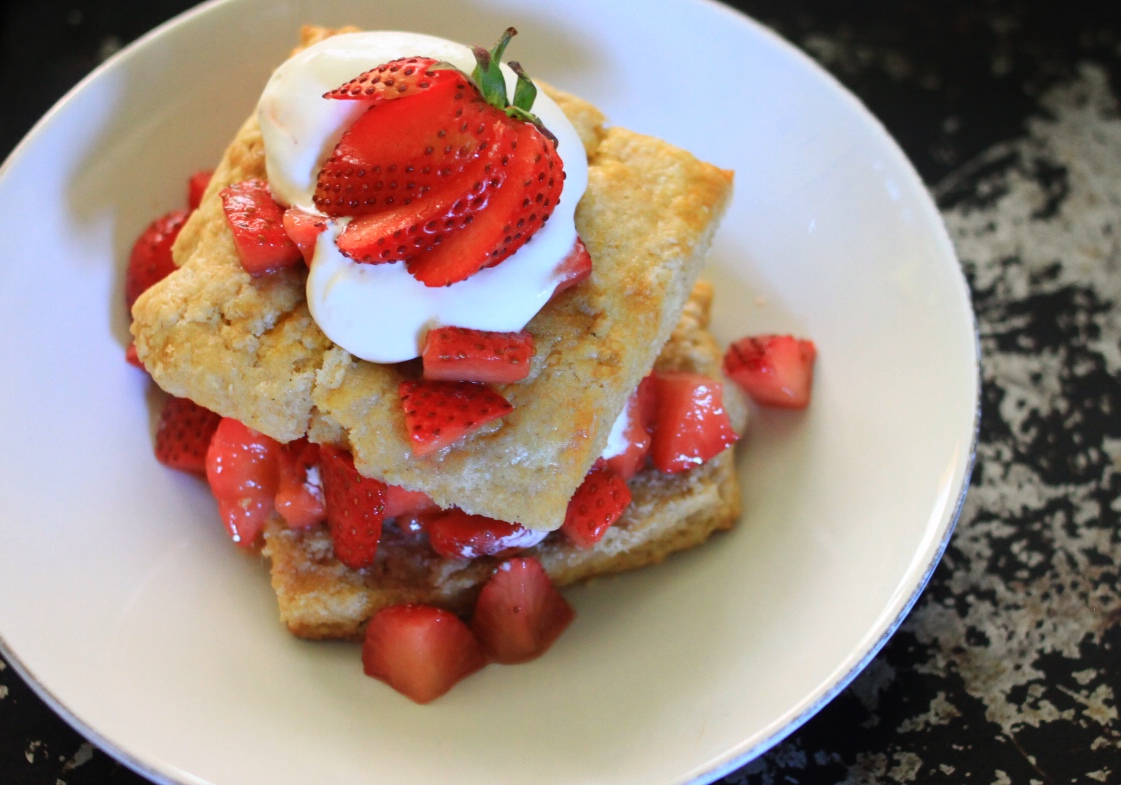 Nothing screams late spring and early summer like fresh strawberries around here. They're everywhere. In gardens, in the grocery stores, at the farmer's markets… And I love their relatively inexpensive abundance!
Growing up, my mom occasionally made strawberry shortcake for dessert. This often included Bisquik biscuits topped with hand cut and sugar-soaked berries. It was a serve-yourself kind of ordeal. My dad's technique for eating strawberry shortcake is much more appealing to me now that I'm nearing 30 and not some snotty little kid. He'd crumble up his biscuit into a bowl, top it with a spoonful of strawberries my mom had allowed to sit in sugar for hours, then poured 2% milk over the top and ate it like thick mushy cereal.
I couldn't tell you the last time I opened a box of Bisquik, as homemade biscuits are not difficult to make. Instead, I tweaked my go-to biscuit recipe into something semi-sweet and dessert like. This dough not only tastes lovely, its vanilla-bean and brown sugar laced self is intoxicatingly fragrant, too. I do enjoy eating my soppy strawberry shortcake, although I like to use vanilla almond or coconut milk and indulgently stir in a spoonful of whipped cream, too!
Feel free to assemble these however you're inclined!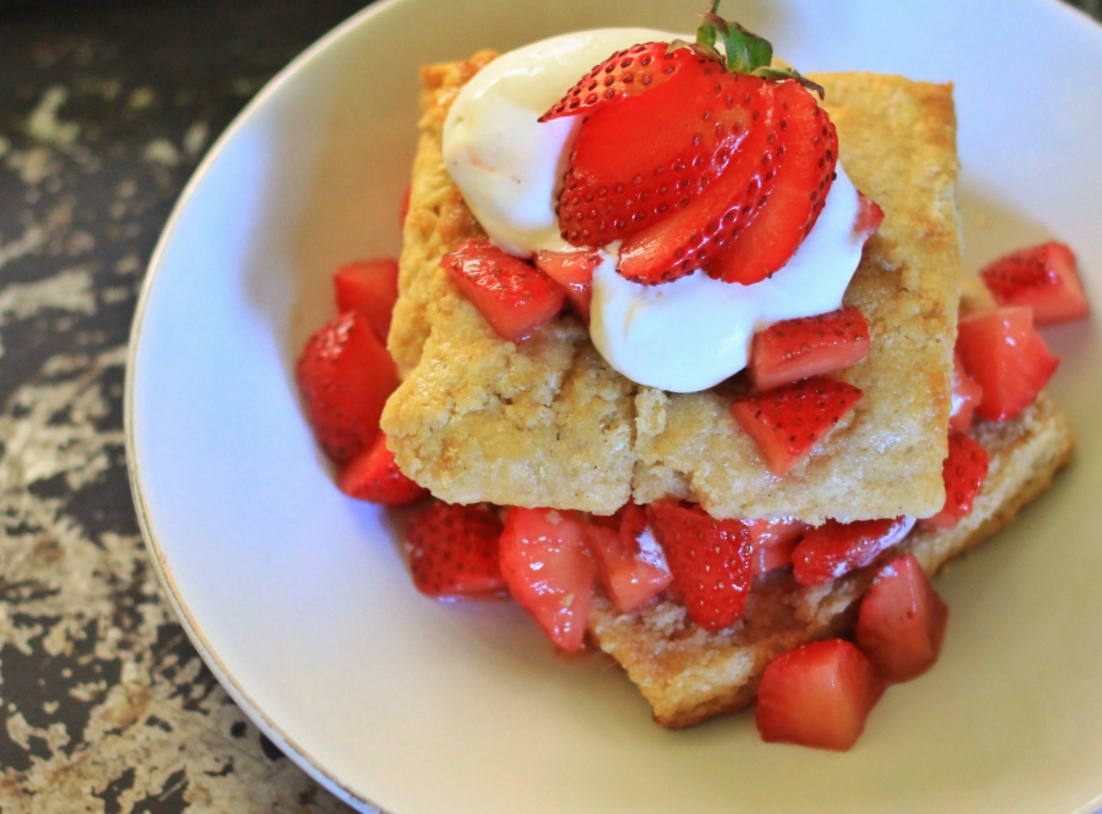 Strawberry Brown Sugar Vanilla Bean Shortcake
Yields 8 servings.
Ingredients:
1 1/2 pounds fresh strawberries, hulled then quartered
3 tablespoons light brown sugar
1 teaspoon pure vanilla extract
3 cups all purpose flour
1/3 cup packed light brown sugar
1 vanilla bean, scraped
4 1/2 teaspoons baking powder
1/2 teaspoon salt
3/4 teaspoon cream of tartar
6 tablespoons unsalted butter, cold
6 tablespoons vegetable shortening
1 egg, beaten
3/4 cup buttermilk, chilled
3 tablespoons buttermilk or heavy cream
3 tablespoons light brown sugar
1 cup heavy cream
1 tablespoon granulated sugar
1/2 teaspoon vanilla extract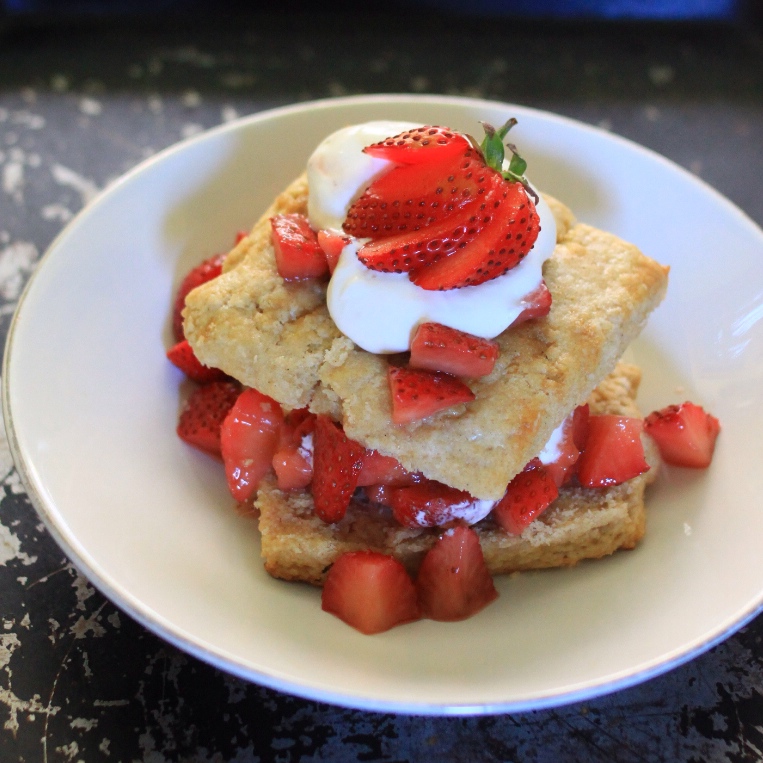 Directions:
Prepare the strawberries: Place the quartered strawberries in a bowl. Add the sugar and vanilla, stirring until combined. Cover and refrigerate for at least an hour, up to 8 hours in advance.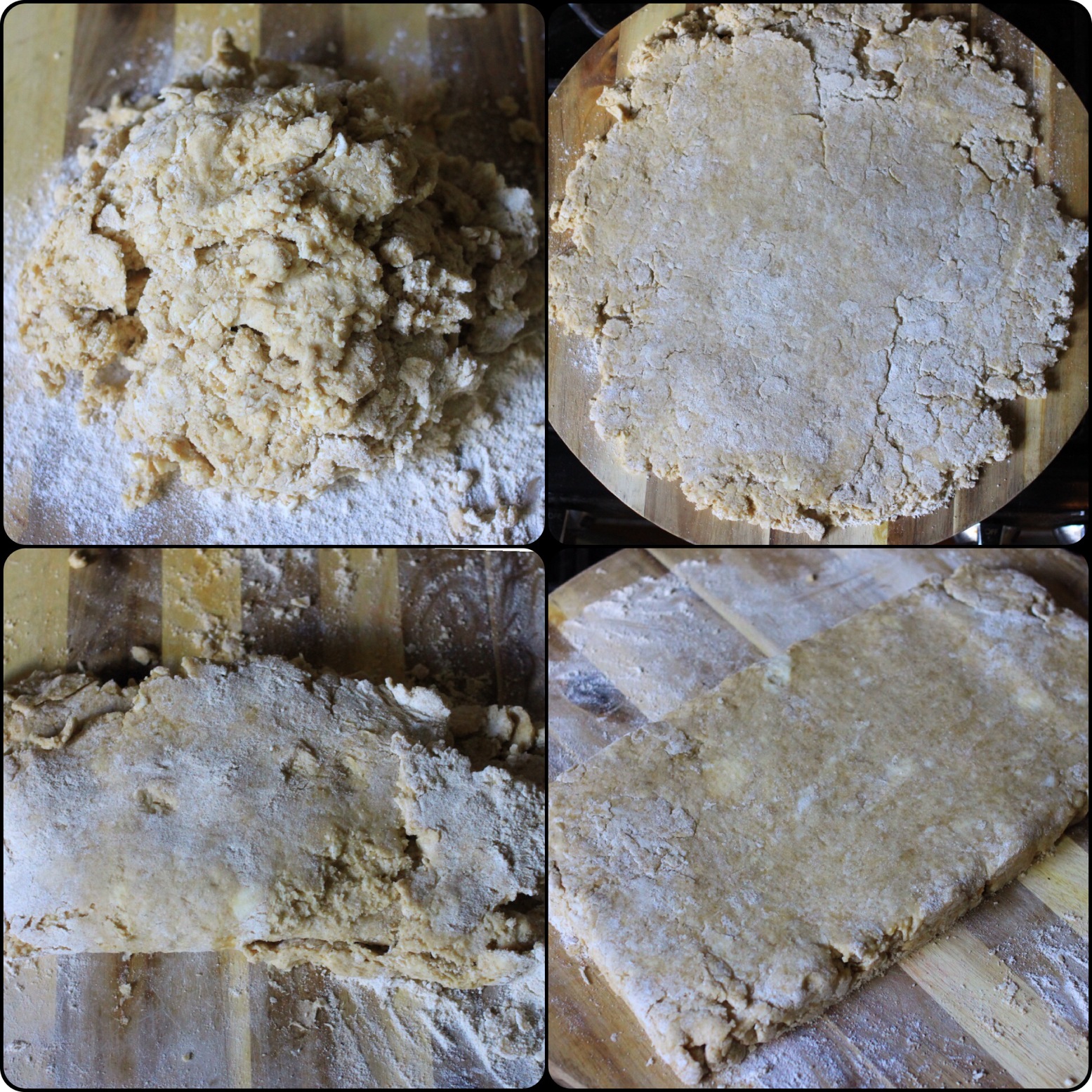 Prepare the shortcakes: Preheat your oven to 425 degrees F and line a large baking sheet with parchment paper. In a large mixing bowl, combine the flour, 1/3 cup brown sugar, scraped insides from the vanilla bean, baking powder, salt and cream of tartar until well mixed. Cut in the butter and shortening, until the mixture resembles very coarse crumbs. Whisk the egg into the buttermilk, then pour the mixture into your dry ingredients, working quickly to stir together a soft dough.
Turn the dough out onto a lightly floured surface, quickly but gently kneading about 10 times. Roll the dough out to into a rectangle that is about 12″ by 6.5″. Fold one side of the dough towards the center, then fold the opposite side towards the center. (You'll have 3 layers.) It's okay if the dough crumbles a bit, just push it back together. Roll the rectangle to about 1″ thick. Cut the dough into 8 even sized squares. Place on your prepared baking sheets and brush each top with the buttermilk of heavy cream, followed by a light sprinkling of brown sugar. Bake for 12-15 minutes, until lightly golden on top and cooked all the way through.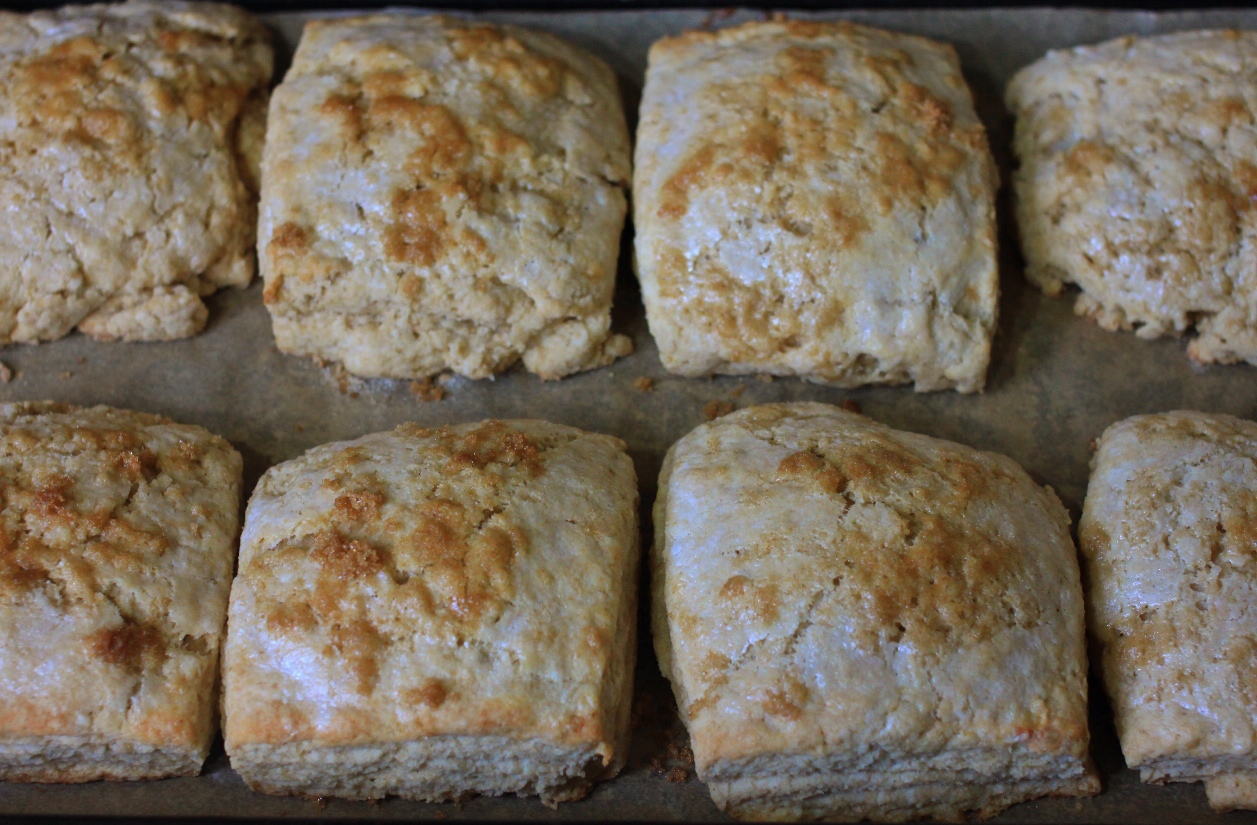 Prepare the whipped cream for serving: Pour the cream, sugar, and vanilla into a bowl and whisk on high speed until medium peaks form, about 2-3 minutes.
Assemble shortcakes: Split a biscuit/shortcake in half. On the bottom, add a spoonful of strawberries, followed by some whipped cream. Top with the other biscuit/shortcake. Add more berries and whipped cream on top to your liking. Devour immediately.