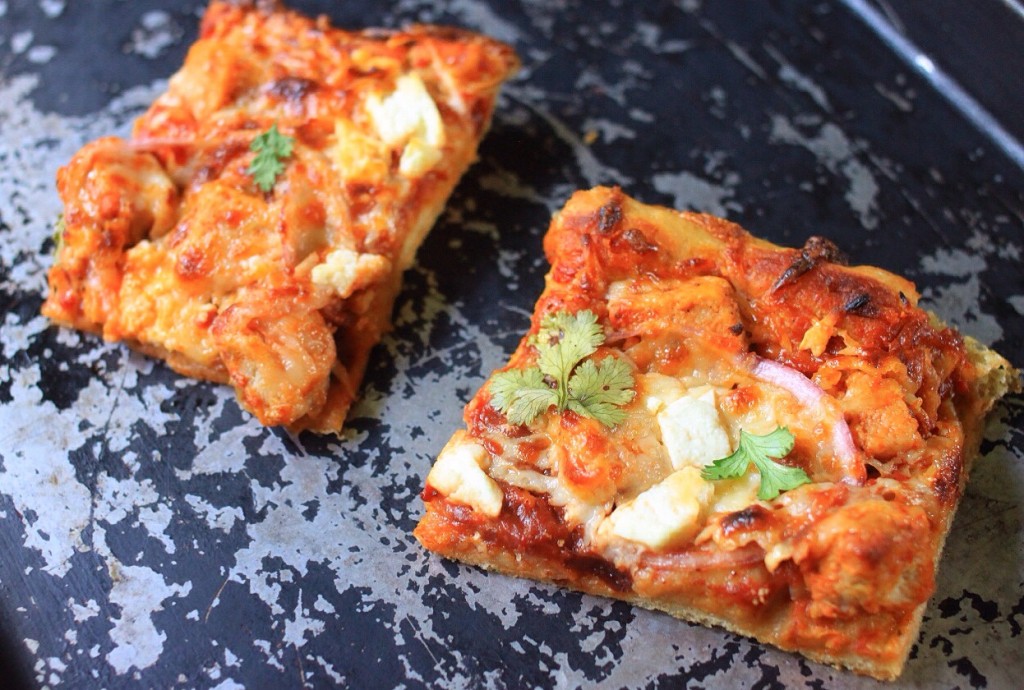 Yesterday I posted a photo on my personal facebook page, of the loaded sandwich I was enjoying after a good workout. Later on, a friend inquired, "what do you do to stay so fit?" I thought about this, then responded by saying that for me the key is balance. Meaning, allowing myself to eat whatever I want within reason, but making sure I get a decent amount of exercise every week, too.
That hasn't always been the case. I've struggled with various eating disorders for more than a decade of my life. As with most human emotions, it all comes in waves. Even now, at almost 30. The one thing I strive to do, however, is precisely what I think is key: aim for balance. You want to eat a carb heavy, rich, high-fat meal? Do it. Within reason. If I'm eating something super rich one day, the next I may opt for more salads or greens. I may add an extra 5-10 minutes to my originally planned workout. Mostly I've tried to stop feeling GUILTY for my eating choices and habits, because the reality is, generally I do keep it balanced day-to-day. I don't feel the need to meticulously count the calories of everything I put into my mouth anymore, I eat sweets if my body's craving them, I let myself have overindulgent days now and then.
So when my body says PIZZA, PIZZA, PIZZA! I try to oblige… This particular pie went over well with everyone, including both kids. It's the one Silas requested the following afternoon when the leftovers were reheated. The real magic of this particular pizza is the sauce. While you could use a prepared barbecue sauce, I always enjoy making my own because it's simply another way to add my flavor preferences. This pizza is just as delicious reheated the following day, so should you find yourself with leftovers, embrace them. :)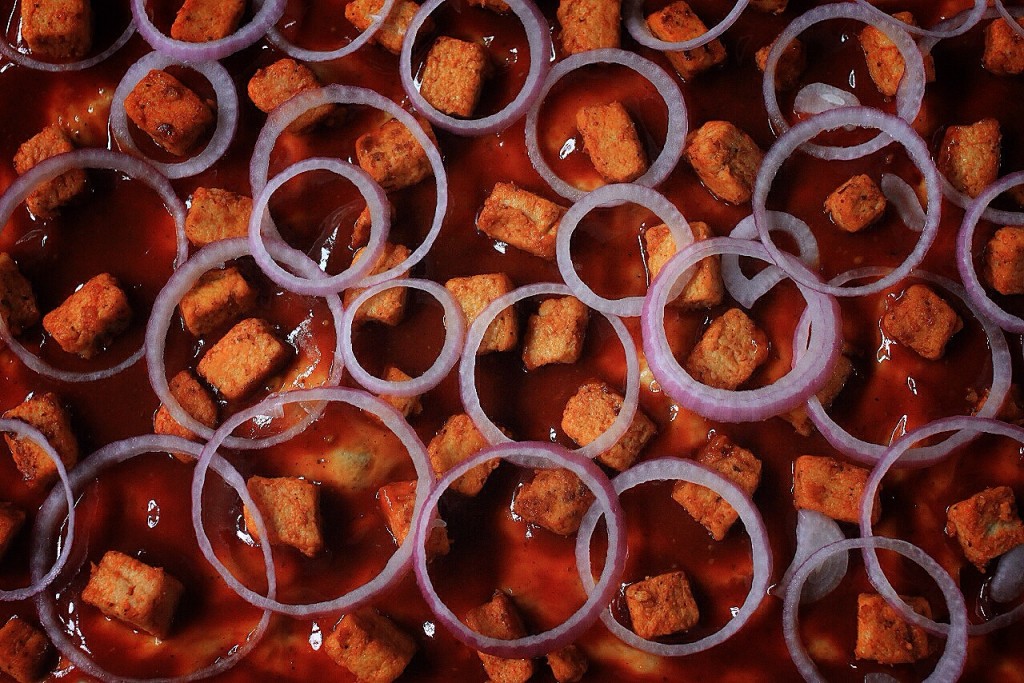 Barbecue Chik'n Pizza
Makes one 13×18-inch pizza.
Ingredients:
For the dough:
2 cups plus 2 tablespoons all-purpose flour
1 1/4 teaspoons active dry yeast
1/4 teaspoon salt
1/4 teaspoon sugar
3/4 cup warm water
olive oil for pan
For the sauce:
1 cup ketchup
1/2 cup water
1/4 cup apple cider vinegar
2 1/2 tablespoons light brown sugar
1 tablespoon cane sugar
1/4 teaspoon fresh ground pepper
1/4 teaspoon onion powder
1/4 teaspoon granulated garlic
1/2 teaspoon fresh lemon juice
1 1/2 teaspoons yellow mustard
1 1/2 teaspoons Worcestershire sauce
1/2 teaspoon red chili pepper flakes (optional)
For the pizza:
2 tablespoons olive oil
1 cup Quorn Chik'n Tenders
1/2 a small red onion, cut into thin rounds
1/4 cup crumbled feta cheese
1 cup shredded mozzarella cheese
1/4 cup fresh cilantro, chopped
Directions:
Prepare the dough: Stir together the flour, yeast, salt and sugar in bowl. Add the water, then use a spoon or your hands to mix everything together until blended into a ball of dough (this should take no more than a few minutes).
Cover the dough and let it rise at room temperature for about 2 hours. It may be slightly less than doubled in size.
Prepare the sauce: Whisk together all of the ingredients in a small saucepan. Bring to a boil, then reduce the heat to simmer. Cook for 20-30 minutes, stirring occasionally.
Prepare the pizza: Once the dough has risen, preheat your oven to 500 degrees F. Generously oil a 13×18-inch pan with olive oil. Dump the dough onto a lightly floured surface. Generously oil a 13×18 inch rimmed baking sheet with a good quality olive oil. Gently place a ball of dough on the pan, stretching and pressing it out toward the edges. If it springs back wait five minutes and then continue. The dough is very thin. If it tears, simply pinch it back together.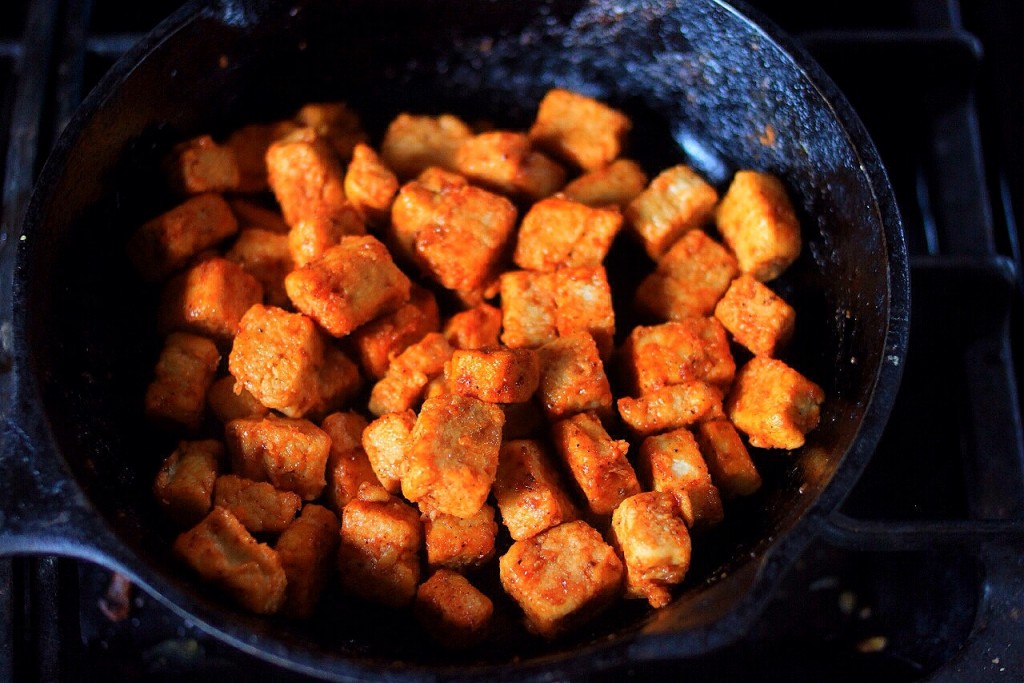 In a small pan, heat the two tablespoons of olive oil over medium-high heat. Add the Quorn tenders, stirring to coat with the oil. Cook, stirring occasionally, until lightly golden brown. Add two tablespoons of the barbecue sauce, tossing to coat. Cook for 2-3 minutes, then remove from stove.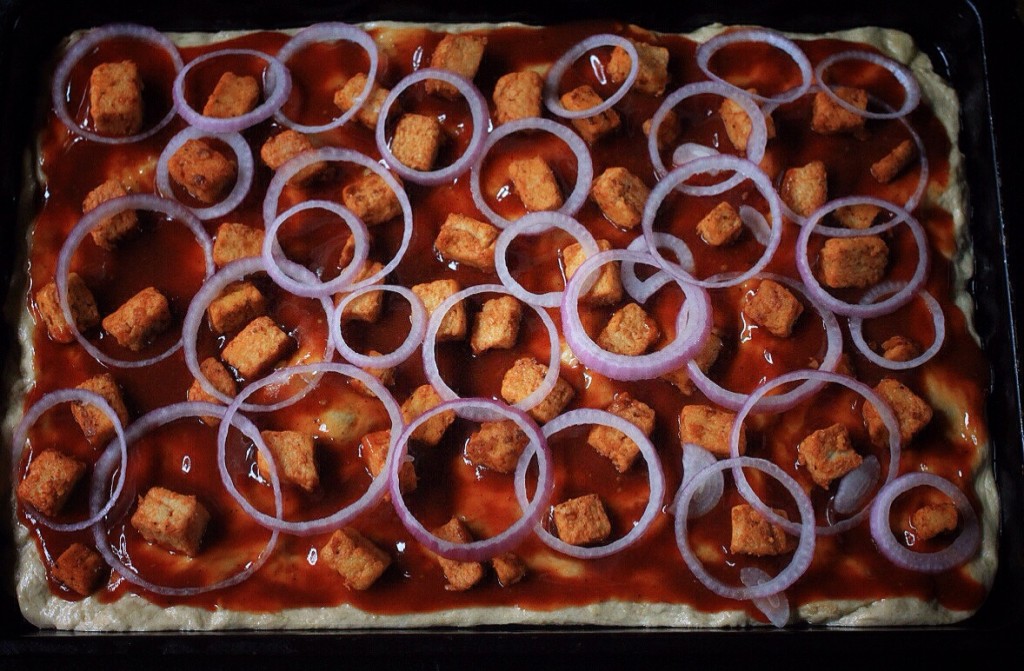 Spread the remaining barbecue sauce over the pizza dough. Layer the Quorn tenders and sliced onion over the sauce, then top with the feta and mozzarella. Bake for 18-20 minutes until the edges are slightly charred and the cheese has melted completely.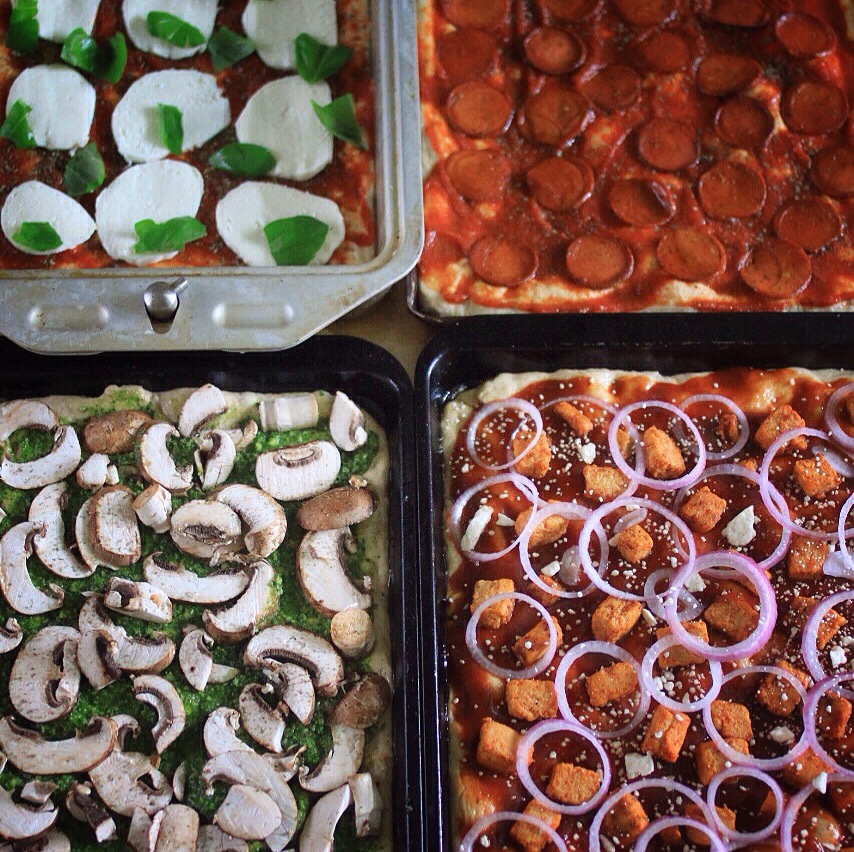 Allow the pizza to cool for 5 minutes, then sprinkle the chopped cilantro over the pizza, cut into squares and serve.