Here's a look at the last week:
This has been one of my favorite trees in Ashland since I moved here in September of 2003.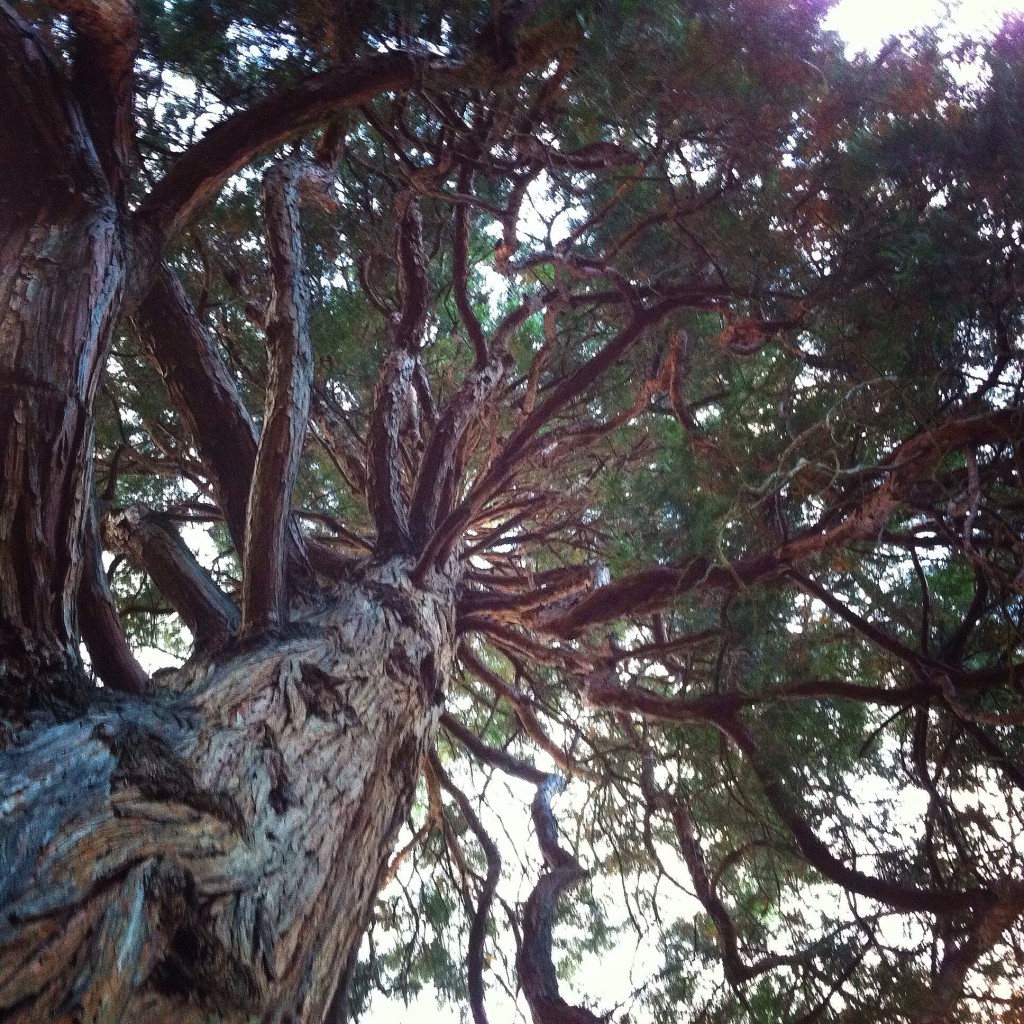 A BBQ seitan mushroom burger experiment. With garden-harvested zucchini [fries].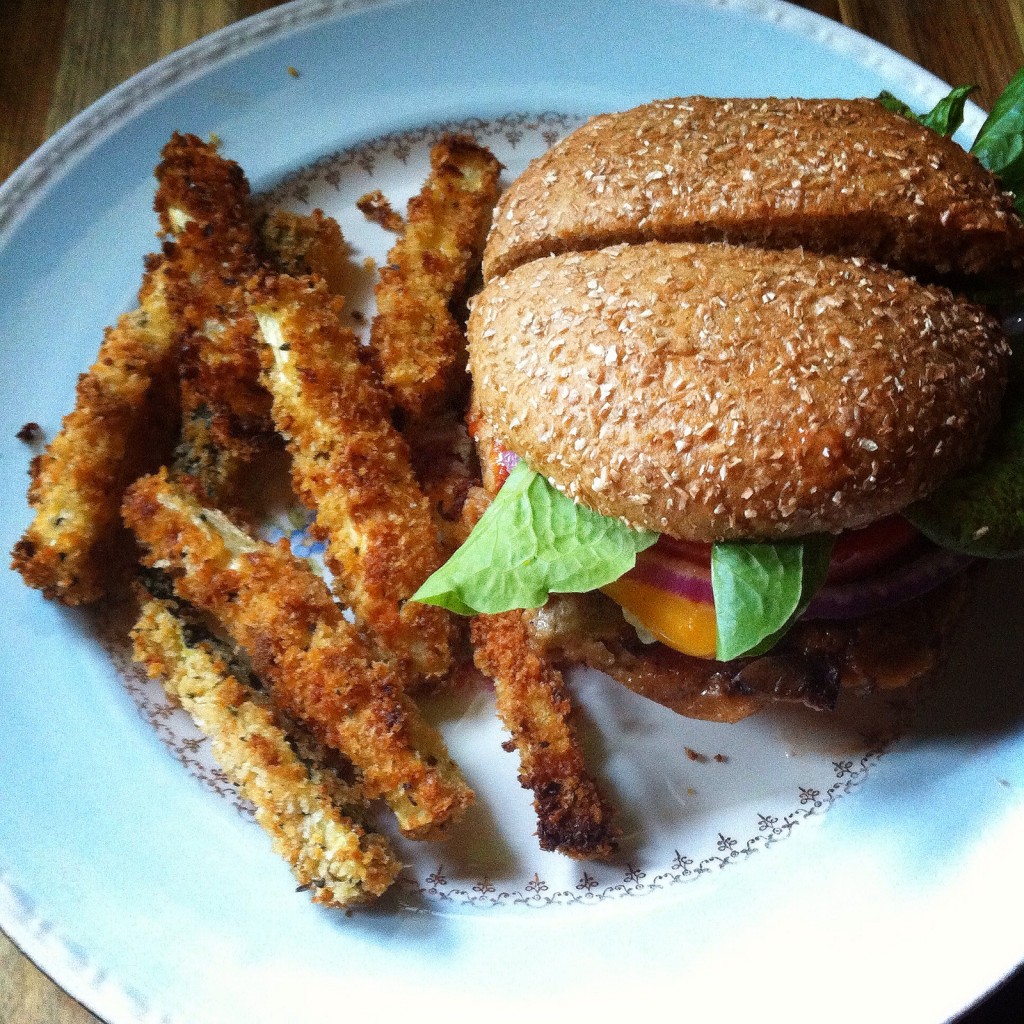 We've had lots of lily blooms this year that the deer didn't eat!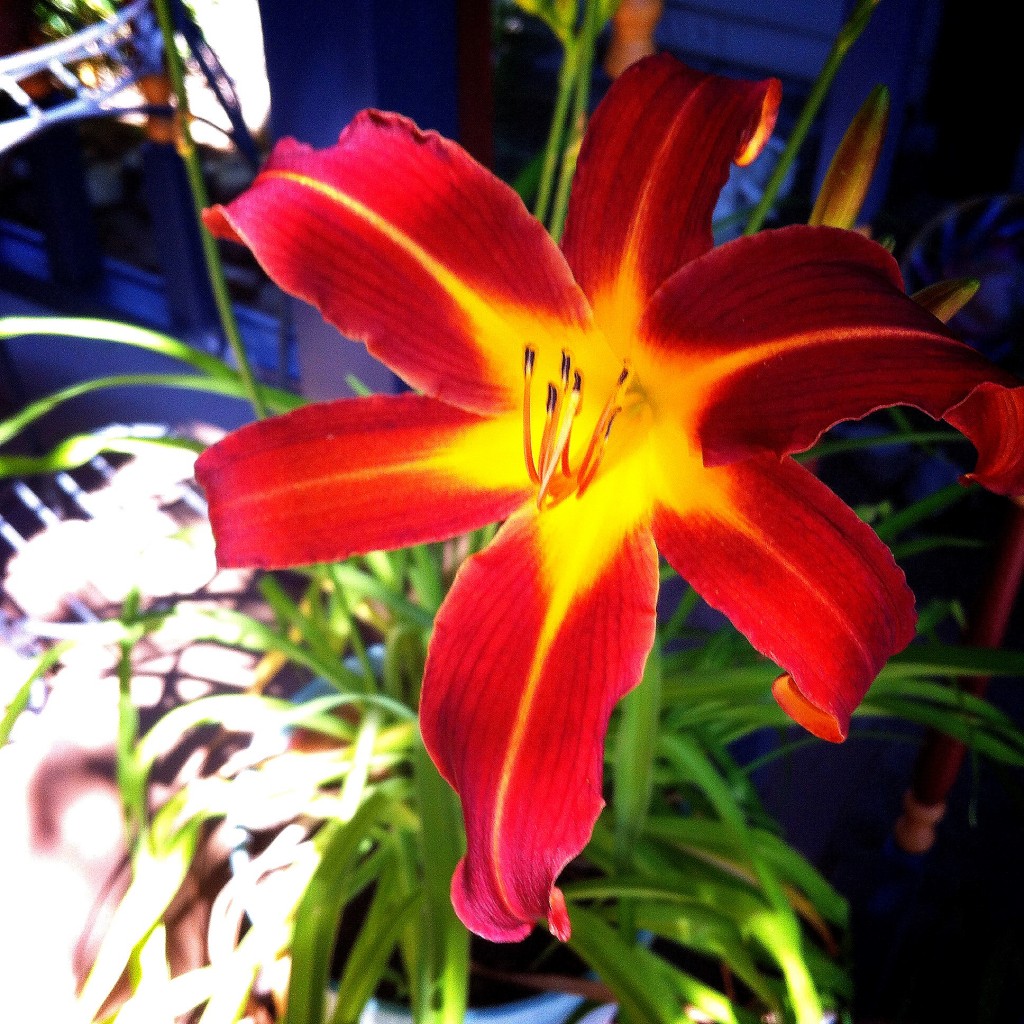 Little Miss Sassy Bird, who very much loves her whole wheat, oat, barley, quinoa, millet "cheerios."
Post-workout dinner sammich.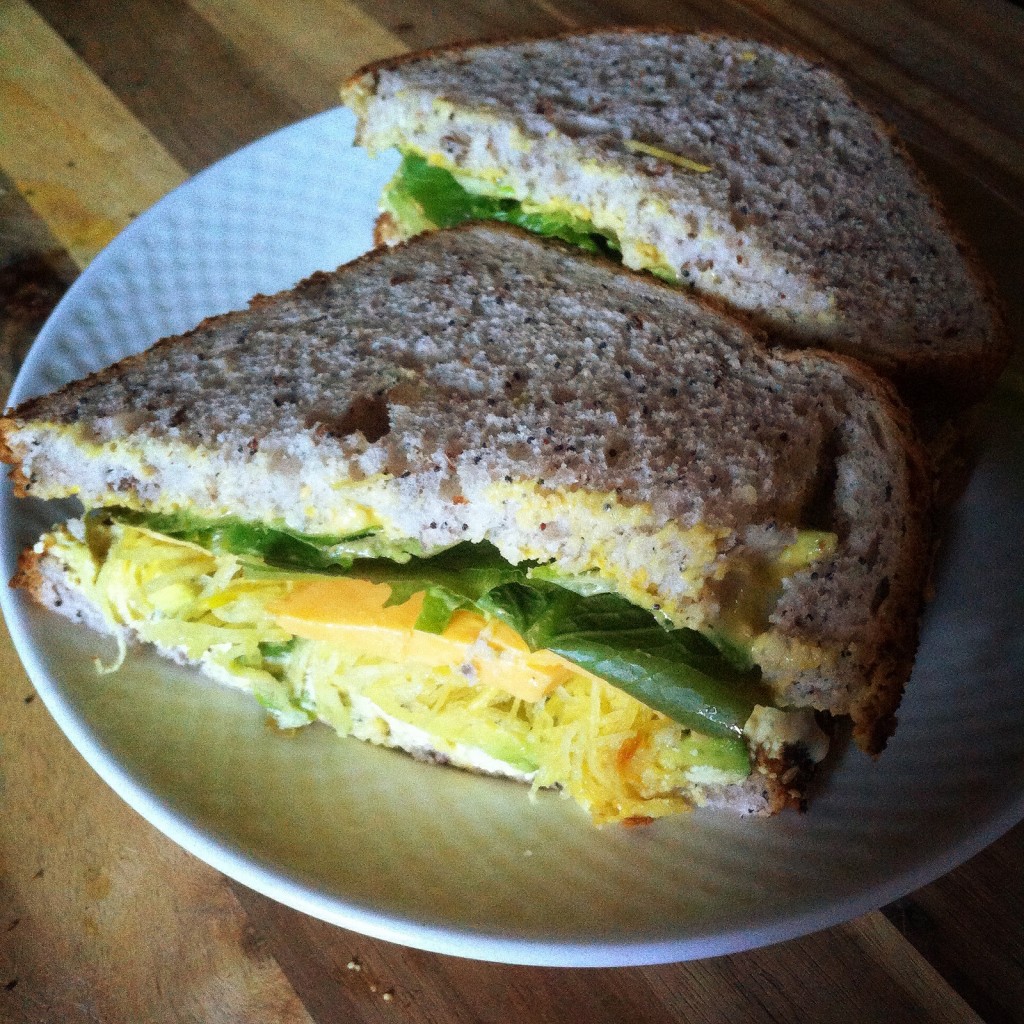 I tagged along with my hubby when he had to go to the local newspaper headquarters to be photographed and recorded for a music video one morning.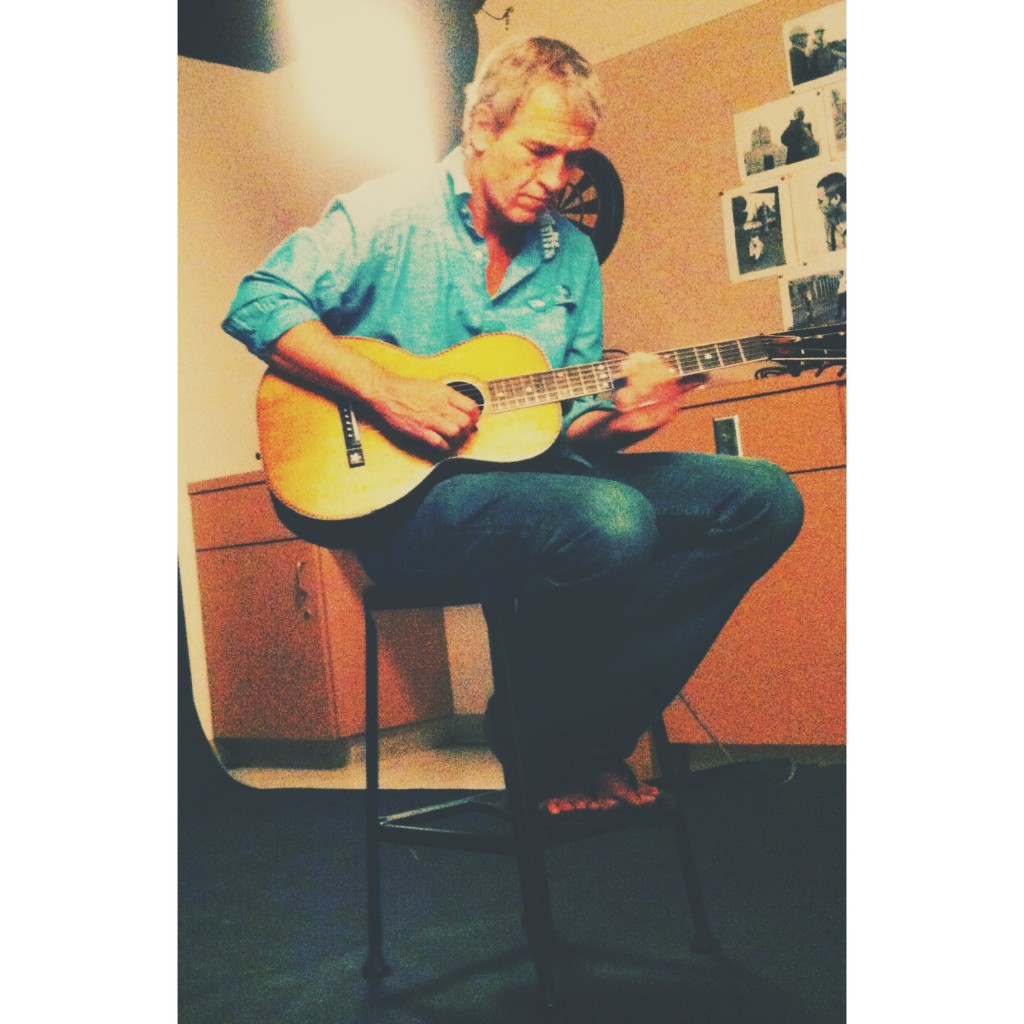 We got burritos afterwards from one of my favorite ladies/food trucks.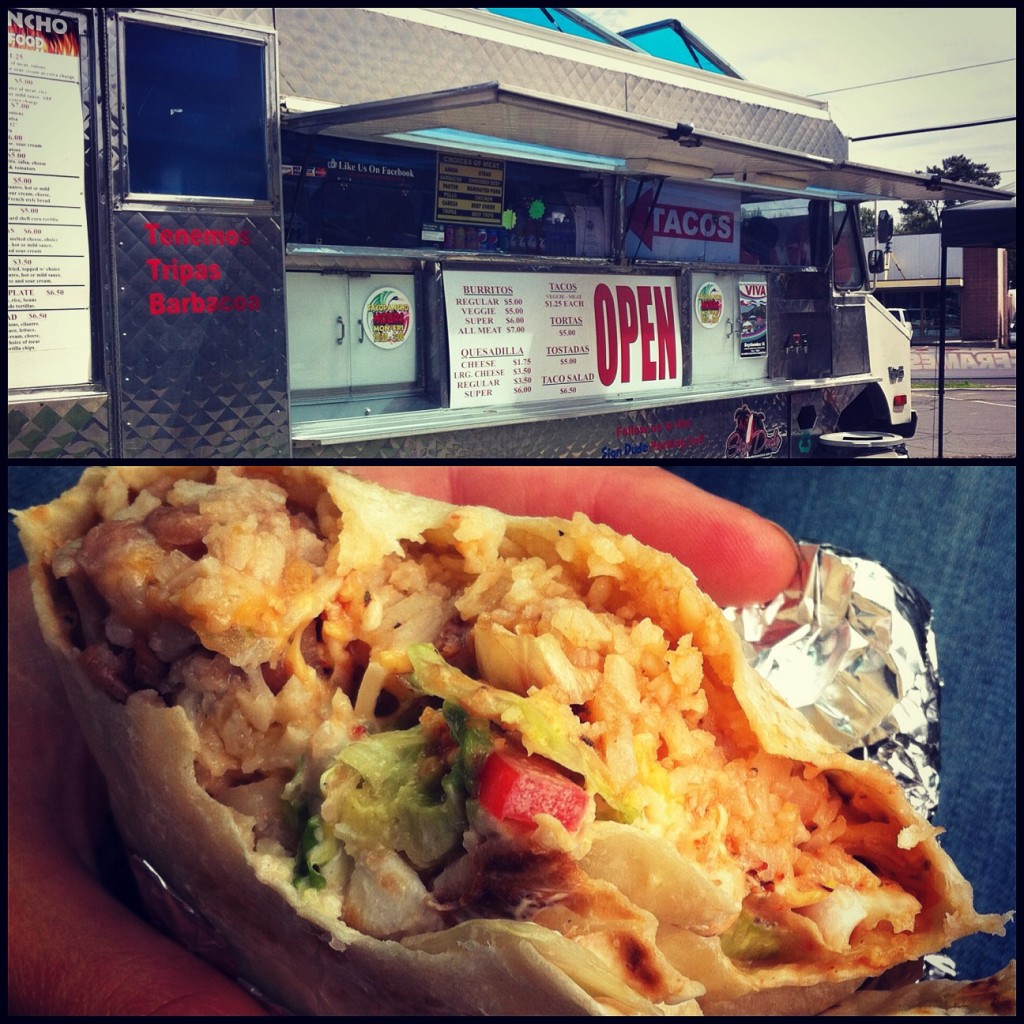 Thunder, lightning and rain early one morning… as experienced with one eye open, from bed, under covers.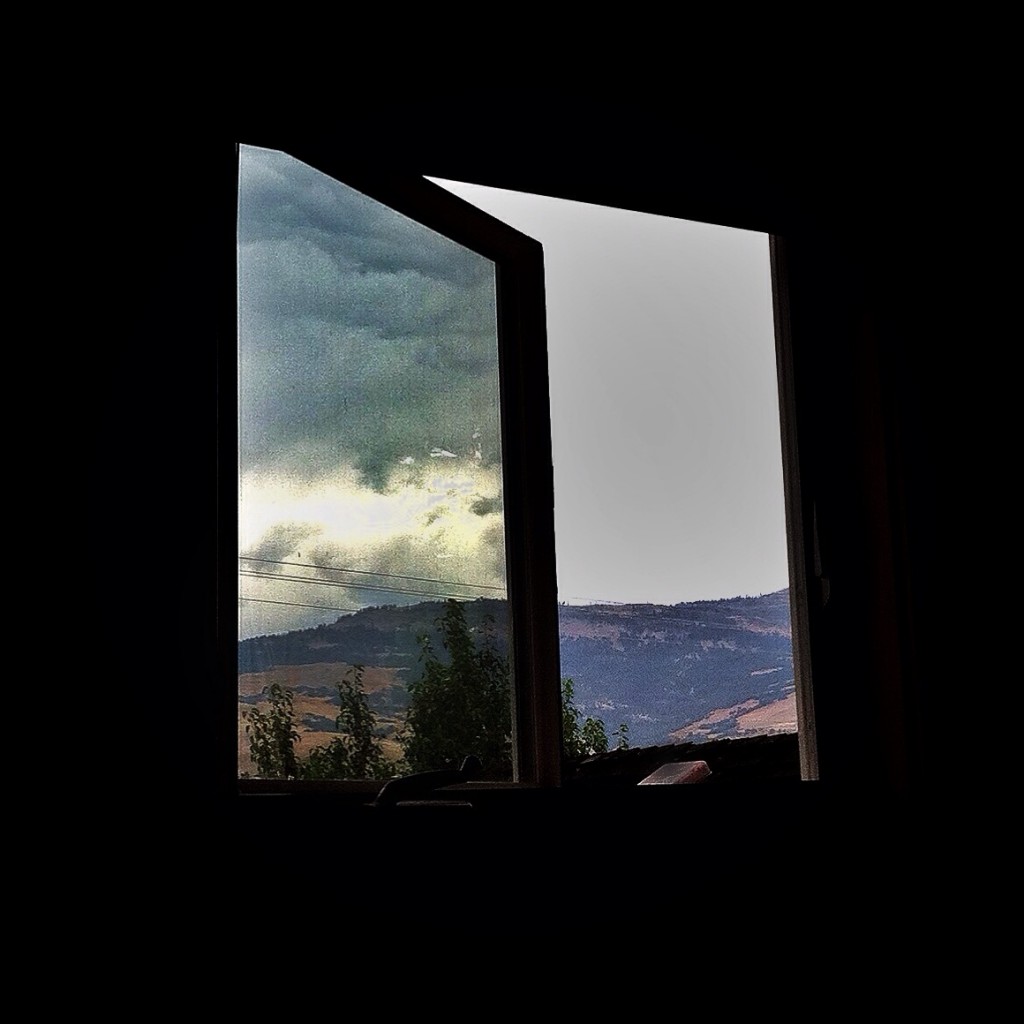 Hi, bird.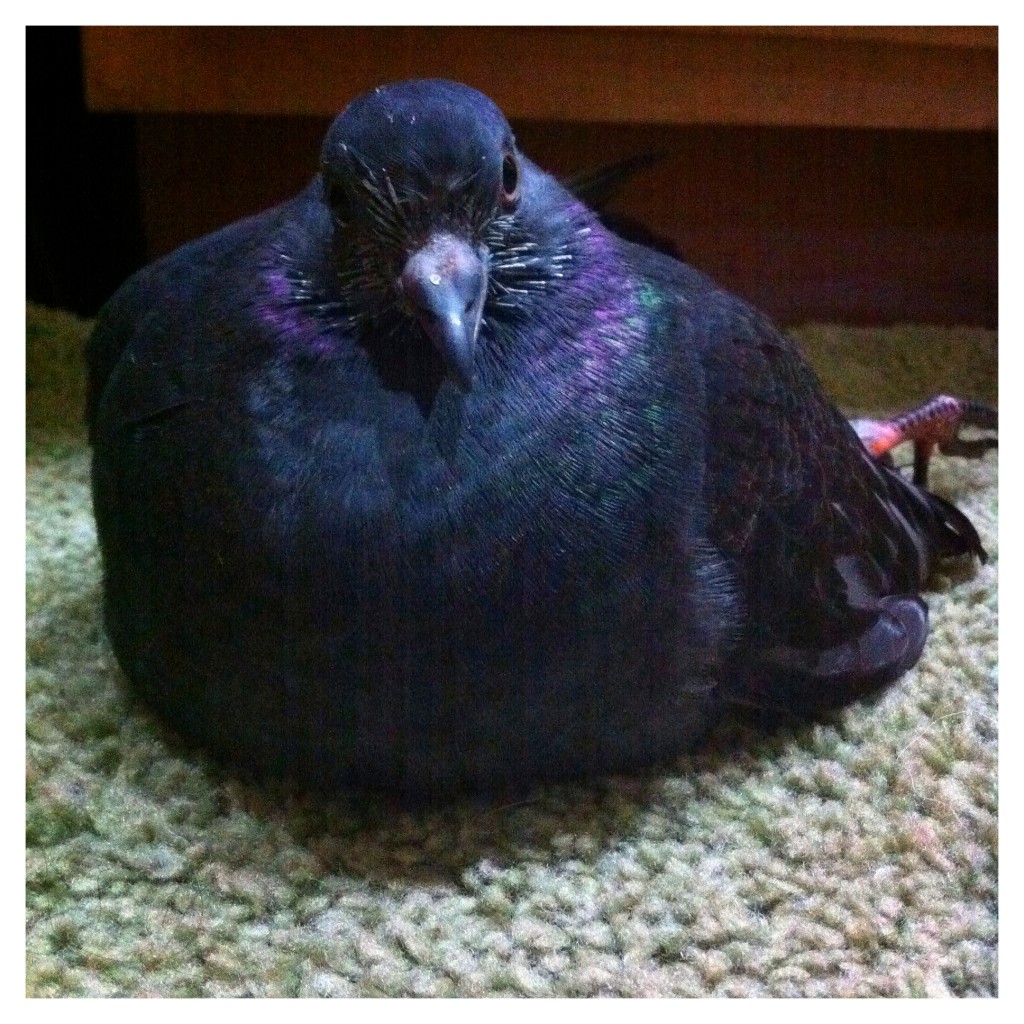 Mid-week cocktail.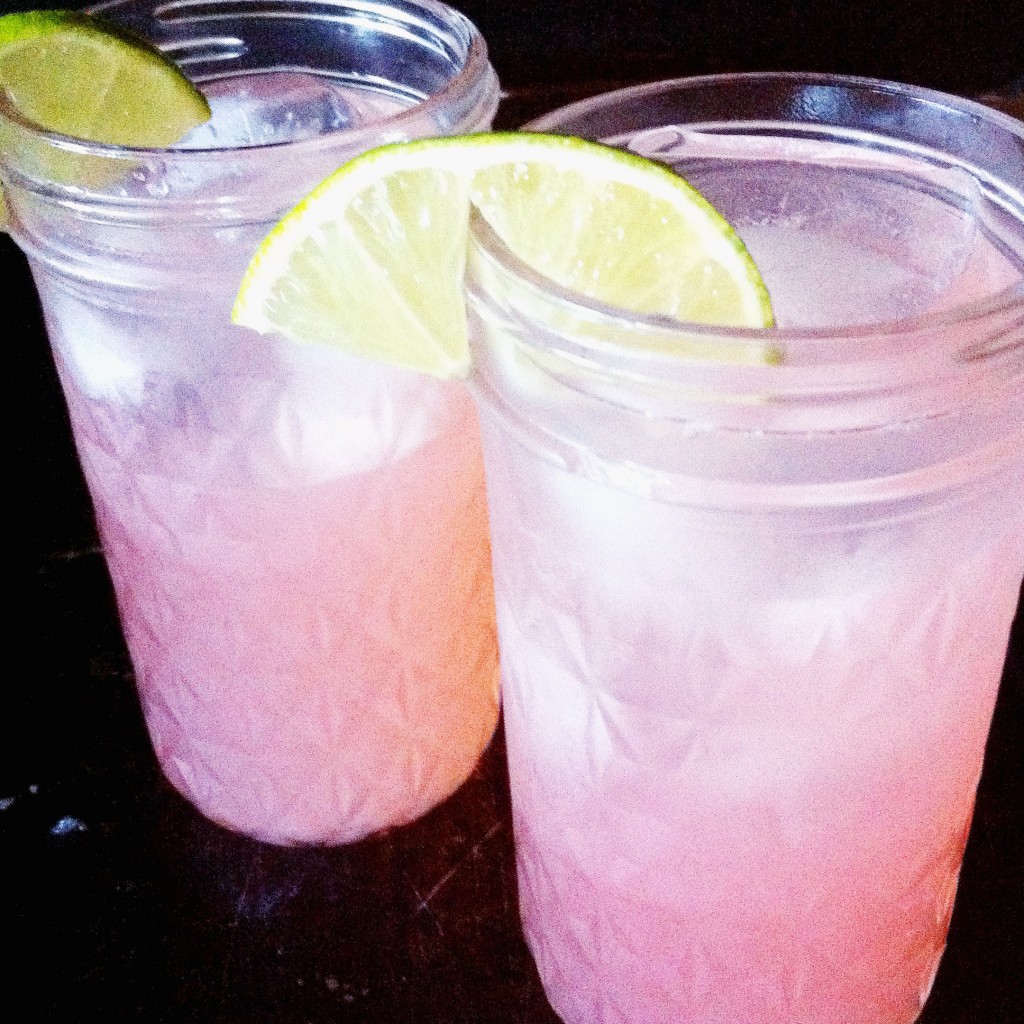 Texture.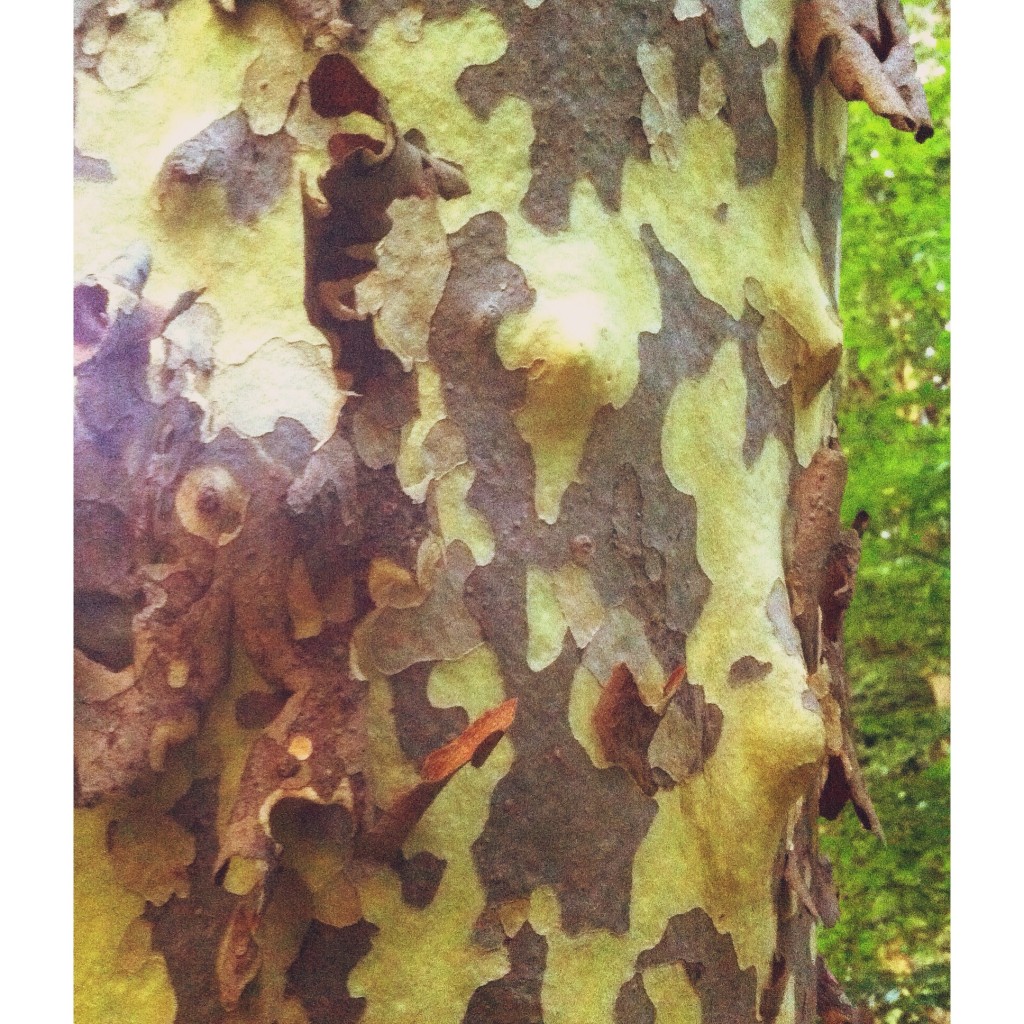 Sometimes you just have to make baked doughnuts…

This dude, hanging out in the park one evening.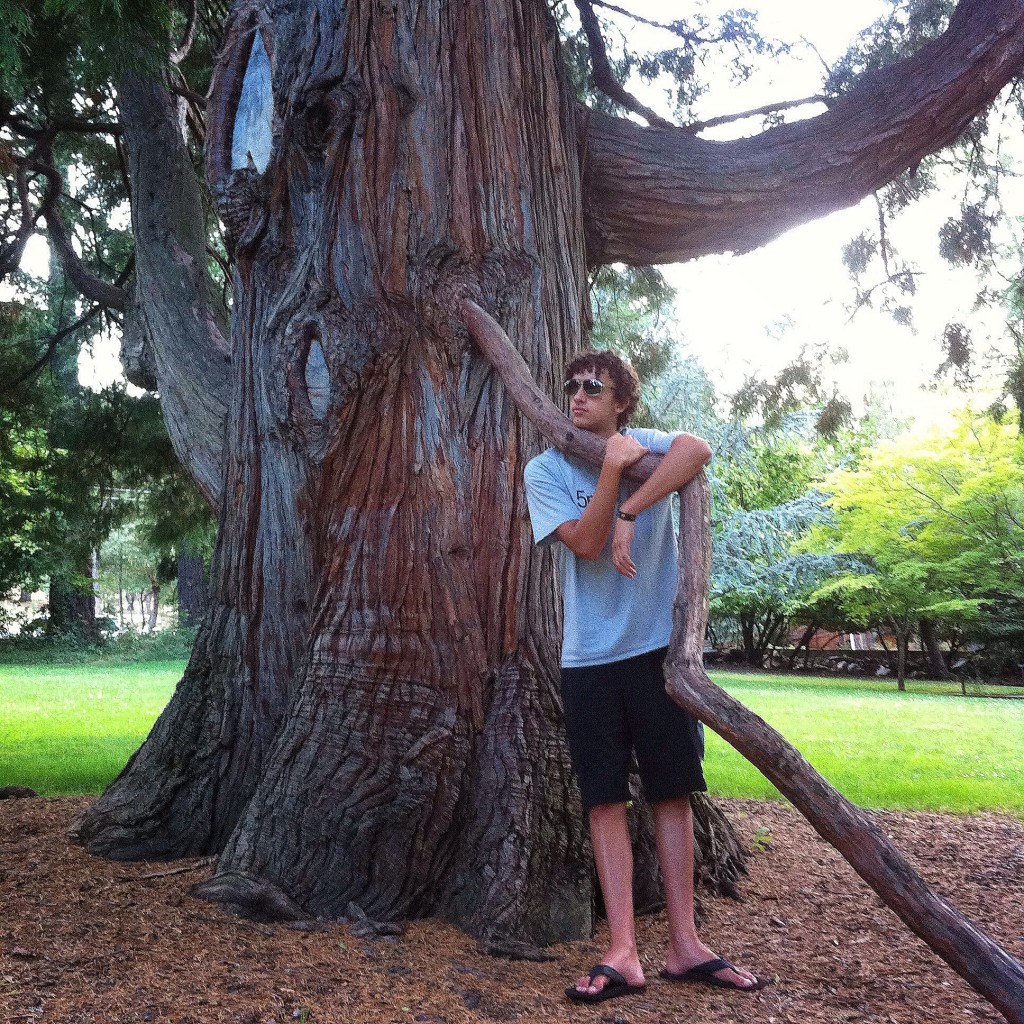 Found this little creeper hanging out on one of my tomato plants while pulling weeds.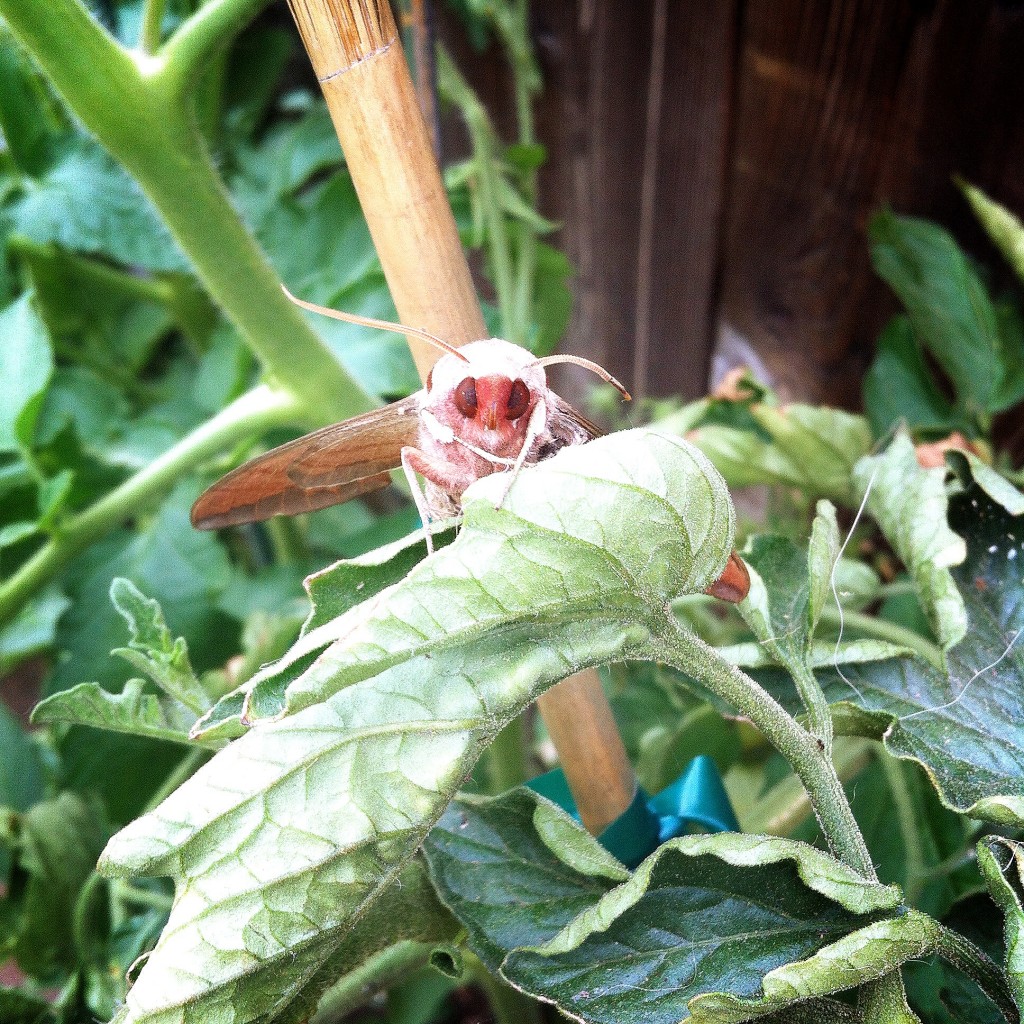 Nature perspective.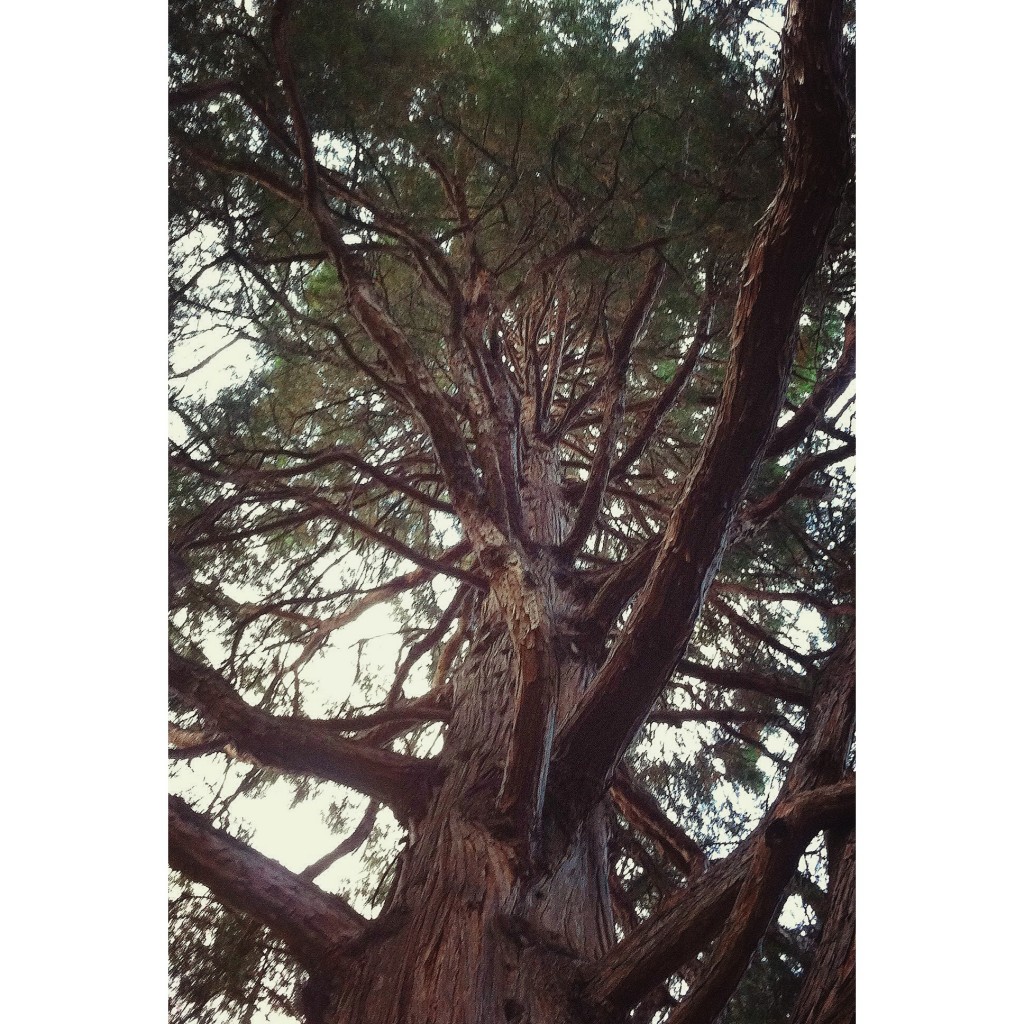 Creamy polenta, veggie chicken sausage, baked zucchini and homemade pesto one night.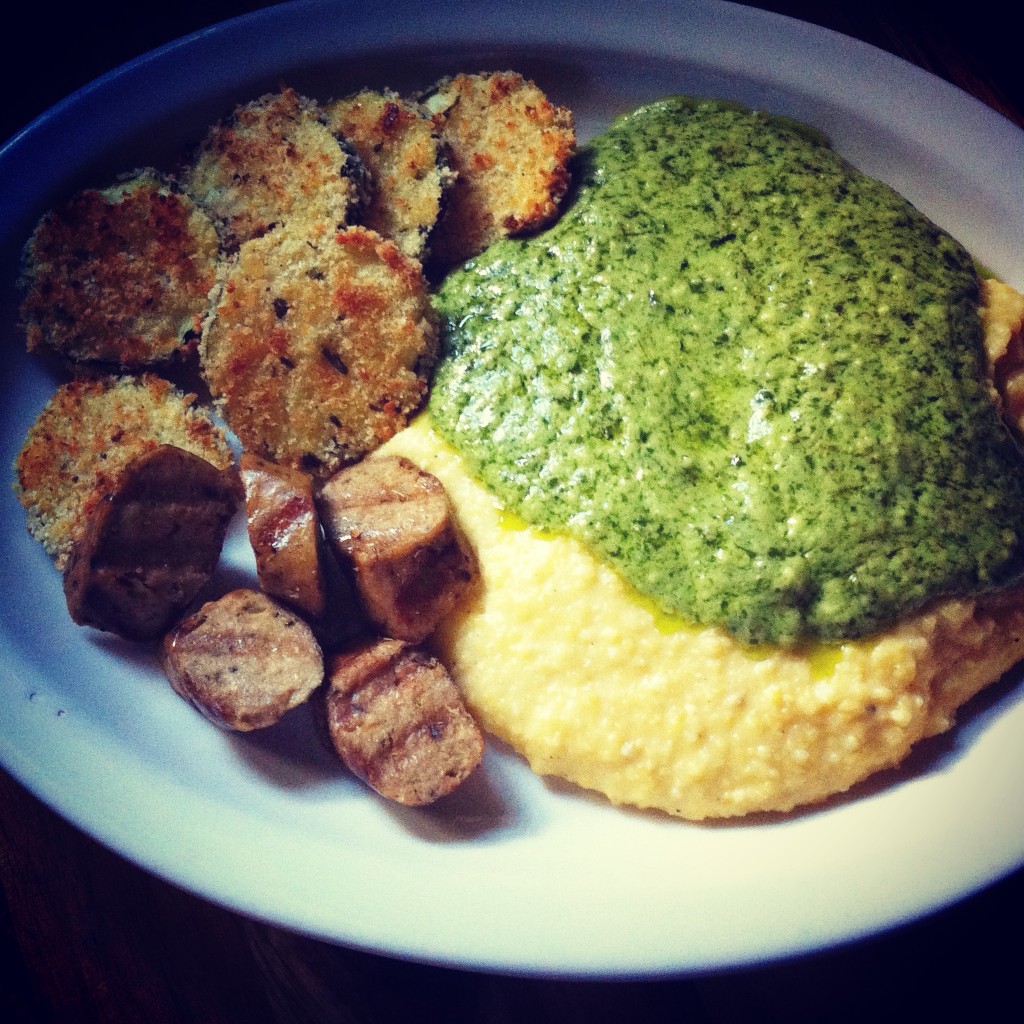 Because of her crazy leg, Dudley Chicken Pigeon likes to sit propped up… This monkey nest worked well. ;)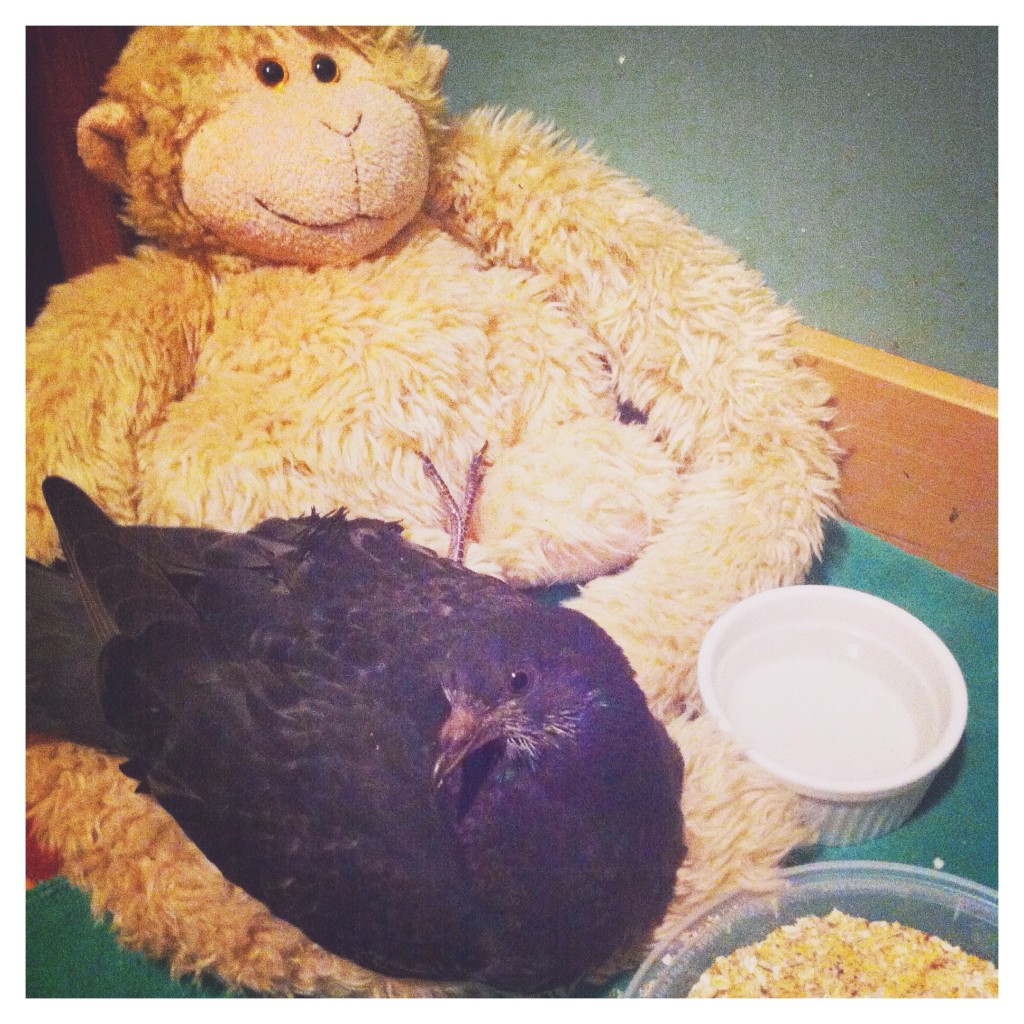 Four sheets of peanut butter coconut granola that will hopefully last more than one week around here…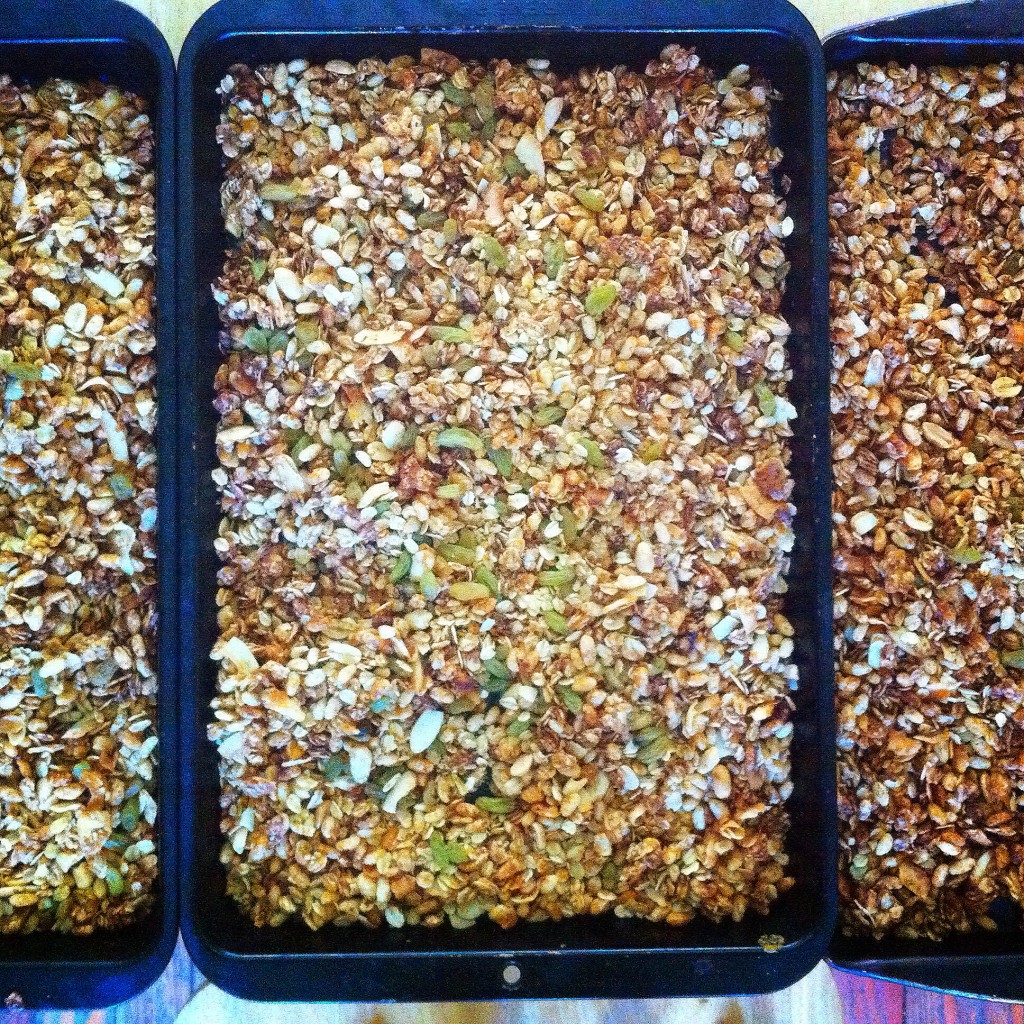 C played a gig here in town last night…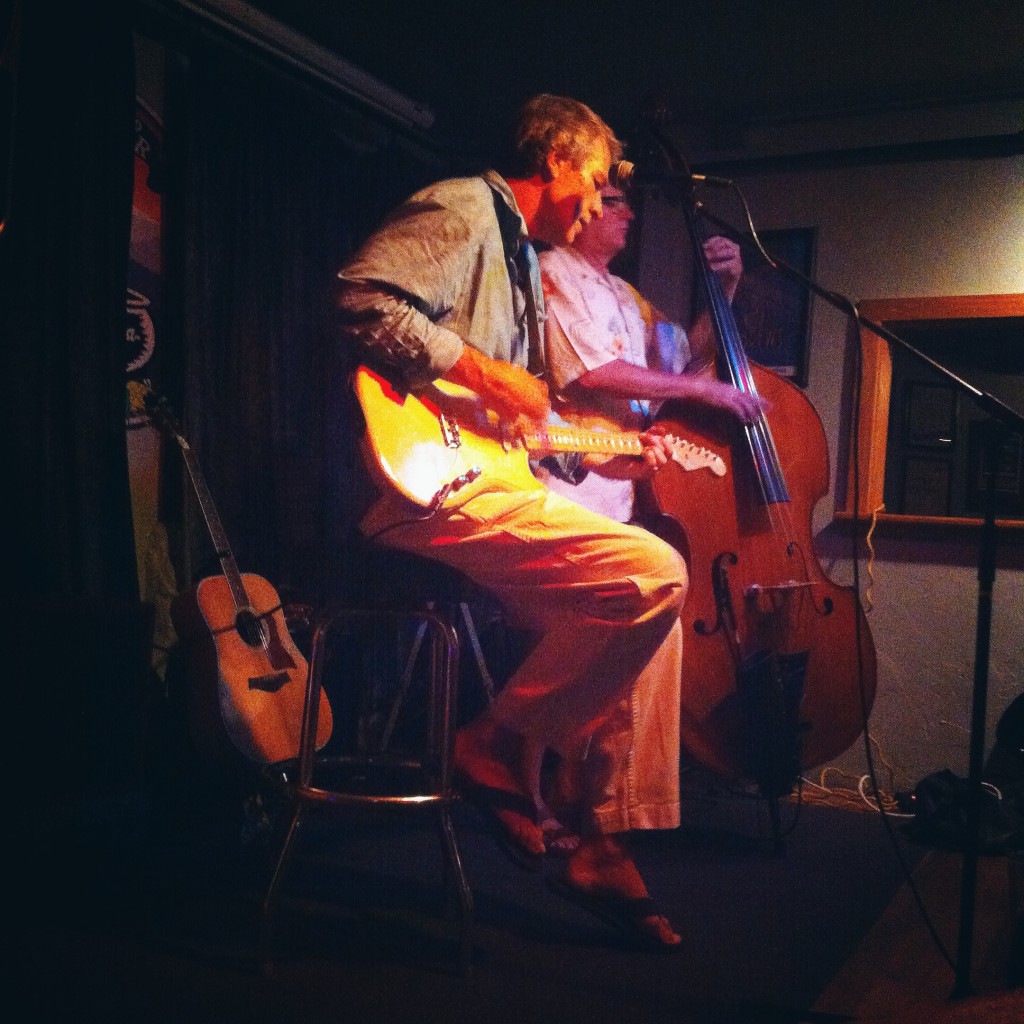 Since the gig was at a pub, beer was obviously necessary.

Dad and son, hanging out.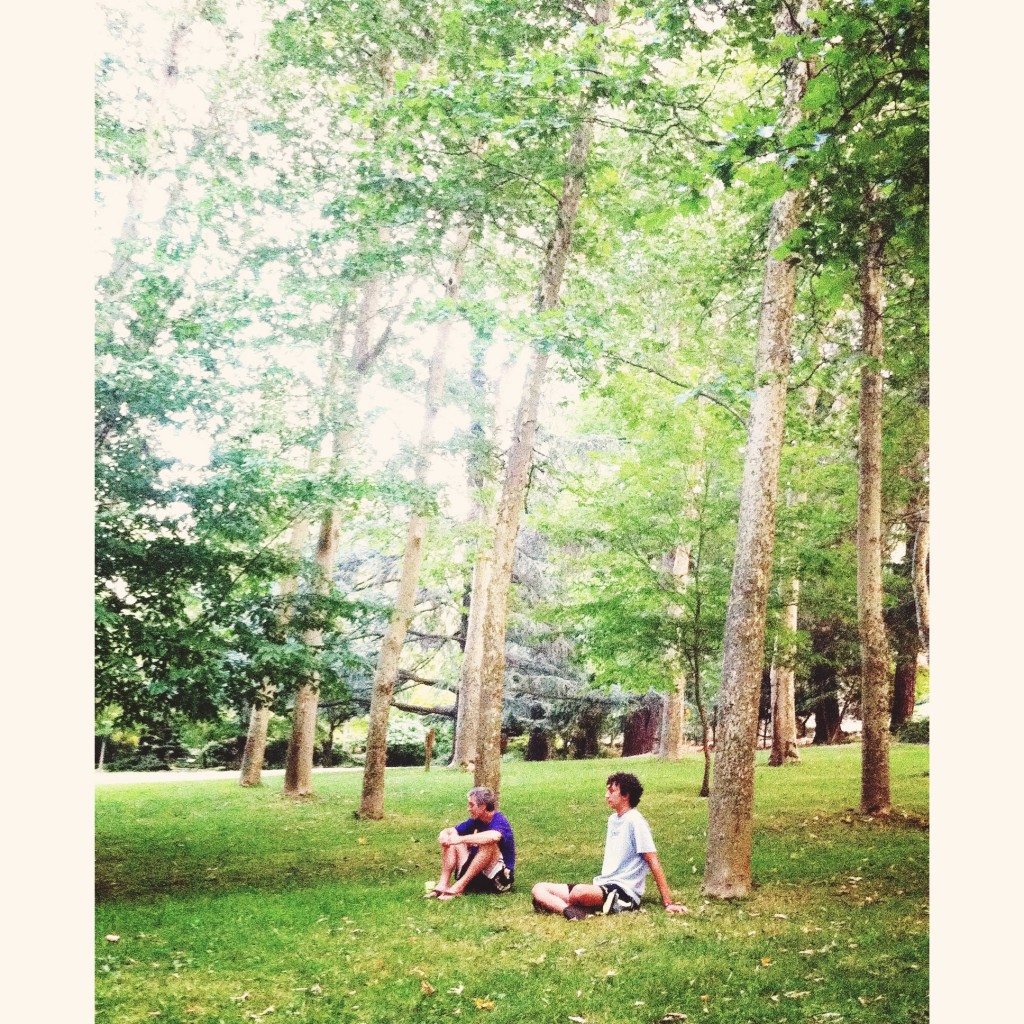 Hope you're having a great weekend!