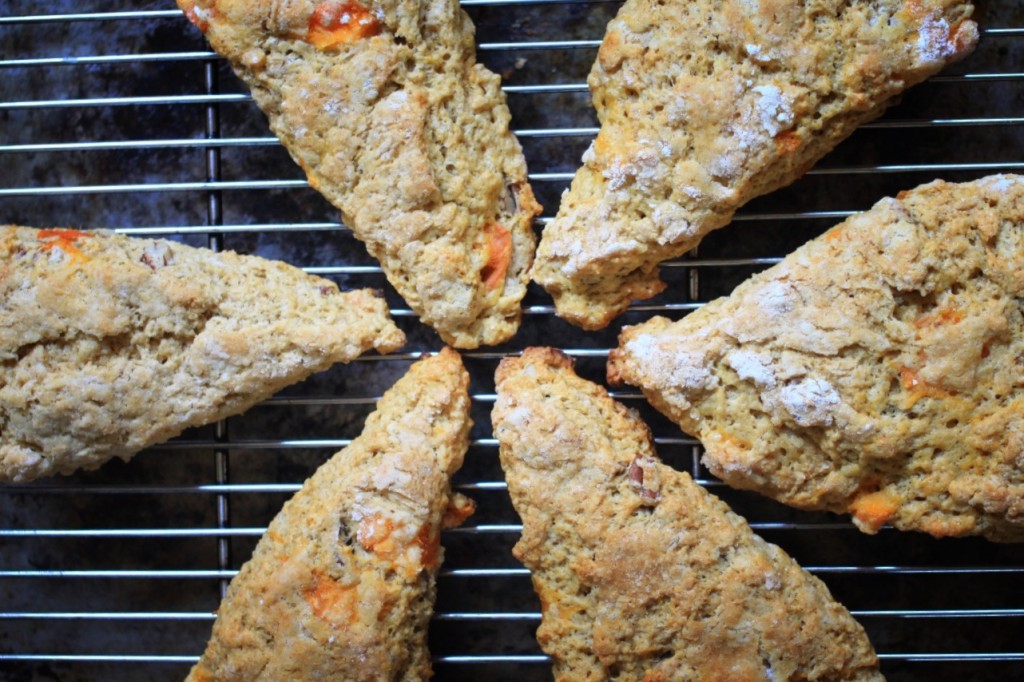 It's true that I am not much of a morning person.  Every now and then, however, I find myself wide awake at the ass-crack-of-dawn. As a long-term insomniac, it's rare that I find myself asleep before 1 AM… but on some occasions, despite this, I am very awake at 4 or 5 AM.  What does a person do that early, having slept only for a couple hours?
I'd tell you the answer. Keep in mind, this likely isn't the answer for sane, non-insomniacs… In the wee hours where sun hasn't broken yet, when everything is quiet and you can't fall back asleep, obviously you reach for your iPhone and google some shit. Preferably breakfast ideas, although you know you aren't really going to get out of bed to do any cooking. Not for another 5 hours, minimum.
Alas, that is where the following recipe came from. A lot of google-idea-storming, based on knowing I had a bunch of fresh apricots nearing their expiration. These scones are soft, tender, moist enough to balance the crumb.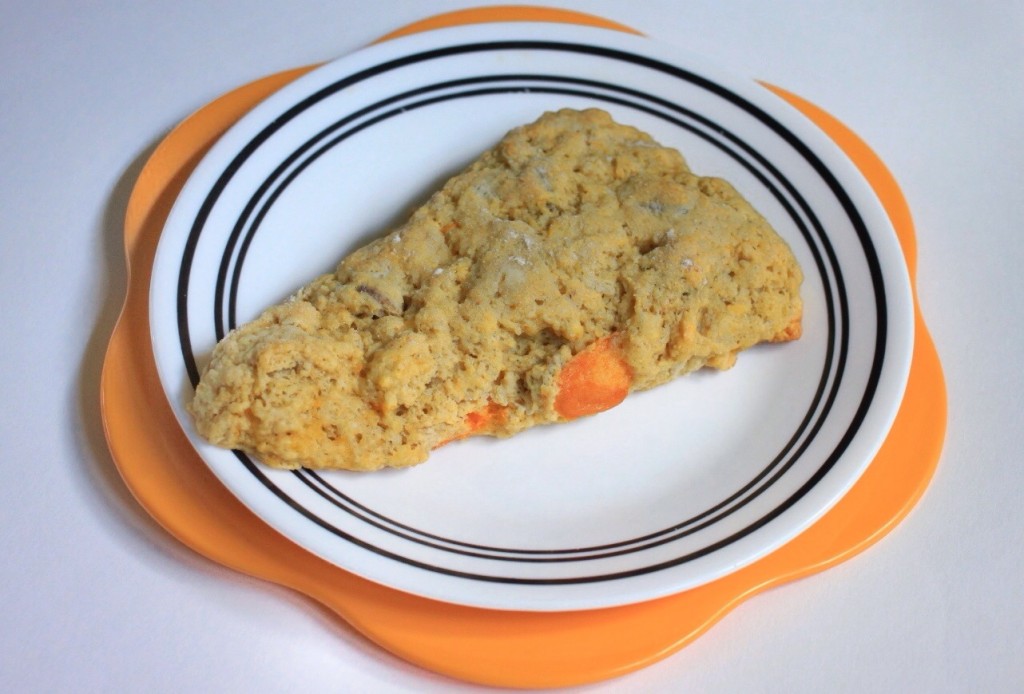 Apricot and Pecan Scones
Yields 8-10 scones.
Ingredients:
3 cups all-purpose flour
2 1/2 teaspoons baking powder
1/2 teaspoon baking soda
1/4 teaspoon fresh ground nutmeg
1/4 teaspoon ground cinnamon
1/2 teaspoon salt
1/4 cup light brown sugar, packed
1 1/2 sticks cold butter, cut into bite-size cubes
1 egg, lightly beaten
3/4 cup cold buttermilk
1 teaspoon vanilla extract
6-7 fresh apricots, pits removed then cut into bite size pieces
1/2 cup toasted pecan pieces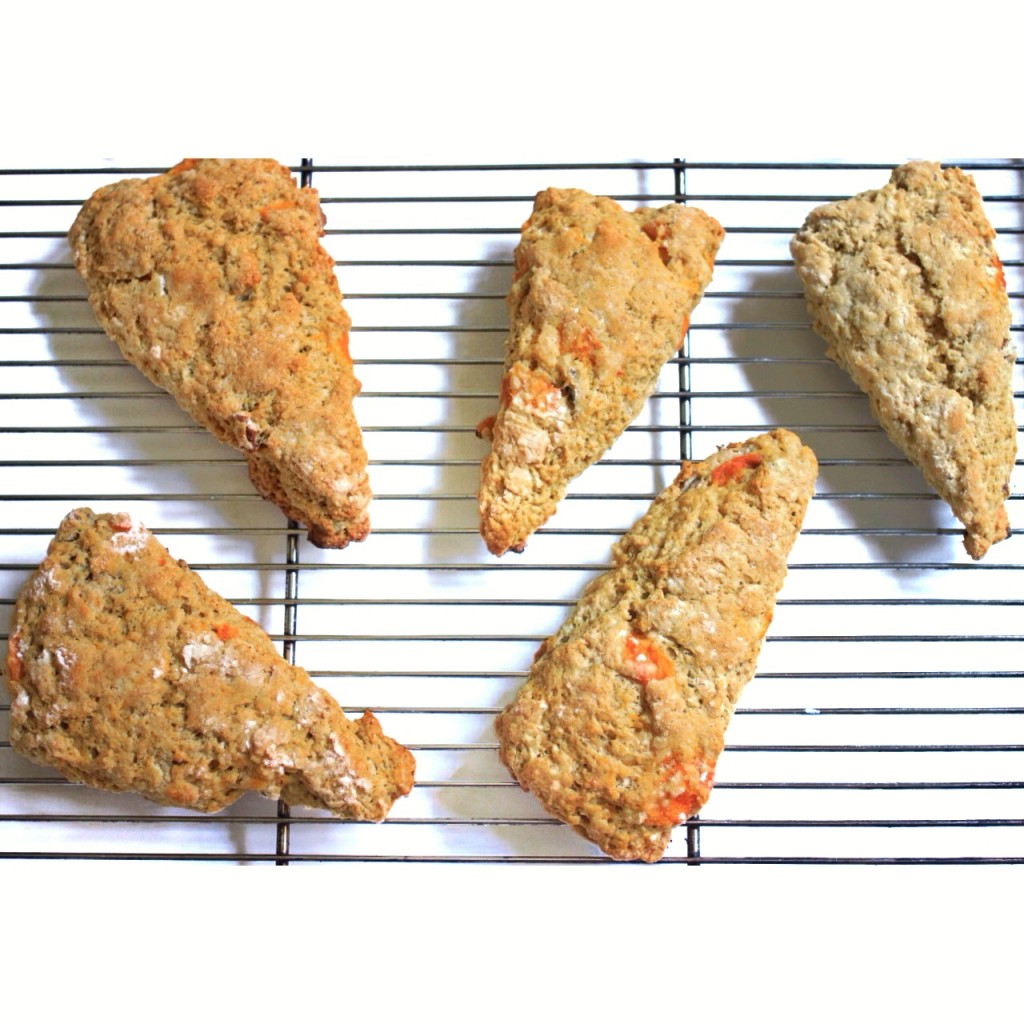 Directions:
Preheat your oven to 400 degrees F. Line a baking sheet or two with parchment paper and set it aside.
In a large bowl, combine the flour, baking powder, baking soda, nutmeg, cinnamon, salt and brown sugar, mixing until well combined.
Cut in the cold butter, using your fingers or a pastry cutter, until mixture resembles a coarse meal. In another bowl, combine the egg, buttermilk and vanilla. Add the milk mixture to flour mixture all at once, stirring until you form a ball of soft dough. Fold in the apricots and pecans.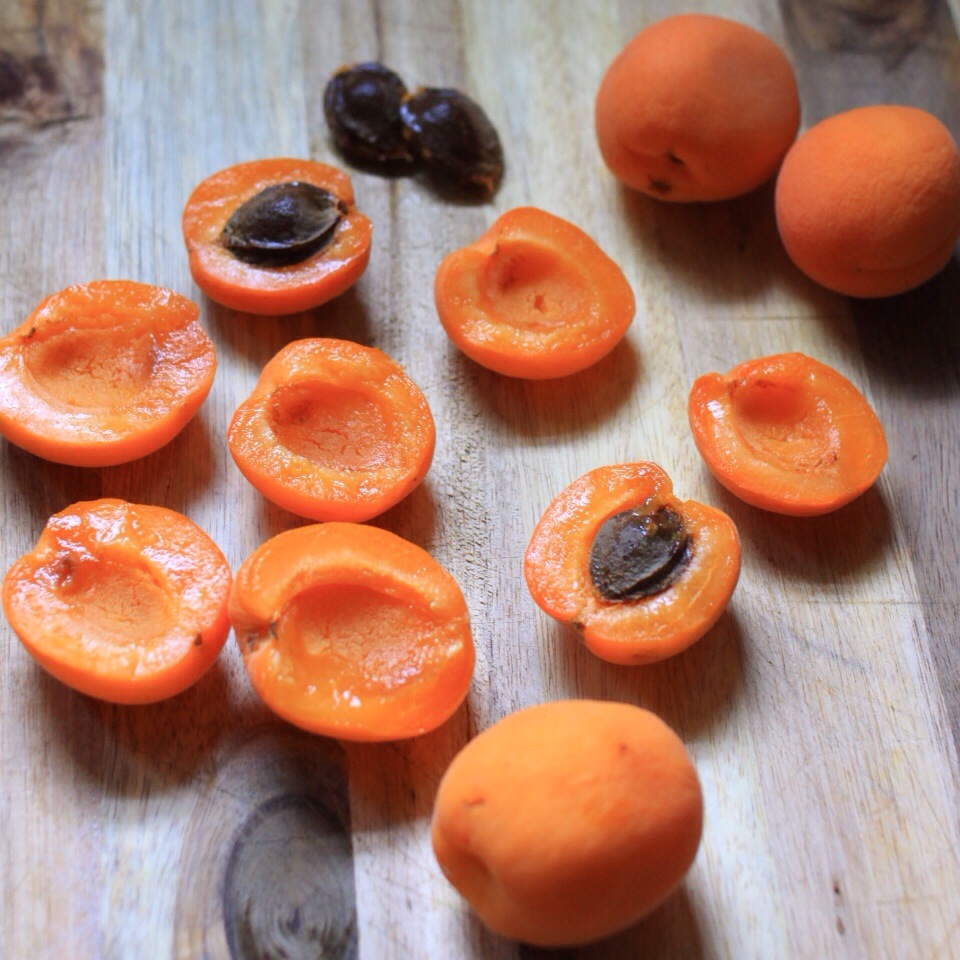 Turn the dough out onto a floured board and knead it 10-15 times. Work the dough into a round that is about 1-inch thick. Cut the dough into 8-10 pizza-style triangles. Place each triangle on the prepared baking sheet(s), keeping them about 2 inches apart. Bake for 15-20 minutes or until the scones are golden brown on top. Cool for a few minutes, then eat while warm for best flavor.