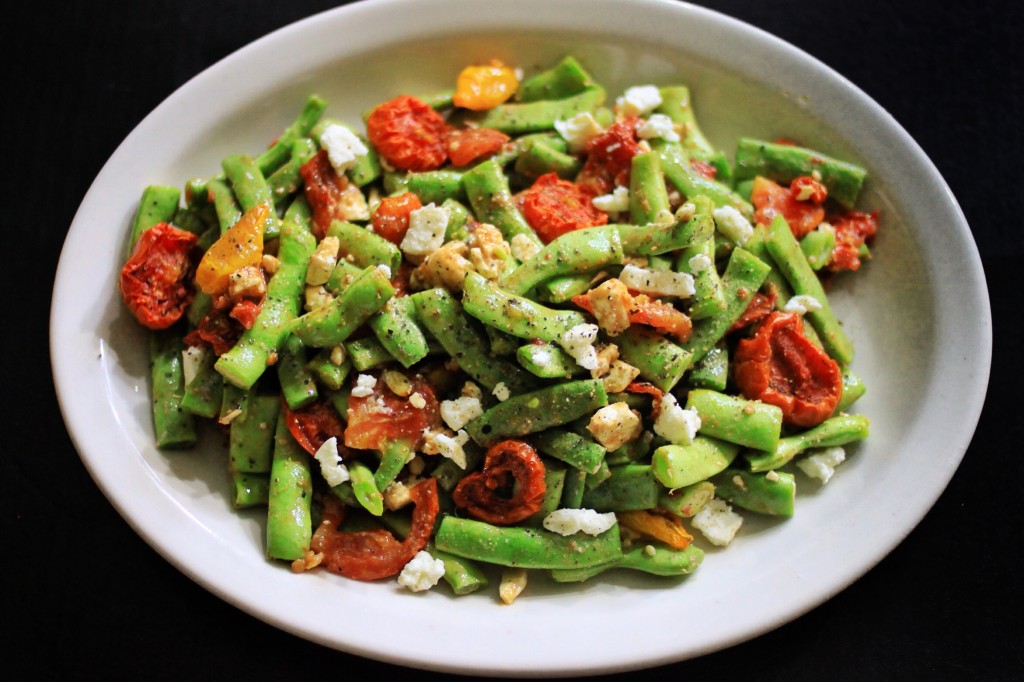 Even as a child (because I was  weird one!) green beans were one of my favorite vegetables! Granted, those green beans also often accompanied a frozen package of corn, peas, and oddly square-shaped carrots.
Last growing season I accidentally planted a couple bush bean plants instead of the pole beans I really wanted to grow. We didn't have much of a harvest. This year, I planted some pole beans and anticipated a poor grow-season. However, we've been bombarded with a frequently consistent crop of green beans.
This salad is easy to throw together, flavorful and tastes great as a side dish or main dish.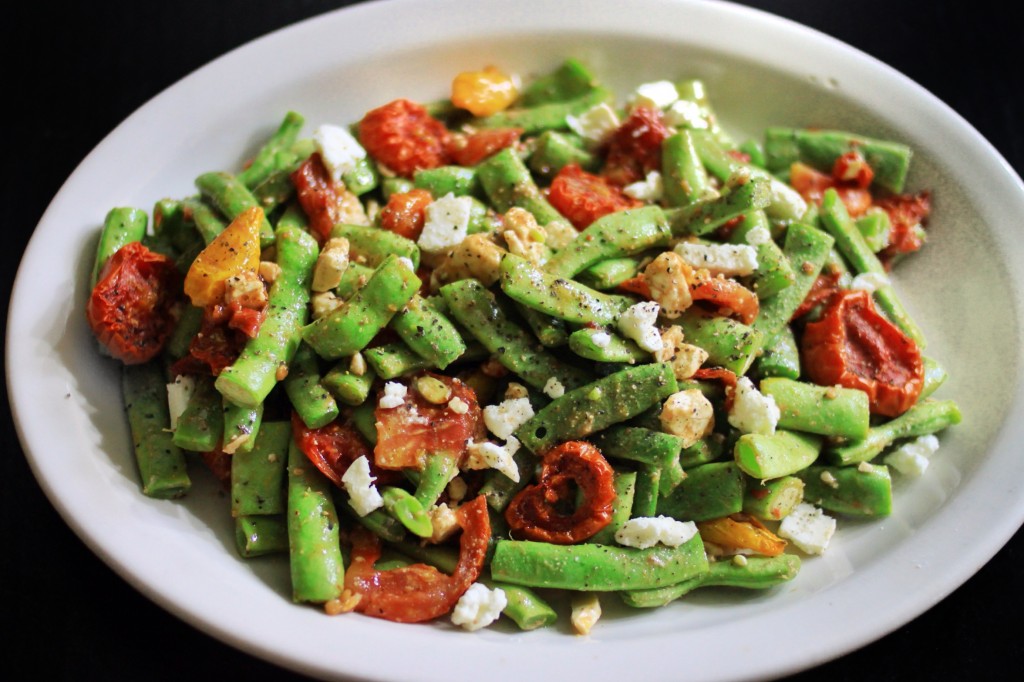 Raw Green Bean Salad with Slow Roasted Tomatoes and Feta
Ingredients:
For the tomatoes:
1 pound Roma tomatoes, cut into rounds 1/4-inch thick
1/2 pound grape tomatoes, cut in half
good quality olive oil for drizzling, about 1/4 cup
1 teaspoon sea salt
1/2 teaspoon ground black pepper
For the salad:
2 cups fresh green beans, cleaned* and cut into 1 1/2″ pieces
zest from one lemon
2 tablespoons fresh lemon juice
2 tablespoons olive oil
1 tablespoon balsamic vinegar
1 clove garlic, minced fine
1/4 cup crumbled feta
salt and pepper, to taste
To clean the beans, simply wash them and snap off the ends, removing the tough string if one is present.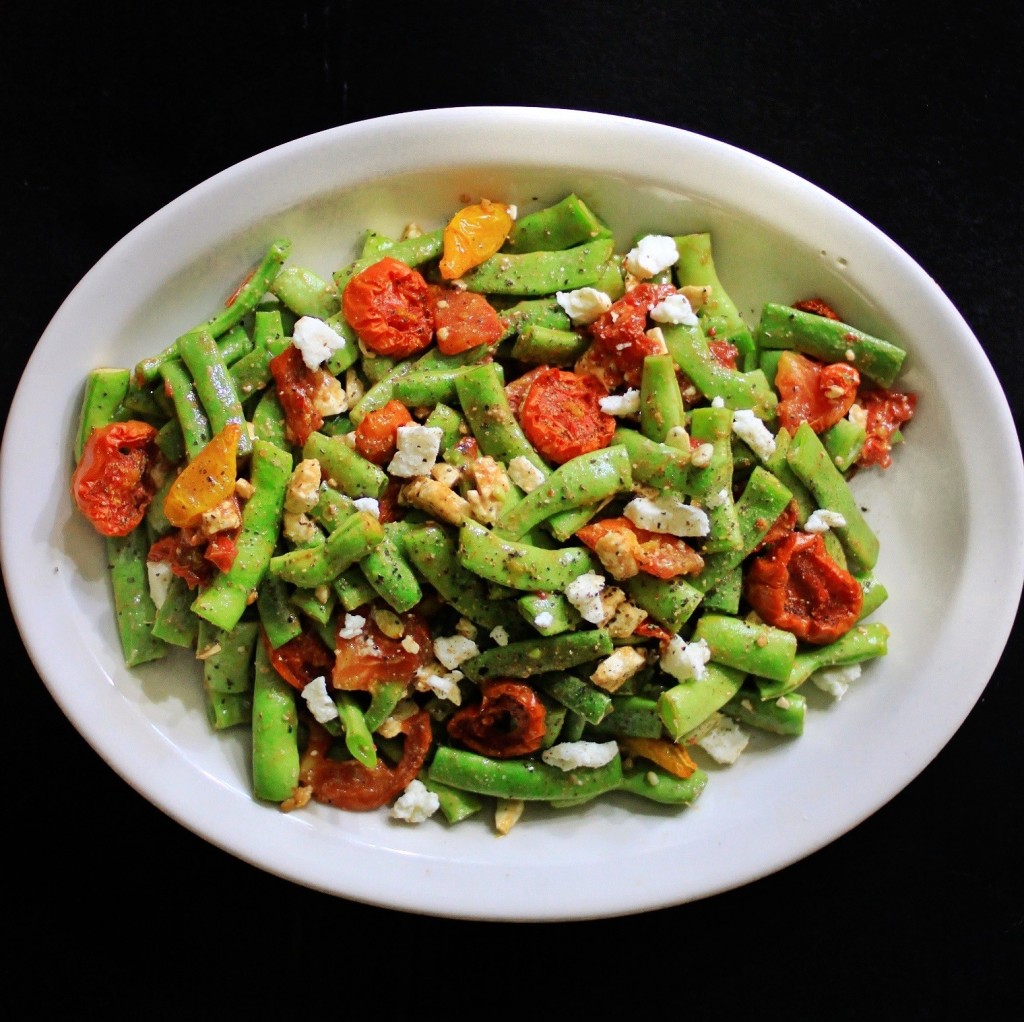 Directions:
Prepare the tomatoes:  Preheat oven to 225 degrees F. Arrange 2 oven racks to the middle and bottom positions of your oven. Line 2 rimmed baking sheets with parchment paper. Arrange the tomatoes, cut side up, on the baking sheets. Drizzle tomatoes with olive oil and sprinkle with salt and pepper. Roast for 3 hours, until tomatoes are soft and shriveled. Rotate the sheets among the racks every 45 minutes or so, to cook the tomatoes evenly. Cool tomatoes until they're comfortable to handle.
Prepare the dressing: In a small bowl or measuring cup, whisk together the lemon zest, juice, olive oil, vinegar and minced garlic until completely combined.
Prepare the salad: In a large bowl, combine the cut beans, roasted tomatoes (as many of them as you want; the rest can be stored in a small glass jar filled with olive oil) and feta. Pour the oil and vinegar mixture over the beans along with some salt and pepper, then gently toss until everything is well coated. Taste and add more salt and pepper if needed. Cover and refrigerate for 30 minutes, up to a few hours, before serving.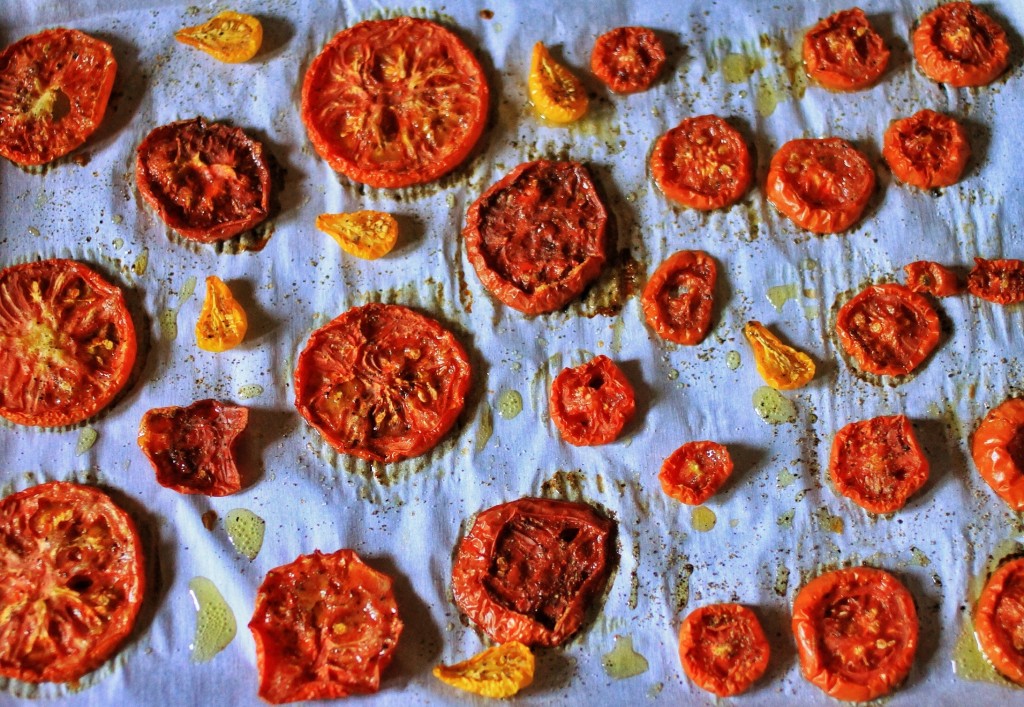 Please follow and like us: