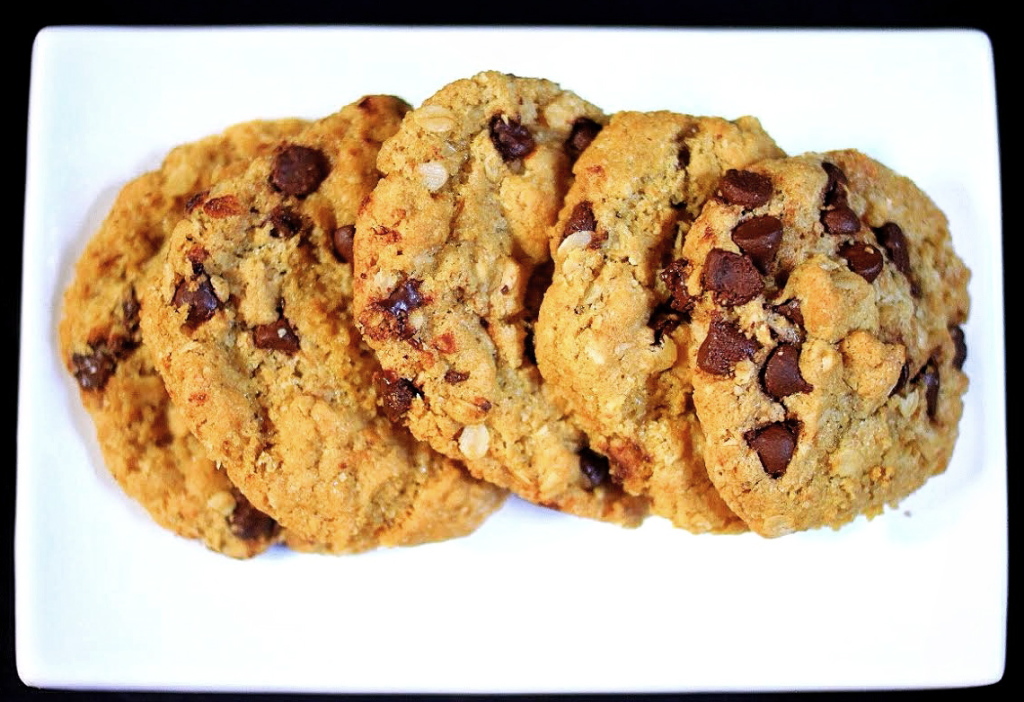 Growing up, there was never a shortage of sweets in our house. Cookies–homemade or store bought– candy of multiple varieties, sugary cereals, soda I could help myself to, ice cream or popsicles (if not both) in the freezer. It's a wonder to me why I don't crave sweets very often these days. (Or why I don't have diabetes or weigh much more than I do. ;) )
Yesterday was the first time in awhile where I actually craved anything super sugary. I woke up and all my body wanted was cinnamon rolls. Soft, pillowy, cream-cheese-glazed warm cinnamon rolls. It took every ounce of self-restraint not to walk into the kitchen and make some while drinking my coffee.
The time before that when I really, really had a nagging craving for something sweet, my brain immediately screamed "oatmeal cookies!" I am a long-time fan. My other favorite is a good, warm, slightly chewy chocolate chip cookie. Smash-banging the two together? Genius.
Easy Chocolate Chip Oatmeal Cookies
Recipe very slightly modified from Half Baked Harvest.
Yields 14-16 cookies.
Ingredients:
1 1/4 cups old fashioned oats
1 cup all-purpose flour
1/4 cup granulated sugar
1/2 cup light brown sugar
1/2 teaspoon baking soda
1/2 teaspoon salt
1/2 cup melted coconut oil
1 large egg
1 1/2 teaspoons vanilla extract
1 cup semi-sweet chocolate chips or chocolate chunks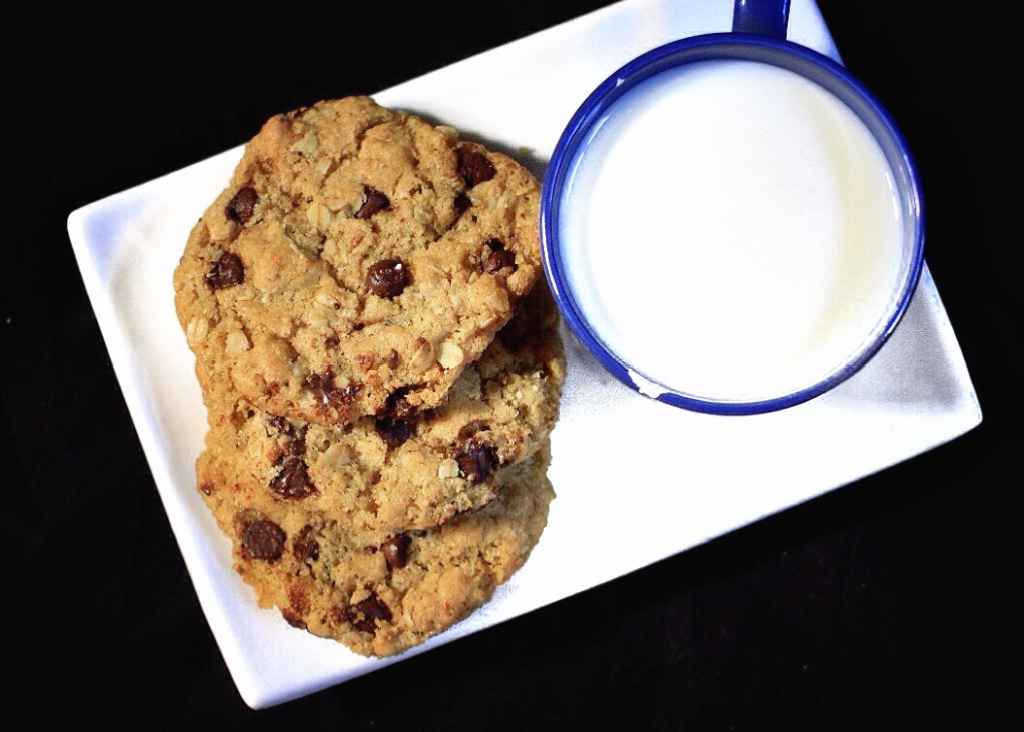 Directions:
Preheat your oven to 350 degrees F. Line a baking sheet or two with parchment paper.
In a large mixing bowl add the oatmeal, flour, sugar, brown sugar, baking soda, salt, oil, egg and vanilla, stir together until the dough is moist and all the ingredients are combined. The dough will be very crumbly. Mix in the chocolate chips.
Use your hands to clump together a tablespoon of dough. Really squeeze the dough into a ball, using pressure from your hands as needed. If the mixture is not holding add 1 tablespoon more of oil. Place on prepared baking sheet. If your ball of dough is a little crumbly don't worry, they'll come together while baking. Repeat with remaining dough.
Bake for 10 -12 minutes or until set and golden. Transfer to a cooling rackThese are best right out of the oven, so eat up!