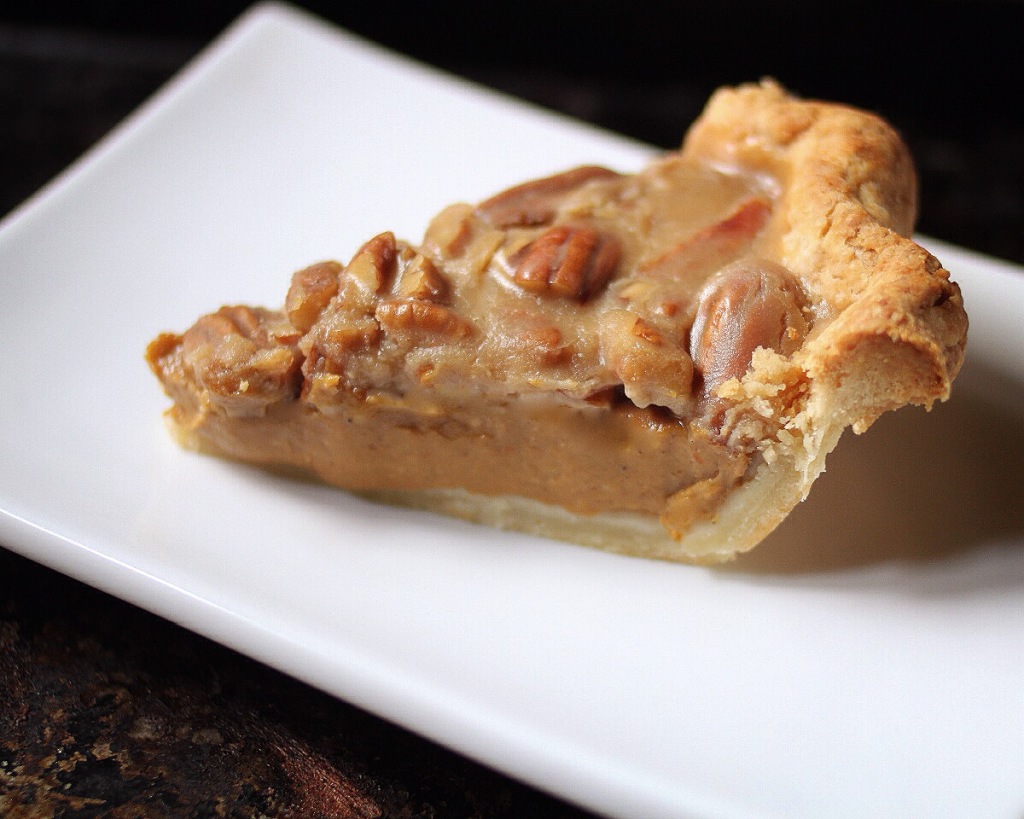 As a kid, growing up in Hawaii, my thoughts on good pies often had to do with lilikoi or guava, perhaps coconut cream pies. My mom occasionally bought store-made apple or cherry pies. Pumpkin pie didn't even hold any form of existence to me until well into my teens. Even when it did, it was the kind of pie that only made an periodic appearance — this time of year, really — holiday season.
I distinctly remember preferring pumpkin pie cold (and I still prefer it this way). More so, I remember the can of Redi-Whip or the homemade whipped cream my mom would sometimes indulge us in… and how when I was done topping my pie, there was no visible sign of pie, just whipped cream. When I first saw this recipe, my initial thought was: you don't need whipped cream! Wait… You. Don't. Need. Whipped. Cream.
That horror wears off quick, I promise. Especially when you realize you're essentially getting pecan pie AND pumpkin pie, in ONE PIE. This pie is rich and decadent, certainly made for the holiday season, but equally delicious throughout the year!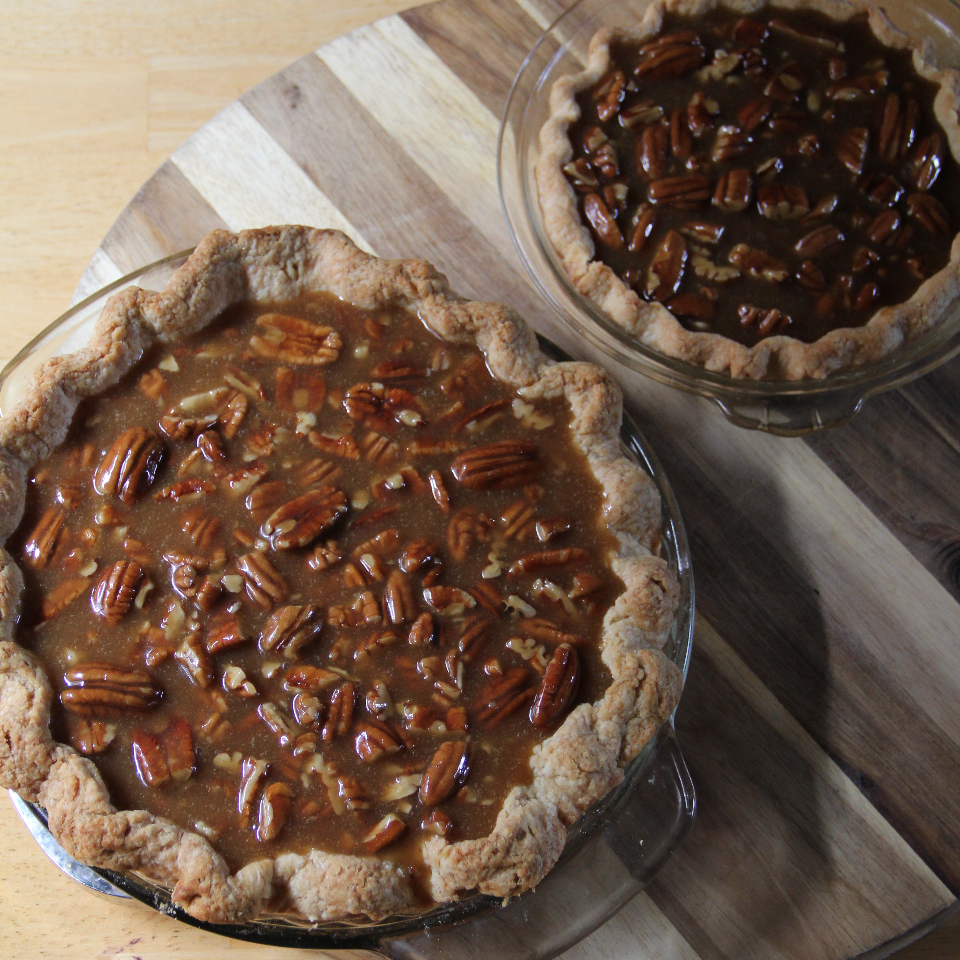 Pumpkin Pie with Pecan Praline Topping
Makes one 9-inch pie
Ingredients:
For the buttermilk pie crust:
2-1/2 cups all-purpose flour
2 tablespoons sugar
1 teaspoon salt
1 cup (2 sticks) cold unsalted butter, cut into cubes
1/2 cup plus 1 tablespoon cold buttermilk
For the filling:
2 cups pumpkin puree
1/2 cup packed light brown sugar
1/4 cup granulated sugar
2 teaspoons ground cinnamon
1 teaspoon ground ginger
1/2 teaspoon freshly grated nutmeg
1/2 teaspoon allspice
1/4 teaspoon ground cloves
1/4 teaspoon ground cardamom
1/4 teaspoon salt
1 1/2 cups cold heavy cream
2 large eggs, lightly beaten
1 teaspoon pure vanilla extract
For the topping:
1/2 cup packed light brown sugar
6 tablespoons cold unsalted butter
3 tablespoons heavy cream
1/4 teaspoon salt
1 teaspoon pure vanilla extract
3/4 cup very coarsely chopped pecans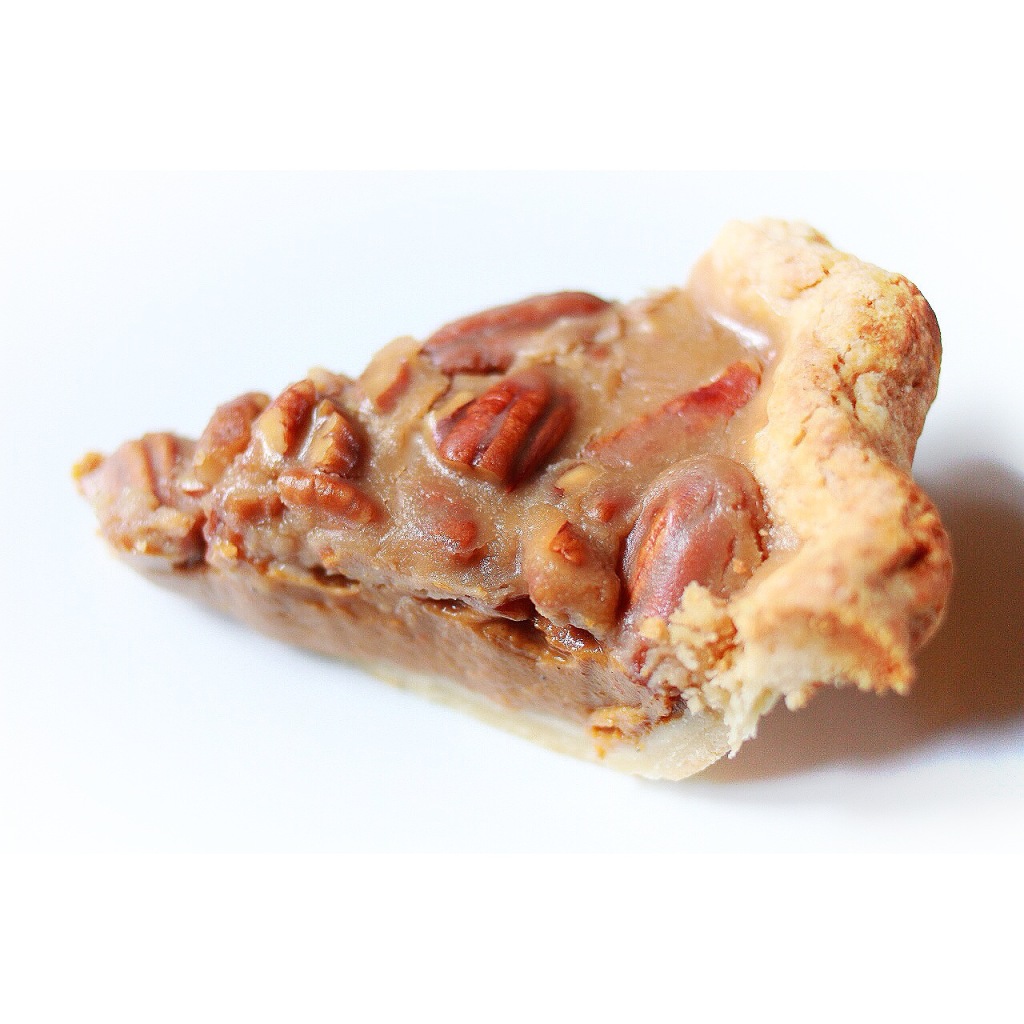 Directions:
Make the Buttermilk Pie Crust: In a medium bowl, whisk together the flour, sugar and salt. Add the butter and, using your fingers or a pastry cutter, quickly work the butter into the flour mixture until some butter pieces are the size of oat flakes and some are the size of peas.
Make a well in the mixture, pour in the buttermilk, and using a fork, stir until dough forms. Turn the dough out onto a lightly floured counter. It will be moist, somewhat shaggy… Gently knead it into a disk. Wrap in plastic wrap and refrigerate for 1 hour.
To roll out the pie crust, on a well-floured counter, roll the crust until it is 1/8 inch thick and about 12 inches in diameter. Occasionally move the crust around the floured counter during rolling to ensure that it's not sticking to the counter. Transfer it to a pie dish and trim the edges. Fold the edges under and crimp with your fingers or a fork. Cover with plastic wrap and refrigerate for at least 30 minutes, up to 3 hours.
Make the filling: Combine the pumpkin puree, brown and granulated sugar, cinnamon, ginger, nutmeg, allspice, cloves, cardamom, and salt in a medium saucepan set over medium heat. Cook, stirring, until the mixture begins to bubble and become fragrant, 5 to 7 minutes. Transfer the mixture to a medium bowl. Stir in the heavy cream. Whisk in the eggs and vanilla.
Transfer the filling to the prepared pie crust. Bake for 15 minutes. Reduce the oven temperature to 350 degrees and bake until the pie no longer jiggles in the center, 40 to 50 minutes.
Meanwhile, make the pecan topping: In a medium saucepan set over medium-low heat, combine brown sugar, butter, cream, and salt. Bring to a simmer and cook until thick and bubbly, 3 to 5 minutes. Remove the pan from the heat and stir in the vanilla and pecans.
Let the pie cool for 30 minutes before topping. The pie will settle and deflate slightly. This is entirely okay!
Check to see that the praline topping is still pourable. If it has hardened too much, heat it over low heat until just pourable, or microwave for 30 seconds. Pour the topping evenly over the pie. The topping may seem loose, but will thicken and harden as it cools.
Let cool completely before serving. At this point, if you prefer your pie cold, you can refrigerate it until serving time.
The pie will last, well wrapped in the refrigerator, for up to 4 days.