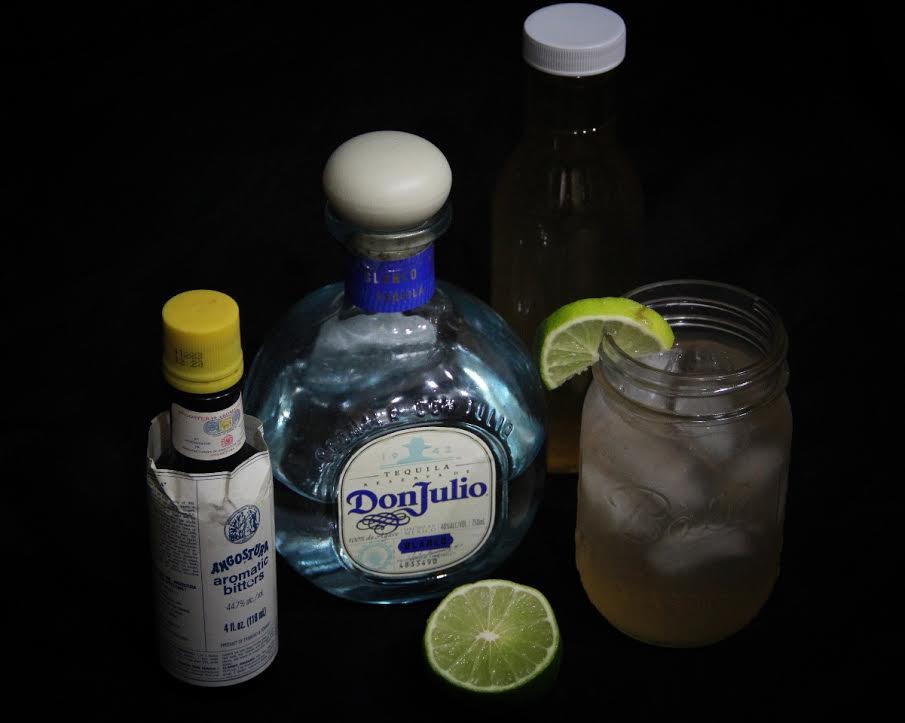 Holiday season is well underway. Thanksgiving came and went. Christmas Eve is tomorrow, followed by Christmas and then the New Year will be here before long. The foods and treats are plentiful, often heavier than other times through the year. And although I enjoy a good drink year-round, it seems that this time of year even the drinks are heavy. Eggnog or hot chocolate, perhaps coffee, laced with liquor. Creamy drinks, whose dairy and alcohol make my stomach hurt more than I desire. Besides, in my ripe old age I much prefer a less-sweet drink.
This margarita is an alternative to the heavy drinks of the season. The spiced simple syrup that is present in these margaritas is steeped with enough spice to leave this feeling more like fall or winter than an any-time-of-year margarita. Should you find yourself in need of a holiday party drink idea, the recipe can also be multiplied and made into a pitcher-style margarita for easy serving.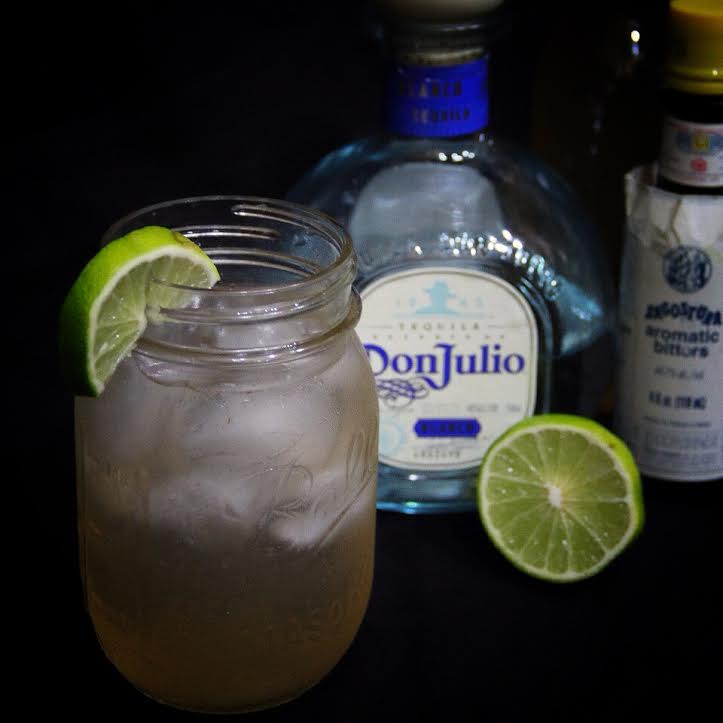 Harvest Margaritas
Recipe adapted from Bobby Flay
Yields 2 margaritas
Ingredients:
4 ounces good quality tequila (I like Don Julio Silver or Anejo)
1 1/2 ounces chilled spiced simple syrup (recipe below)
1/2 ounce fresh squeezed lime juice
4-6 dashes bitters
ice
lime for garnish
For the simple syrup:
1 cup sugar
1 cup water
8 whole allspice berries
8 whole cloves
3 http://www.amazon.com/gp/product/B001KNOTEO/ref=as_li_tl?ie=UTF8&camp=1789&creative=390957&creativeASIN=B001KNOTEO&linkCode=as2&tag=forricblo-20&linkId=A35LNDHQYA56LUVC
1 -inch piece fresh ginger, peeled and coarsely chopped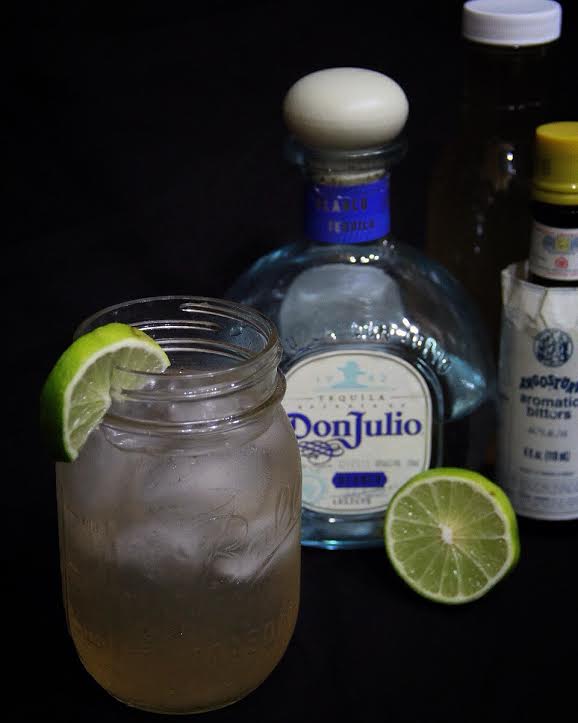 Directions:
Prepare the simple syrup: Combine the sugar, water, allspice berries, cloves, cinnamon and ginger in a small saucepan. Bring to a boil, then cook until the sugar has completely dissolved. Remove from the heat and let steep for 1 hour. Strain into a small bowl, cover, then refrigerate until cold.
Prepare the cocktail: Combine the tequila, cold simple syrup, lime juice, bitters and ice in a cocktail shaker and shake for 10 seconds. Serve straight up or on the rocks with a lime wedge for garnish.