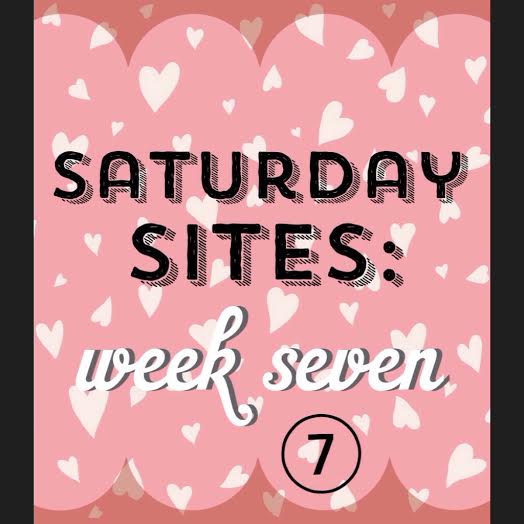 1.) Are you spending Valentine's Day alone? Here are some recipes for eating alone! (Read it anyway, even if it isn't relative!)
2.) I have bookmarked this for future reading on days I need a good reminder. 14 Things It's Time You Forgave Yourself For.
3.) These popsicles are going on my list of things to make!
4.) What does YOUR burrito order say about you? Generally, I like pinto beans, rice, salsa, no lettuce, grilled tortilla… and definitely make it super, with guacamole, cheese and sour cream! Thaaank you!
5.) Science says lasting relationships come down to–you guessed it–kindness and generosity.
6.) Do you have a preferred place to sit in restaurants? Here's a good reason sitting at the bar is a good choice.
7.) I've been trying this technique for the last week. While I haven't fallen asleep in a minute, as a long time insomniac, it IS actually helpful. I've been falling asleep much sooner than I have in months, over the last week.
8.) Okay, OKAY. This is sweet. (Watch the reaction too.)
9.) I know I have said potatoes aren't my thing… but THESE potatoes… I could get into them.
10.) Some of these photos almost induce a panic attack in my crazy brain!
11.) Just in case you need a reminder, here are traits that aren't measurable by tests.
12.) Do your kids order off a specified children's menu when you're eating out? Both my stepkids never really did. This article, "Death to the Chicken Finger: How we created a generatiion of unsophisticated, picky eaters and why the cycle must stop" is a good fun read.
13.) Here are 27 beautiful infographics to teach you how to cook!
14.) This video makes me homesick. These are tiny glimpses of my Kaua'i island home… and the slippers at the end! Every family Christmas party I remember!
15.) These food gifs are mesmerizing.
16.) What is YOUR middle name? I'm glad my parents went with Naomi, rather than Buffalo…
17.) Some tips for potentially getting a hotel upgrade.
18.) Owl eyes intrigue me.
19.) Bored Moms Have Made The Tooth Fairy Ridiculously High Maintenance.
20.) I really love the look of this cake! And the recipe sounds good, too!
Please follow and like us: