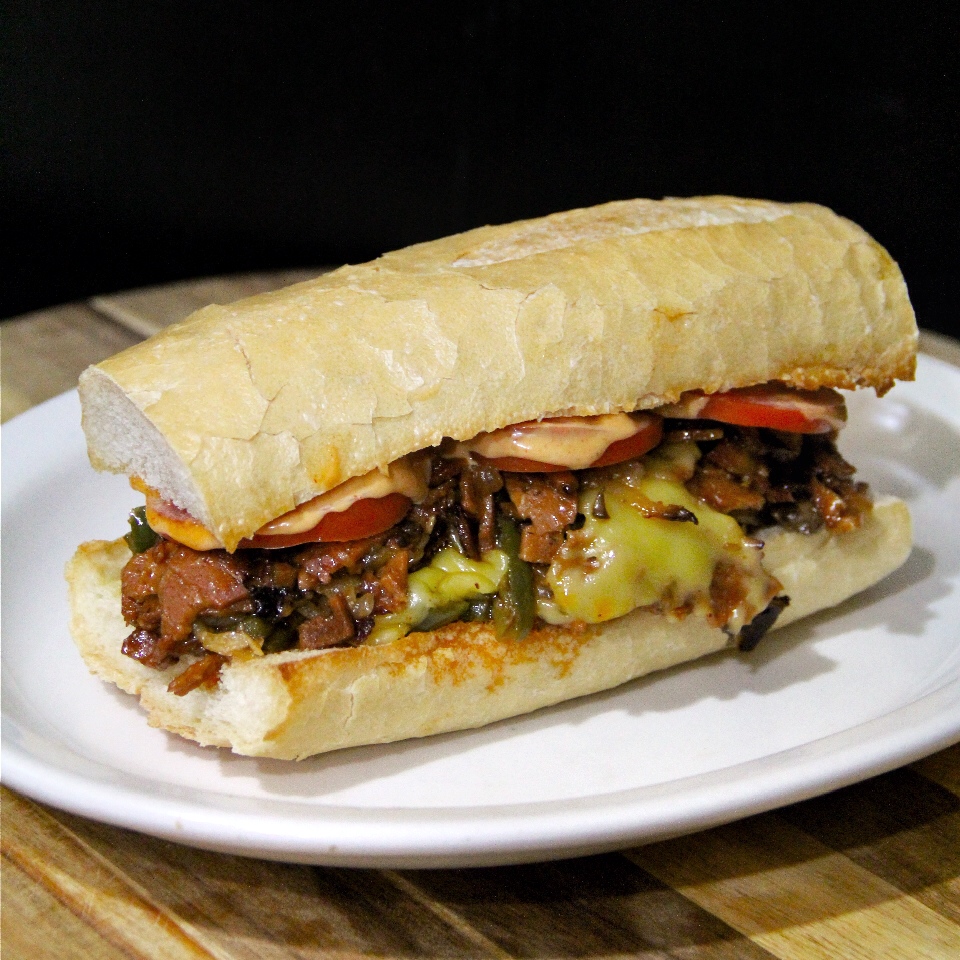 For the most part, if you were to browse through all the recipes on this blog, you'd probably assume I am a longtime vegetarian. Save for a few seafood recipes and the occasional meat-centric photograph while eating outside of our home, the recipes here are vegetarian. I'll occasionally cook fish or shrimp, but for the most part my cooking IS vegetarian and has been for a good seven or so years.
I enjoy working with new plant-based ingredients. There have been times I've attempted to challenge myself to keep certain recipes vegan, using no dairy whatsoever, which is often the hardest ingredients for me to omit. I like cheese. Like REALLY enjoy cheese.
When I saw Field Roast's Chao Slices, I was curious about this vegan coconut "cheese," seasoned with a traditional Vietnamese fermented soybean curd. The most difficult thing about vegan cheeses has often seemed to be the weird aftertaste, which certainly doesn't seem like "real" cheese (and why should I expect it to?!) as well as the lack of melting. However, this Chao Cheese is both delicious and melty!
My instant thought was VEGAN CHEESE STEAK! Because… why not? These sandwiches are FILLING. As in you cold probably divide the filling into six sandwiches rather than four, but I live in a house filled with hungry boys who thoroughly enjoy eating. Either way, you won't be disappointed by the quality or flavor in these cheese steaks or feel like you missed out by opting for a vegan version of a Philly classic.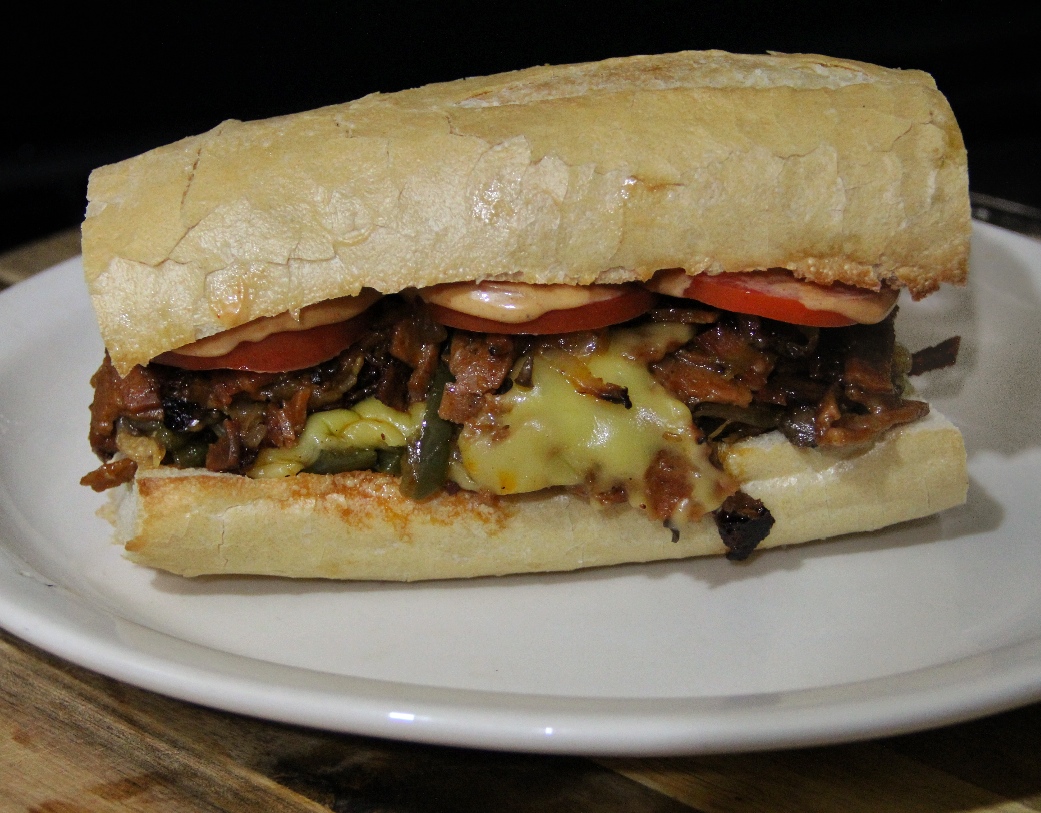 Vegan Philly "Cheese Steak" with Mushrooms and Chipotle Garlic Mayo
Serves 4 (hefty servings)
Ingredients:
2 tablespoons oil
1 clove garlic, minced
1/2 pound crimini mushrooms, chopped
1 tablespoon dried parsley
smoked sea salt and pepper to your liking
2 white onions, halved then sliced thinly
1 large (or 2 small) green bell pepper, sliced in thin strips
3 tablespoons oil
1 teaspoon smoked sea salt
1/2 teaspoon ground black pepper
3/4 cup Vegenaise
2 chipotle peppers in adobo sauce, minced
1 clove garlic, minced
juice from 1/2 a lemon
pinch of smoked sea salt and pepper
3 packages Field Roast Smoked Tomato Deli Slices
2 tablespoons olive oil
8 slices Field Roast Chao Creamy Original Vegan Cheese
2-3 Roma tomatoes, sliced about 1/4-inch thick
1 pound sourdough baguette, cut into four equal portions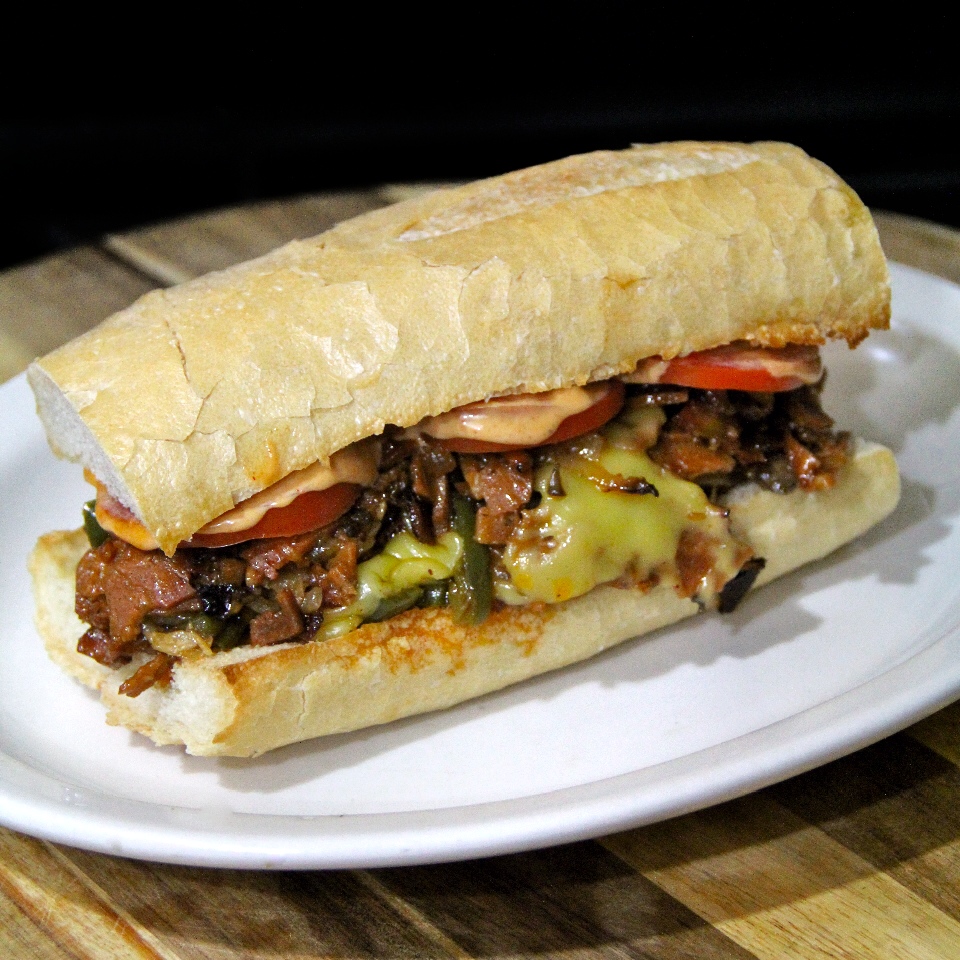 Directions:
Prepare the mushrooms: Heat two tablespoons of olive oil over medium heat. Add the garlic and sauté for about 20 seconds. Add the mushrooms and sauté until tender but not mushy (4-5 minutes). Toss with the parsley, salt and pepper. Set aside, off the heat, until needed.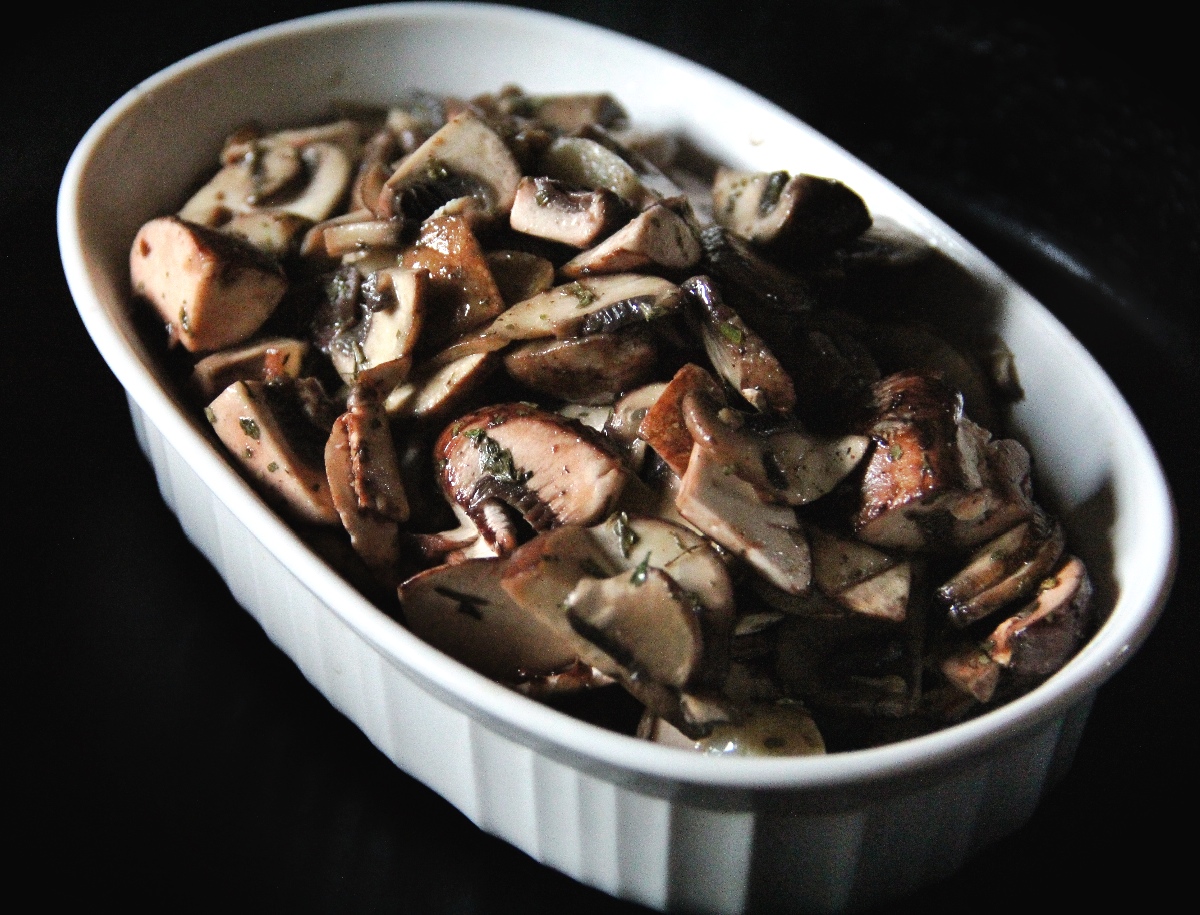 Prepare the onions and peppers: Heat the three tablespoons of oil over medium-high heat (you can use the same pan you cooked the mushrooms in). Add the onions and cook until nearly translucent (4-5 minutes). Add the strips of bell pepper, teaspoon of salt, and half teaspoon of pepper. Sauté until the peppers are tender (4-5 minutes). Set aside until needed.
Prepare the sauce: Whisk together the Vegenaise, chipotle peppers, minced garlic, lemon juice, salt and pepper until well combined. Set aside until needed. (Leftovers can be refrigerated for up to 1 week.)
Prepare the veggie meat: Roughly chop the deli slices into un-uniform bite size pieces. Heat two tablespoons of olive oil over medium-high heat. Add the chopped deli slices to the pan and sauté until lightly brown. Add the mushrooms, onion and peppers, along with four torn up Chao slices. Toss to evenly distribute the ingredients until the Chao begins to melt. Place the remaining four slices of Chao over the mixture, in a single layer, then reduce heat to medium-low and cover, allowing the Chao to melt.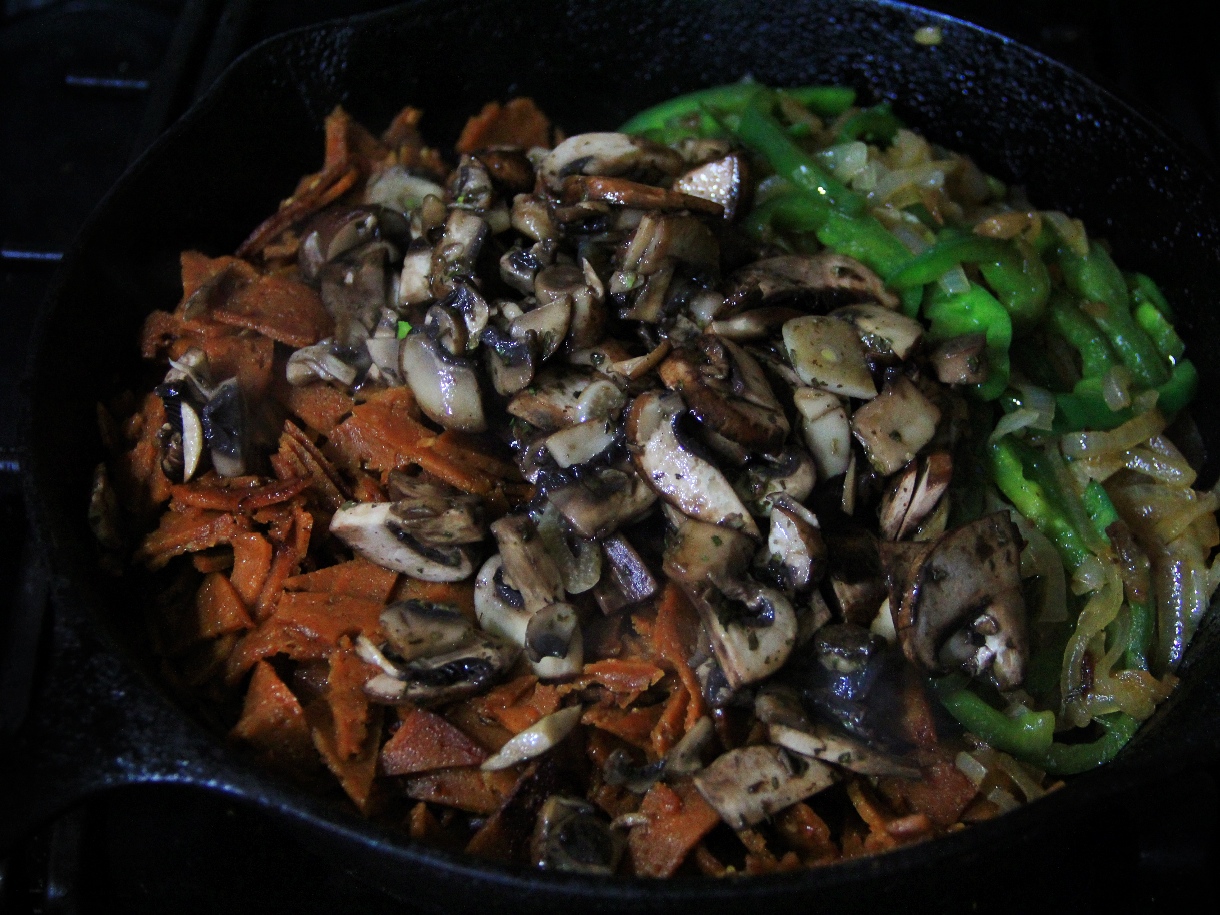 Meanwhile turn your oven on to broil. Slice each of the baguette portions lengthwise. Place the bread under the broiler, cut-side up, until lightly toasted.
To make the sandwiches, spread some of the chipotle mayo on each of the baguette halves. Top with the deli slice mixture (1/4 of the filling per sandwich). Top with slices of tomato, close the sandwich and serve immediately.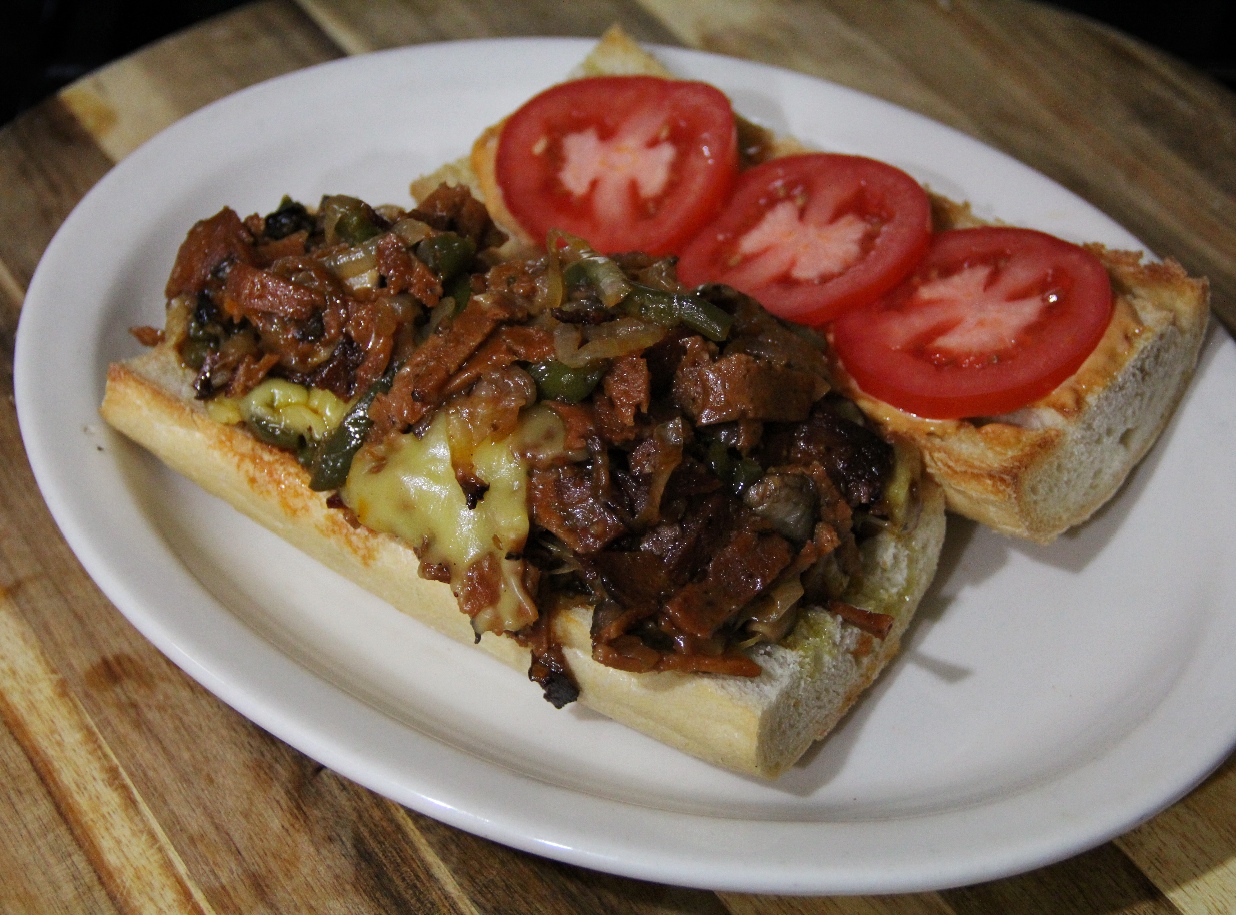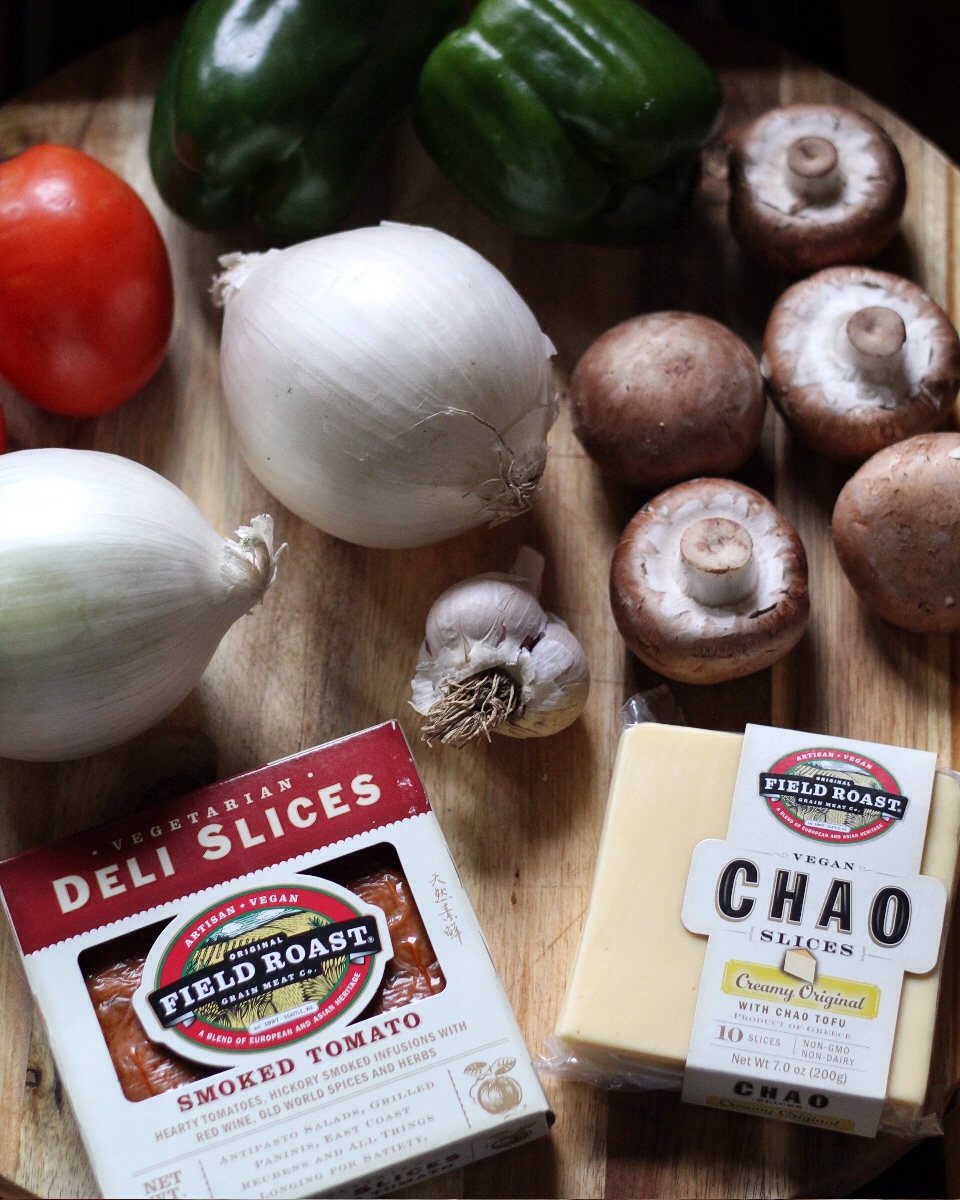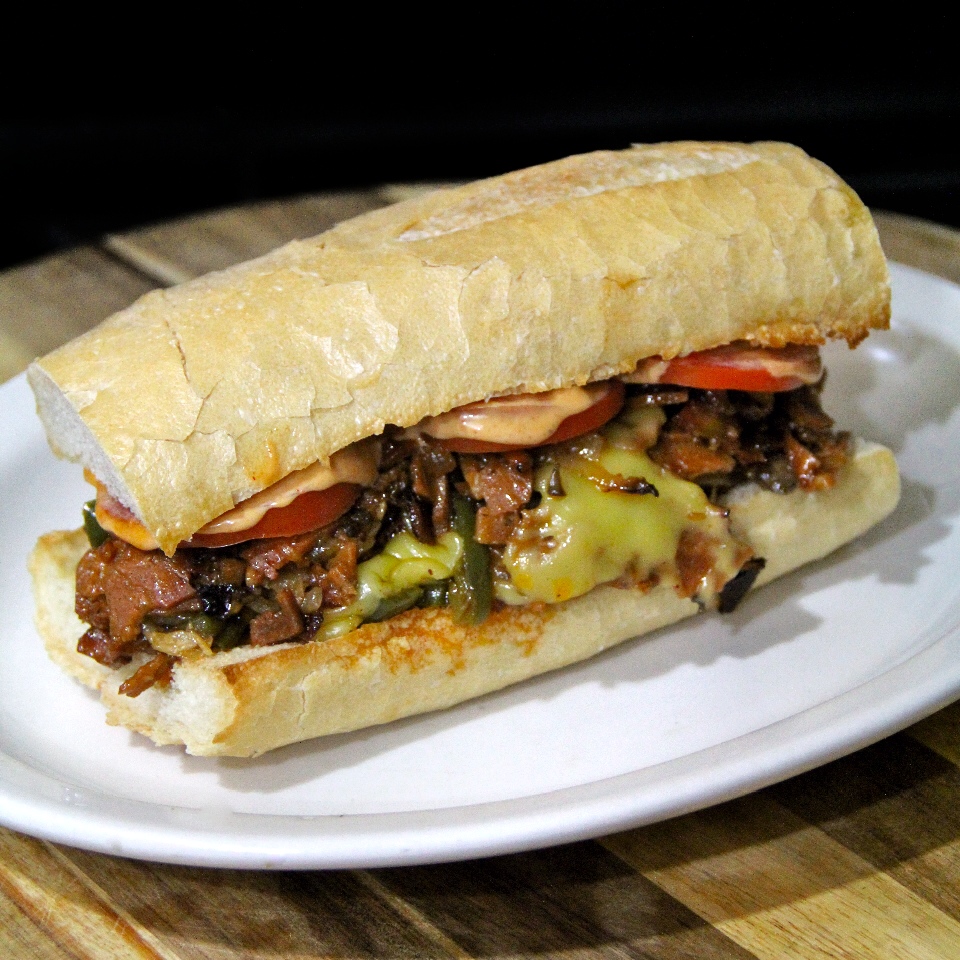 Disclaimer: All opinions on these ingredients are my own. I was not paid or sponsored by Field Roast or any other company to use these products.