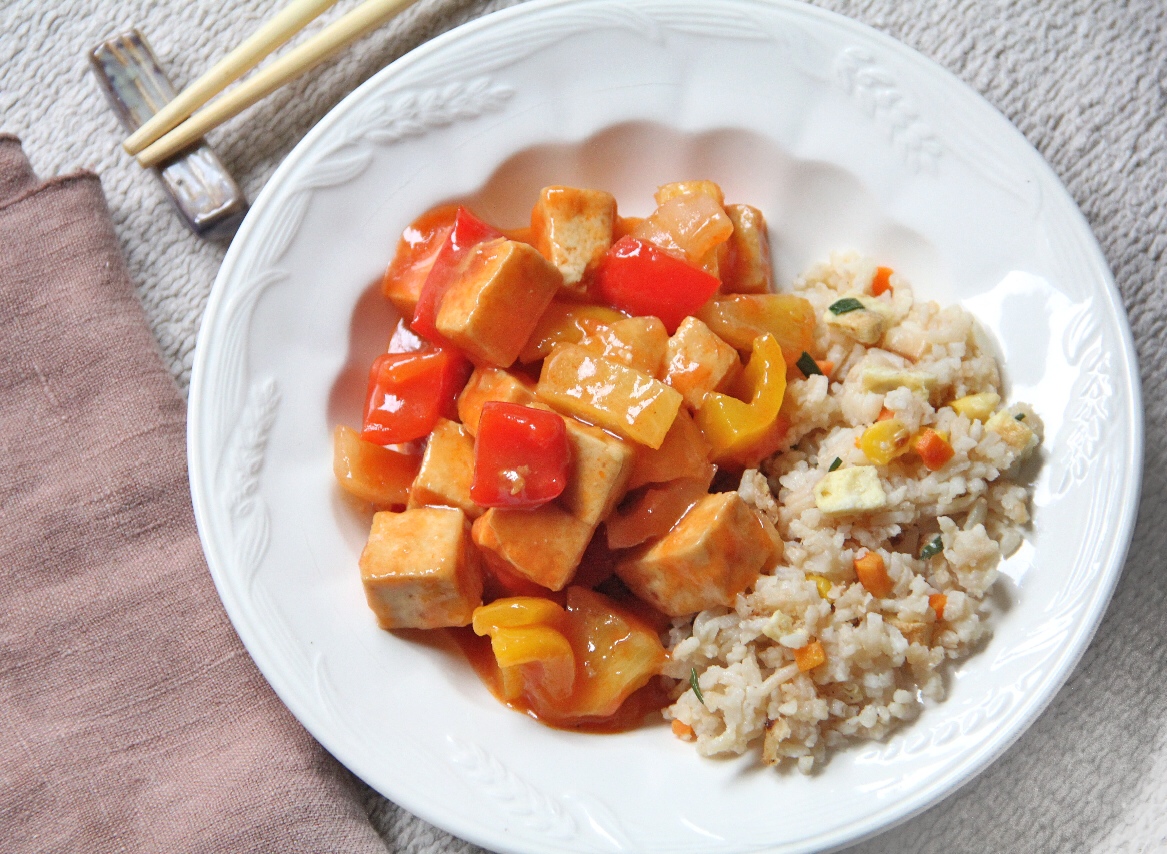 As a kid, Chinese takeout night was my favorite takeout night. In Hawai'i, the conglomeration of cultures makes various cuisines easy to come by. You can go to the "Chinese place" and get Korean, Japanese, Hawaiian, Chinese, American food… We often got dishes like fried rice, pan fried noodles with pork or chicken, sweet and sour spareribs and/or shrimp, egg foo young, egg rolls…
The sweet and sour dishes were always my favorite, next to any noodle-type dishes. Chinese sweet and sour sauce is perhaps the most popular, or familiar Chinese sauce. Possibly because there are numerous dishes that can be made with this sauce.
As with numerous sauces or well known dishes, everyone's version is slightly different. Some recipes use tomato sauce, others use vinegar and sugar directly. Following are two most commonly used recipe for tuning Chinese sweet and sour sauce. For the following recipe, I used ketchup, which I had seen in numerous recipe. This makes a lot of food, so if you aren't cooking for an army (or a house filled with boys), you can cut the recipe in half.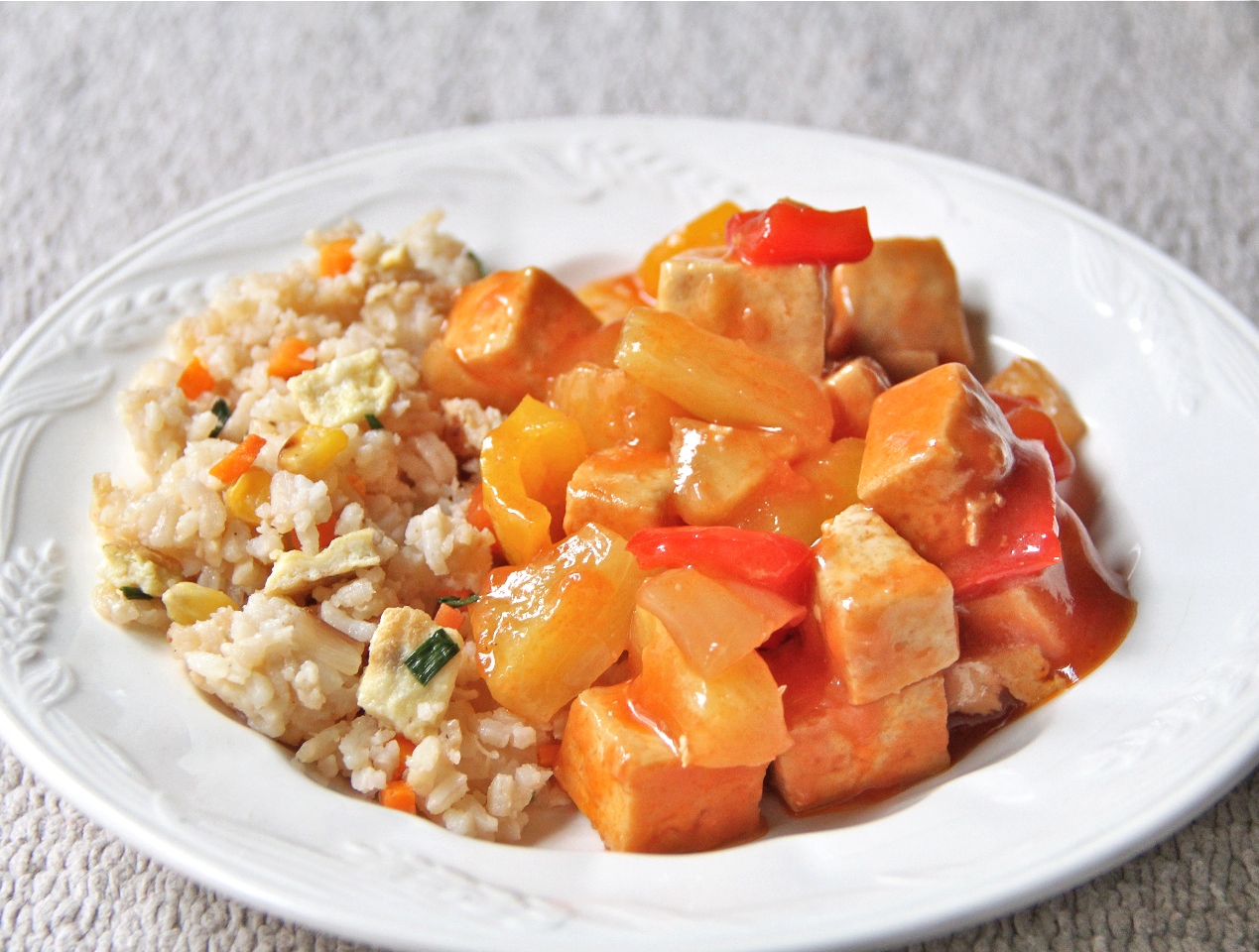 Sweet and Sour Tofu
Serves 10-12
Ingredients:
40 ounces super firm high protein tofu, cut into 1 1/2 inch cubes
2 cups vegetable oil
2 tablespoons toasted sesame oil
1 medium pineapple, peeled and cut into bite-size chunks
1 large red bell pepper, cubed after seeds and stem are removed
1 large yellow bell pepper, cubed after seeds and stem are removed
1 white onion, peeled and cut into bite size pieces
2 tablespoons vegetable oil
1 tablespoon fresh ginger, minced
1 clove garlic, minced
1/2 cup finely minced fresh pineapple (use some of the same pineapple mentioned above)
1 cup ketchup
1 1/4 cups rice vinegar
3/4 cup light brown sugar
6 tablespoons sriracha
3/4 cup No-Chicken broth
6 tablespoons cornstarch
salt and pepper to your liking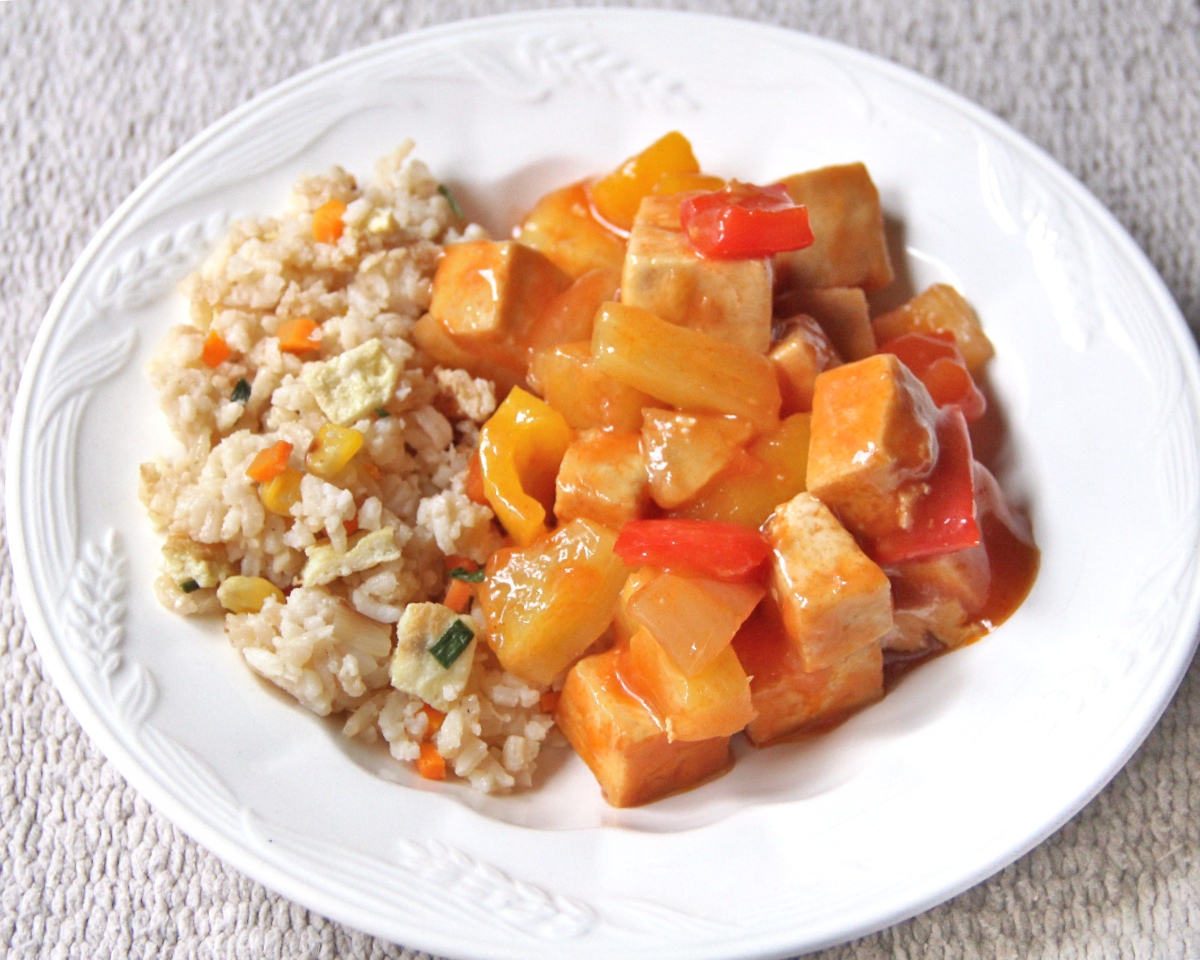 Directions:
Prepare the tofu: heat the two cups of vegetable oil plus two tablespoons sesame oil to about 400 degrees F. Working in batches, fry the tofu until lightly brown and crispy on the outside. Drain on paper towels. Continue frying until all the tofu has been cooked.
Prepare the sauce: heat up the two tablespoons of vegetable oil in pan or wok over medium-high heat. Add the ginger, garlic, and fresh minced pineapple. Stir-fry for 2 minutes or so, until fragrant. Whisk in the ketchup, rice vinegar, brown sugar, and sriracha. Bring all the contents to a boil.
Whisk together the cornstarch and broth until completely combined, then whisk this mixture into the ketchup-based sauce. Continue stirring until the sauce thickens. Add the fried tofu, chopped bell peppers, onion and pineapple, folding into the sauce until evenly coated. Cook for 10-15 minutes, then taste and add salt and pepper to your liking. Serve immediately with rice or whatever starch you prefer.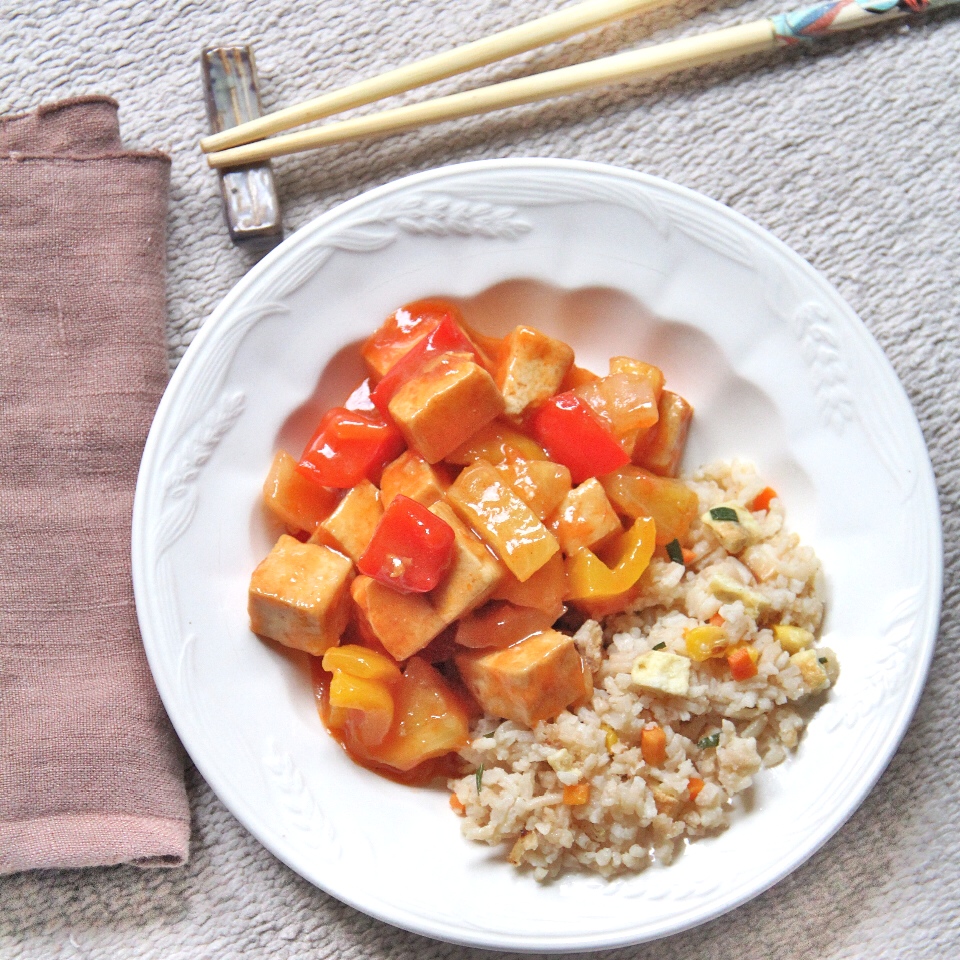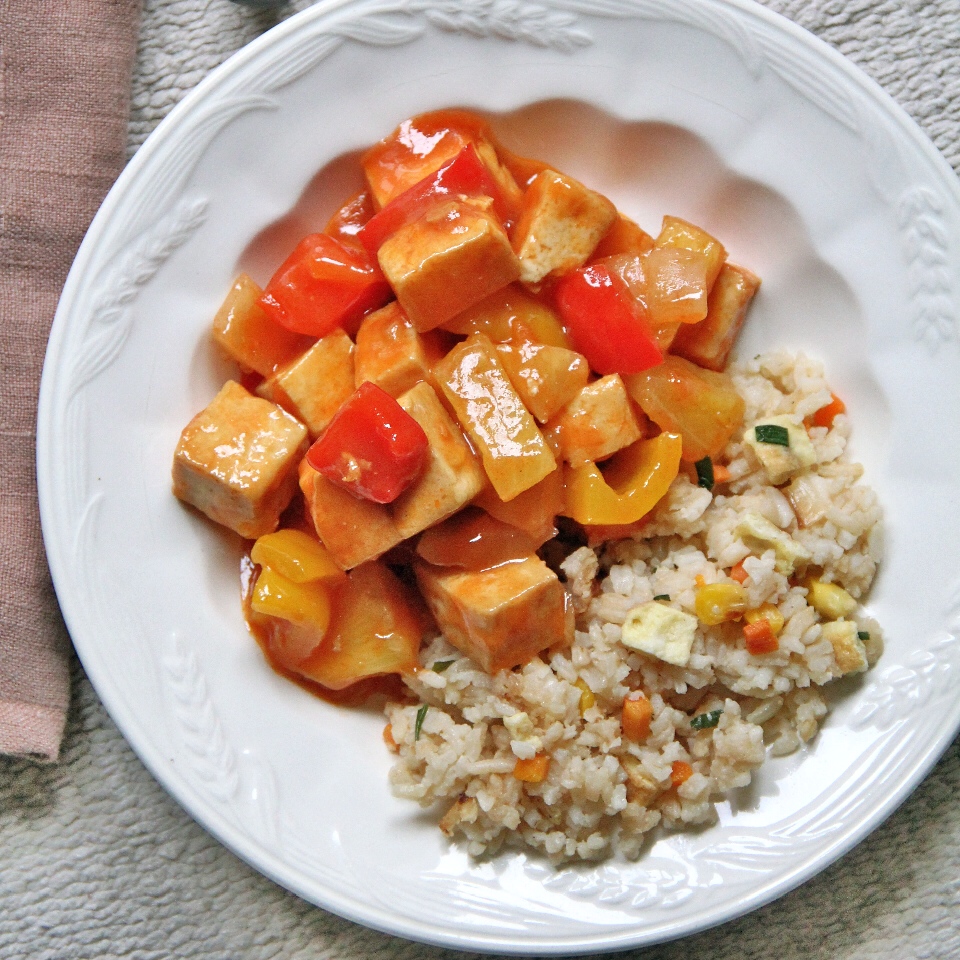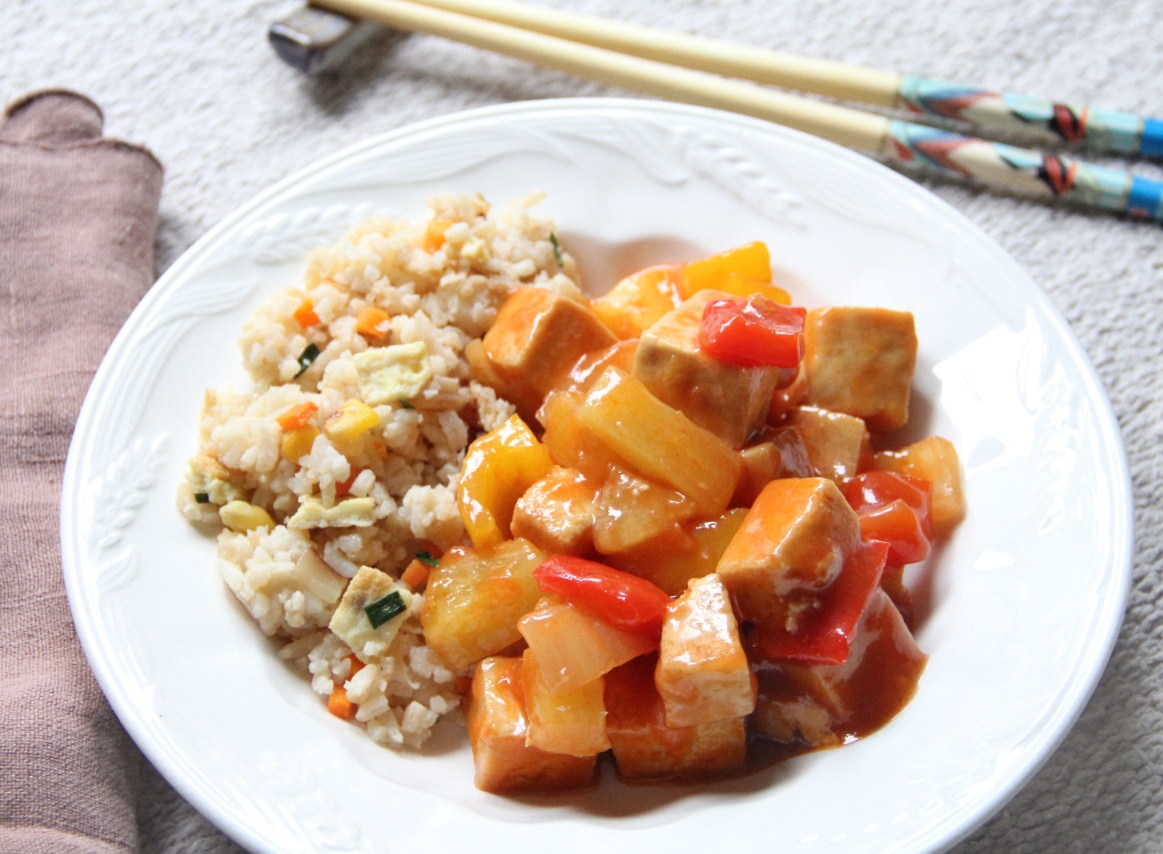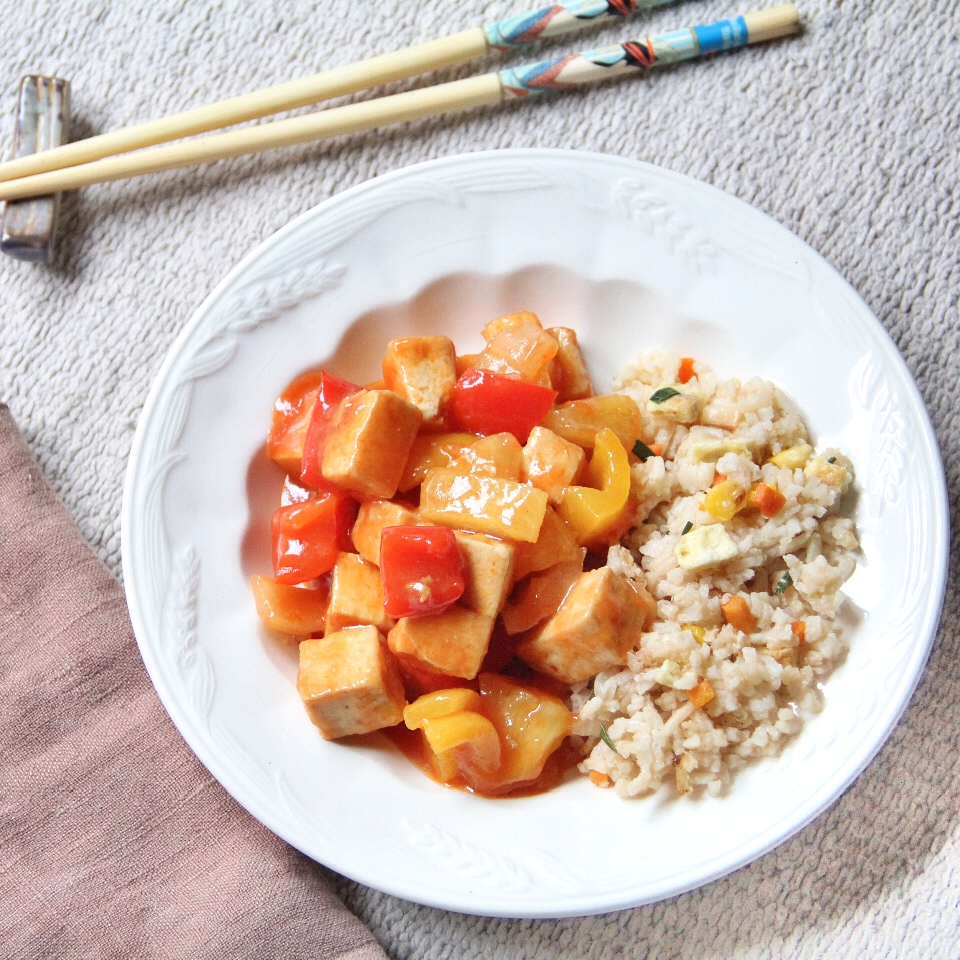 Please follow and like us: