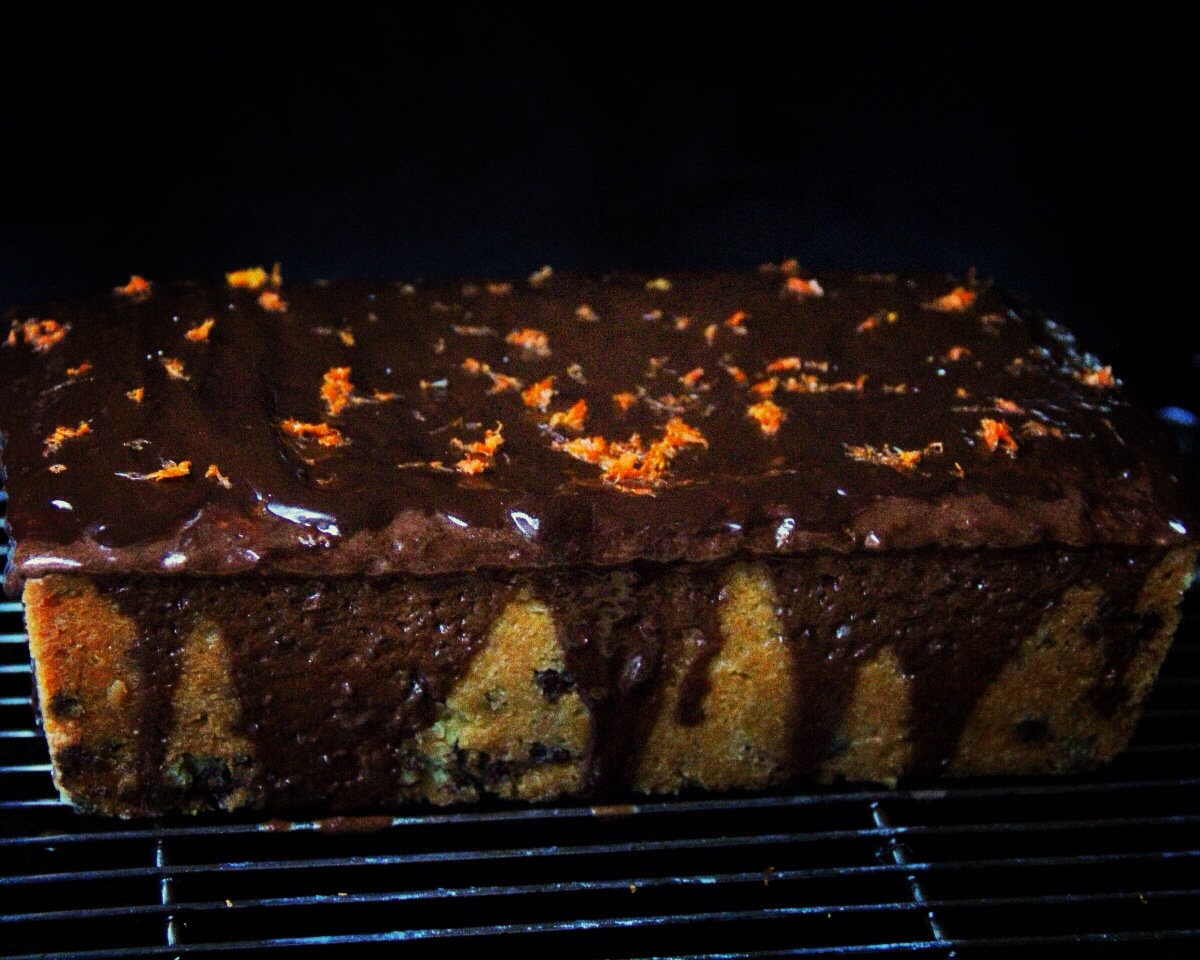 Some days simply require flour, eggs, butter and sugar. Non-fancy, nearly plain, delicious cake. Original pound cake recipes that date back to the 1700's got their name from the ingredient list: one pound of flour, one pound of sugar, one pound butter, and a pound of eggs. When you start getting into recipes from the 1800's, other ingredients are often added: brandy, rose water, nutmeg, mace, grated lemon peel, cinnamon… And then you get to this day and age and ingredients go haphazard. (In a delicious, creative, delightful way of course.)
When I saw the following recipe, I knew it had to have a place in my kitchen. While the initial thought of chocolate and orange threw me somewhat for a loop, I recalled a dark chocolate bar I had once that included crystallized orange peel, which was completely delicious. The orange in this pound cake isn't overwhelming, but its slight presence works nicely with the chocolate ganache topping.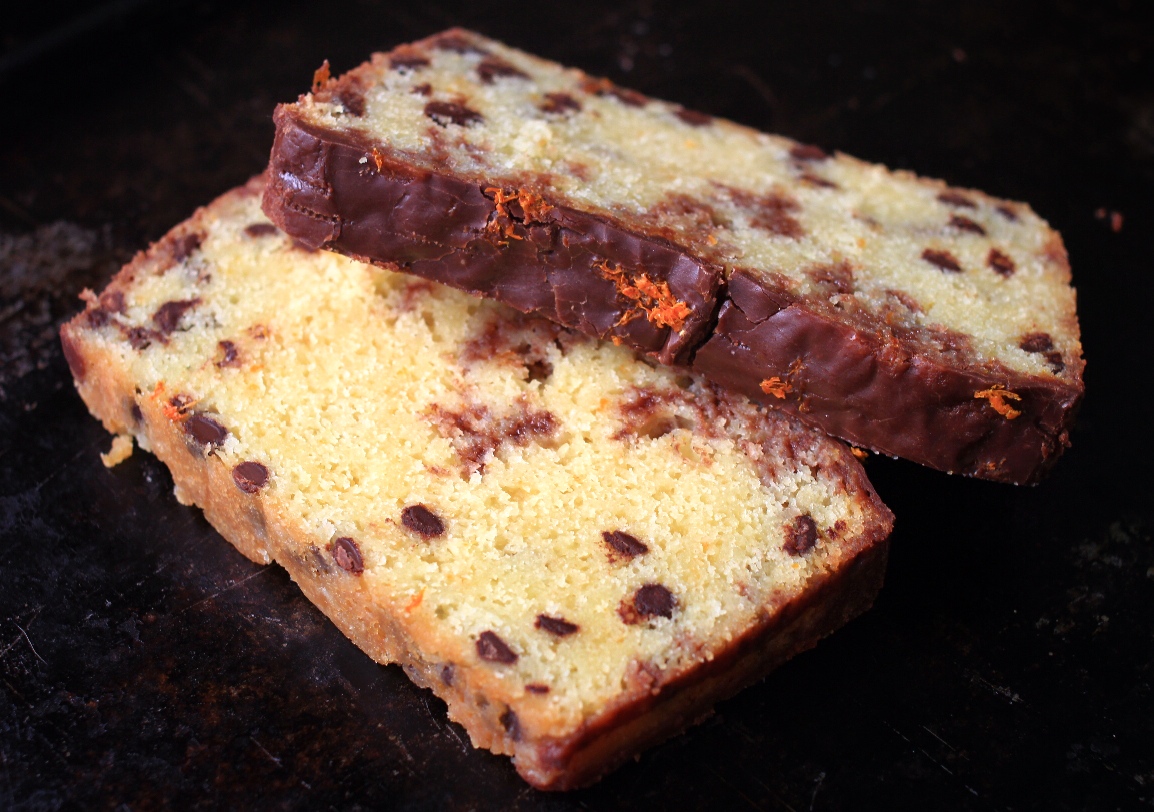 Chocolate Orange Cream Cheese Pound Cake
Slightly modified from Joy the Baker
Makes one 9×5-inch loaf.
Ingredients:
For the cake
1 1/2 cups all-purpose flour
1/2 cup whole wheat flour
1 1/2 teaspoons baking powder
1/2 teaspoon salt
1 1/4 cups granulated sugar
3 tablespoons orange zest
one 8 ounce package cream cheese, softened
1 1/2 sticks unsalted butter, at room temperature
4 eggs
2 teaspoons vanilla extract
1 cup dark chocolate pieces
For chocolate ganache
3 oz chocolate (chopped)
½ cup heavy whipping cream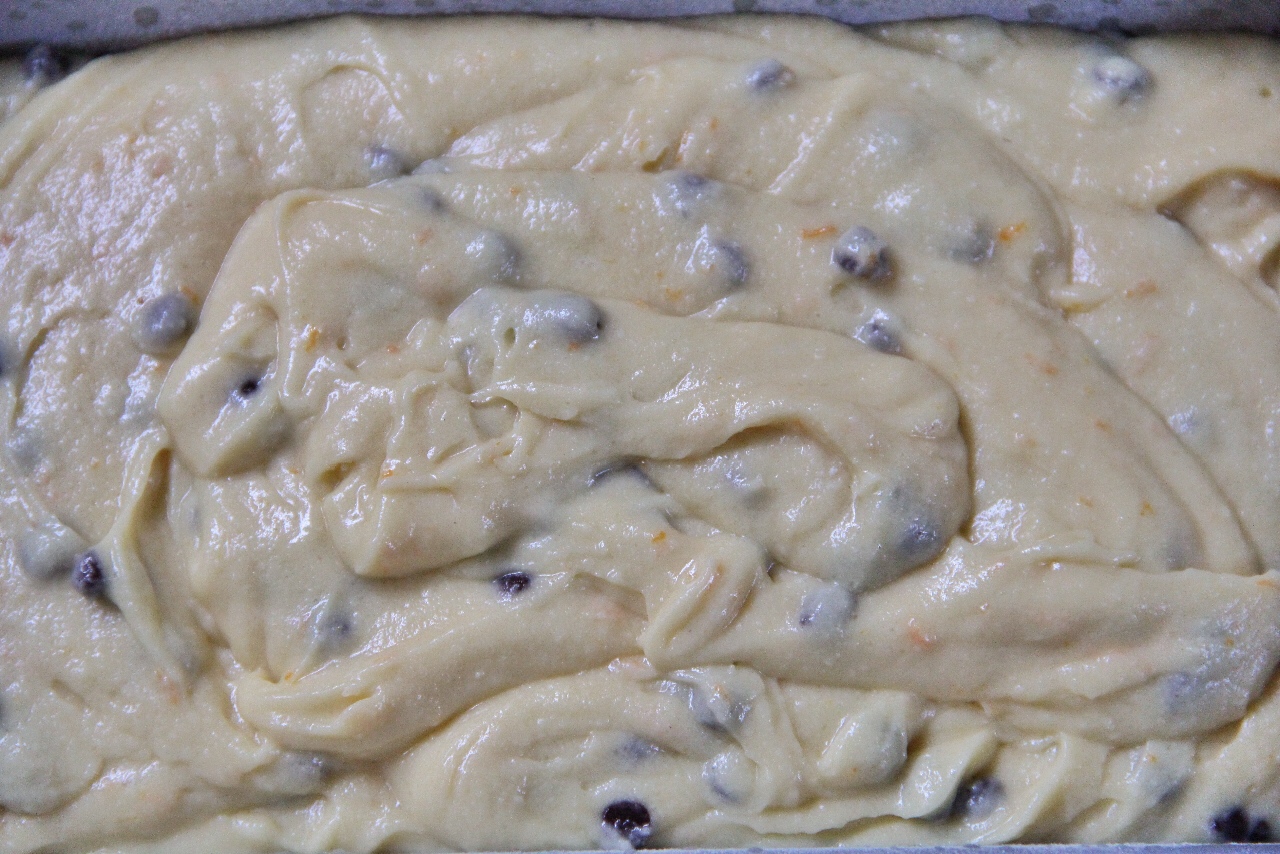 Directions:
Place a rack in the center of your oven and preheat to 325 degrees F. Lightly grease a 9×5-inch baking pan, then dust lightly with flour. Set aside.
In a bowl, whisk together the flours, baking powder and salt. Set aside until needed.
Place the granulated sugar in a bowl. Add in two tablespoons of the orange zest. Use the back of the spoon to work the zest into the sugar. Set aside.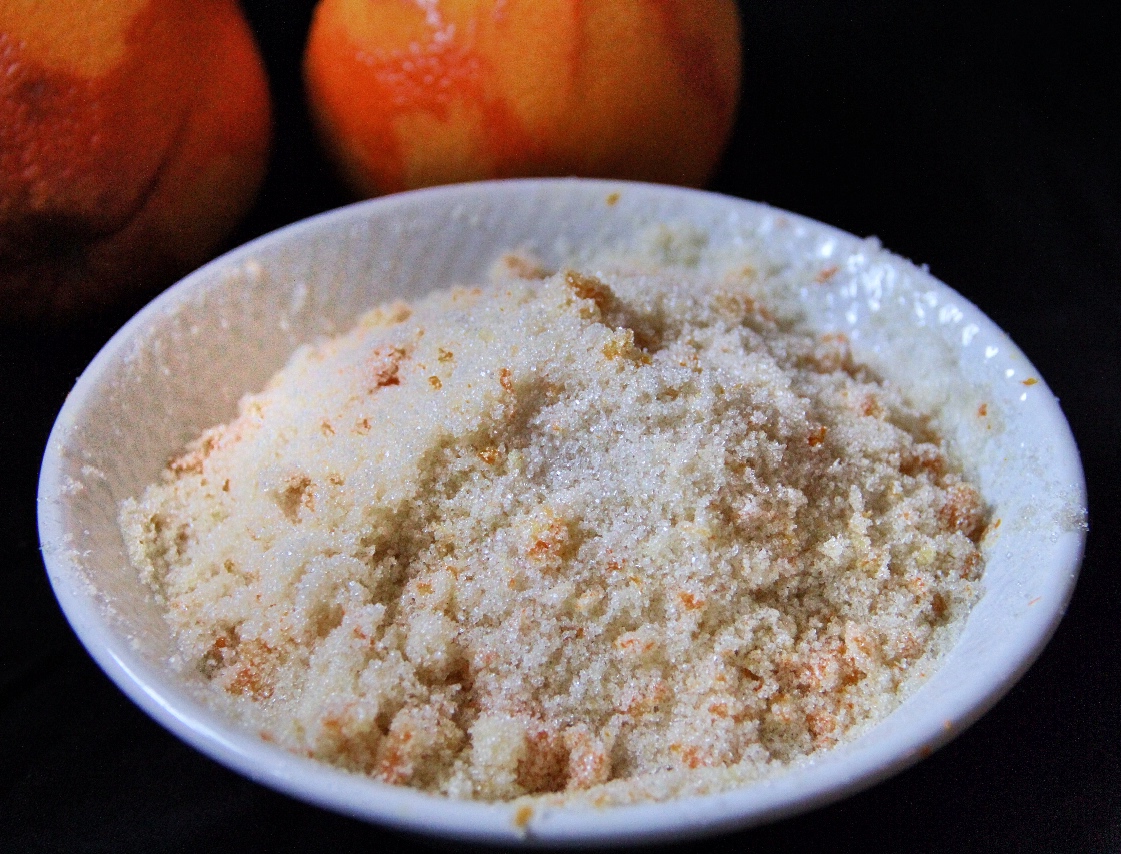 In the bowl of an electric stand mixer fitted with a paddle attachment, cream together softened butter and cream cheese. Occasionally scrape down the bowl, until the butter and cream cheese are evenly mixed. Add the orange-sugar to the butter-cream cheese mixture, then beat at medium speed until smooth and creamy (3-4 minutes).
Add in one egg at a time, beating at medium speed for one minute after each addition. Stop the mixer and scrape down the sides of the bowl as necessary. Mix in the vanilla extract.
Add your dry ingredients all at once, then beat on low speed until dry ingredients are completely incorporated. Fold in the chocolate pieces.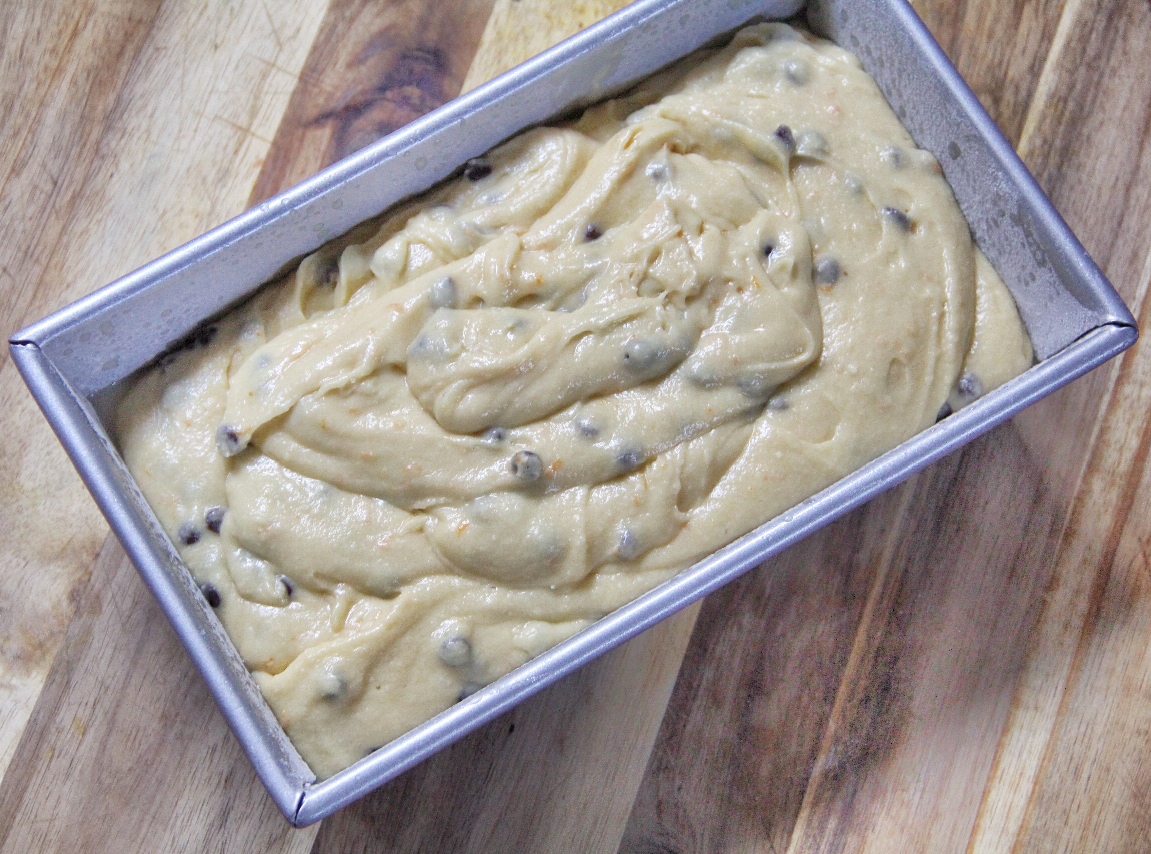 Scrape the batter into your prepared pan. Bake for 60-70 minutes, rotating once or twice during baking. The cake is done when a skewer or toothpick inserted in the center comes out clean, or with just a few crumbs.
Make the chocolate ganache while the cake is cooling. Melt the chocolate in a double broiler, then slowly whisk in the heavy whipping cream until the mixture become silky. Spread it over the cake. Before the ganache sets, sprinkle the remaining tablespoon of orange zest over the cake.
Cake will last, well wrapped at room temperature, for up to four days.