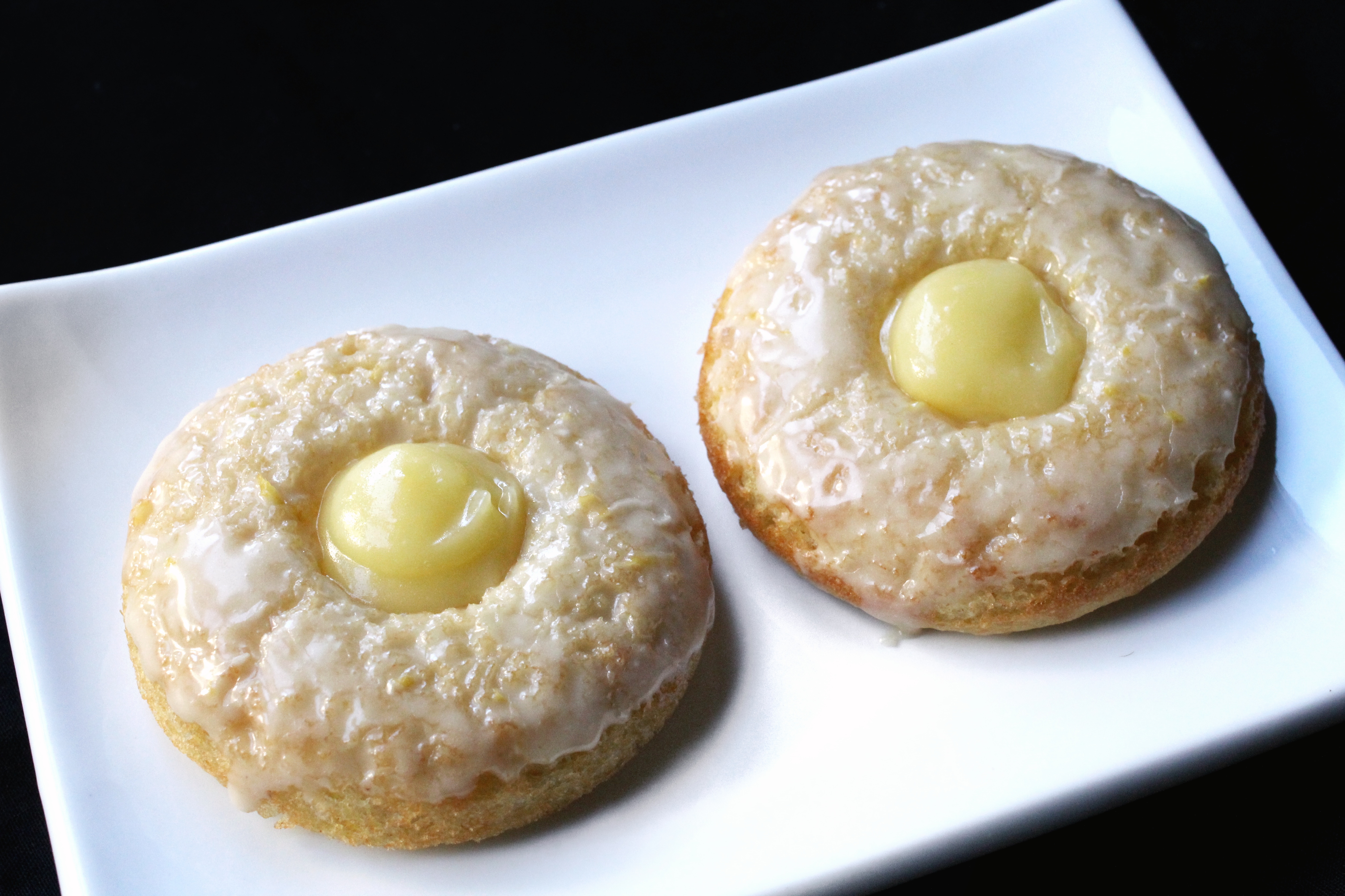 Some days I swear I've misplaced my brain. My friend Kara (hiiiiiiiii in MinneFuckinSota!) and I sometimes joke (I think it's a joke… but other times I'm not certain) that we share a brain. Should one of us be having a day where our brain's obviously missing, the other person must be using it. On the days where Kara has our brain, I have done things such as taken a big swig of canola oil thinking it was the beer I set on the counter (I don't advise you trying this). I've left the house to go to the grocery store, walked around said grocery store, returned home, and realized I didn't get a damn thing I needed or planned on. I've worn various clothing items inside-out, backwards, inside-out-and-backwards… I've put food in the oven to cook, for over an hour, before realizing the oven wasn't ever turned on…
While I would probably never go as far as saying baked doughnuts are better than fried doughnuts, even on the days I don't have my brain, I will eagerly agree that they are delicious in their own right. And easy to make. I am no stranger to the less-and-less-elusive baked doughnut (though typically I still prefer fried versions). These baked lemon doughnuts are a happy nod to spring time. They're pillowy and soft, flavorful and a lovely balance of tangy and sweet… plus the homemade lemon curd is worthy of being eaten by the spoonful!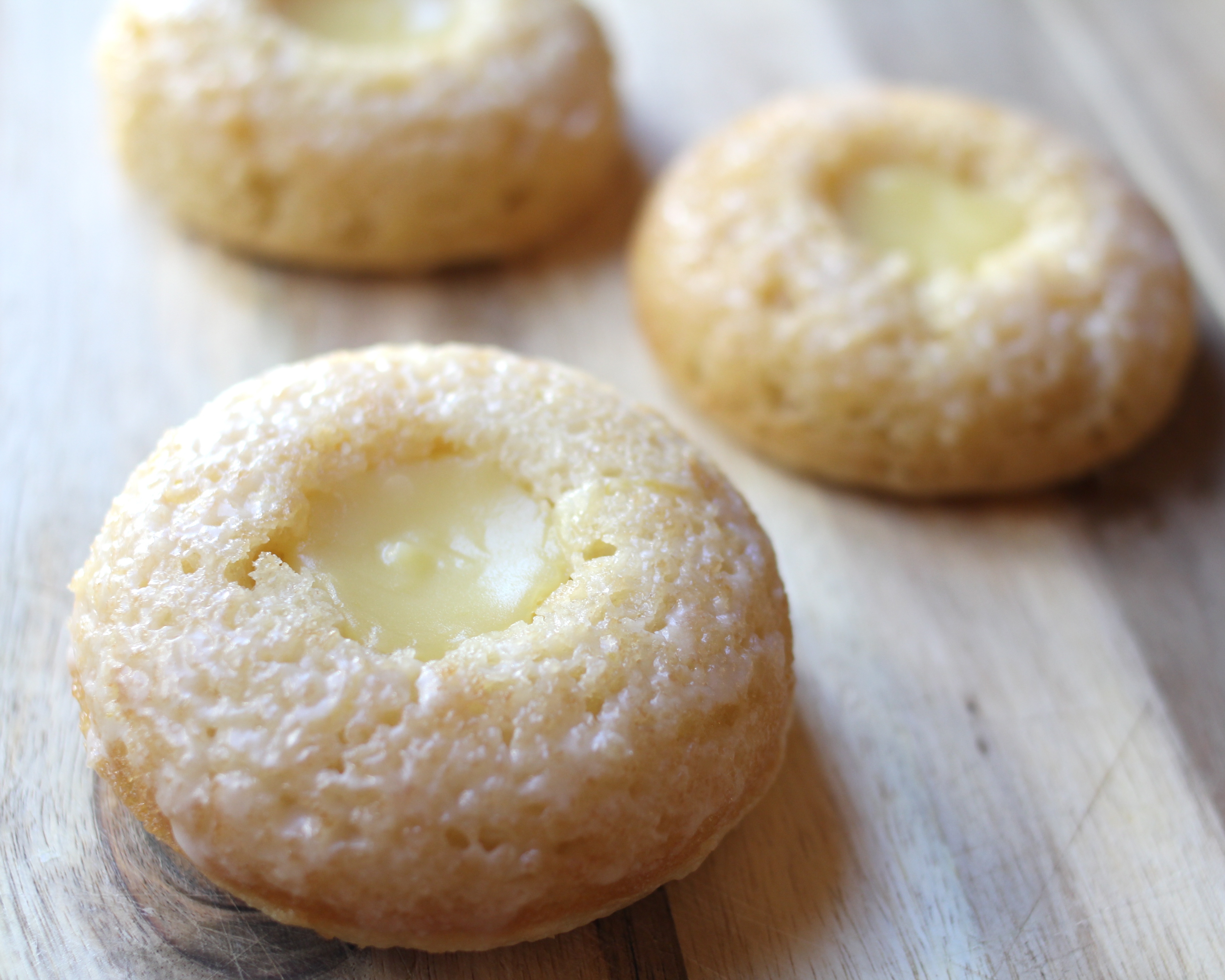 Baked Lemon Doughnuts with Homemade Lemon Curd
Yields about 1 dozen doughnuts
Ingredients:
For the lemon curd:
1/2 cup fresh squeezed lemon juice
2 teaspoons lemon zest
1/2 cup granulated sugar
3 large eggs
6 tablespoons butter, cut into cubes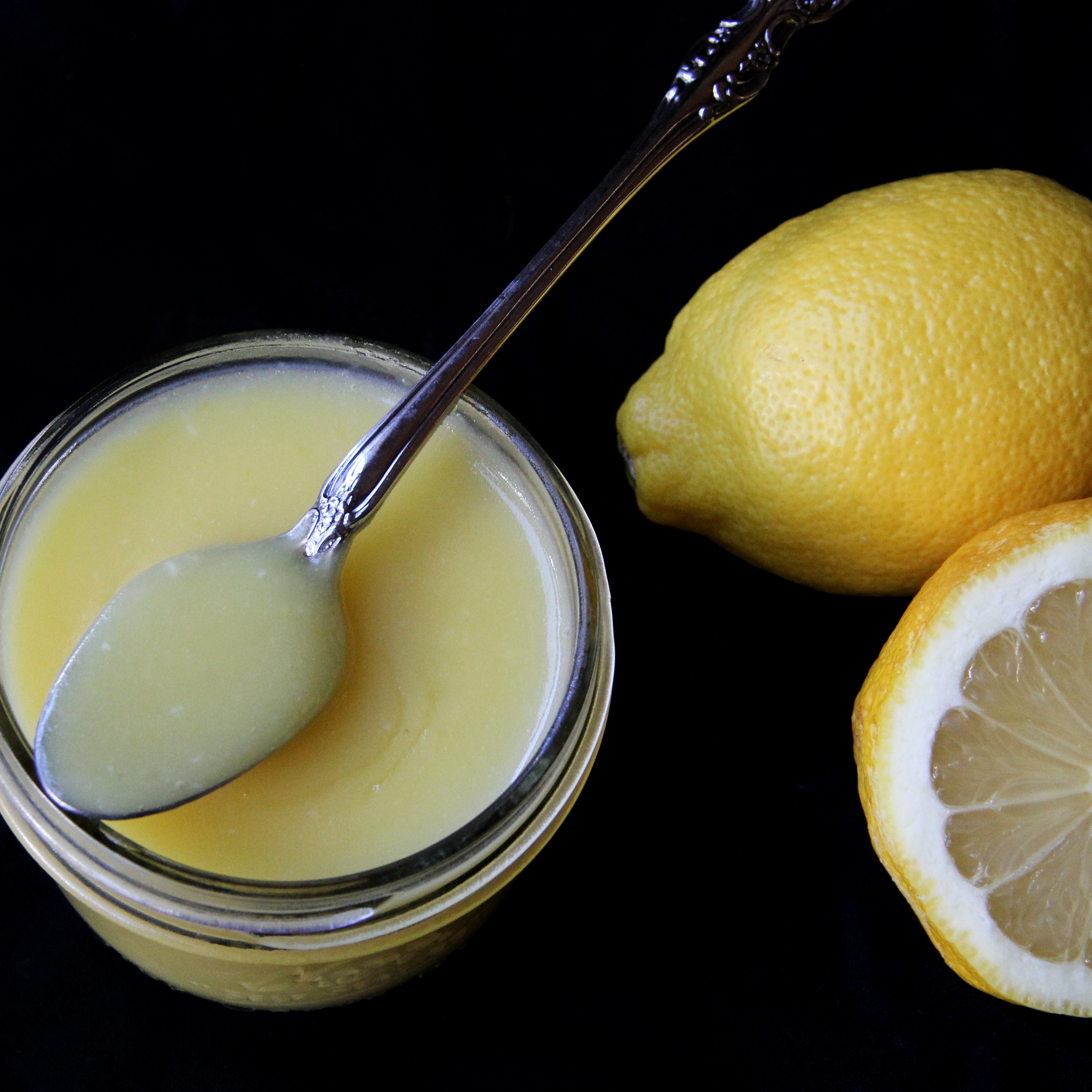 For the doughnuts:
2/3 cup granulated sugar
1 teaspoon lemon zest
2 1/4 cups all-purpose flour
2 teaspoons baking powder
1/2 teaspoon baking soda
1/2 teaspoon salt
1/4 teaspoon fresh ground nutmeg
1 cup whole milk
4 tablespoons melted butter, cooled
2 eggs, beaten
1 teaspoon lemon juice
1 teaspoon vanilla extract
For the lemon glaze:
2 cups powdered sugar
3 tablespoons lemon juice
1 tablespoon vanilla extract
Directions:
Prepare the lemon curd:  in a small pot, whisk together the lemon juice, lemon zest, sugar, and eggs until well combined. Turn the heat on to medium low and stir in the butter, whisking until the mixture thickens (6-8 minutes). Continue cooking just until the mixture starts to bubble up. Remove from the stove and allow the curd to cool completely.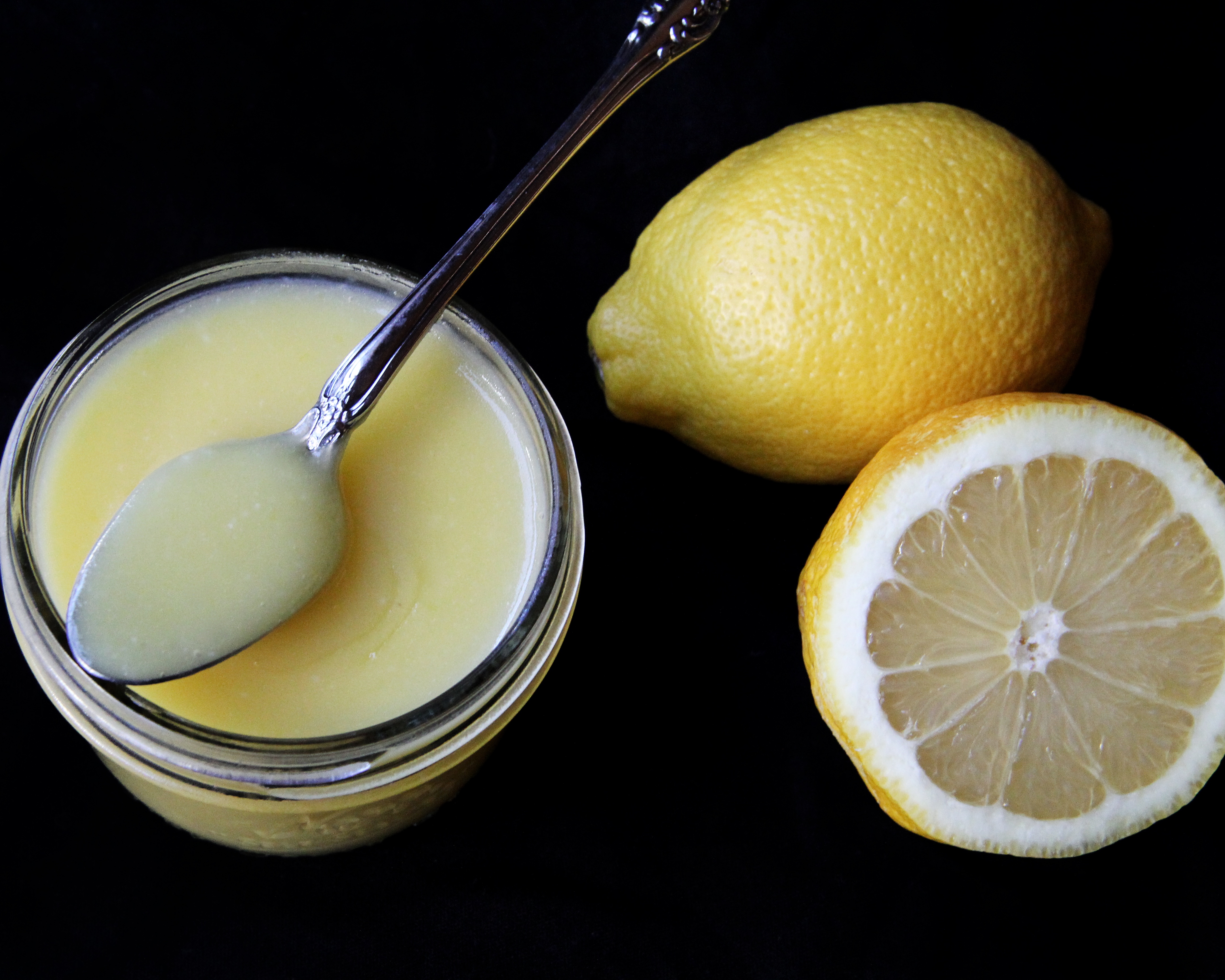 Prepare the doughnuts:
Preheat your oven to 350 degrees F. Lightly grease a doughnut baking pan.
In a bowl, combine the granulated sugar and lemon zest. Use your fingers or a wooden spoon to rub the zest into the sugar until fragrant and well combined. Stir in the flour, baking powder, baking soda, salt and nutmeg.
Whisk together the milk, melted butter, eggs, lemon juice and vanilla. Stir the wet ingredients into the above bowl of dry ingredients just until everything comes together into a thick batter. Either pipe the batter, or simply spoon it into the doughnut pan until each well is filled a little more than 2/3-full (we want the hole to somewhat bake closed).
Bake for 8 to 10 minutes in your preheated oven. Keep an eye on them and try not to over-bake them. Remove from the oven and allow to cool in the pan for 5-6 minutes before removing the doughnuts to a wire rack to cool completely.
While the doughnuts cool, make the glaze. Whisk together the powdered sugar, lemon juice, and vanilla until completely combined.
Dip the completely cooled doughnuts into your prepared glaze. Spoon about 1 teaspoon of the prepared lemon curd into the center of each doughnut. Return to the wire rack and sprinkle the vanilla side with color sprinkles. Allow to set for about 30 minutes before stacking or serving. Doughnuts are best within 2 days.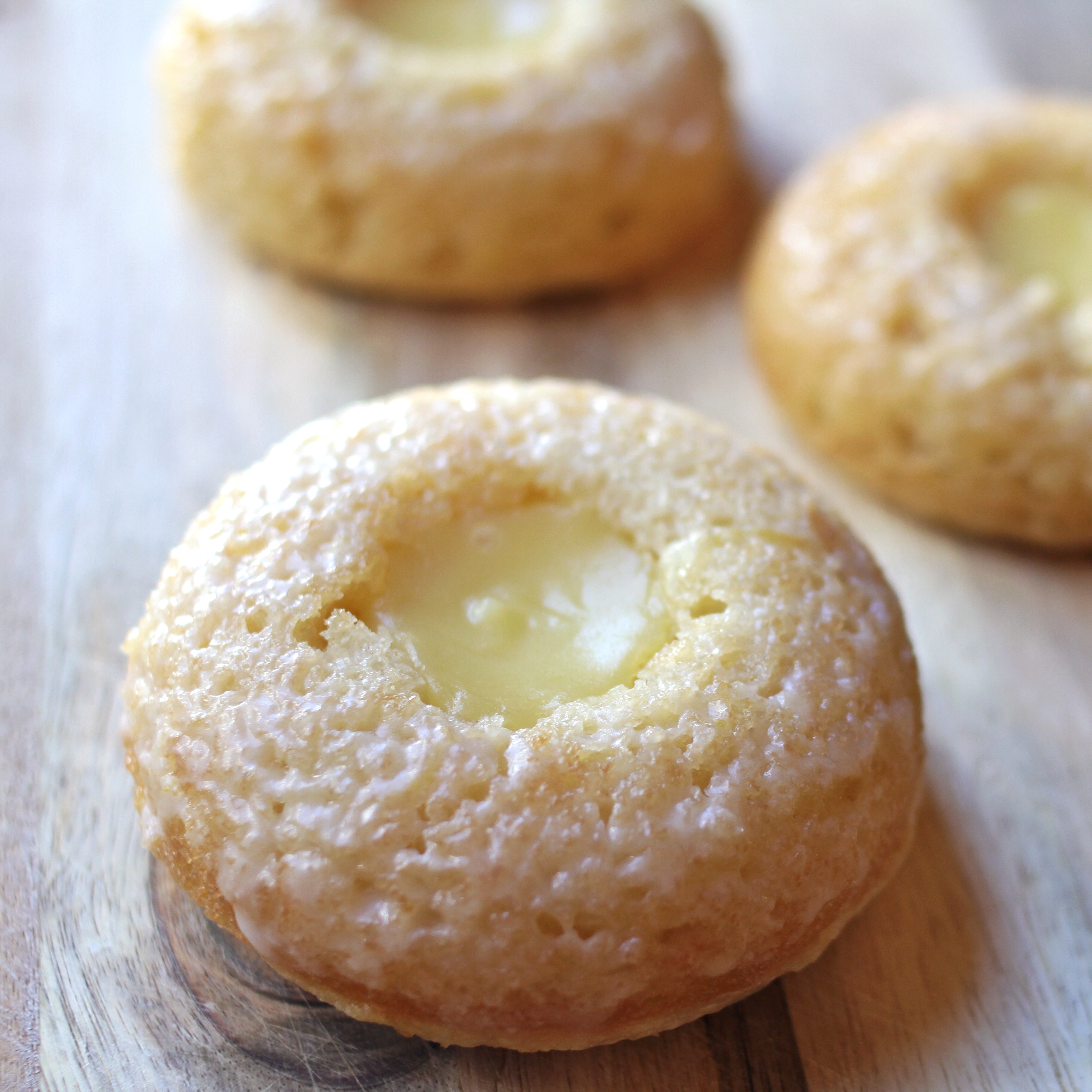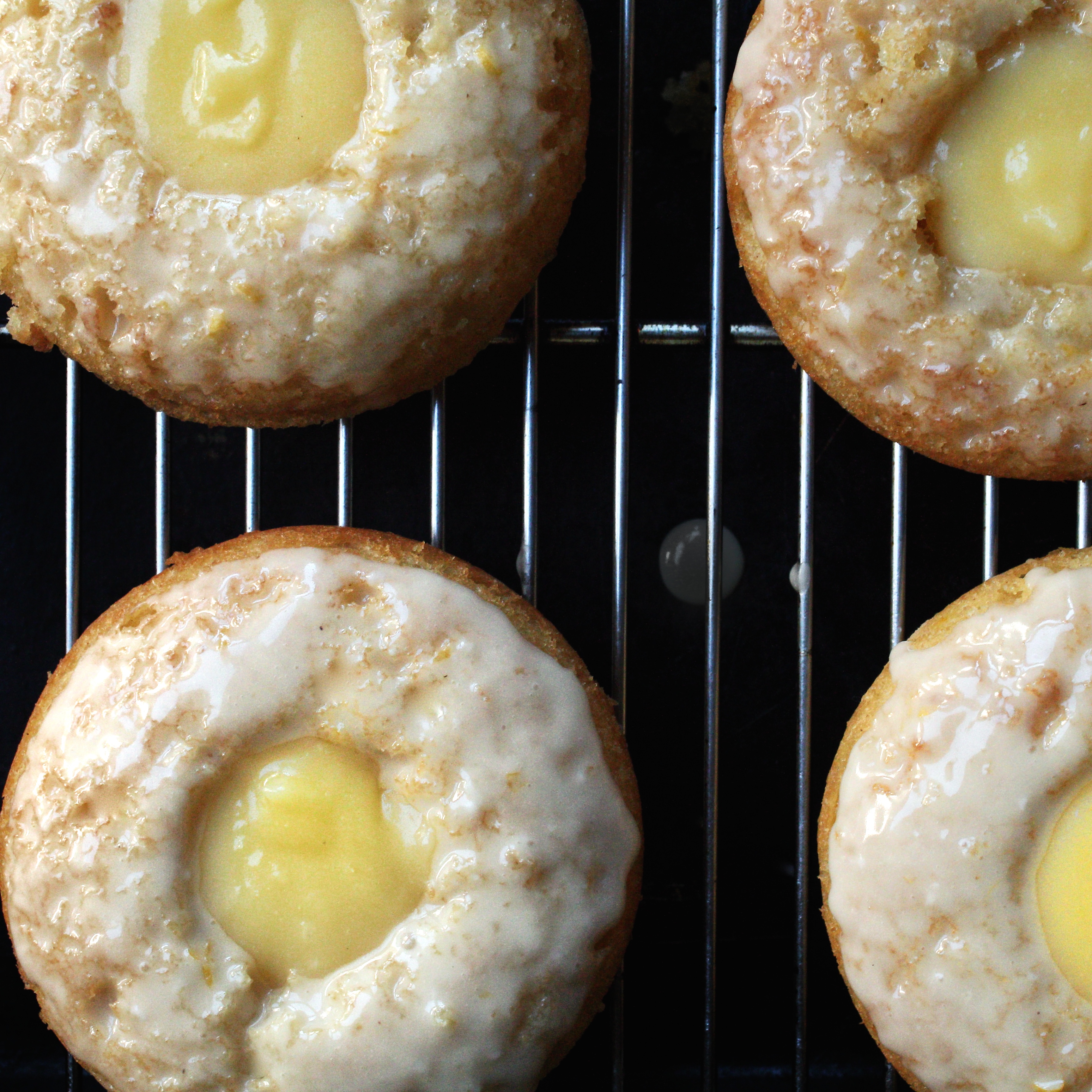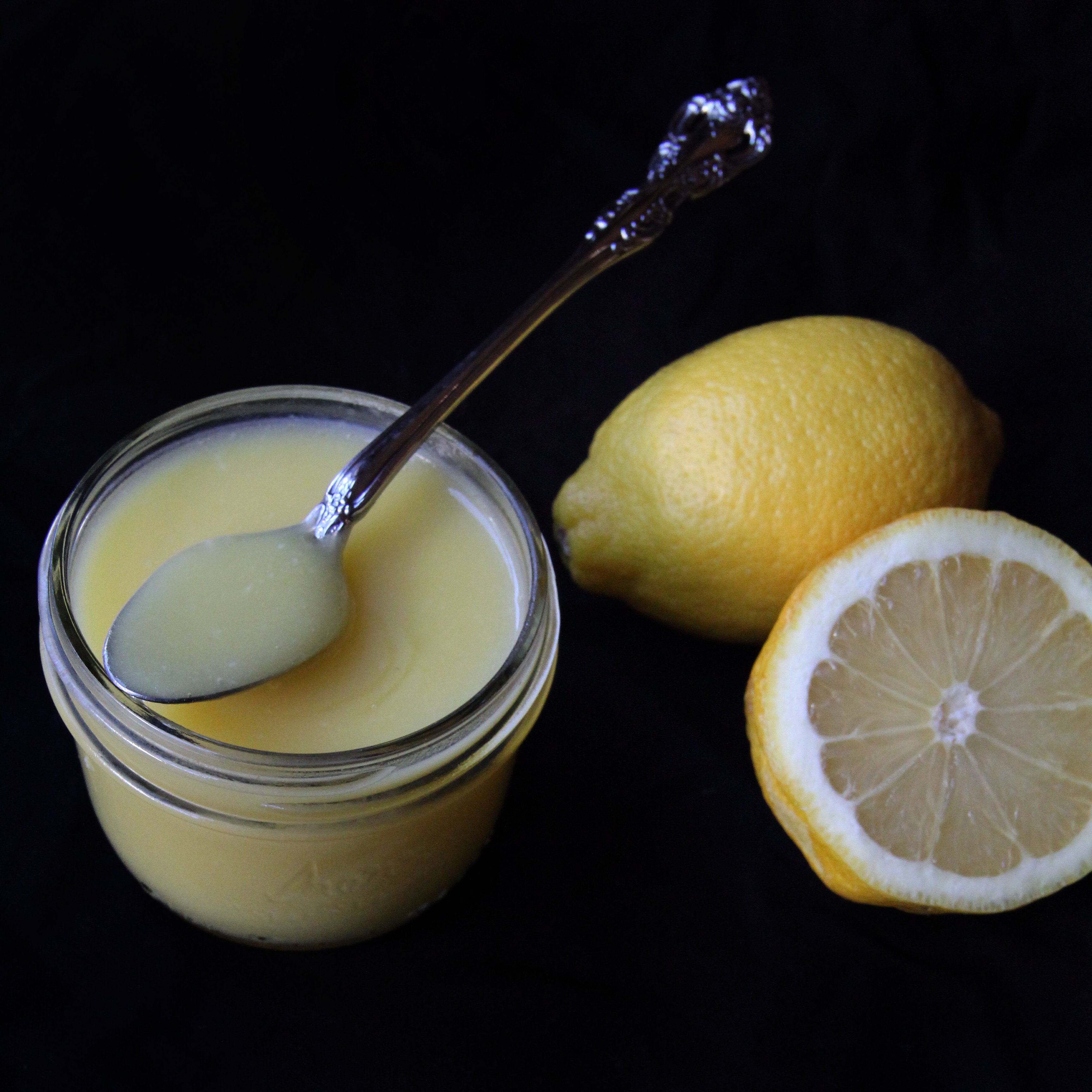 Please follow and like us: