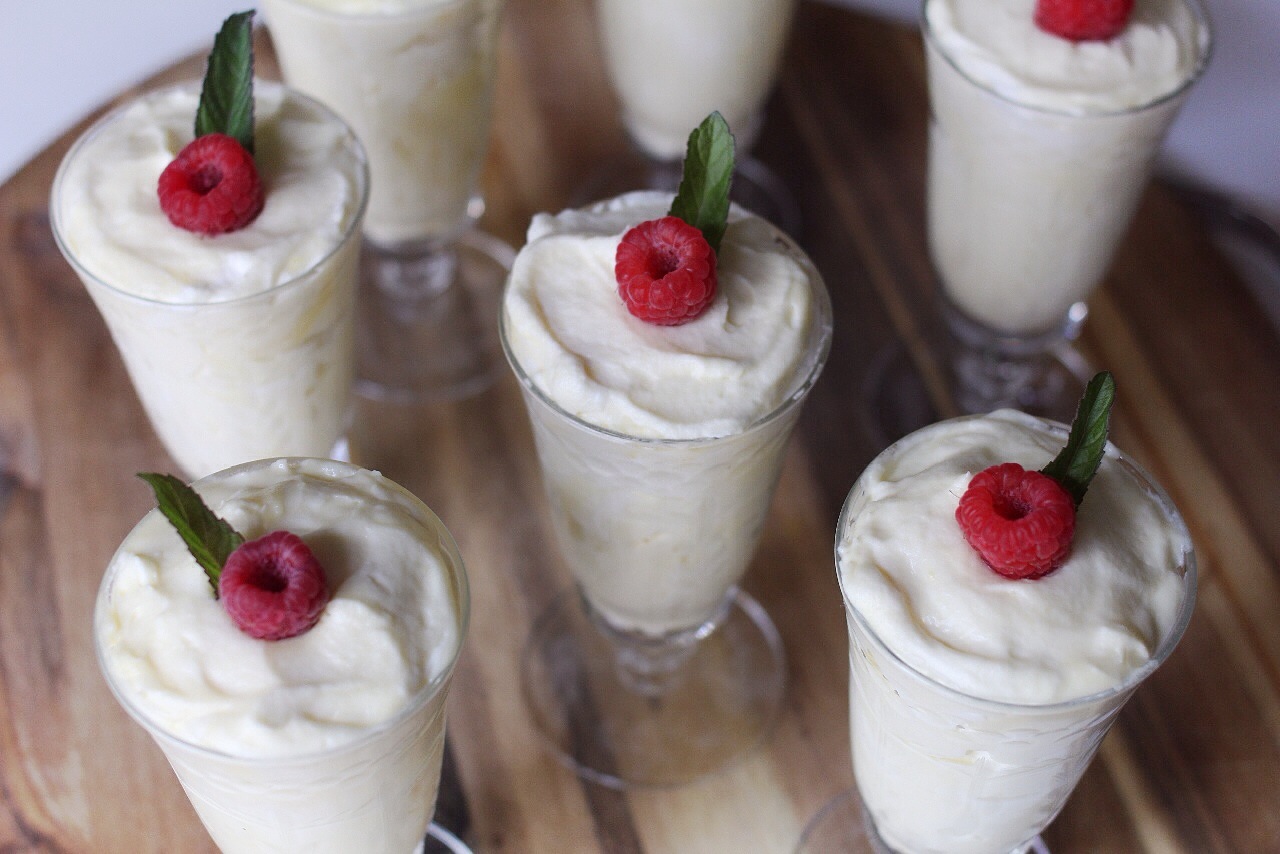 Mousse can easily seem intimidating. There's often the precision of whipping up egg whites into meringue, the whipping of cream, and the delicate folding together of these ingredients, ensuring a light, airy dessert. You can go haphazard. There may be denseness, overly thick pudding-like mousse.
You'd think that a recipe with so few ingredients would be less likely to come across as daunting… However, intimidating or not, I'm hard-headed. And my cooking philosophy still applies daily: don't be afraid of making mistakes.
When I decided to make the following white chocolate mousse, it was mainly for my mother-in-law, whose favorite "chocolate" is white "chocolate." I found a recipe that seemed approachable and dove in. This mousse doesn't include a meringue, but the whipped cream still creates a light dessert. This mousse is incredibly rich and decadent. It's not overly difficult and easily comes across as impressive. A win-win situation, especially when adding in the fact that it tastes good!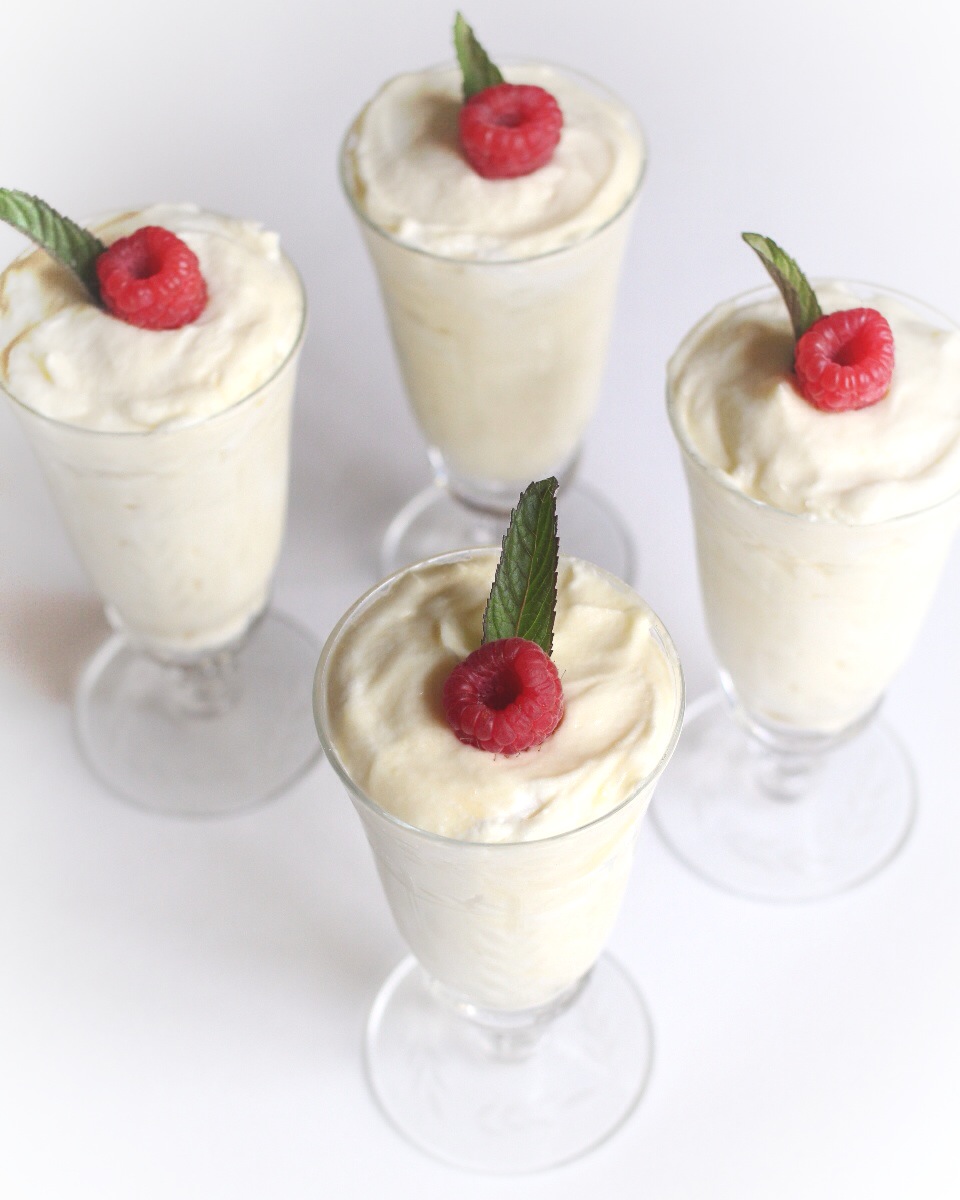 White Chocolate Mousse
Serves 8 or so.
Ingredients:
4 egg yolks
1/4 cup granulated sugar
2 1/2 cups heavy whipping cream
1 cup white chocolate chips
Optional:
1 cup heavy whipping cream
1/4 cup granulated sugar
1 teaspoon vanilla
fresh raspberries
fresh mint leaves
Directions:
Beat the egg yolks in a small bowl, using an electric mixer on high speed, until they're thick lightly yellow in color. Gradually beat in the sugar.
Heat 1 cup of whipping cream in a saucepan over medium heat, just until hot. Temper the eggs by gradually stirring at least half of the cream into egg yolk mixture, then stir this mixture back into hot cream that remains in the saucepan. Cook over low heat about 5 minutes, stirring constantly, until mixture thickens (do not allow it to boil). Stir in the white chocolate until completely melted. Cover and refrigerate about 2 hours, stirring occasionally, just until chilled.
Beat the remaining 1 1/2 cups of whipping cream on high speed until stiff peaks can form. Fold the completely cooled, refrigerated white chocolate mixture into the whipped cream, being sure not to . Spoon mixture into parfait (of your preferred) glasses.
If you want, beat together 1 cup heavy whipping cream, 1/4 cup sugar, and 1 teaspoon vanilla until stiff peaks form. Garnish the top of each mousse cup with a dollop of the fresh vanilla whipped cream, a raspberry and mint leaf. Store covered in the refrigerator until ready to be eaten.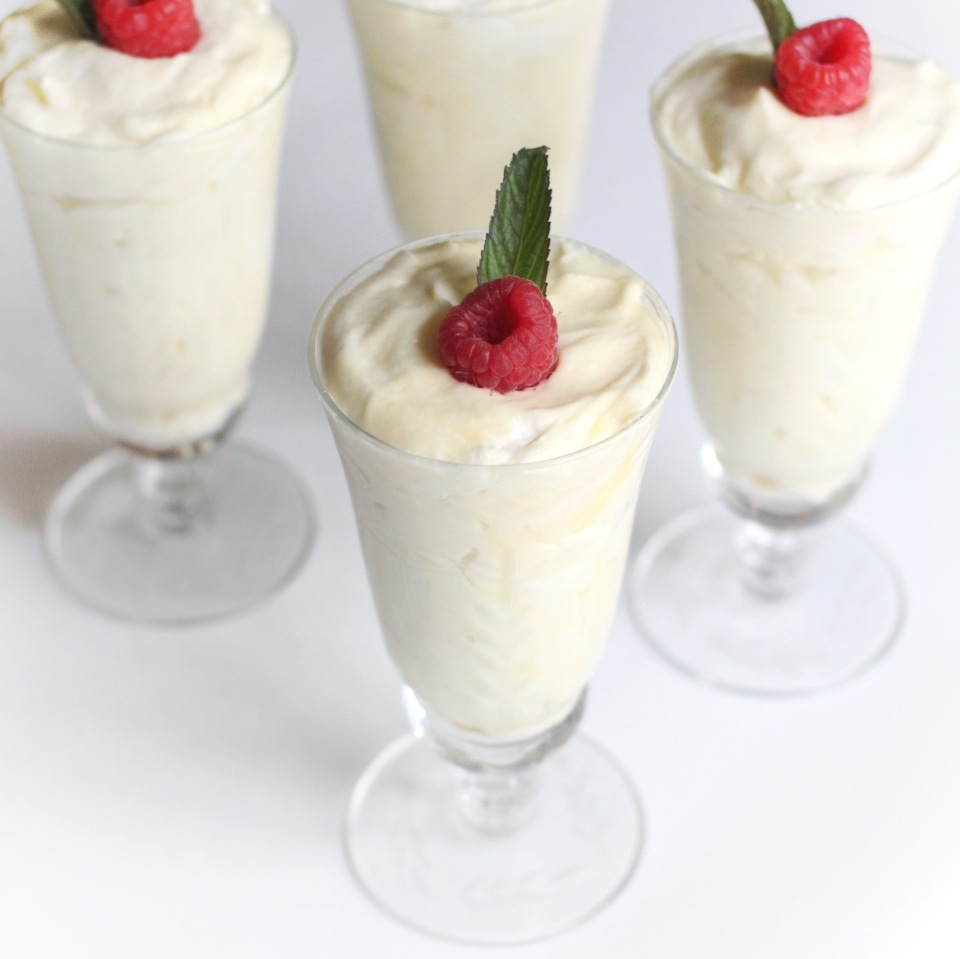 Please follow and like us: