Perhaps you've noticed I've been pretty neglectful of this little blog the last couple weeks… Here's a little catch-up from the last few weeks:
My mom's banana bread recipe is still my go-to.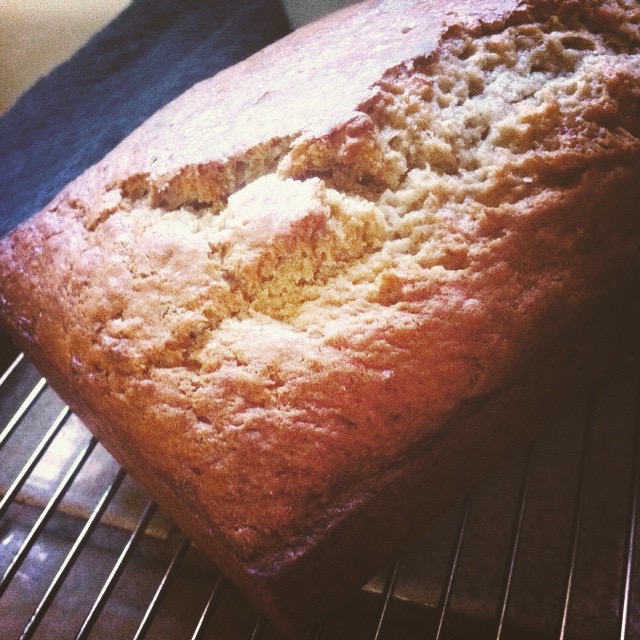 Sugar Bob, the infamous deer resident at the Applegate Lodge, where my husband played two nights in a row with his band, Cast of Clowns…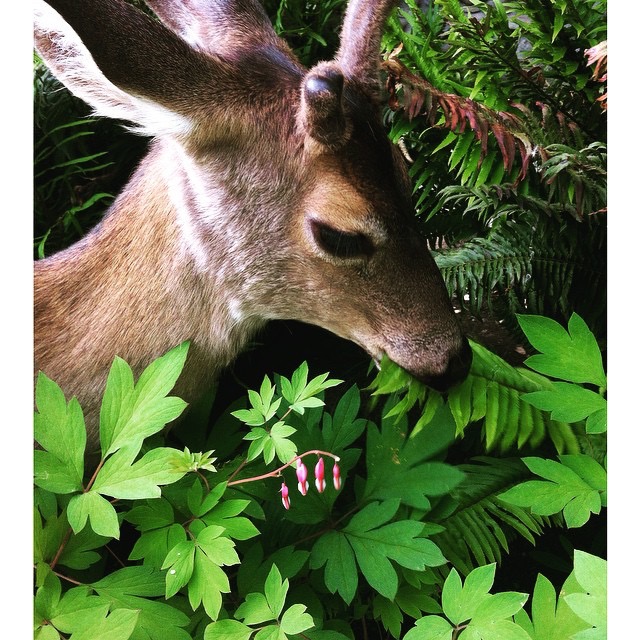 Dinner at the Lodge was delicious. Fresh salmon, rice pilaf and sautéed veggies, eaten amongst the gorgeous Applegate River.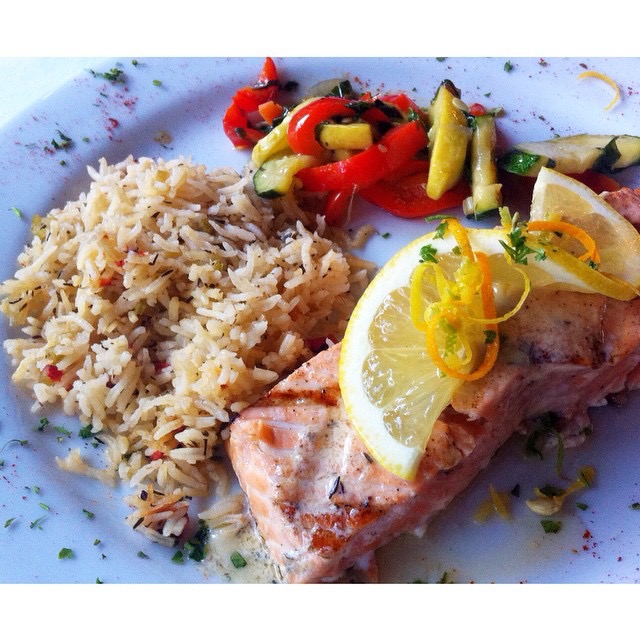 My husband's band played two nights in the Applegate, then in Portland, Eugene and Ashland. Chicken got to come along for the car rides and hotel-stays.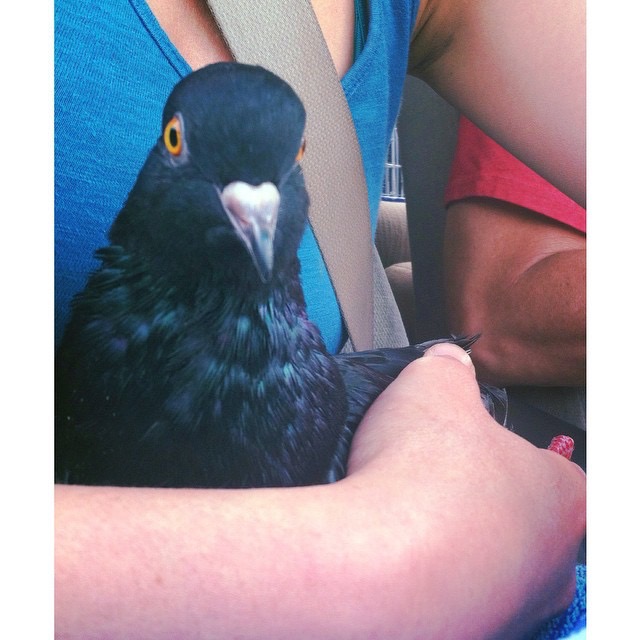 Early morning Applegate River.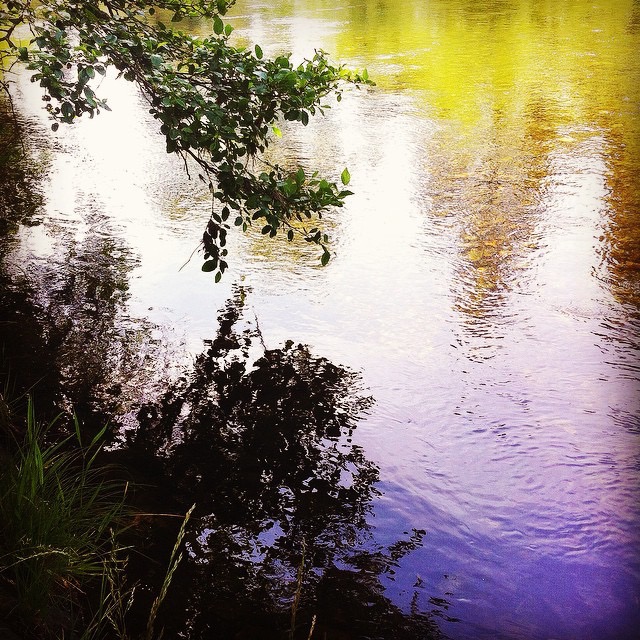 Mid-show at the Aladdin Theater in Portland.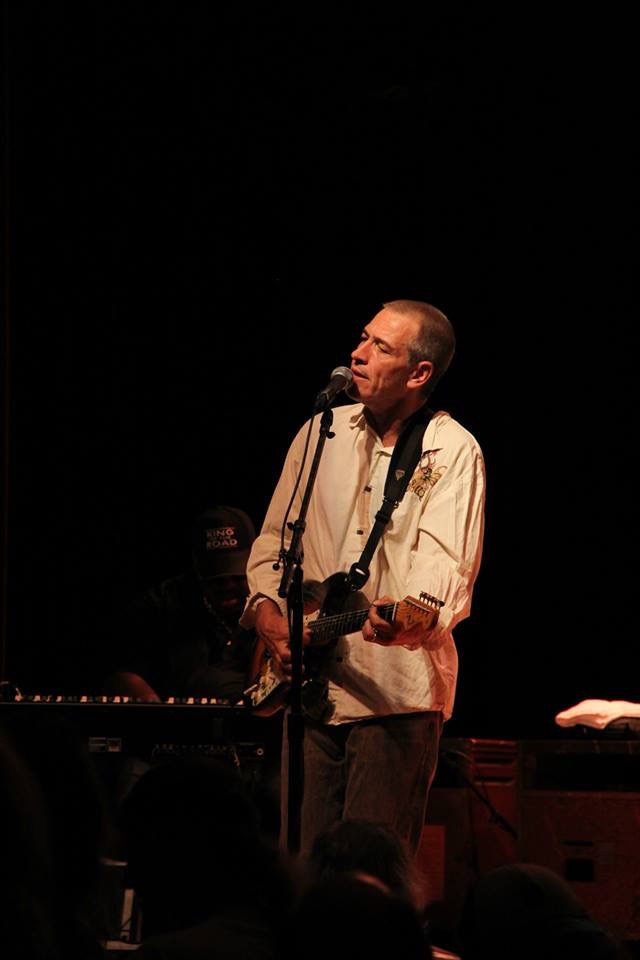 A burrito from one of my favorite stops along the freeway.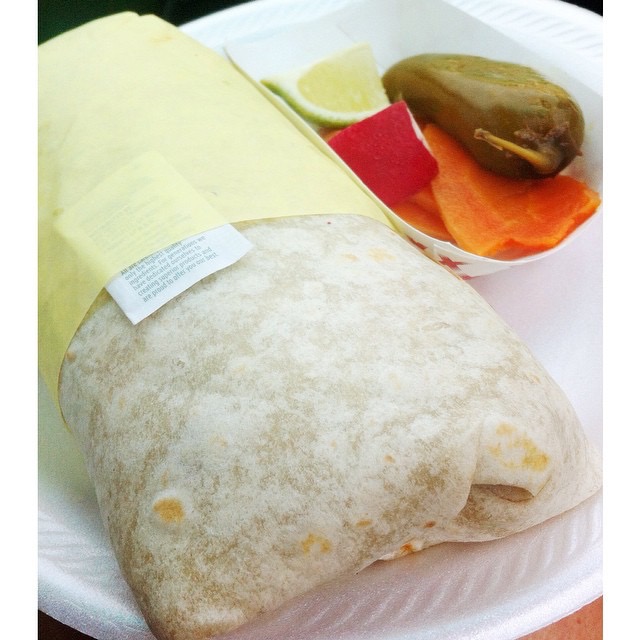 After being gone for four nights, coming home to piles of laundry like this is nauseating.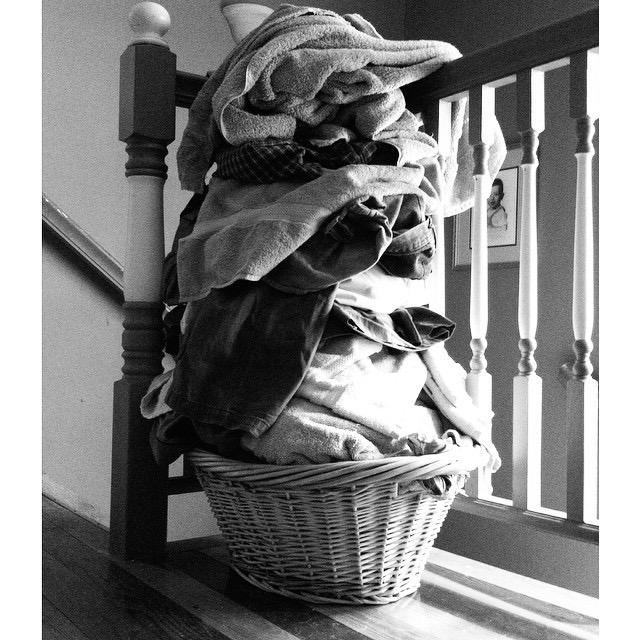 Nachos for dinner! (AKA chips for dinner!)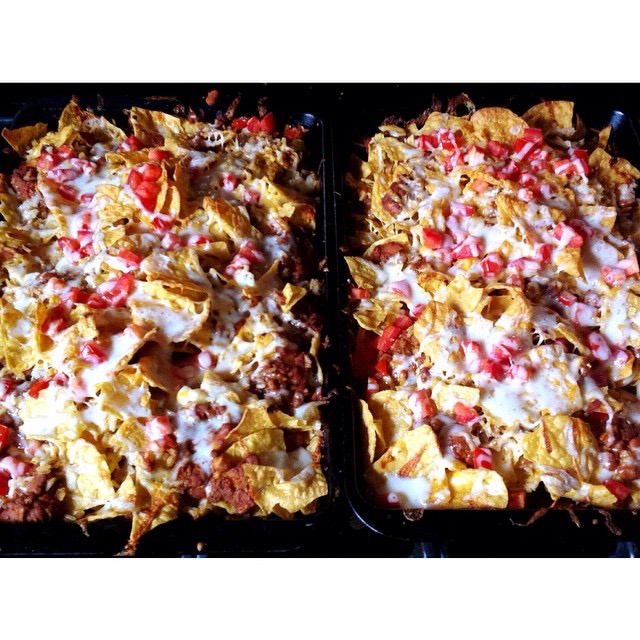 Before the ridiculous heat we've been getting, we had a lot of rain… which left all of our roses blooming like crazy. Love this color.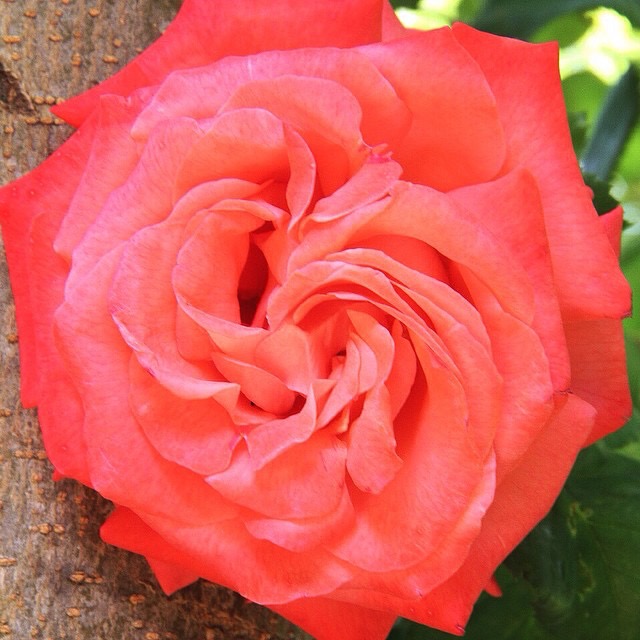 I call this a thousand pieces of complete, utter procrastination. ;)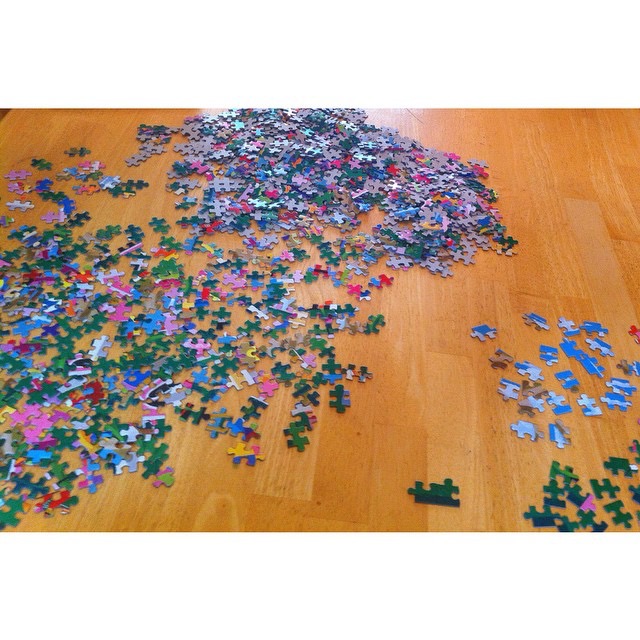 The week after we got back from my husband's shows, the school year finished up for Vincent and Silas. Then that weekend Vincent played in a water polo tournament up in Eugene. Face block.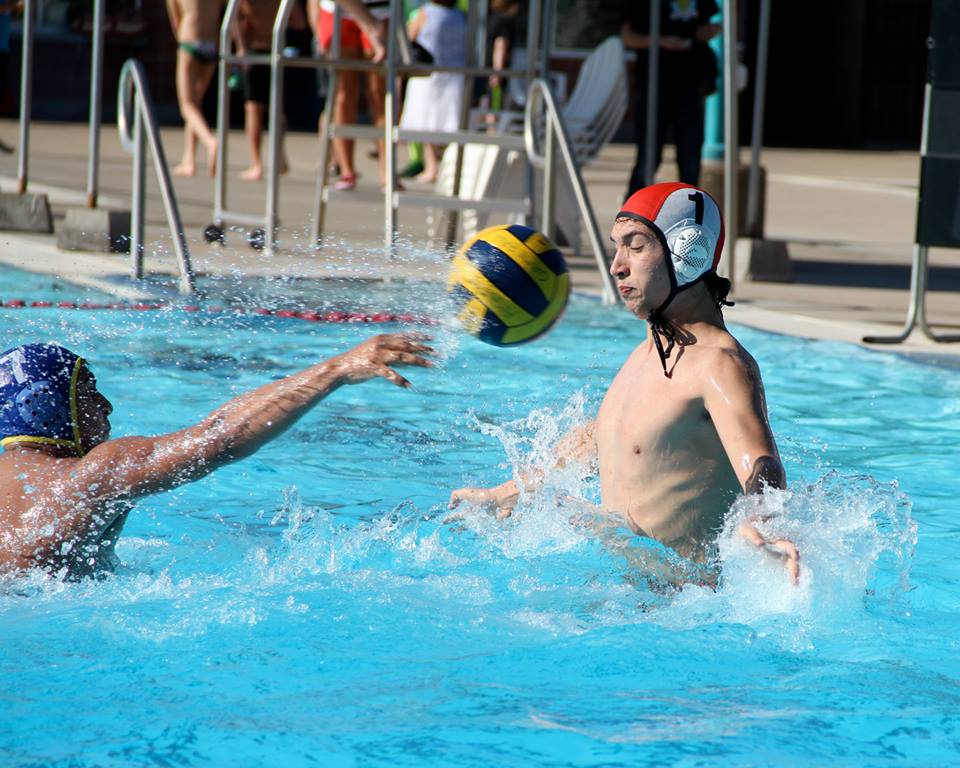 Pretty crazy that this dude is going into his senior year come September.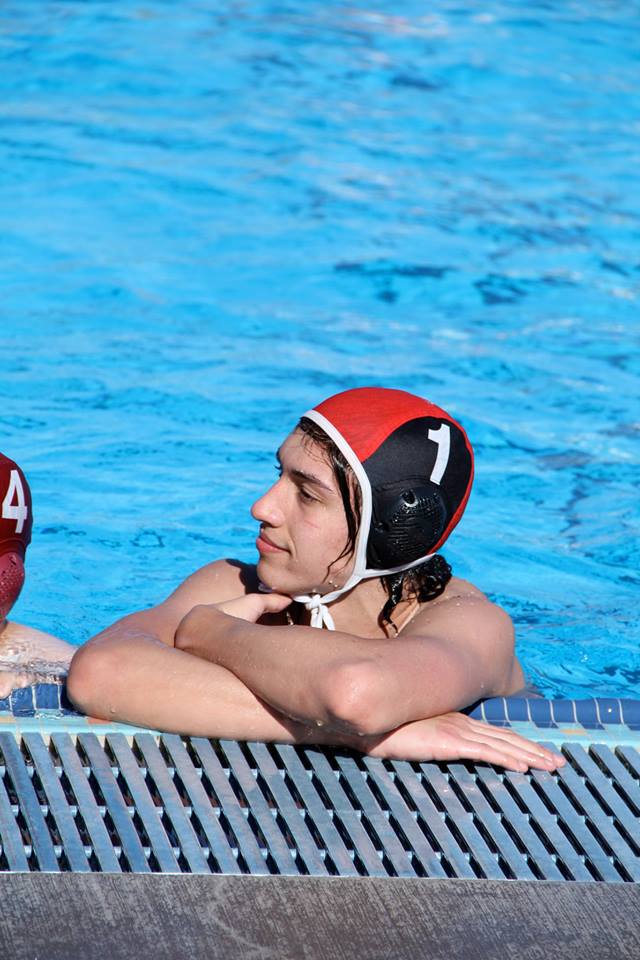 We had dinner at Cornbread Cafe one of the nights we were in town. Gotta love a Eugenewich.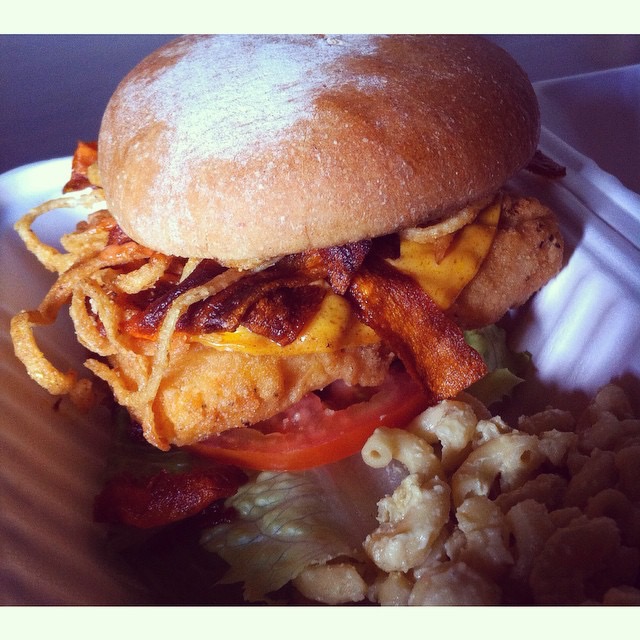 And the next afternoon we had Off the Waffle, as per Vincent's request. My waffle was tasty, topped with goat cheese, basil, smoked paprika, and over easy eggs.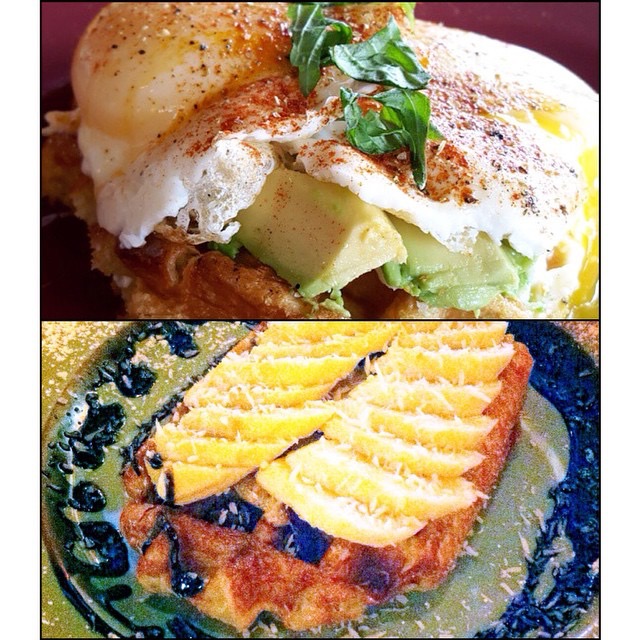 Blue skies that weekend.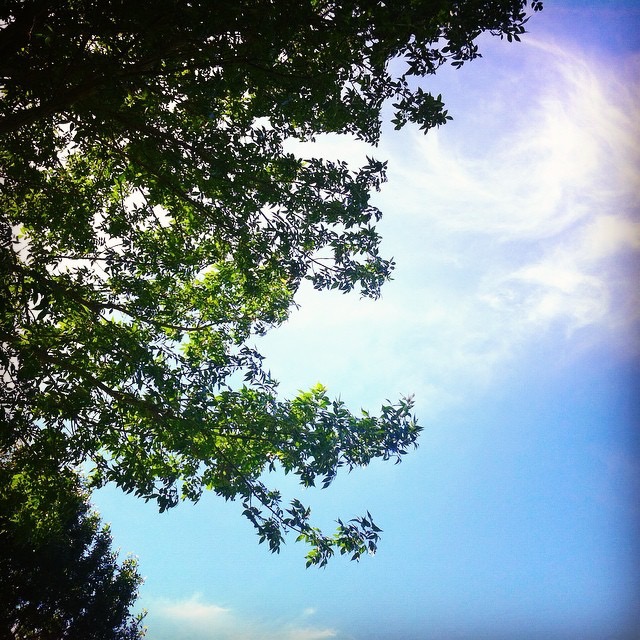 A delicious experimental curry one evening.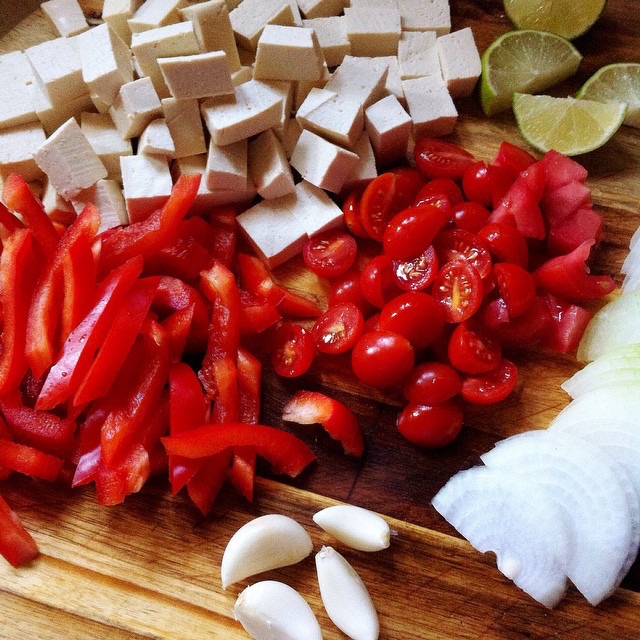 I turned 30 this week. My husband's sentiments were lovely to wake up to…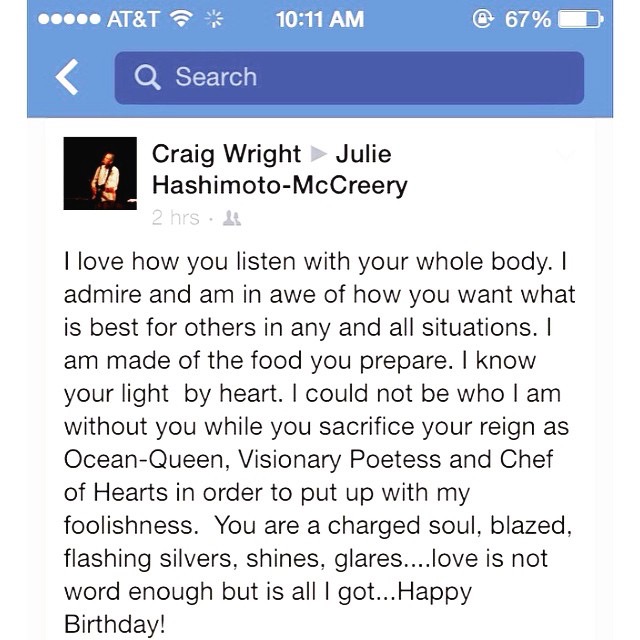 We had dinner without the kids at Lark's, here in town. We opted for drinks and a number of shareable appetizers. I drank an Oregon Mule (cinnamon apple vodka, lime and ginger beer) while my husband had a fresh plum margarita. For eating, we shared spring pea hush puppies with lemon basil aioli, New Orleans style bbq prawns with smoked brie grits, dungeness crab and 5 cheese fondue with grilled rosemary bread! It was all so damn delicious!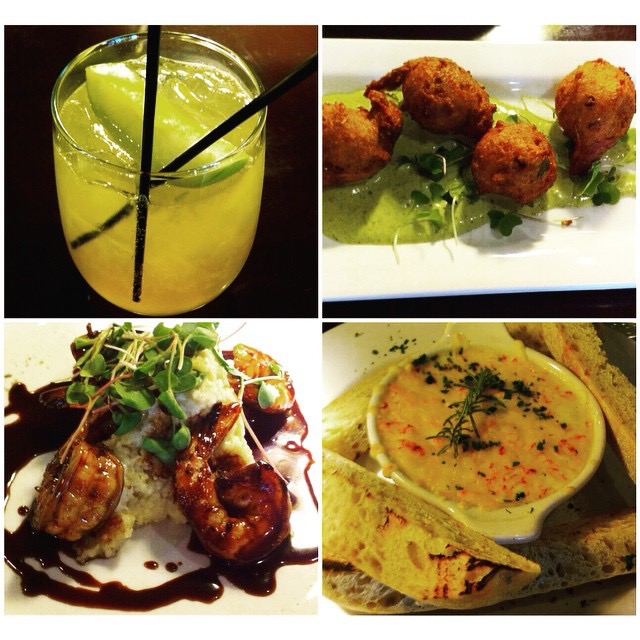 Silas also had a birthday this week and is officially in double-digits now. He asked for a s'mores cake this year, so I did my best to accommodate his wishes… Perhaps the tallest birthday cake I've made yet.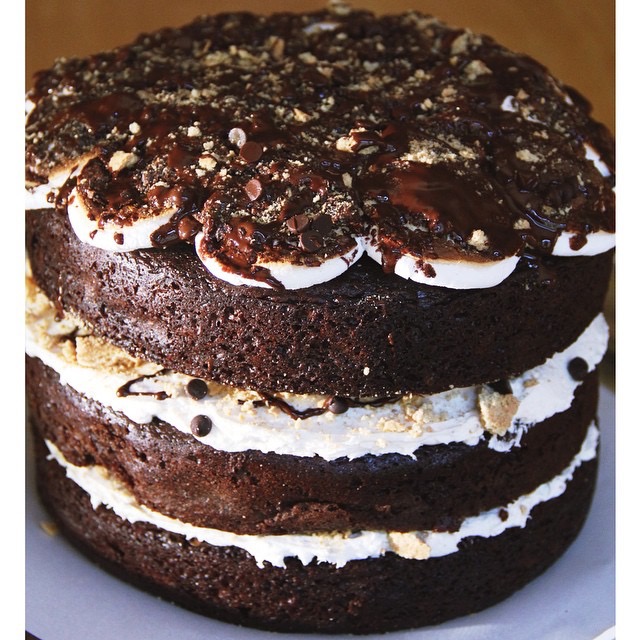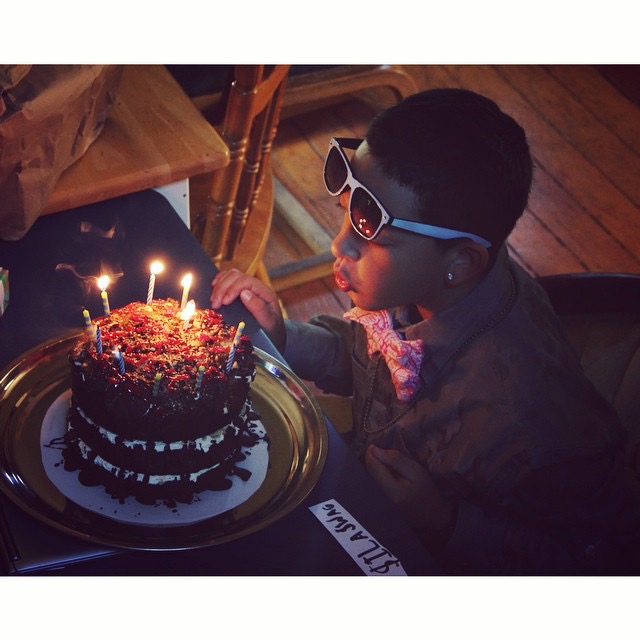 Apparently I am a gen-u-wine crazy bird lady. I was sitting on our porch on my birthday enjoying a cup of coffee when this little half-gray scrub jay came flying up and landed 6 inches from my feet. It just looked at me. I went in the house and got some crumbs of bread… the scrub jay happily ate every piece I'd throw, and then began hiding each new piece in different places around the yard. Once all the bread was hidden, the jay went back to each spot and ate the crumbs one at a time! This little bird has been back everyday since, multiple times each day… This afternoon it even ate out of my hand! (And gently nibbled my finger tips and gave my hand a little bird lick!) We've always chased off the scrub jays because they tend to mess with our resident pigeons… but this one's pretty sweet so far. (I told Craig I was going to be able to hold her — I'm guessing it's female because of the coloring –by the end of the week!) (I also call her/it Blue Chicken.) Hehehehe!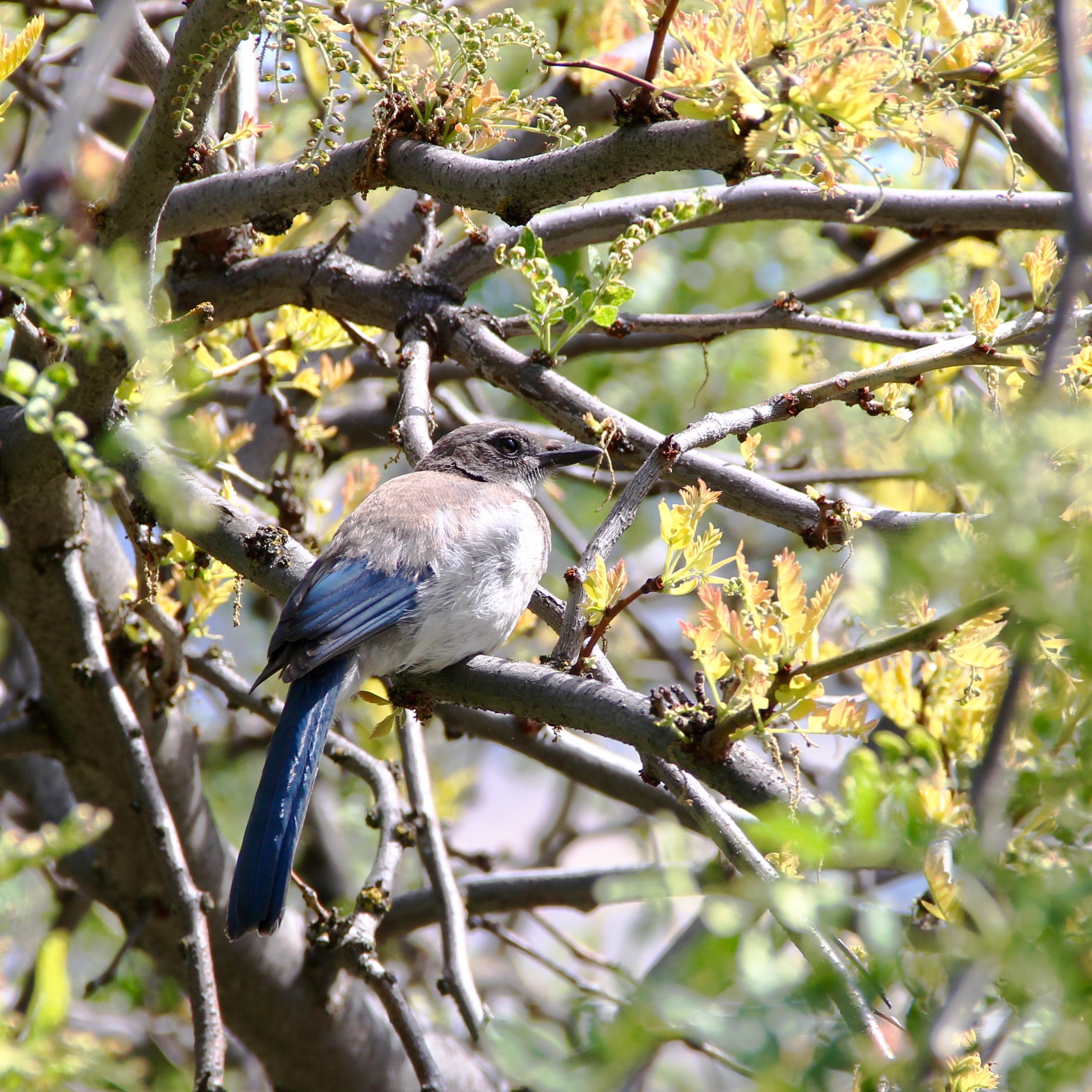 Hope the last few weeks have been enjoyable for you!